The top dozen stories in Colorado golf for 2021
By Gary Baines – 12/29/2021
We started the countdown earlier this week. Now we really get down to the nitty-gritty.
The first installment of the Colorado golf stories of the year — Nos. 25 through 13 — was published Monday on ColoradoGolf.org. Today, we'll continue the rundown in reverse order from No. 12 to 1. Then we'll throw in some honorable-mention selections.
As Jackie Gleason used to say, "And awaaay we go" …
12) Robert Polk Sweeps Away Preconceptions About Age: Robert Polk of Colorado Golf Club had quite a season in 2021 — one matched by few senior amateurs in the state in the last couple of decades. Since 2002, a single player has won both the CGA Senior Match Play and CGA Senior Amateur in the same year four times, and Polk alone has done it twice — in 2009 and again this year. For the record, the other two players who have accomplished the feat since 2002 are Steve Ivan (2020) and Harry Johnson (2013). Appropriately, Ivan finished second to Polk in both CGA senior majors this year.
And though CGA records aren't definitive on the matter, Polk is believed to be the oldest champion of any CGA senior major, likely setting the record twice this year, with both wins coming at age 66. He's won 15 CGA championship titles overall: five Senior Amateurs, two Senior Match Plays, one Mid-Amateur, two Super-Senior Amateurs and five Senior Four-Balls.
11) New Colorado Golf Economic & Environmental Impact Report Details Benefits of Game in Centennial State: For the first time in 19 years, a Colorado Golf Economic & Environmental Impact Report was released — in this case by the Colorado Golf Coalition — in large part to help state lawmakers understand the benefits of the game so that they can deal with issues affecting golf in a knowledgeable and well-informed way. To that end, a tribute was read at the state capitol following the publication of the report in mid-April.
The 76-page Impact study was based on 2019 data. Key findings from the report indicate that the direct economic impact from Colorado golf in 2019 was $1.3 billion ($2 billion when also including indirect and inducted impact) and that the golf industry in the state supported more than 19,400 jobs. Compare that to a Colorado sports heavyweight, the ski industry, which generates $4.8 billion in annual economic output and supports more than 46,000 year-round equivalent jobs, according to a 2015 study.
Another key finding in the Impact Study is that golf in the state uses less than 1 percent of Colorado's overall annual water consumption. And courses in the state provide 33,061 acres of green space, including "turfgrass and 11,855 acres of water, wetlands and native rough which support wildlife and pollinator habitats, cool the urban heat island, filter surface water runoff and contribute to health and well-being."
To help put things into perspective, if Colorado's total annual water usage equaled your typical 16.9-ounce bottled drink, the amount of that used by Colorado golf would be less than one teaspoonful. And more than a quarter of that less than one teaspoonful is reclaimed water.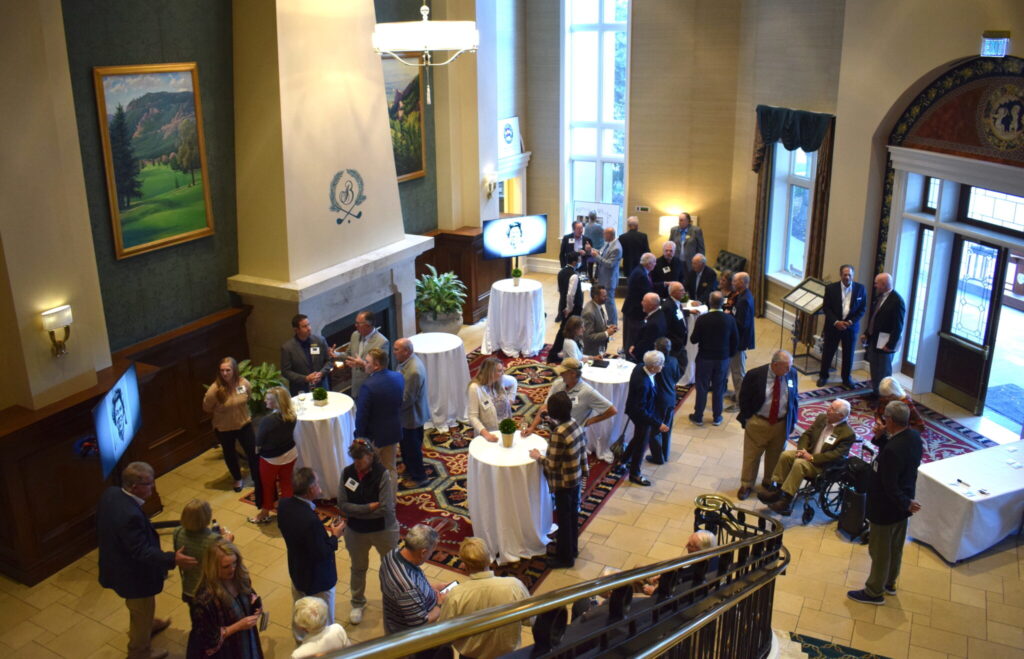 10) A Five-Star Destination for Colorado Golf Hall of Fame Museum: The Colorado Golf Hall of Fame will turn 50 years old in 2023, but not before making a big move. Early that year, the Hall of Fame will relocate its museum to The Broadmoor, the five-star resort in Colorado Springs.
"I can't think of a better place" for the museum than The Broadmoor, said 1974 inductee Hale Irwin.
In a project that is expected to run into the high six figures, dollar-wise, the Hall of Fame's museum will be relocated to a portion of the lobby inside the entryway to The Broadmoor Golf Club, in addition to down an adjoining long hallway. The available museum space is expected to be up to 2 1/2 times what it was in the clubhouse at its current location at the Riverdale Golf Courses in Brighton, where it's been located for more than 16 years. Hall of Fame officials are thankful for Riverdale's longstanding commitment to the Hall, but they're running out of room for tributes to inductees and to the history of Colorado golf, including a timeline, trophies, photos, clubs and other memorabilia.
The Broadmoor figures to give the Hall of Fame museum a much higher profile. The resort has a rich golf history, having hosted eight USGA championships, including two U.S. Amateurs (the first won by Jack Nicklaus), two U.S. Women's Opens (the first won by Annika Sorenstam), one U.S. Women's Amateur (won by Juli Inkster) and two U.S. Senior Opens, plus five men's NCAA national championships. In addition, besides Irwin winning The Broadmoor Invitation title in 1967, fellow World Golf Hall of Famers Babe Zaharias and Judy Bell each won three Broadmoor Ladies Invitations.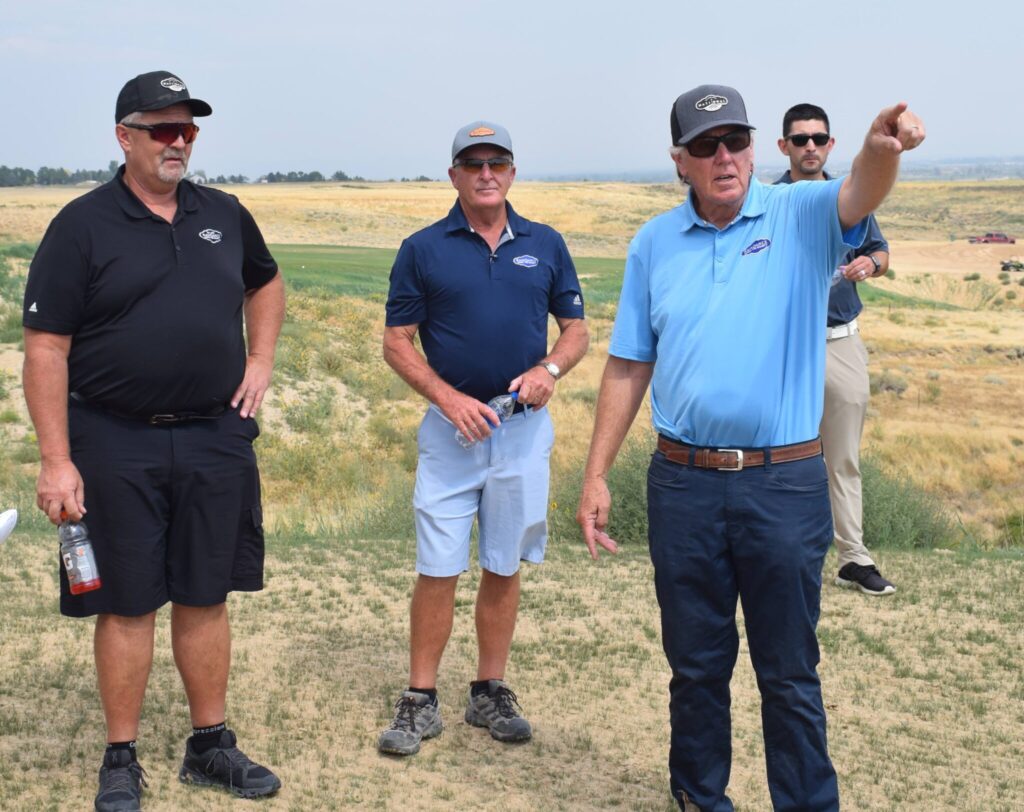 9) Record in the Making at RainDance National?: Long, longer, longest. That's the trend among those building golf courses, particularly ones that hope to host PGA Tour-affiliated events. So it's no surprise that the RainDance National course in Windsor, which is expected to open in July, will be able to stretch a L-O-N-G way.
From the tips, course designers Fred Funk and Harrison Minchew indicated that RainDance could measure 8,478 yards. Assuming that maxed-out yardage becomes a reality, that would make RainDance National arguably, if not practically, the longest golf course in North America.
Such numbers — and the designation — won't become official until the CGA does its course rating next year. And given the near-mile-high altitude, 8,478 yards would be roughly the equivalent of 7,630 yards at sea level — or about what the 2021 PGA Championship played at Kiawah Island's Ocean Course in South Carolina.
Still, that's one heck of a long golf course.
However, as Minchew is quick to note, there will be multiple sets of tees at RainDance, with the most-forward ones playing at under 5,000 yards.
8) Major Accomplishments for Leigha Devine: June turned out to be quite a month for amateur Leigha Devine from Windsor. She played in arguably the most prestigious women's tournament in the world, the U.S. Women's Open, after coming off the alternate list following a May qualifier. In the field at that event, she joined the likes of Jennifer Kupcho, a fellow Coloradan with whom Devine shares an instructor (Ed Oldham). Then Devine swept both titles in the CGA women's major championships, the Match Play and the Stroke Play, in 2021.
Devine became just the fourth player since 1990 to win both the CGA women's majors in a single season, joining Kim Eaton (2004), Kupcho (2016) and Mary Weinstein (2019).
7) Week Never to be Forgotten for AJ Ott: It's not an easy thing to win individual titles at large-scale NCAA Division I golf tournaments. Just ask AJ Ott of Fort Collins, who couldn't manage the feat in his first four seasons at Colorado State despite having been a CGA Player of the Year and having captured the prestigious Southern Amateur title.
But when Ott began his final season of college golf, the floodgates opened in a big way. In February, he won The Prestige Individual Invitational in La Quinta, Calif., in a playoff. Then a mere five days later — and less than 20 miles away, Ott struck again by prevailing by two strokes at the Wyoming Desert Intercollegiate.
From zero career college wins one week to two a week later. Pretty heady stuff. And, by the way, that subsequently made Ott the Golfweek national men's college player of the week. (It should be noted that a week later that same Golfweek honor went to Texas A&M's Dan Erickson, whose parents moved to Loveland in 2018.)
Ott went on to become the first CSU golfer in a decade to compete at the NCAA national championships, finishing in 125th place.
6) Prestigious National Honor for Hiwan's Kyle Heyen: It's not often that Coloradans are inducted into prestigious national golf halls of fame. In the case of the national PGA of America Hall of Fame, for instance, before this year, just a half-dozen people with major Colorado connections had been enshrined: former Edgewater resident Babe Zaharias (inducted in 1977) and onetime Colorado PGA head professionals/directors of golf Paul Runyan (Green Gables, inducted in 1958), Ed Dudley (The Broadmoor, inducted in 1964), Warren Smith (Cherry Hills, inducted in 2005), Vic Kline (Indian Tree, inducted in 2005) and Dow Finsterwald (The Broadmoor, inducted in 2006).
But in November, Kyle Heyen, the longtime PGA head professional at Hiwan Golf Club in Evergreen, joined that illustrious group. Heyen has spent a professional lifetime not only working at Hiwan, but serving the PGA locally and nationally. And he's no stranger to major awards and honors. The former Colorado PGA president (2004-06) was inducted into the Colorado Golf Hall of Fame a decade ago (2011) and received the PGA of America's national President's Plaque, presented for extraordinary and exemplary contributions in player development (2009).
But going into the national PGA of America Hall of Fame is the cherry on the cake for Heyen.
5) Presidential Medal for Babe Zaharias: Babe Zaharias died more than 65 years ago, but early this year she received another grand honor. Zaharias, a prominent citizen in the Denver area during the 1940s, received the Presidential Medal of Freedom, along with fellow World Golf Hall of Famers Annika Sorenstam and Gary Player.
The Medal of Freedom is the nation's highest civilian honor. It's awarded by the U.S. president "to individuals who have made exceptional contributions to the security or national interests of America, to world peace, or to cultural or other significant public or private endeavors."
Past honorees include Ronald Reagan, Mother Teresa, Martin Luther King Jr., Muhammad Ali, Billy Graham, Rosa Parks, Elvis Presley, Babe Ruth and Steven Spielberg. Previous golfers to have received the award are Arnold Palmer (2004), Jack Nicklaus (2005), Charlie Sifford (2014) and Tiger Woods (2019).
Zaharias, winner of two Olympic gold medals in track & field, was six times the Associated Press' Female Athlete of the Year, and several of those awards were won while Babe and her Pueblo-born husband, George, lived in Colorado. They moved to to the state in 1943.
Zaharias won the 1946 Women's Trans-Mississippi at Denver Country Club and captured the U.S. Women's Amateur title the same year. She earned U.S. Women's Open championships three times from 1948 through '54. And in 1947, she traveled to Scotland and became the first American to win the British Ladies Amateur. When Babe and George Zaharias subsequently returned to Denver, they were given a 250-pound, 15-foot-tall key to the city. Some dubbed her "Denver's Queen of the Fairways".
During the 1946 and '47 seasons, Zaharias won an amazing 17 consecutive tournaments while representing Park Hill Country Club. The streak started with the 1946 Women's Trans-Miss in Denver, followed by the Women's Broadmoor Invitation and culminated with the 1947 Broadmoor Match Play.
Zaharias didn't hesitate to compete against men as well. For instance, she finished third in the 1946 Rocky Mountain Open in Grand Junction as an amateur and competed in 1950 as a pro.
Zaharias, who was a regular at Lakewood Country Club during her years in Colorado, captured one of her major championships in her adopted home state. She defeated Peggy Kirk 5 and 3 in the finals of the Women's Western Open at Cherry Hills Country Club in 1950 to claim her fourth and final title in the event, the first three having come as an amateur. She swept the three women's golf majors in 1950.
Also that year, the Associated Press named Zaharias its women's athlete of the first half of the 20th century. Fifty years later, she was voted the top female athlete of the entire 20th century in an AP poll.
In addition to the Women's Western Open, tournaments Zaharias won in Colorado include the 1946 Women's Trans Miss and three consecutive Broadmoor Ladies Invitations starting in 1945.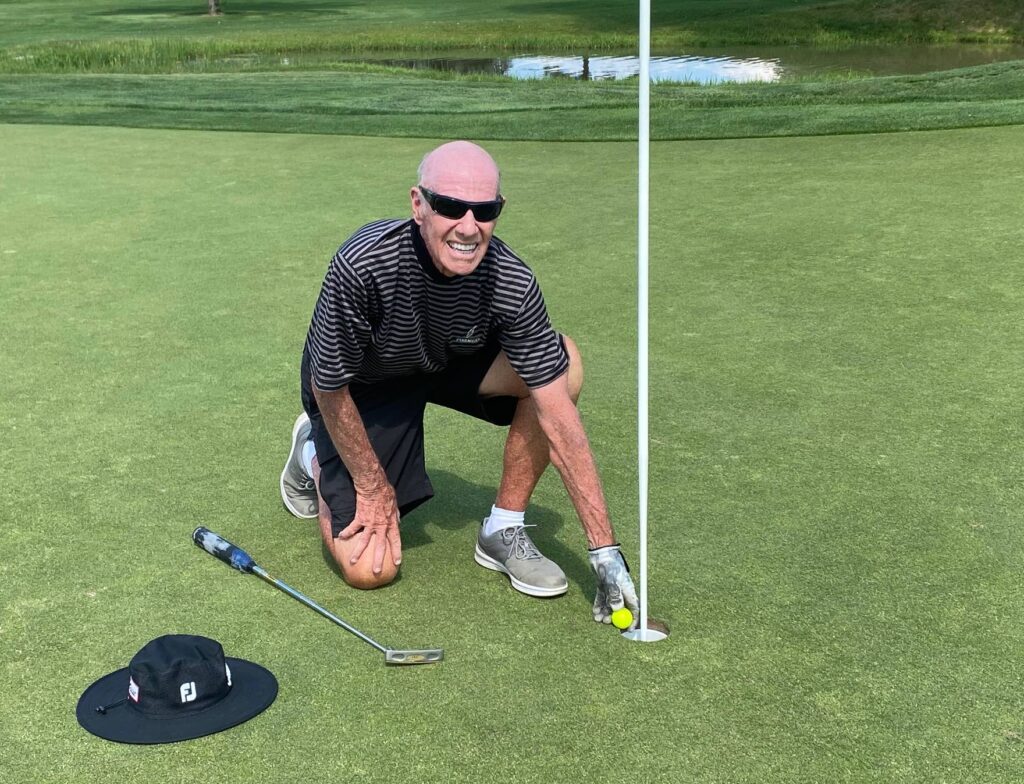 4) Shooting — or Bettering — His Age Has Become Almost Routine for Craig Chester: Some golf feats are just simply jaw-dropping. Such was the case this year whenFort Collins resident Craig Chester defied the odds by shooting his age — or better — for the 1,000th time. That's right: 1,000th.
All told, it took Chester roughly 12 1/2 years from the first time he matched or bettered his age to No. 1,000. He first accomplished the feat in 2009 at age 70 years and 10 1/2 months.
Chester, who did intelligence research as a Russian linguist while working for the National Security Agency for more than 30 years, keeps meticulous records about his golf that he updates after each round he plays. In addition to recording his scores, he notes numerous statistical details about each round.
3) TPC Colorado Championship the Best of the Bunch on Korn Ferry Tour: There were 23 tournaments on the 2021 Korn Ferry Tour schedule, and no one measured up to the TPC Colorado Championship at Heron Lakes in Berthoud, which was only being conducted for the third time. At least that's according to the tour, which named the Colorado stop the Korn Ferry Tour Tournament of the Year.
The honor comes two years after the TPC Colorado Championship was named the 2019 "Best Product" by the Korn Ferry circuit in the tournament's inaugural season.
The 2021 event, won by 46-year-old Tag Ridings in a playoff that lasted two holes, drew 25,000 fans for the week, according to the tournament's Twitter site, and almost 700 volunteers worked this year's tournament. In addition, PGA Tour Live was streamed for the final two rounds at TPC Colorado this past summer. And the tournament featured the highest-rated player dining and hospitality experience on the KFT.
The TPC Colorado Championship also drew accolades for community, fan and charity engagement. Over its first three years, the tournament has generated more than $50,000 for local charities.
2) Yet Another Very Memorable Year for Jennifer Kupcho: Colorado native Jennifer Kupcho has yet to win in her first 2 1/2 seasons on the LPGA Tour, but it seems she's done everything but that.
In 2021 alone, the Jefferson Academy graduate:
— Came close to winning two events, finishing second in the LPGA Drive On Championship in March and third at the ISPS Handa World Invitational in July. Overall, she posted five top-10 finishes in 2021.
— She's ranked No. 41 in the world among women and is less than $2,000 short of $1.5 million in official career LPGA earnings.
— She became the first golfer who grew up in Colorado to compete in the Solheim Cup. At that event, she was one of three Americans to finish with a winning record (2-1-1) in a losing cause against the Europeans.
— She made a hole-in-one during the U.S. Women's Open.
— She was named a national ambassador for Youth on Course.
— She got engaged to boyfriend Jay Monahan.
Also on the LPGA front, former University of Colorado golfer Jenny Coleman had by far her best year as a pro. She posted three top-10 LPGA finishes including a third place at LPGA Drive On Championship where Kupcho was runner-up. Coleman had come into that week having missed cuts in 22 of her first 25 LPGA events.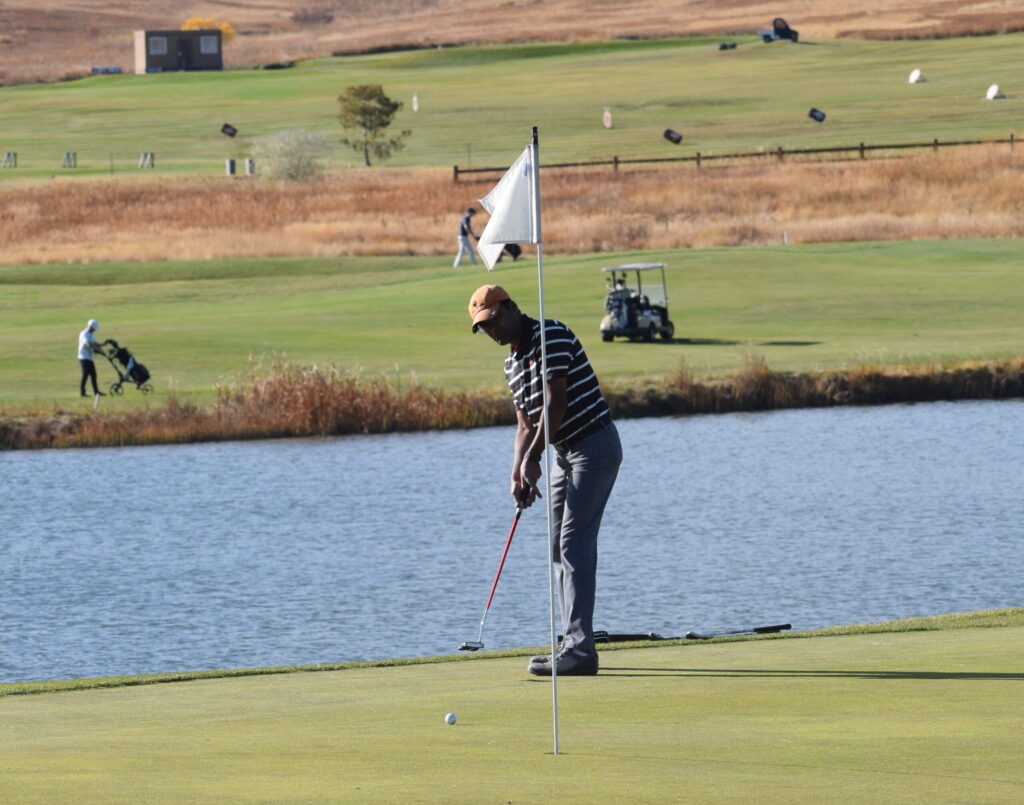 1) Momentum in Golf Business Continues in 2021: The golf business has been going gangbusters in Colorado and across most of the U.S. since the spring of 2020, and the good news for golf operators is that in 2021 they've largely "retained the gain" from 2020.
It was reported early this year that rounds played in Colorado in 2020 were up nearly 20 percent compared to 2019. Things tailed off slightly this year — Colorado rounds were down 3.9 percent year to date this year through November, according to Golf Datatech — but that still translates into more than 15 percent additional rounds in 2021 than in 2019.
And many other aspects of the golf business are up double digits as well since 2019.
Of course, this makes tee times tougher to come by, and prices have increased somewhat. But considering the golf business had been in less-than-stellar shape for the previous 15 years or so — with more courses closing than opening — it needed a bit of a jolt.
While Colorado golf rounds were up more than average, compared to the U.S. as a whole, in 2020, the reverse has been true in 2021. While rounds in the Centennial State are down 3.9 percent for the first 11 months of the year, the country as a whole has seen rounds increase 5.6 percent compared to 2020.
"Who would have thought that a pandemic was going to turn the industry around?" said PGA director of golf at the Foothills Park & Recreation District Tom Woodard, a Colorado Golf Hall of Famer and a prominent player in the state's golf business for decades. "It's a good time to be in the golf business. We're so busy, it's crazy."


2021 HONORABLE-MENTION COLORADO GOLF HEADLINES OF THE YEAR (In No Particular Order)
— Within months after qualifying in Colorado for U.S. Women's Open, Matilda Castren wins on LPGA Tour and scores clinching point in Solheim Cup for Europeans
— Hunter Swanson repeats as JGAC Boys Player of the Year
— CGA amateurs prevail for second straight time at Colorado Cup matches, earning 21.5-18.5 victory over Colorado PGA pros
— CGA dedicates 2021 men's tournament season to memory of Michael Lee, the 2011 CGA Match Play champ who passed away at age 28 after battling Covid-19
— Davis Bryant claims first individual college title at Colorado Golf Club and leads CSU to its second team championship in as many events this season
— Matthew Wilkinson wins his second JGAC major of 2021, while 14-year-old Hadley Ashton prevails by 5 in girls Tour Championship
— The Trans-Miss, which Denver CC hosts in 2022, becomes part of Elite Amateur Golf Series, with top performers landing spots into select PGA, Korn Ferry and USGA events
— A year after losing its longtime home — and being conducted virtually in 2021 — the Denver Golf Expo changes names (to Colorado Golf Expo) and venues (to the Colorado Convention Center) for 2022 show
— Coloradans Micah Rudosky and Doug Rohrbaugh qualify for 2022 Senior PGA Championship; Rudosky posts second straight top-20 finish at national Senior PGA Professional Championship
— DU hires Martha Richards, an accomplished former head coach at Texas and Vanderbilt, as coach of Pioneers' women's golf team
— Playoff win gives Arapahoe's Will Kates his second state high school title
— In his final medical extension start, Coloradan Jim Knous rallies on his back nine at Bermuda Championship to earn conditional status on the PGA Tour moving forward
— Coloradan Joe Assell from GOLFTEC included among 'The Most Powerful People in Golf' by Golf Inc.
— At age 41, Chris Thayer earns CGA Les Fowler Player of the Year honor — along with his fifth Mid-Am POY award
— Promotion gives former CGA staffer Pete Lis his 'dream' job as PGA Tour rules official
— Former Charlotte CC head professional Andrew Shuck becomes just the seventh PGA head pro in Cherry Hills CC history
— 2012 U.S. Am at Cherry Hills and 2020 TPC Colorado Championship produce top 4 finishers at 2021 Masters
— Former Air Force Academy golfer Kyle Westmoreland overcomes 4-putt triple bogey to make cut in his first U.S. Open; it's his first made cut in a PGA Tour event. Westmoreland was the first AFA graduate to play in any major championship
— 5 days after runner-up finish on Symetra Tour, Savannah Vilaubi wins CoBank Colorado Women's Open by 5; Coloradan Becca Huffer records third second-place finish in the event to go along with her two wins
— Fort Collins' Owen Cornmesser prevails in 5-hole playoff to become 4th Coloradan — and second Fossil Ridge HS grad — to win title in AJGA Hale Irwin Colorado Junior
— 2-time U.S. Senior Women's Amateur runner-up Sue Wooster edges Colorado Golf Hall of Famer Kim Eaton for title in CGA Women's Senior Match Play
— Cheyenne native Josh Creel lands first victory on Korn Ferry Tour
— Harry Rudolph repeats as CoBank Colorado Senior Open champ; Denver's Jon Lindstrom places fourth as Lakewood CC golfers go 1-2 in amateur competition; Bill Loeffler, John Ogden, Helen Richardson receive honors
— Californian Zachery Pollo sets AJGA and course record with 60 at The Bridges event in Montrose en route to victory
— CSU men rally to keep win streak intact (7) at their Ram Masters Invitational