At age 41, Chris Thayer earns CGA Les Fowler Player of the Year honor — along with his fifth Mid-Am POY award; Robert Polk, 66, sweeps CGA Senior and Super-Senior Player of the Year accolades
By Gary Baines – 11/15/2021
Younger often translates to better for adults who compete at the elite level of golf. A look at the list of the recent winners of the CGA Les Fowler Player of the Year Award confirms as much.
From 2007 through 2019, just one Player of the Year was outside his late teens or early 20s as Michael Harrington garnered the 2014 honor at age 42. Last year, another mid-amateur from Colorado Springs, then-25-year-old Colin Prater, claimed the honor.
And, as far as the CGA Senior Player of the Year goes, almost all of the award winners have been in their 50s or early 60s.
But this year, in the case of both the CGA Les Fowler POY and the Senior POY, a blow was struck for golfers who have more years under their belts.
Chris Thayer of Golden at age 41 became the oldest Les Fowler Player of the Year since 2014 and just the second 40-something since 2006 to claim the honor. Not surprisingly, like Harrington (2014) and Prater (2020), Thayer also earned the CGA Mid-Amateur Player of the Year award — in his case for the fifth time in the last seven years.
(Note: For a story on the CGA women's players of the year, CLICK HERE.)
"It feels really good" to capture both honors, including the Les Fowler POY for the first time, said Thayer, who played college golf at Northwestern. "Midway through the season I didn't expect it to happen, but I played hard the whole year and put myself in position to win or qualify for things every tournament. I was really happy with how I played. Looking back on it now, there are a lot of good finishes."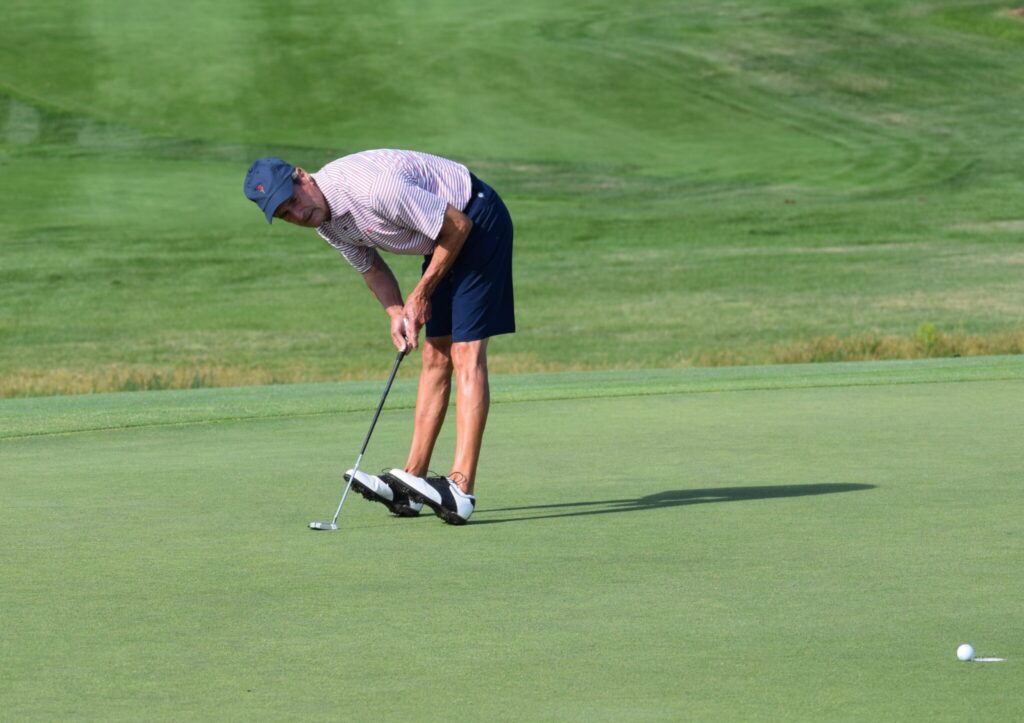 Meanwhile, Robert Polk of Colorado Golf Club in Parker also doubled up on his CGA player honors. Records aren't definitive, but it's believed that at 66, Polk is the oldest winner of the CGA Senior POY award. He's also the first person to win both the CGA Senior and Super-Senior Player of the Year honors in the same season.
Polk is the first four-time CGA Senior POY since John Olive captured the honor a record seven times from 1997-2005.
"It is very rewarding to win the POY once again, and doubly rewarding to win both Senior and Super-Senior POY in the same year," Polk said in a recent email. "When I was Senior POY last in 2009, I was hopeful I would win the award several more times. To win it this year after 12 long years is just wonderful. Adding the Super Senior POY in the mix makes 2021 a memorable year."
Here's a further look at the years that Thayer and Polk had:

— Chris Thayer of Golden, CGA Les Fowler Player of the Year and Mid-Amateur Player of the Year: Thayer came into this season determined to get stronger, in better shape and perform better. Based on the results, it was largely mission accomplished.
He teamed with Bryan Rusin to win the CGA Four-Ball, leading wire to wire and posting a record total for the event (27 under par for 54 holes). Late in the season, he teamed with Rusin again and qualified for the 2022 U.S. Amateur Four-Ball Championship.
Also on the USGA qualifying front, Thayer advanced through the first of the two stages of U.S. Open qualifying and finished second in U.S. Amateur qualifying but failed to earn a spot in the national championship when he lost in a playoff at Columbine Country Club.
In other CGA championships, Thayer made the semifinals of the Match Play, where he lost to eventual champion Cole Nygren; finished third in the Mid-Amateur, an event he's won three times; and was runner-up to Rusin in the Western Chapter.
And when the CGA amateurs defeated the Colorado PGA pros in the Colorado Cup matches, Thayer posted a 2-1 record, beating seven-time CPGA Player of the Year Geoff Keffer in singles.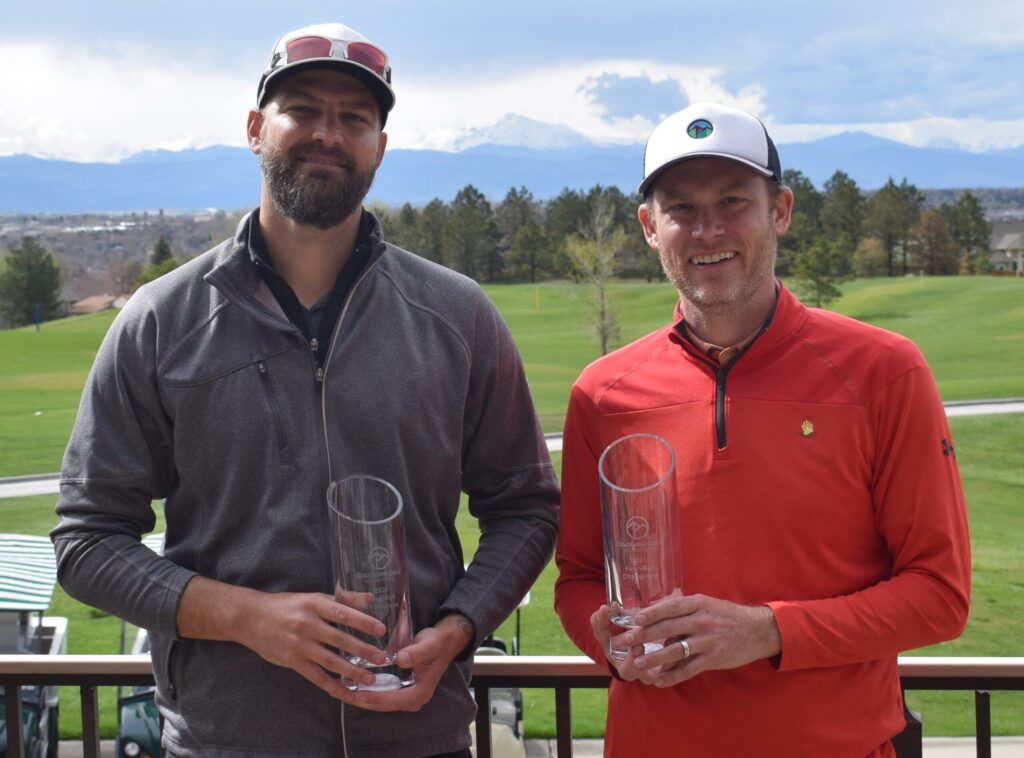 "I was really proud of my finish in the (CGA) Match Play," Thayer said. "To make it to Colorado Golf Club (where the quarterfinals, semifinals and finals were held) was awesome. I played some great golf against Cal McCoy in the quarterfinals. That match really stands out. We went back and forth, and I think I was 4 or 5 under on the back nine, which made it hard for him to track me down there.
"Remembering what it's like to play five or six days in a row (was interesting). It really wears on your body. Cole (Nygren) was joking, 'I'm one of the old guys. Like, how old are you?' (I said), 'I'm 41 dude; you're not that old at 27.'
"And the stuff with Bryan really stood out. To win the Four-Ball and really play our best — and win by a healthy margin — was great. And to follow it up with qualifying for the U.S. Four-Ball in early October, that was pretty special. That was a great way to end the season on a high note, especially two days after I missed out on a playoff at the (CGA) Mid-Am."
Thayer previously earned the CGA Mid-Amateur Player of the Year honor in the four straight years beginning in 2015. But this is his first time landing the open-age Les Fowler POY award.
"There's definitely a lot of parts of my game that have gotten a little bit better each year," he said. "The big one this year was hitting it further. Figuring out how to be in better shape, so the long tournaments don't wear you down as much so you can compete all 4-5-6 days as if it were the first day. Getting a little stronger, a little faster with the club head was something that definitely helped a lot. My putting was a little bit better at the beginning of the year. It kind of fell apart a little bit in the second half, but I still putted well overall."
Starting last offseason, Thayer began working out more, lifting weights, using speed sticks, etc., to increase distance on the course.
"It's all kind of the hip stuff to do now," he said. "For me, it was all backed up by the numbers, so I felt confident that even if I wasn't going to hit as many fairways that it was still going to pay off. Once you realize that, you've just got to go for it. I was hesitant, being older, to not get injured or not 'screw up my swing', but I knew that was such an advantage. That's why all the kids try to hit it as far as they can. You see how long the college players are. That trend is always going to continue. You kind of don't have a choice if you want to be competitive because you're going to lose so many strokes."
Thayer was part of a big year for mid-ams in Colorado, continuing the trend Prater started last year. As noted, Nygren won the CGA Match Play at age 27. Parker Edens, just before turning 31, finished second in the CGA Amateur. And former European Tour player Matt Zions won the CGA Mid-Amateur at age 42.
"In terms of mid-ams, we're able to compete with those (college-age) guys when we get in the groove," Thayer said. "There's a lot of great players in the mid-am ranks, and any year can be our year."
Next year, Thayer will continue his quest to win an open-age CGA major — either the Amateur or the Match Play — and to qualify for more USGA championships, but admits he will be devoting less time to the game. That's for family-related reasons as Thayer and his wife, Missa, will be welcoming their second child in March.
"We're excited," said Thayer, a member of the CGA board and Tournament Committee since 2019. "That's going to be my main priority. Golf will come second next year. I won't be able to practice as much or do certain things with all the family stuff going on, but it will still be a goal. We take a lot of breaks in this game living in Colorado, with the wintertime and everything. You have to figure out how to knock the rust off quickly and get after it."
But, longer term, Thayer sounds determined to continue playing competitively at a high level for years to come.
"I love playing golf in Colorado and love the guys that we play with," he said. "We get to meet new people all the time. We've got a great competitive group of players in Colorado that love tournament golf, and I'm just happy to be a part of that."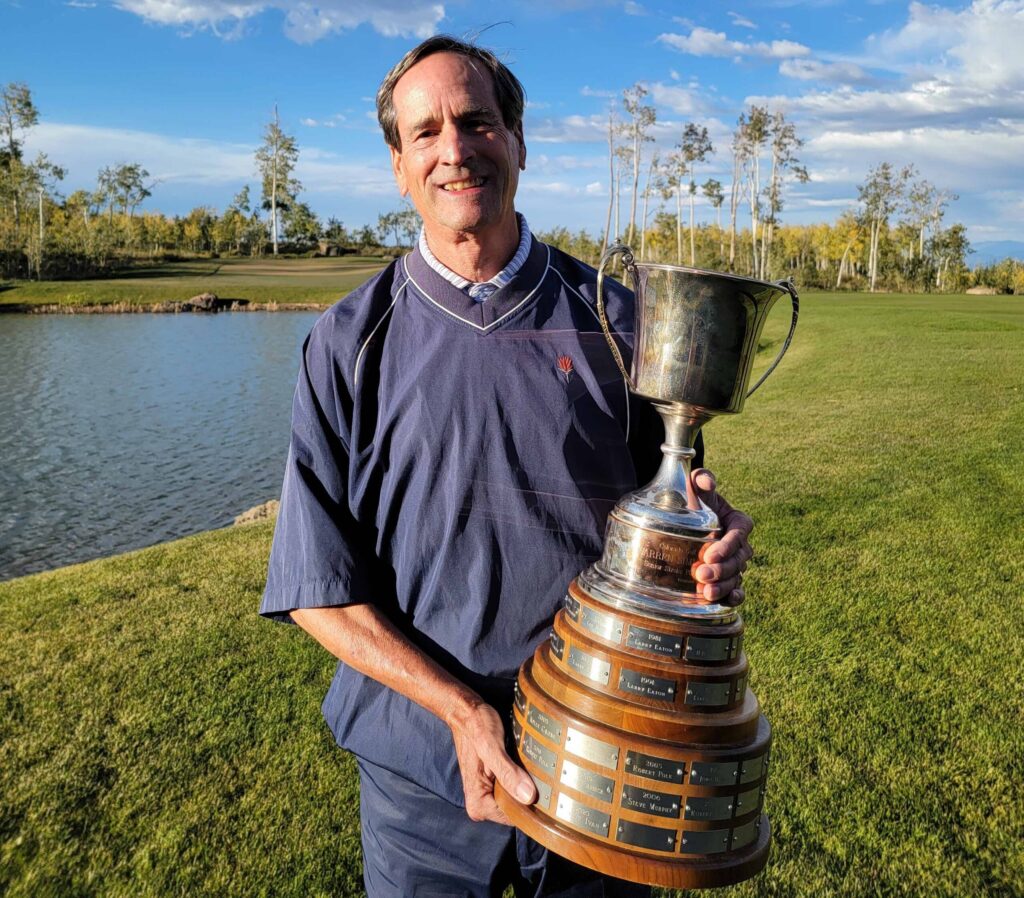 — Robert Polk of Colorado Golf Club, CGA Senior Player of the Year and Super-Senior Player of the Year: Polk, like Thayer, loves competitive golf in Colorado and beyond. He's not only has been a very successful amateur player over the years, but has served on the CGA board and as chairman of the CGA Tournament Committee since 2008.
To put into perspective how strong a player Polk is, he's among the top 25 players 55 and older in the World Amateur Golf Rankings. (And, it should be noted, so is fellow Coloradan Steve Ivan, the 2018 and '20 CGA Senior Player of the Year.) And among players 65 and older, Polk is ranked second in the WAGR.
Since 2002, a single player has won both the CGA Senior Match Play and CGA Senior Amateur in the same year four times, and Polk alone has now done it twice (2009 and '21), both times culminating at a Senior Am at Cornerstone. (For the record, the other two players who have accomplished the feat since 2002 are Ivan in 2020 and Harry Johnson in 2013.
This year, Polk captured his fifth title in the CGA Senior Amateur (2005, '07, '09, '18 and '21). Only Larry Eaton (seven times) has won the event more, with Olive (five) matching Polk's total. Both Eaton and Olive are Colorado Golf Hall of Famers.
Polk finished 2021 with 15 career CGA championship titles, with his five Senior Amateurs added to his two Senior Match Plays, one Mid-Amateur, two Super-Senior Amateurs and five Senior Four-Balls.
Though CGA records aren't definitive on the matter, the 66-year-old Polk is believed to be the oldest champion of any CGA senior major. Former state senator Les Fowler won the CGA Senior Amateur title at age 65 in 1989.
"I still very much enjoy the competition," Polk said via email. "I still enjoy the work necessary to play competitively. I enjoy being around all of my longtime golfing buddies, and I still hope there is more good golf in my future."
In CGA championships in 2021, Polk won the Senior Amateur by six strokes and defeated Ivan 1 up in the finals of the Senior Match Play. In addition, he was third in the senior division of the Western Chapter Championship, fourth with Bill Fowler in the Senior Four-Ball, and 10th with Jeff Chapman in the open-age Four-Ball. Polk also competed in the U.S. Senior Amateur.
In super-senior competitions, he finished second in a playoff at the CGA SS Amateur after making a hole-in-one in the final round, and lost in the semifinals of the SS Match Play.