Volunteer center
---
VOLUNTEERING WITH THE CGA
Our volunteers play a significant role in allowing the association to provide the activities that are organized and conducted, and many of the volunteers serve out of a desire to give something back to the game of golf. Fill out the volunteer interest form here and a member of our staff will reach out to you.
U.S. GIRLS JUNIOR Championship – EISENHOWER GC
The historic U.S. Girls' Junior Championship was established in 1949. The Championship is open to any female amateur players who have not reached the age of 19 by July 22 and whose Handicap Index® does not exceed 9.4. A starting field of 156 players who have qualified for the championship or have otherwise earned an exemption will compete in the U.S. Girls' Junior. Following two 18-hole rounds of stroke play, the field will be cut to the top 64 players for match play. Five 18-hole rounds of match play will determine the finalists who will square off in a 36-hole championship match.

The Championship is considered one of the most prestigious in junior golf as the champion receives an exemption into all future U.S. Girls' Junior Championships for which she is age-eligible, exemption into the 2024 U.S. Women's Open, exemption into the 2023 and 2024 U.S. Women's Amateur Championships as well as an invitation to the 2024 Augusta National Women's Amateur.
U.S. Amateur Championship – Cherry Hills CC
Interested in volunteering at the U.S. Amateur Championship hosted by Cherry Hills CC?
Volunteers of the Year
JAMES V. TOPLIFF AWARD
This award is given annually to the CGA Rules Volunteer who most demonstrates dedication, passion, and service to the game of golf through officiating. The James V. "Jim" Topliff Award is the highest honor the Colorado Golf Association bestows on our Rules Volunteers and is named after the CGA's long-time Tournament Director.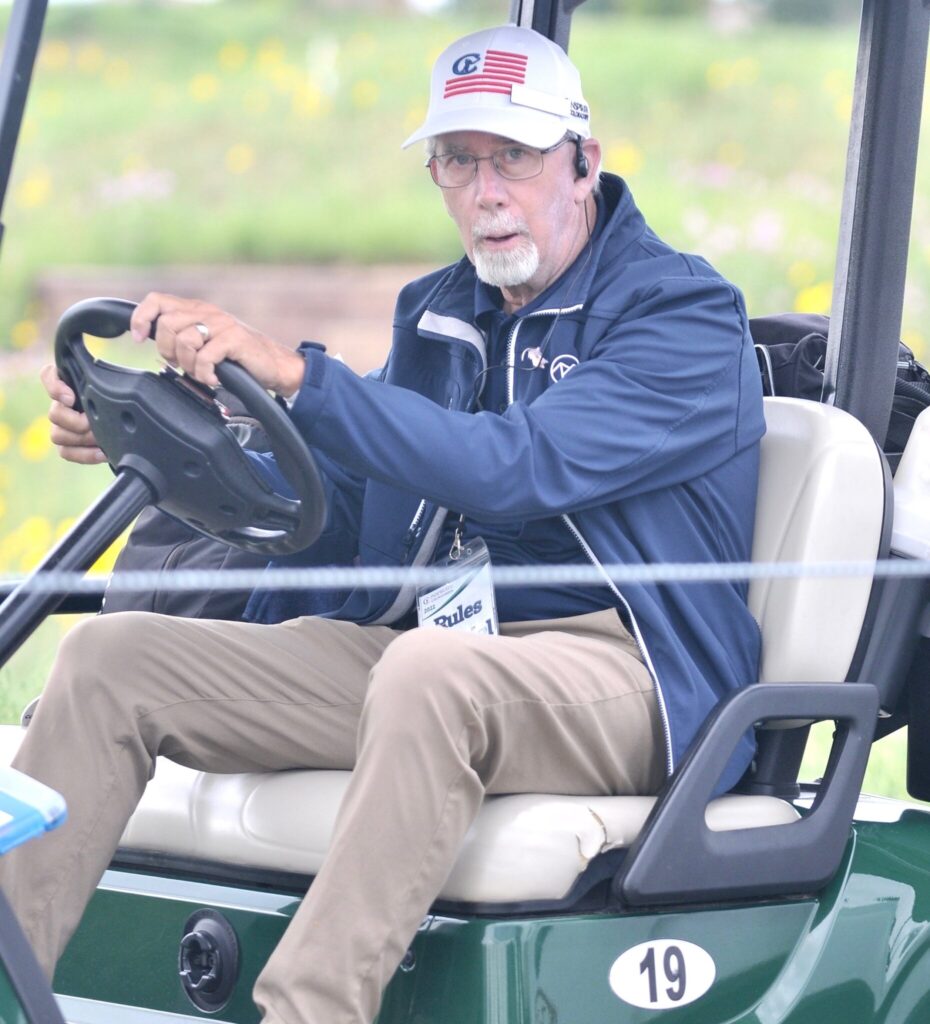 2022 – Rick Rosemeyer
2021 – David Herrick
2020 – Peter & Susan Gilbert
2019 – Peggy Coleman
2018 – Monty Montgomery
2017 – Tom Kennedy
2016 – Mike Bureman
2015 – Tim Hersee
2014 – Cope & Judy Bradford
2013 – Tim Daniel
2012 – Brad Wiesley
2011 – Greg With
2010 – Mike Bureman
2009 – David Wining
2008 – Mike Rice
2007 – Frank Beckman
2006 – John Sova
2005 – Mike Bureman
2004 – Jim Herde
2003 – Mike McDonnell
2002 – Ken Smith
2001 – Dick Payne
2000 – Jon Burnett
1999 – Dick Payne
1998 – Larry Wall
1997 – Ken McGechie
1996 – Milton Lake
1995 – Robert Kelley
WOMEN'S VOLUNTEER OF THE YEAR AWARD
Each year the CGA identifies one of its outstanding volunteers as the Women's Volunteer of the Year. The award goes to someone who distinguished herself amongst the many women who graciously donate their time and talents to the association.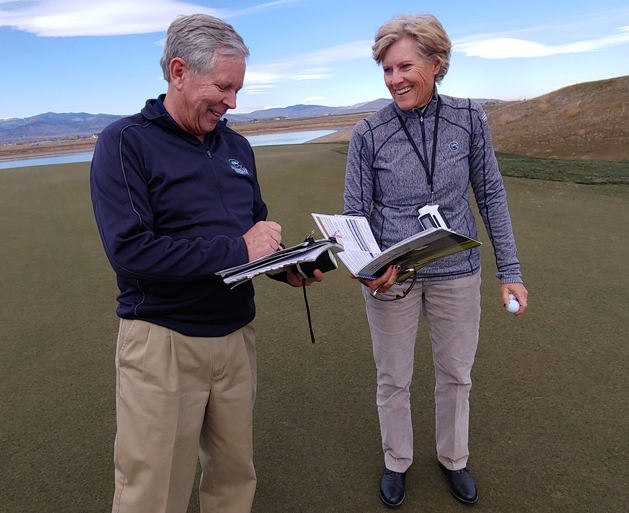 2020 – Laurie Steenrod
2019 – Sandy Schnitzer
2018 – Dana Murray
2017 – Juliet Miner
2016 – Vivian Heggie
2015 – Nancy Wilson & Phyllis Jensen
2014 – Karla Harding
2013 – Jan Fincher
2012 – Juna Orr
2011 – Twyla Walter
2010 – Sally Lou Schultz
2009 – Barb Schutz
2008 – Joan Scholes
2007 – Ouida Neil
2006 – Virginia Love
2005 – Lynn Zmistowski
2004 – Evelyn Smith
2003 – Mary Lee Browne
2002 – Ruby Maruyama
Master Rules Officials
The designation of Master Rules Official is an honorary title given to a Chief Rules Official who has retired or passed away, and who demonstrated an exceptional knowledge of the Rules of Golf and exemplary dedication to the Colorado Golf Association as a volunteer.