Matthew Wilkinson wins his second JGAC major of 2021, while 14-year-old Hadley Ashton prevails by 5 in girls Tour Championship
By Gary Baines – 10/10/2021
The Junior Golf Alliance of Colorado major championship season ended on Sunday, and notable storylines weren't lacking for either the boys and girls winners at Denver Country Club.
On the boys side, Matthew Wilkinson of Centennial rallied to claim the title in the JGAC Tour Championship, giving him two victories in the two JGAC majors he entered in 2021, and three wins in the last six boys majors overall.
"It's a great way to end the season," said Wilkinson, whose Arapahoe team won the 5A state high school team title on Tuesday. "It was a really fun week."
And the girls JGAC Tour Championship produced its youngest girls winner ever, though the event dates back only to 2016, as Hadley Ashton of Erie, who just turned 14 last month, came out on top by five strokes.
"I knew I had a chance, but I don't try to think about the age difference and stuff (like that) because I feel like I have enough talent to win," Ashton said.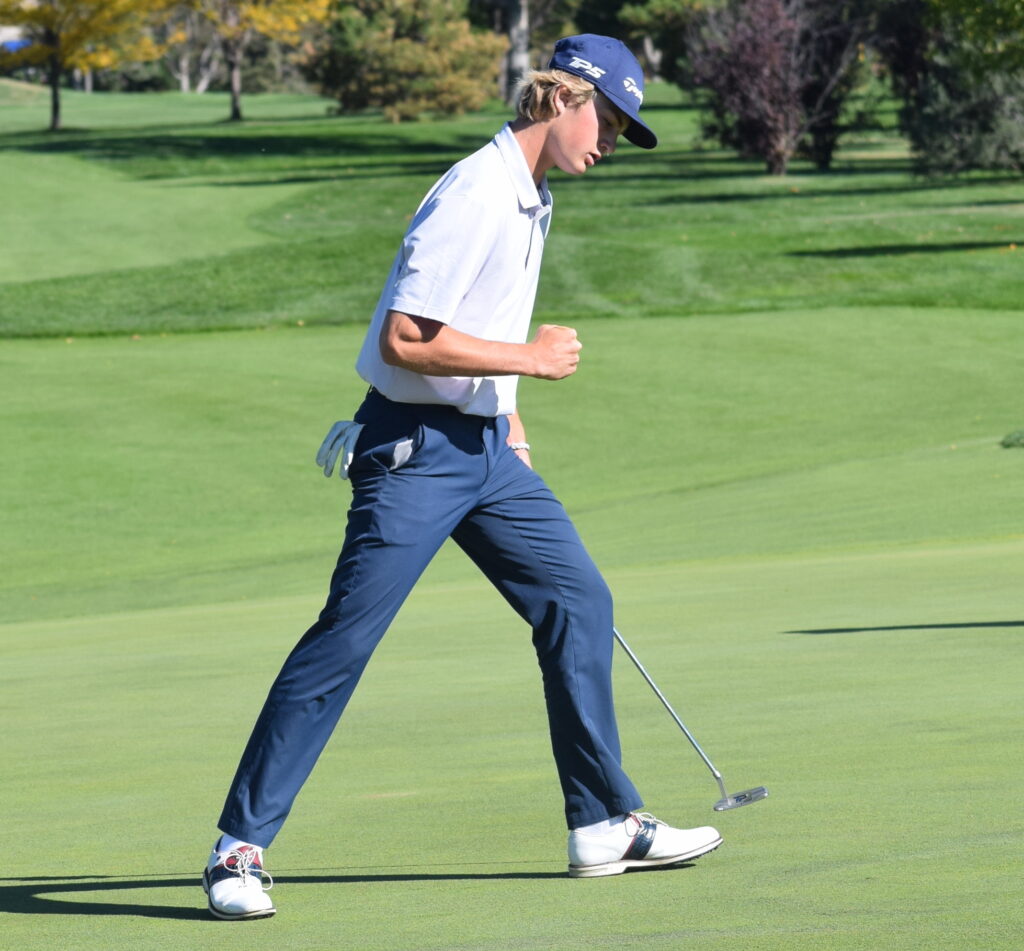 In the boys tournament, Wilkinson rallied from a three-stroke deficit entering Sunday to prevail by two. Since late July 2020, he's won the Colorado Junior Match Play (2020), the Colorado Junior PGA Championship (2021) and now the JGAC Tour Championship (2021).
"It feels good to have another tournament in the books to say, 'I've won that one,'" said Wilkinson, a senior at Arapahoe who has verbally committed to play his college golf at Colorado State University. "I feel like I keep adding to the resumé to continue to improve the player I am and I want to be. It feels nice get the win."
Wilkinson, who qualified for the U.S. Junior Amateur this year, birdied two of the last three holes — with a three-putt bogey in between — to finish two ahead of Hunter Swanson of Denver, the 2020 JGAC Boys Player of the Year who closed with a 73 on Sunday, and Andrew White of Centennial, who played his final nine holes in 2 under en route to a 71.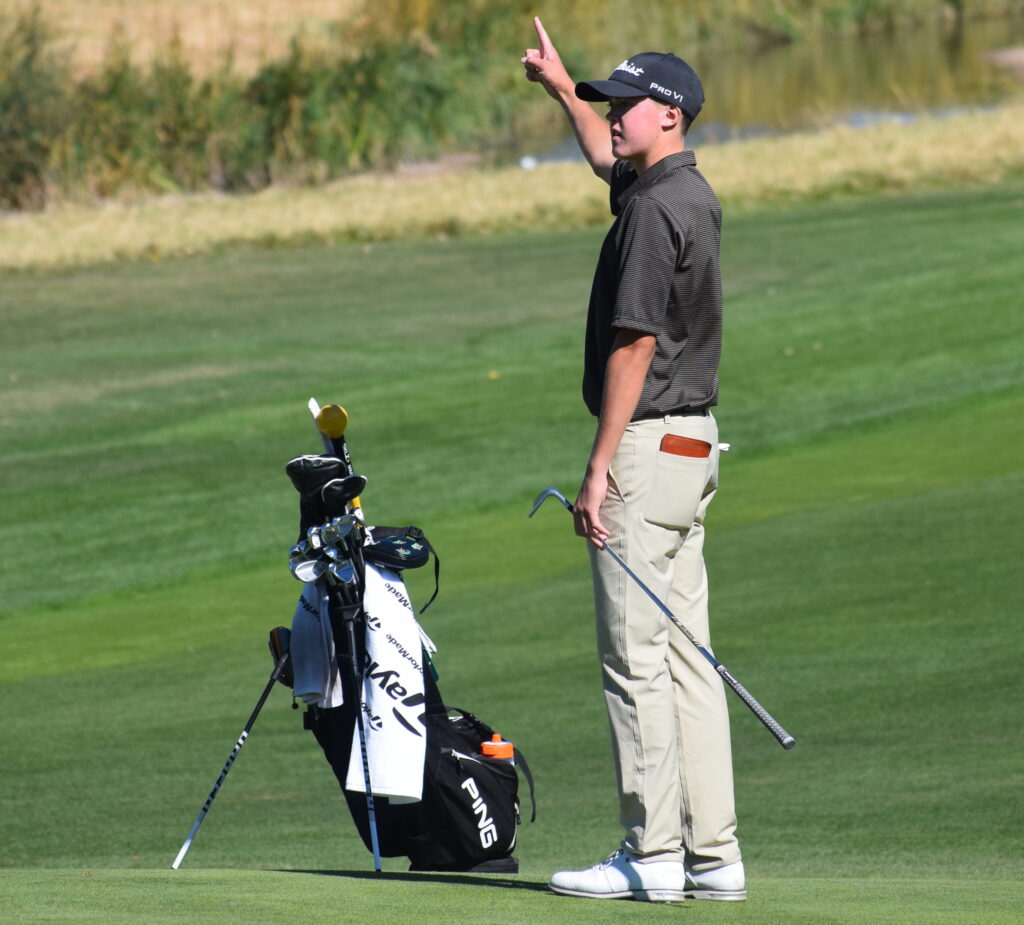 The result is a very close season-long boys Tour points race, one of the biggest factors in deciding JGAC Player of the Year — but not the only one. This week's result left Swanson ahead in points, 1,320.8 to 1,300.64 for Wilkinson.
The two were tied for the lead on Sunday through 15 holes, but on the dogleg left par-4 16th, where large trees guard the left side of the hole, Wilkinson went straight over them with a 4-iron, knocking his ball into the front greenside bunker. From there, he got up and down for birdie, making a 6-foot slider, while Swanson carded a par.
"I decided to play a little gutsy there, going for the green," the long-hitting Wilkinson said. "I'm a pretty good bunker player, so I gave myself a chance to get up and down for birdie. I felt that was a key turning point there, putting me one up with two to play."
Both players three-putt for bogey on the treacherous 17th green, where Swanson's first putt was so slick it went off the front of the green. Then on No. 18, after Swanson's 12-foot birdie attempt missed on the low side, Wilkinson drained an 8-footer for birdie, punctuating his victory with a fist-pump.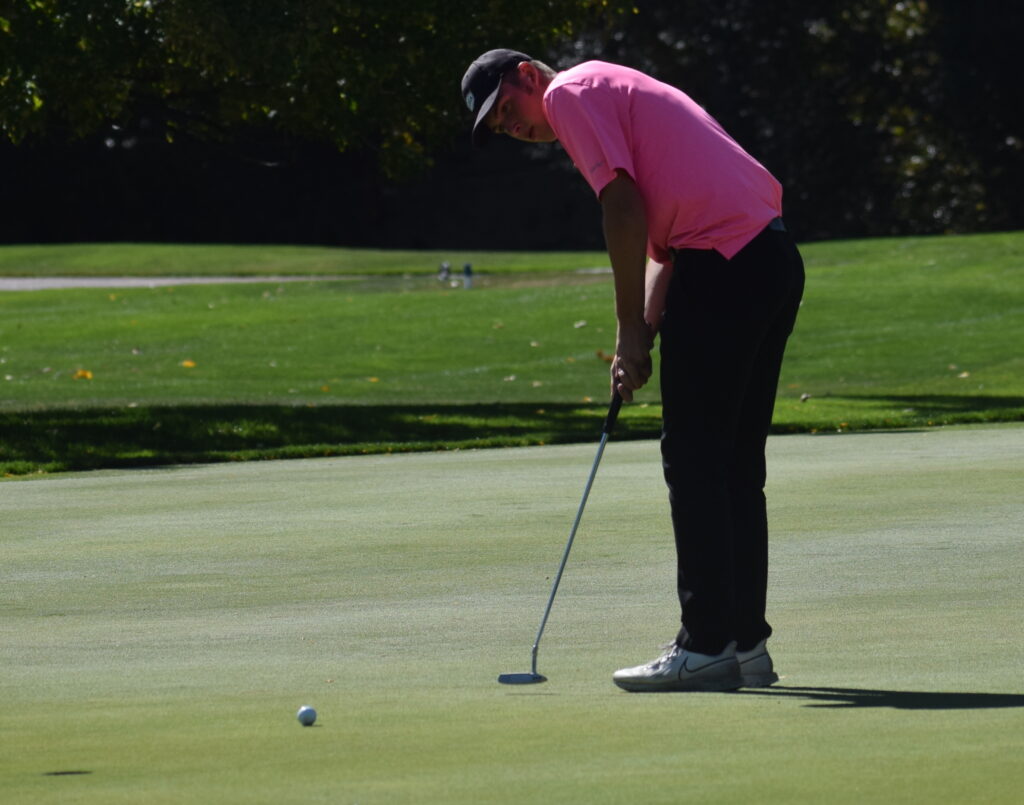 "I was three back starting the day. I told myself going off the first tee to keep plugging along," the 17-year-old said. "I was hitting the ball really well yesterday but couldn't get a lot of putts to fall. Today I had a feeling I'd make a lot of putts."
Sunday marked the second JGAC major of 2021 in which things went down to the wire for Wilkinson and Swanson. At the Colorado Junior PGA, Wilkinson prevailed in a playoff with Swanson.
Parker Paxton of Riverton, Wyo., the 2019 JGAC Tour Championship winner, finished fourth on Sunday, five back of Swanson, after a closing 71.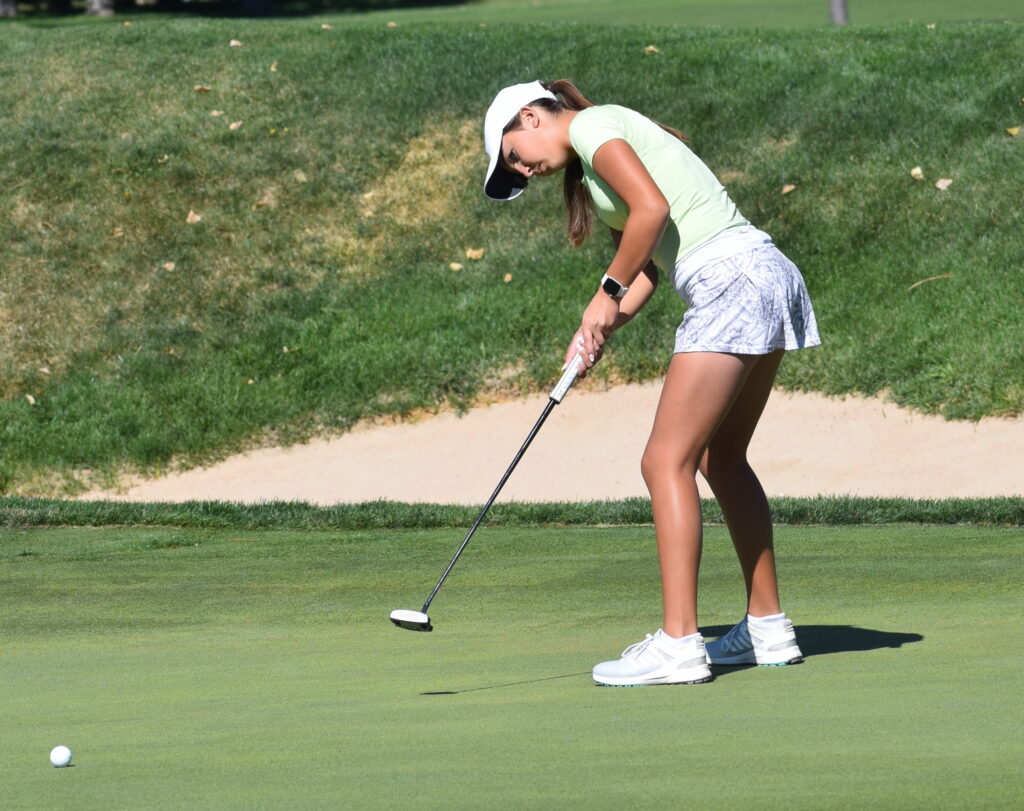 In the girls tournament, things weren't as close as Ashton won her first JGAC major — and did it by five strokes.
The freshman at Erie High School, long an up-and-coming player in the Colorado girls ranks, shot back-to-back 5-over-par 76s on the formidable Denver CC layout, which will host the 2022 Trans-Miss Amateur Championship. Sunday's final round included three birdies, six bogeys and a double bogey for Ashton.
"It means a lot," to claim the title, said Ashton, who's coached by Colorado National Golf Club-based PGA professional Matt Schalk, father of 2017 JGAC Tour Championship winner Hailey Schalk. "I've won a few small (JGAC events), but it's not really like winning a major. I was just kind of going out to have fun this tournament — not really thinking of it as that big of a deal because I'm so young and I'll have this again for three years. But it went really well and I got the win so I feel good about it.
"I think as far as wins go, this is probably the biggest thing I've done."
Sunday's victory was Ashton's sixth in JGAC Tour competition in 2021, and she's captured titles in her last three JGAC events.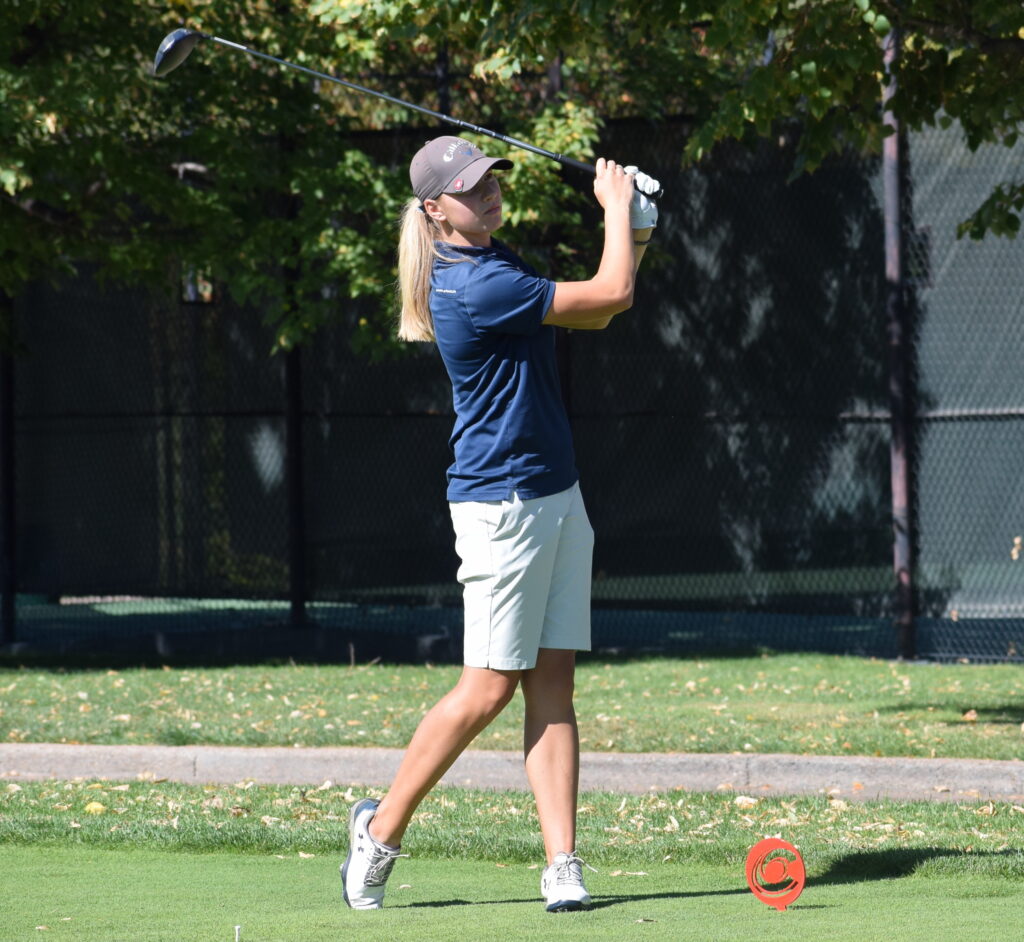 Ashton believes playing the JGAC Tour Championship at Denver Country Club might have been to her advantage.
"I'm better on tighter courses because I'm more straight most of the time — even though my driver wasn't that great this weekend," she said. "I'm not that long, but I hit it straight and I'm consistent so that helps me a lot."
Olivia Steen of Fort Collins placed second on Sunday at 15 over par, posting a second-round 76 that included three straight birdies to start the back nine.
Kaylee Chen of Parker, who finished eighth individually in the Girls Junior Americas Cup this year, placed third at DCC, six behind Ashton after a 77 on Sunday.
For all the scores from Denver CC, click on the following: BOYS, GIRLS.