CSU's AJ Ott notches second individual win in five days
By Gary Baines – 2/21/2021
A week ago, AJ Ott was a fifth-year senior looking for the first individual victory of his college career at Colorado State University.
On Sunday, the Fort Collins resident left the Classic Club in Palm Desert, Calif., with his second victory in five days. And, by the way, the two wins came in CSU's first two official tournaments in more than 11 months.
After breaking the ice on Wednesday in a playoff at the The Prestige Individual Invitational in La Quinta, Calif., Ott prevailed again on Sunday less than 20 miles away. The 2018 CGA Player of the Year who has gone on to win the 2019 Southern Amateur and the 2020 CGA Fall Amateur recorded a two-stroke victory on Sunday in the 120-man Wyoming Desert Intercollegiate.
Ott shot six consecutive rounds in the 60s in the southern California desert. After going 69-68-67 at The Prestige Individual Invite, he carded scores of 69-68-68 for an 11-under-par 205 total at the Wyoming Desert Intercollegiate.
In the three days at the Classic Club, Ott posted 14 birdies and three bogeys.
"I've seen a lot of great golf and this is up there!" CSU assistant coach Parker Edens said on Twitter regarding Ott's accomplishment. "LIKE WAY UP THERE! Was an absolute machine this week, incredible to watch. Not sure I've ever seen anyone drive it better than this dude did this week."
In case you're wondering, Ott isn't the first CSU golfer to claim two individual titles in a week. Blake Cannon did likewise in September 2016 at the Ram Masters Invitational and the William H. Tucker tournament.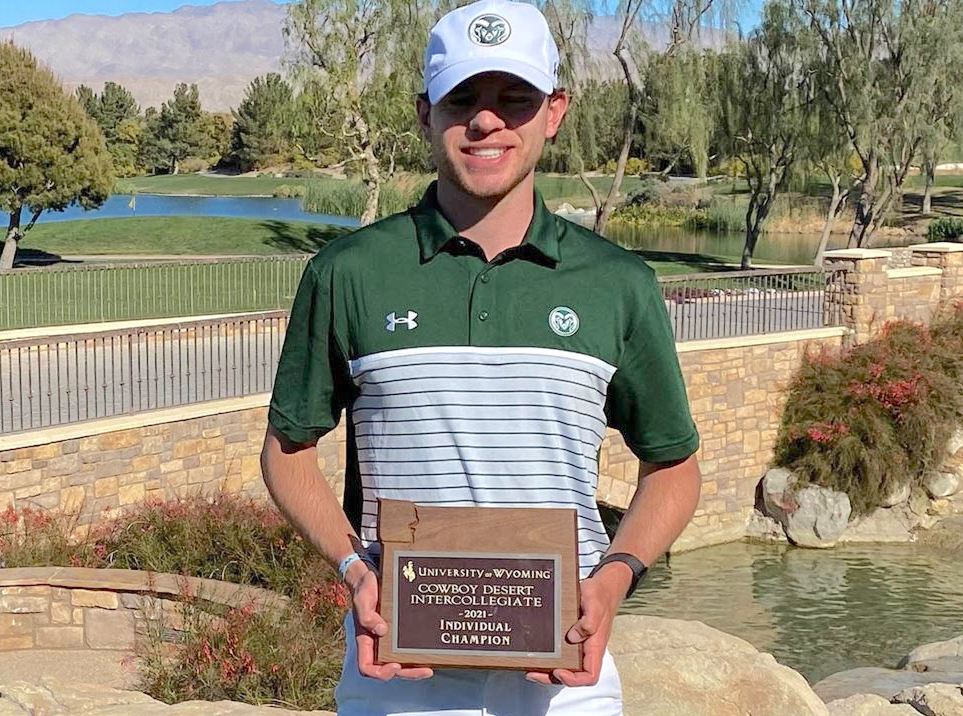 (Feb. 22 Update: With his two-victory week, Ott was named Golfweek's national men's college player of the week.)
In CSU's first team event since last March, the Rams finished sixth in the 21-school event at 1 over par. The University of Colorado placed seventh at 5 over, while the Air Force Academy was 18th at 55 over and Northern Colorado 19th at 67 over.
Senior Daniel O'Loughlin led CU individually, finishing 12th at 214. Kyle Spencer (52nd place, 222) paced Air Force, while Jack Castiglia was the top UNC individual (78th place, 229).
It should be noted that the University of Kansas, which led the team competition after day 1, withdrew from the tournament after 18 holes due to a positive Covid-19 test. KU's Luke Kluver had fired a 65 in round 1 before exiting along with his teammates.
For all the scores from the Wyoming Desert Intercollegiate, CLICK HERE.