CGA dedicates 2021 men's tournament season to memory of Michael Lee, the 2011 CGA Match Play champ who passed away at age 28 after battling Covid-19
By Gary Baines – 4/14/2021
The 36-hole CGA Match Play final determines a state amateur champion, but normally just a smattering of people are on hand for the majority of the competition.
There's the two finalists, usually accompanied by caddies, along with a CGA staffer or two, a rules official, typically one journalist, some family members/friends/teammates/coaches and perhaps a few people from the host course.
Such was the case a decade ago at Bear Creek Golf Club in west Denver as Michael Lee, a 19-year-old from Greeley who was then a Colorado School of Mines golfer, birdied two of the last three holes to defeat former CGA Amateur champion Jonathan Marsico, 1 up.
Among those in attendance — in fact, right alongside Lee — was his former Greeley Central High School golf teammate, Parker Edens. Edens, who would go on to finish runner-up in the Match Play in both 2012 and '13, lost in the first round in 2011. But from then on, he caddied for Lee, spending a remarkable 78 holes on the bag in just the final two days as Lee defeated Spencer Sheets in 24 holes in the quarterfinals and Derek Fribbs 2 up in the semifinals.
And now, 10 years later, Edens helped champion a cause that's now coming to fruition.
Just before Christmas, it took many in the local golf community aback when they heard that Lee had passed away at age 28 due to complications from Covid-19. But Lee's legacy will live on in Colorado golf, in part through how the CGA will pay tribute to him.
The association will dedicate its 2021 men's tournament season to Lee's memory. Additionally, the winner of the CGA Match Play for the next 10 years (2021 through '30) will receive a medal in honor of Lee, and a plaque with the names of those champions will hang in the CGA offices. The winner, of course, also will have name engraved on the Richard C. Campbell Trophy, as has long been the case.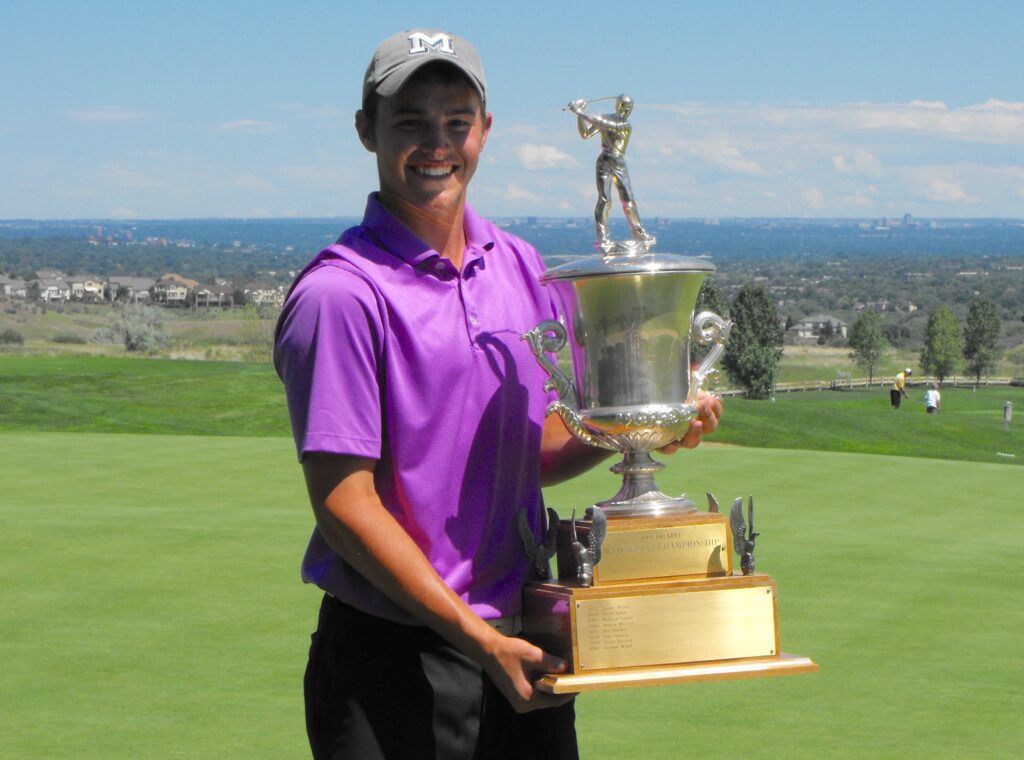 Edens, who spearheaded the effort to have Lee honored in such a way, is very happy with the result.
"It's absolutely awesome what the CGA is doing to honor Mike this summer during the men's tournament season," Edens, now an assistant coach for the Colorado State University men's golf team, said in an email this week. "I am so proud to have the smallest part of keeping Mike's name and legacy alive for a long time.
"Mike was such a proud CGA champion. Mike was so humble that I am sure he is rolling his eyes at us that we are making a big deal of his accomplishments. But I think the most important thing that needs to be celebrated about Mike is his character. Mike was a man of high integrity, which is what I think made him so respected as a golfer. Mike was the purest of humans; he cared more about others than himself. He was so giving and caring for others and I think that is how Mike impacted people most. That is the legacy of Mike that will be remembered."
The CGA men's tournament season begins on April 30 with the Four-Ball Championship at Legacy Ridge Golf Course in Westminster and will conclude in October. At each event in 2021, ribbons with Lee's name on them — and in the colors of the School of Mines, where he played from 2010-14 — will be worn by CGA staff and officials and available for players on the first tee.
In addition, the tournament starters will say a few words to players and those in attendance about Lee and the dedication of the season to him. And more will be shared about him at the awards ceremony that concludes each event.
"I am proud of the CGA for honoring Michael's memory and legacy as a former champion whose life ended so prematurely," said CGA executive director Ed Mate, who was on hand when Lee won the Match Play. "This is a way for the CGA to share in the larger loss that this country (and world) has experienced through the pandemic that has touched so many lives."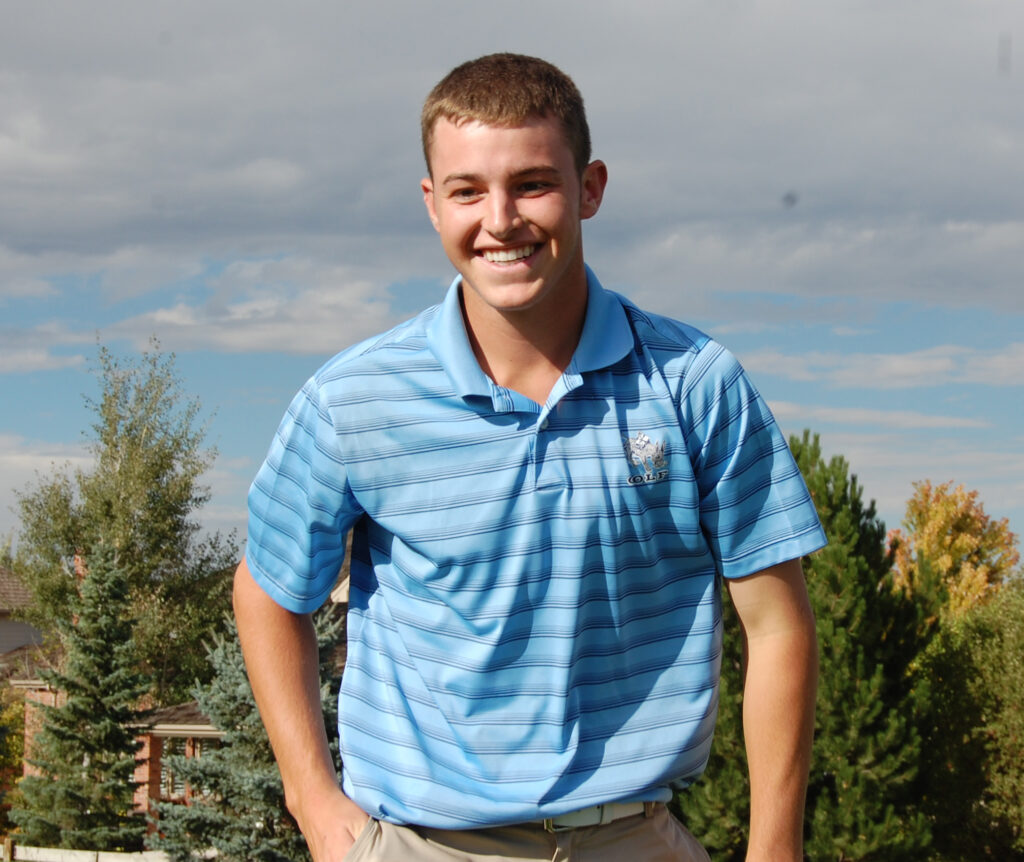 Edens, along with 11 cohorts (including PGA Tour member Jim Knous, a former Mines teammate of Lee; Ping engineer Marty Jertson, the 2001 CGA Amateur champion who also played at Mines; longtime Mines coach Tyler Kimble; other teammates; golf pros/instructors and other), sent a letter to the CGA that started a discussion about how the association could keep Lee's memory alive in a tangible way.
"I think it is such an honor for Mike to have this done," Edens said. "I know his family is so proud of this and I am looking forward to the (CGA's) design of the medal. It was an honor to be a part of this process and to help keep Mike's legacy alive. It will be a special 10-year run for the Match Play and I hope the champions will learn of Mike's story and understand the true meaning behind the Michael Lee medal. Hopefully I am blessed with the opportunity to have a chance to earn a Michael Lee medal (myself)."
Ashley Barnhart, the CGA's managing director of golf operations, said it's appropriate that Lee be honored given that he was not only a very accomplished golfer, but lived by the game's ideals.
"I think it's really important to make sure that Michael's legacy lives on," she said. "His golf skills and his character traits are the epitome of what we want CGA championships to be. But also for our aspiring champions — our junior golfers — he's the perfect role model for that type of player. So honoring him and keeping his legacy alive is really important."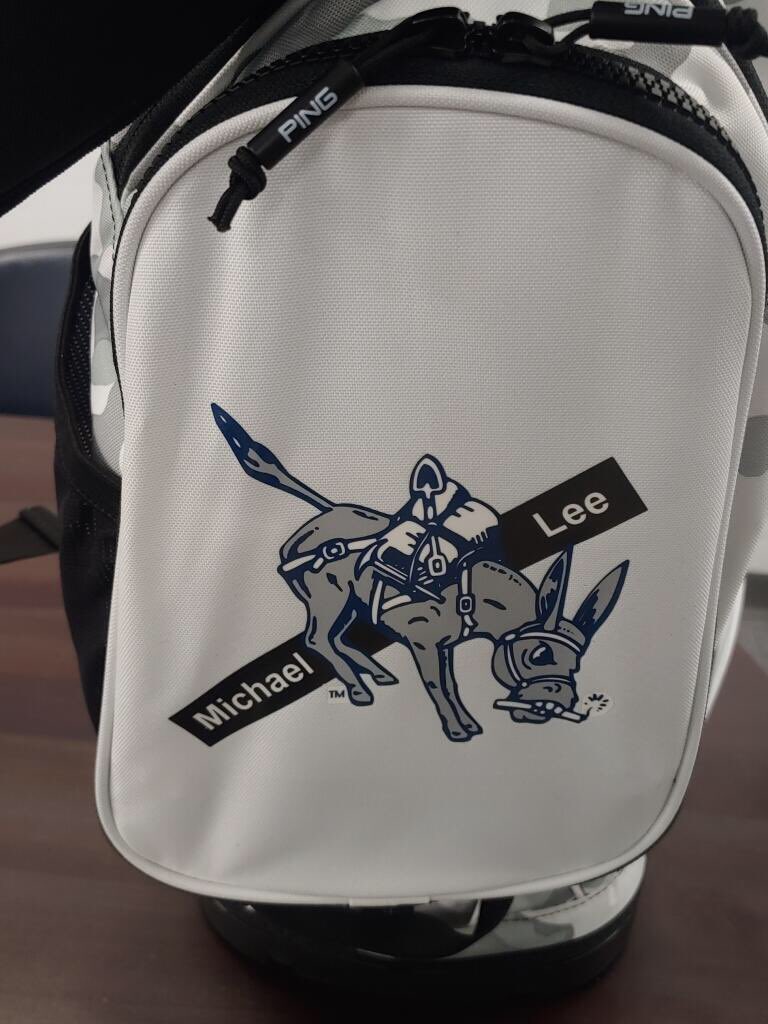 Also taking steps to keep Lee's memory alive is the Colorado School of Mines golf team. Through all of its tournaments in 2021, the Orediggers are carrying golf bags with Lee's name adorning the section that carries balls. Kimble, who was in attendance when Lee won the CGA Match Play title in 2011, appreciates what the CGA is doing in his former player's name.
"It means a lot," he said. "We've got quite a few players who have won some state championships between the Match Play and the (Amateur). We have a champions wall in our golf room, with Marty Jertson, Jim Knous and all those guys on it. So it's important to us. We take a lot of pride in that in our program, so it's great. I'm really excited they're doing that."
Lee, a two-year captain of the Mines golf team, won four individual college titles while playing for the Orediggers and was twice named the Rocky Mountain Athletic Conference Golfer of the Year. He earned NCAA Division II honorable-mention All-American status in 2013.
Next fall, assuming there are no Covid restrictions that would prevent a ceremony, Lee will be inducted into the Mines Athletic Hall of Fame, according to Kimble. Lee is also expected to be recognized at halftime of a Mines football game in the autumn.
In addition, Kimble said Lee's family has started a scholarship that, on an ongoing basis, will be given to the Mines golf team captain to help defray college costs. Also, the team plans to dedicate a captain's locker at the Mines golf indoor facility in Lee's honor.
And one more thing: The inaugural Mike Lee Memorial Tournament is planned for June 7 at Greeley Country Club. For more information, CLICK HERE.
Prior to his college days, Lee represented Colorado on the boys Junior America's Cup team in 2009.
Lee, who earned his degree at Mines in petroleum engineering, had been working as a Colorado-based senior drilling engineer for Occidental Petroleum. He was living in the Denver metro area.