Hiwan Golf Club professional Kyle Heyen tabbed for induction into national PGA of America Hall of Fame, becoming part of small, elite group from Colorado
By Gary Baines – 10/6/2021
Next year, Kyle Heyen will celebrate 40 years as a PGA professional. He's worked at Hiwan Golf Club in Evergreen for almost 41 years, the last 36 of which he's been the head professional.
And both at the Colorado PGA Section level and nationally, Heyen has spent countless hours serving the PGA on the boards and committees that help make the association go.
Bottom line: At this point, the PGA of America is pretty much baked into Heyen's DNA.
And now, the PGA and Heyen will be intertwined in perpetuity as the association recently informed Heyen that he will be inducted into the PGA of America Hall of Fame on Nov. 3 at the annual meeting in Milwaukee.
"It's quite an honor," Heyen said recently in a conversation with ColoradoGolf.org. "It's our highest honor within our association. I'm just very humbled. You look at some of the past recipients of it, it's kind of overwhelming right now."
Heyen, a 64-year-old who resides in Arvada, will become part of a small, elite group of people with strong Colorado connections who have been enshrined in the national PGA of America Hall of Fame. That includes former Edgewater resident Babe Zaharias (inducted in 1977) and onetime Colorado PGA head professionals/directors of golf Paul Runyan (Green Gables, inducted in 1958), Ed Dudley (The Broadmoor, inducted in 1964), Warren Smith (Cherry Hills, inducted in 2005), Vic Kline (Indian Tree, inducted in 2005) and Dow Finsterwald (The Broadmoor, inducted in 2006). In fact, Heyen attended Finsterwald's Hall of Fame induction.
Perhaps not coincidentally, Heyen worked under Kline at Indian Tree in the late 1970s.
As you might imagine, Heyen was quite taken aback when he learned of the Hall of Fame news. He knew he had been nominated, but actually getting in is another thing.
Heyen was notified a month ago by PGA of America leadership, including president Jim Richerson — though they didn't spring it upon him immediately.
"They sent me an email that they wanted to discuss something that occurred when I was on the board of directors," Heyen explained. "That was kind of the lead-in to the discussion. That's how the conversation started and it went on for a little bit. And then it went on that I was going to be entered into the PGA of America Hall of Fame.
"I didn't have much to say. I was shocked. … It was exciting."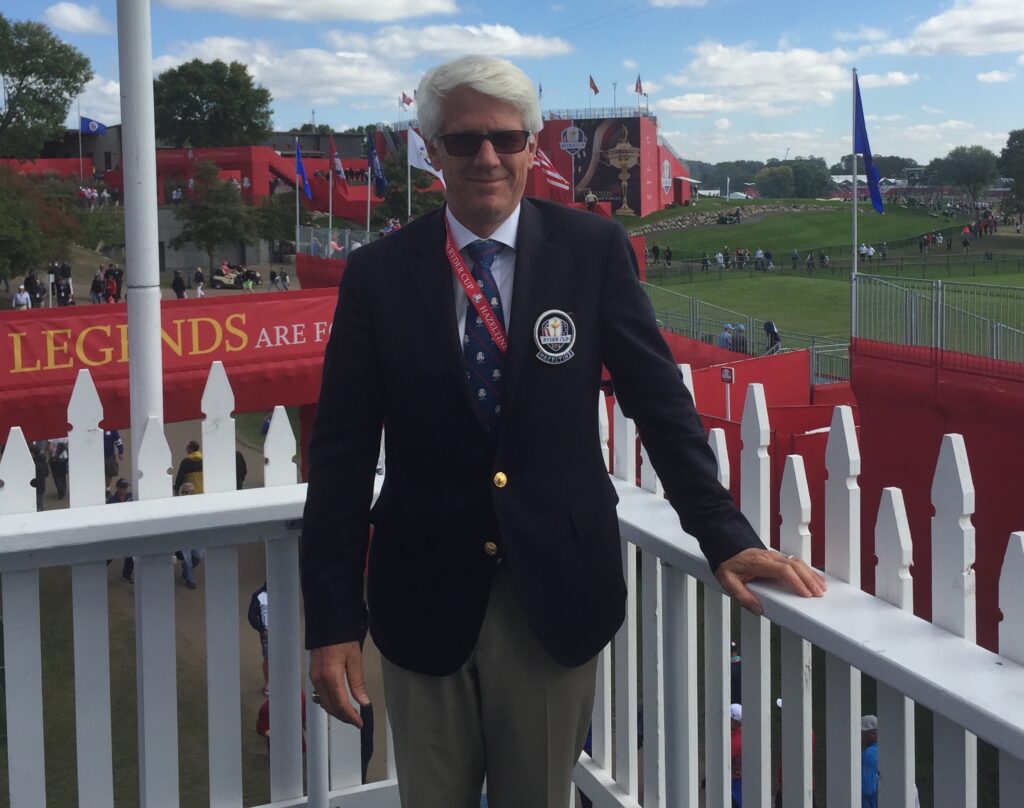 Heyen is no stranger to major awards and honors. The former Colorado PGA president (2004-06) was inducted into the Colorado Golf Hall of Fame a decade ago (2011) and received the PGA of America's national President's Plaque, presented for extraordinary and exemplary contributions in player development (2009).
Indeed, when asked of what he's most proud in his career, that area of player development is high on the list.
"Looking back, growing the game, the number of individuals that I have introduced the game of golf to," he said. "I'm pretty fortunate at Hiwan, being there for 41 years, that I have members that I gave their kids their first golf lessons and now I'm giving their grandkids golf lessons. That's inspiring.
"And just being able to go day to day — I'm pretty much doing the same things today that I did when I took over (the PGA head professional job) at Hiwan in 1985: working hard, making sure day-to-day operations are good."
Heyen easily dates back far enough at Hiwan that he was there during the last 11 years of the Colorado Open's run at the site (1981-91). And in the 21st century, Hiwan has hosted some prestigious national and regional junior championships, including both the boys Junior America's Cup and the Girls Junior Americas Cup, the AJGA Rolex Tournament of Champions, the Rolex Girls Junior and other AJGA events.
Individually, Heyen has been very active in service both to the Colorado PGA Section and the national PGA of America. The Colorado PGA presidency highlighted a long run on the CPGA board, which continues to this day.
Nationally, he was one of four members of the Board of Control (2008-12) and did work as a national director (2014-17).
So why has it been so important for Heyen to serve the PGA as he does?
"Being part of the governance is the main part," he said. "Being able to help grow the game of golf, help grow the association and make our industry better. And to be able to make those decisions. I look at one of the best decisions we made as a board when I was serving as a national director is we took over PGA Jr. League. We bought that and became sole owners of it.
"In the Section, anything you can do within the Section to help the members, help the game of golf and be involved, you learn from it and become a better professional."
Heyen can readily recall when his service to the PGA kicked into high gear.
"From being a rookie in the boardroom in 1998," he said. "I think we were at Legacy Ridge and that was my first board meeting. Being elected as a Section officer, that was quite a thrill. I enjoyed every day of being a Section officer and I still enjoy being a board member as a past director.
"Being on the (national) Board of Control for four years — there were four of us on a four-year term; we were judge and jury over our association on any cases that came up regarding PGA members that we could assist in any way or if there was some form of discipline that had to be put in place. Then as a national director, you're in that room making the decisions that affect the association and the game of golf. I look at them all the same and I valued every minute that I was on each one of them."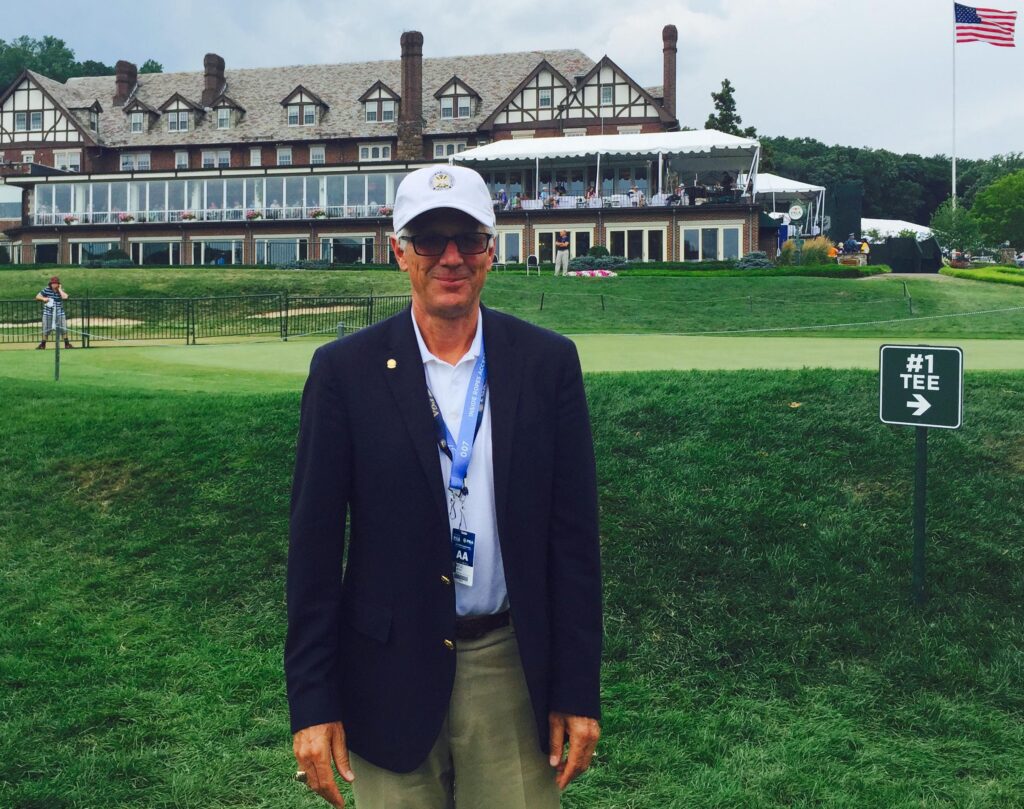 Over the years, it should come as no surprise that a slew of Colorado PGA awards have been bestowed on Heyen. A sampling:
— Colorado PGA Golf Professional of the Year, the Section's highest honor (2005 and '06).
— Colorado PGA Professional Development Award (1993, '99, 2000 and '01).
— Colorado PGA Bill Strausbaugh Award, mentoring fellow PGA professionals in improving their employment situations and through service to the community (2010).
— Colorado PGA Player Development Award (2007 and '08).
— Colorado PGA Vic Kline Award, presented to a member of the Section Board of Directors. The award is presented in recognition of outstanding service and leadership in the Section (2011).
— Colorado PGA Warren Smith Award, given to a PGA professional for special contributions to the game of golf, the Colorado Section, junior golf and to his or her facility (2008).
Though Heyen isn't a Colorado native, he's pretty darn close, having lived in the Centennial State since the early 1960s after being born in Nebraska.
Heyen grew up in Westminster and had some early exposure to some of the best the PGA had to offer locally. At age 14, he worked for a year at Hyland Hills under Jim Bailey, who subsequently received a national PGA of America award and was inducted into the Colorado Golf Hall of Fame.
"That was my first introduction to a PGA professional — and pretty much to the game of golf," Heyen said.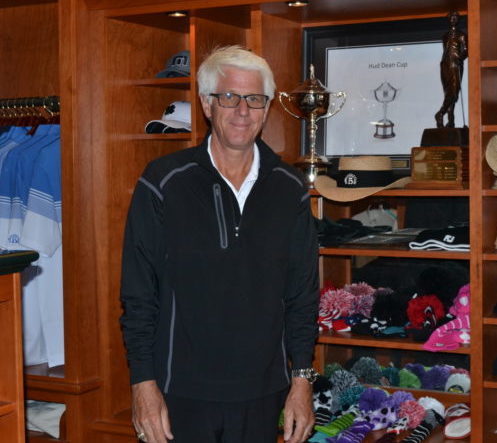 After high school, Heyen worked at Indian Tree for Kline just before the veteran pro was inducted into the Colorado Golf Hall of Fame himself. There, Heyen went from being a weekend course marshal to teaching recreation lessons to working in the golf shop and starting in the PGA of America Apprentice Program.
Heyen's last stop before going to Hiwan in December of 1980 was a one-year stint under another future Colorado Golf Hall of Famer, Jim Johnson.
Within two years of his arrival at Hiwan, Heyen became a PGA of America member in 1982.
While Heyen has devoted much time to PGA duties in his career, he is well known also for his love of running. In his lifetime, he's done a whopping 14 marathons, including five in New York City and three in Boston. And though he doesn't plan on running any more 26.2-milers — "It takes a lot of time to train properly to run a marathon and the body does slow down" — that doesn't mean he's done with the sport.
In fact, he's co-captain of a running team in which all the participants runs 10 miles on Veteran's Day — anywhere they'd like — to raise funds for PGA REACH, the charitable foundation for the PGA of America.
"I still try to run every day," Heyen said. "It's a good mind relaxer, it keeps you in condition, kind of gets your thoughts going for the day. We get busy throughout the day, so when you run that's the time that you can kind of self-think and get organized."
At age 64, many people are contemplating retirement. But don't count Heyen in that group.
"None whatsoever," he said of giving thought to that notion. "I'm still doing the same thing I did in 1985 when I took over as the head professional. It's not work. I'm around what people enjoy. I get to be around the game of golf. The PGA of America and the game of golf has given me a blessed life."