2-time U.S. Senior Women's Amateur runner-up Sue Wooster edges Colorado Golf Hall of Famer Kim Eaton for title in CGA Women's Senior Match Play
By Gary Baines – 7/22/2021
Sue Wooster was almost 9,000 miles from home and had never played golf in Colorado before. But the Australian made the most of her first tournament in the state.
Competing in the CGA Women's Senior Match Play as a tune-up the week before she tees it up in the U.S. Senior Women's Open, Wooster captured the title Thursday at Collindale Golf Course in Fort Collins. And she denied Colorado Golf Hall of Famer Kim Eaton sole possession of the most CGA women's championships in a career.
But Eaton can take some solace in the fact that she played well on Thursday and lost to one of the world's best senior women's amateur golfers. Wooster has been runner-up in the U.S. Senior Women's Amateur each of the last two years the event has been held — 2018 and '19. And next week, she will be competing in the U.S. Senior Women's Open in Fairfield, Conn.
Winning the CGA Women's Senior Match Play "means a lot," said Wooster, a 59-year-old who resides in Melbourne. "Winning any state championship is a big deal. I haven't played up here before, so it's very special."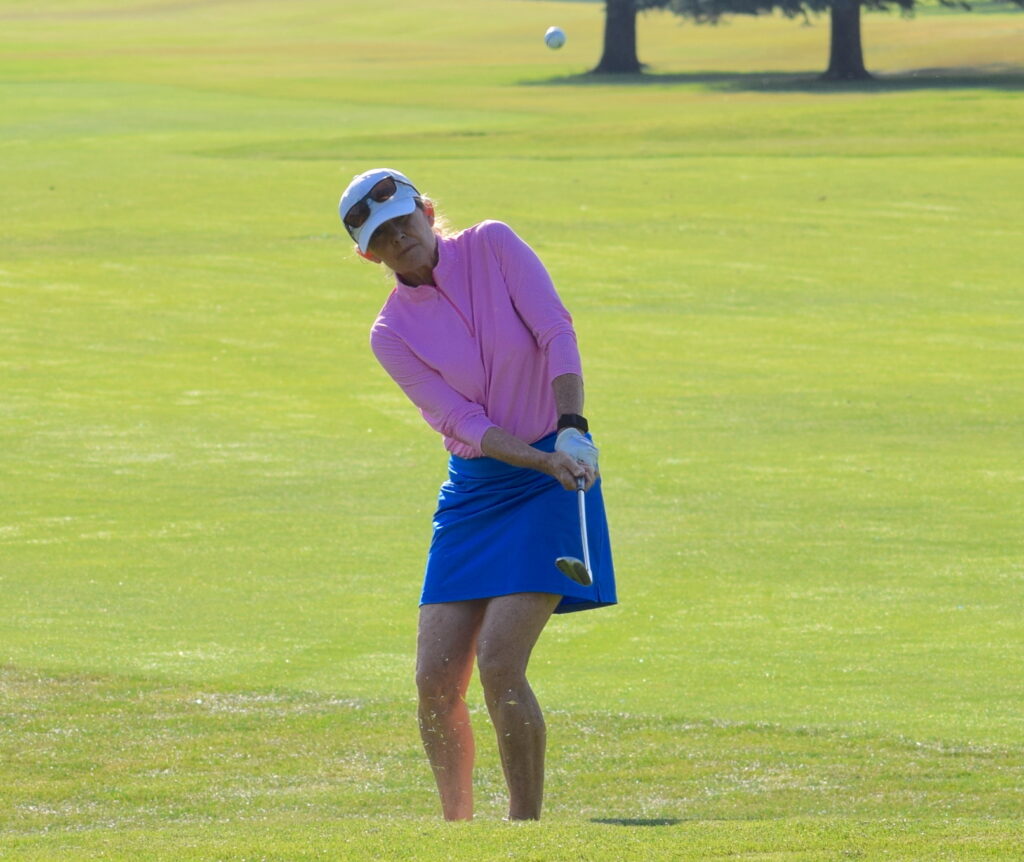 By Wooster's best estimation, she's captured about 25 state/provincial golf titles around the world in her lifetime. But this one took on a bit of extra significance because she's been competing so little the last couple of years due to lockdowns in her native country. In fact, this was her first tournament since April.
"I'm pleased because I haven't been competing (much at all) for nearly two years," she said. "We haven't been playing tournaments in Australia. We've been locked down (due to Covid-19 safety concerns)— and when we're locked down we can't play golf.
"To have that pressure going into the Senior Open next week was really good. I was a lot more nervous than I thought I would be — and should have been. But it was a good opportunity to see how I play with that sort of pressure because there's going to be a lot of pressure playing in the Open next week. So it was a good lead-up, a good week."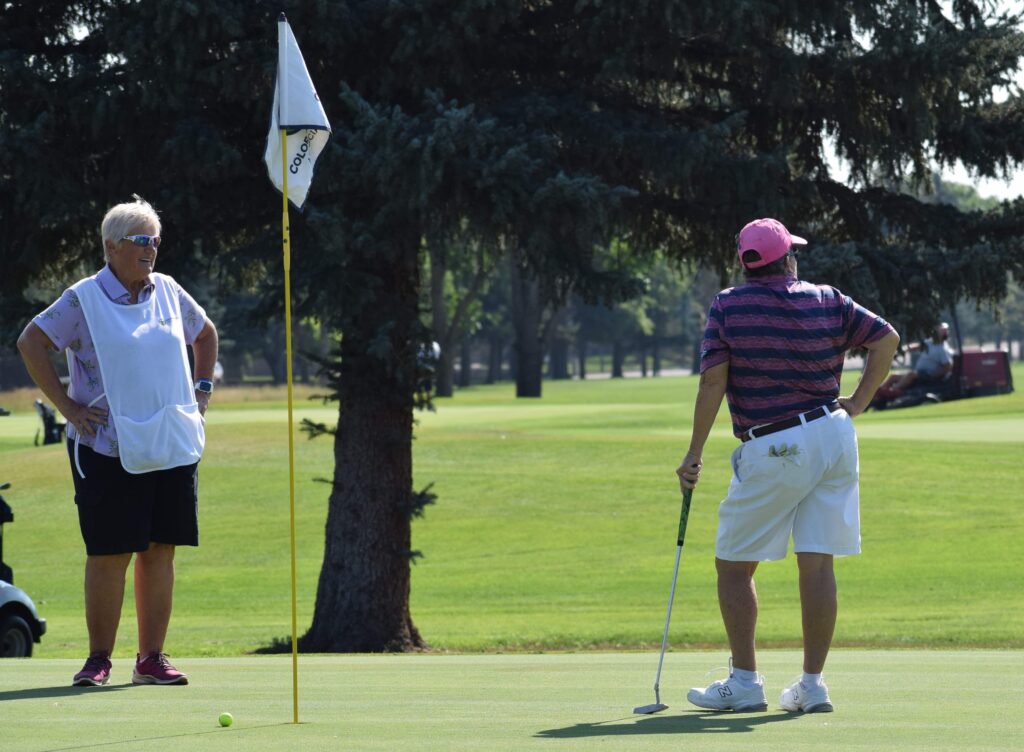 Indeed, Thursday's final was a nip-and-tuck affair. Though Eaton, a four-time winner of the event, never led, the match was either tied or Wooster led 1 up — all the way through. A balky putter for Eaton on the front nine — where she missed three putts of 6 feet or less — proved costly, but she still tied things with a 7-foot birdie on No. 10 and kept things square through 12.
On 13, an iron shot approach that squirted to the right led to a bogey for Eaton, and Wooster took a lead she wouldn't relinquish again. Both players parred in from there, but No. 17 provide a little drama.
On the par-4, Wooster missed the green short, but her ball was easily puttable. However, she left her birdie attempt 10 feet short. She didn't flinch at the pivotal point, sinking the par putt. And Eaton then drained a 5-foot par after being in a fairway bunker.
"I knew that was important," Wooster said of her 17th-hole par save. "You just do your best. If it goes in, it goes in. If it doesn't, it doesn't."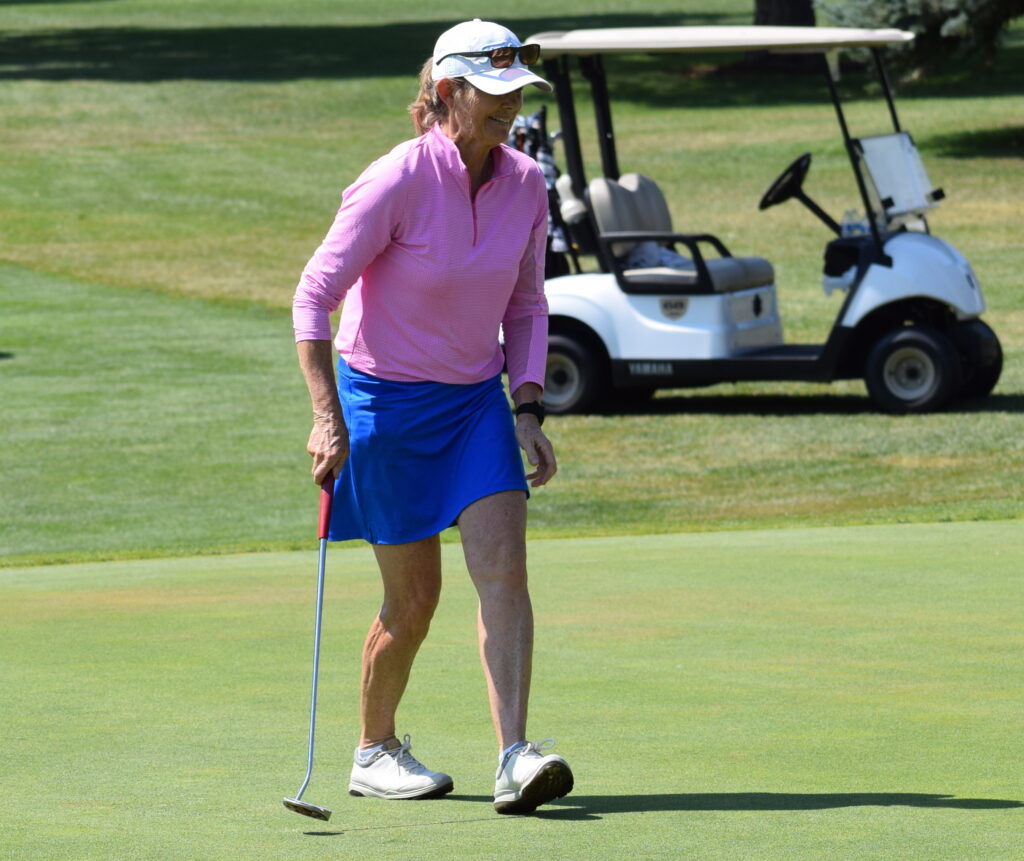 On the par-4 18th, the ever-consistent Wooster put her approach 35 feet short of the pin while Eaton flared hers into a greenside bunker. After Wooster putted 2 feet past the hole, Eaton made her 12-foot par attempt. Then Wooster holed her par putt for the victory.
"The idea of match play is not to give (opponents) openings, and I try not to," Wooster said. "But my swing didn't feel good today. It felt terrible. That was the nerves. When you get nervous, your body doesn't (always) do what your head wants it to do. But you've got to get it around. What saved me today was I missed a few greens, but I got it up and down. Kim hit good shots in and she missed (some) putts."
But for both players, the number of mishit shots were kept to a minimum.
"I did hit the ball well," said Eaton, who will turn 62 in early August. "I missed a couple putts early on that could have made a difference in how the outcome of this match went. But I'm happy I played well. It's not like I played bad. I played good.
"I never like losing, but if I'm going to lose I hope it's because I'm playing well and the other person maybe made one more putt or something than me."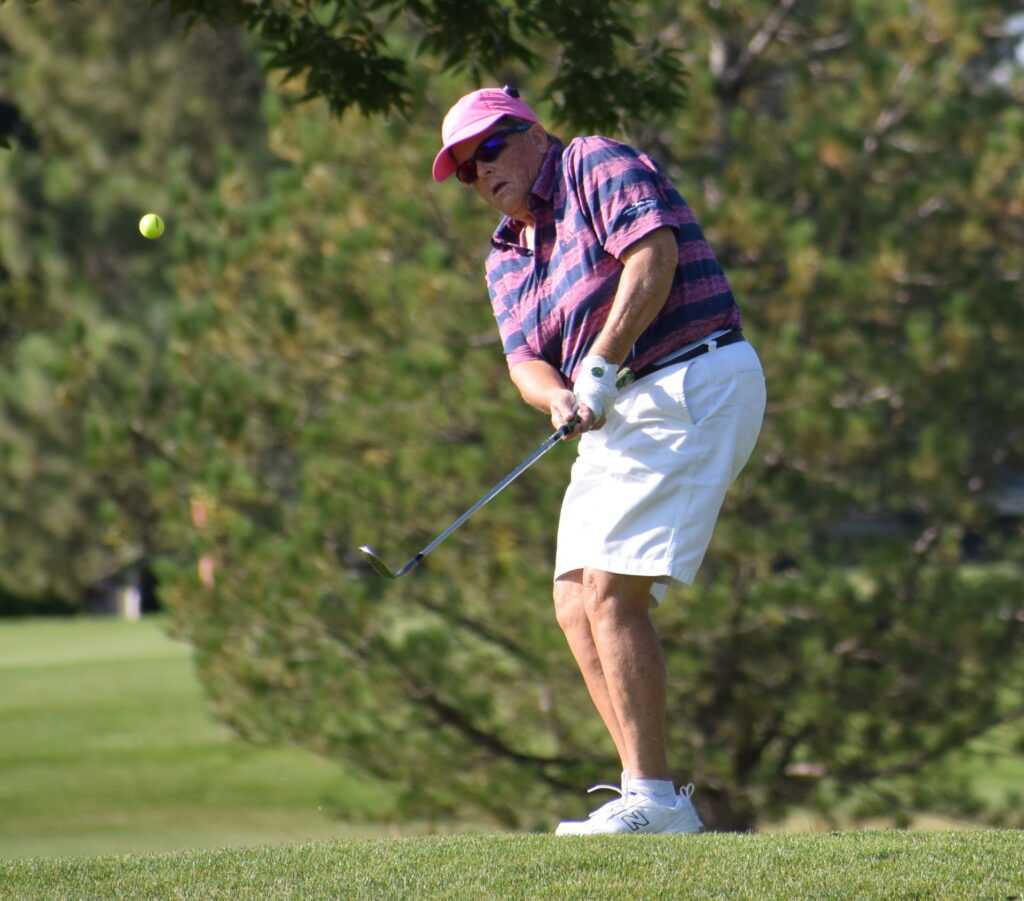 The result leaves Eaton without a CGA championship since 2018. She's knocked on the door plenty since by placing second, including being runner-up in the Women's Senior Match Play and Women's Senior Stroke for two years each.
Eaton and fellow Colorado Golf Hall of Famer Carol Flenniken have each won 25 CGA/CWGA championships, which ties them for most ever. Eaton also has won 19 state championships in Arizona and one in California.
"I guess Kris (Franklin, her teammate) and I will have to win the Brassie now" for No. 26, Eaton said of the tournament set for Aug. 9-10 at River Valley Ranch in Carbondale. If that doesn't work out, there will be another opportunity at the CGA Senior Stroke Play Aug. 16-17 at The Ranch Country Club in Westminster.
Whatever the case, Eaton left Collindale on Thursday somewhat encouraged after taking Wooster to the 18th hole.
"This just made me realize that I can beat her even though she's been runner-up in the (U.S. Senior Women's Am)," Eaton said.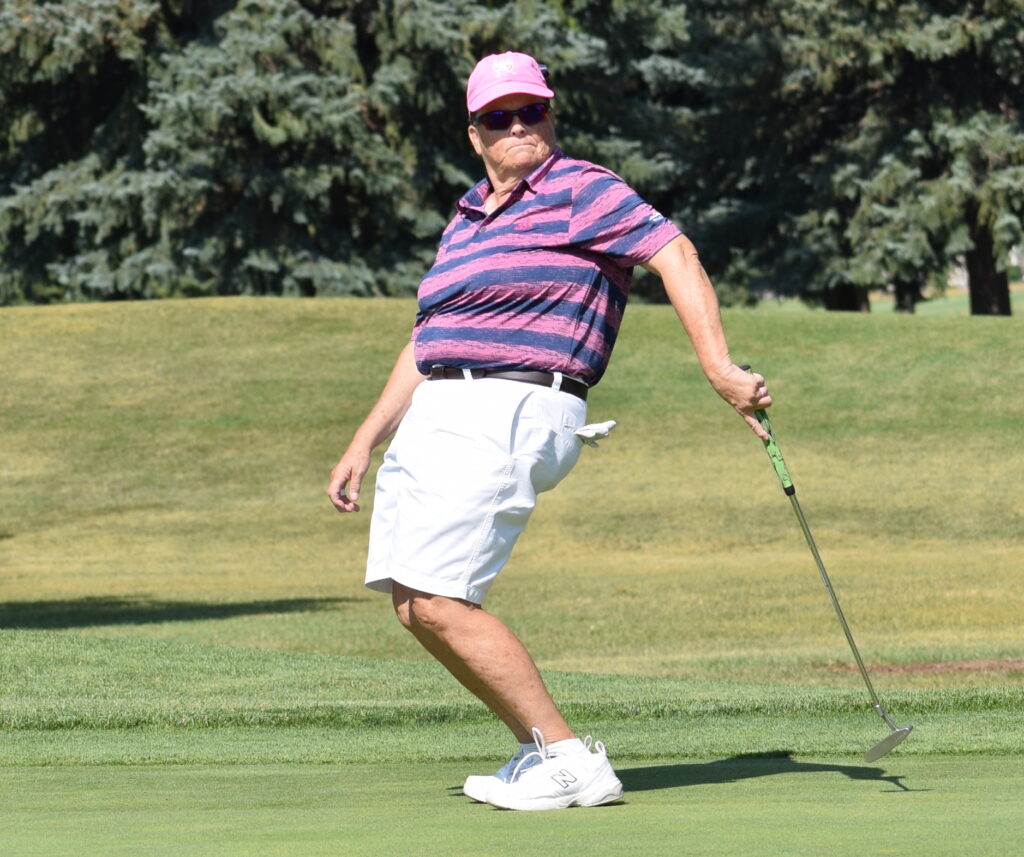 It should be noted that Thursday wasn't the first time Eaton and Wooster have squared off in match play. In 2019 in the round of 64 at the U.S. Senior Women's Amateur in Iowa, Wooster also defeated Eaton. That time it was 4 and 3.
Both Wooster and Eaton finished at 1-over-par 72 on Thursday.
In the CGA Women's Net Match Play that was held concurrently with the Women's Senior Match Play, the winners on Thursday were Mackenzie Fontana of Cherokee Ridge Golf Course (first flight) and Paige Rodriguez of Coal Creek Golf Course (second flight).

CGA Women's Senior Match Play Championship & Women's Net Match Play
At Collindale GC in Fort Collins
SENIOR CHAMPIONSHIP MATCH
Sue Wooster, Melbourne, Australia, def. Colorado Golf Hall of Famer Kim Eaton, 1 up
FIRST FLIGHT FINAL
Mackenzie Fontana, Cherokee Ridge GC, def. Margaret Stanley-Gonzales, Antler Creek GC, 2 and 1
SECOND FLIGHT FINAL
Paige Rodriguez, Coal Creek GC, def. Miok Billinger, Collindale GC, 8 and 6
For all the results from the Women's Senior Match Play and the Net Match Play, CLICK HERE.