2012 U.S. Am at Cherry Hills and 2020 TPC Colorado Championship produce top 4 finishers at Masters; competitors at U.S. Am 9 years ago have now won 6 majors
By Gary Baines – 4/11/2021
What if they held the 2021 Masters and a combination of the 2012 U.S. Amateur at Cherry Hills and the 2020 TPC Colorado Championship at Heron Lakes broke out?
That situation basically played out as the final leaderboard took shape on Sunday at Augusta National Golf Club.
The winner of the green jacket, Hideki Matsuyama, the first Japanese male to capture an open-age major championship, was one of the favorites going into the 2012 U.S. Am that Cherry Hills Country Club hosted. After all, he had finished low amateur at the 2011 Masters and was the No. 2-ranked amateur in the world at the time.
Surprisingly, Matsuyama failed to advance to match play, missing a playoff by two after rounds of 73 at Cherry Hills and 72 at CommonGround Golf Course in Aurora.
Three years later, as a pro, Matsuyama would return to Cherry Hills to finish 20th at the PGA Tour's BMW Championship.
Matsuyama's victory on Sunday at the Masters made it 55 PGA Tour wins for players who competed in the 2012 U.S. Am, including an eye-opening six just since mid-February. Among those 55 Tour victories are six major championships — three by Jordan Spieth, one by Justin Thomas, one by Bryson DeChambeau and one by Matsuyama.
Meanwhile, two fellow 2012 U.S. Amateur alums finished third on Sunday (Spieth and Xander Schauffele). And, improbably, the winner of the Korn Ferry Tour's 2020 TPC Colorado Championship at Heron Lakes, Will Zalatoris, ended up second at Augusta National, a stroke behind Matsuyama.
Zalatoris, who was ranked No. 541 in the world in February of 2020, has now placed sixth at the U.S. Open and second at the Masters in the last seven months. Oh, and by the way, competing in the Masters for the first time, he shot four consecutive under-par rounds (70-68-71-70) for a 9-under-par total.
It may be hard to believe, but the TPC Colorado Championship marked Zalatoris' first professional victory — and his first win period in almost three years, since September 2017. He starred on the men's team at Wake Forest at roughly the same time Coloradan Jennifer Kupcho was the top women's player there. 
Asked at the time by ColoradoGolf.org what she had to say about Zalatoris, Kupcho noted in a text message, "Will has always had the greatest work ethic and his game is unbelievable. I've never seen someone strike the ball so well. He's also a great competitor."
Ironically, both Kupcho and Zalatoris won their first pro events in Colorado. And if Zalatoris would have prevailed on Sunday, both would have posted their biggest victories at Augusta National as Kupcho won the inaugural Augusta National Women's Amateur there in 2019.
"It was an absolute dream," Zalatoris said on Sunday. "To be in that situation, I've been dreaming about it for 20 years. I thought I did a really good job this week of just enjoying the moment, but not letting it get to me. . … So it was an absolute treat, and obviously to come up one short and be disappointed is motivating but obviously very exciting."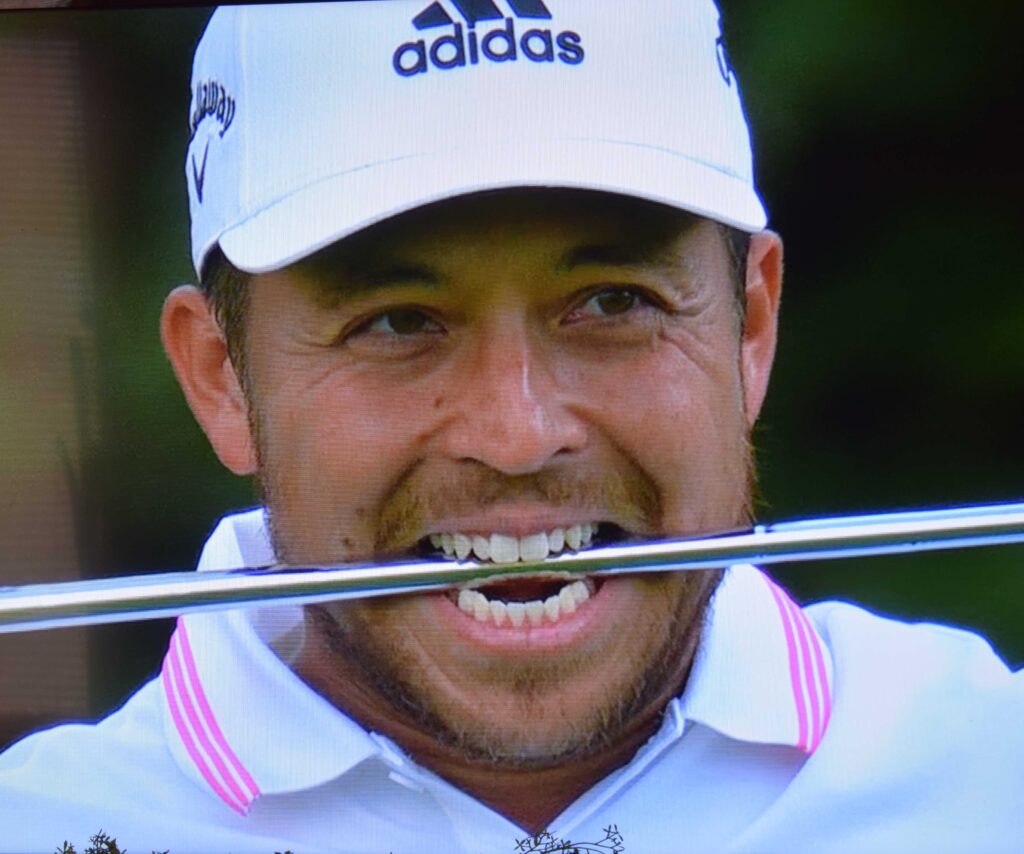 Nine years ago at the U.S. Am, Schauffele, like Matsuyama, failed to advance to match play. He struggled to an 80 at Cherry Hills, then rebounded with a 69 at CommonGround, missing the playoff for the final match play berths by six.
Meanwhile, Spieth was ousted in the match play round of 64 by Thomas Pieters at the U.S. Am at Cherry Hills. But at the club three years later, he tied for eighth place in the BMW Championship.
On Sunday, Matsuyama never relinquished the outright lead, but Zalatoris twice crept within one — after making birdies on the first two holes, and when Matsuyama bogeyed the final hole.
Schauffele moved within two of Matsuyama with four straight birdies in the middle of the back nine. But a triple bogey on the par-3 16th, where his tee shot trickled into the water, cost him a shot at the title. He and Spieth finished at 7-under 281, three back of Matsuyama.
Meanwhile, Denver-area resident Martin Laird tied for 38th place in his fourth Masters appearance. It's his second-best showing at Augusta National, having placed 20th as a Masters rookie in 2011.
Laird closed with a 2-over-par 74 on Sunday, making three birdies and five bogeys. He bogeyed the 18th hole all four days.
For all the scores from Augusta National, CLICK HERE.