Harry Rudolph repeats as CoBank Colorado Senior Open champ; Denver's Jon Lindstrom places fourth as Lakewood CC golfers go 1-2 in amateur competition; Bill Loeffler, John Ogden, Helen Richardson receive honors
By Gary Baines – 8/27/2021
***Scores for the CoBank Colorado Senior Open***
After the awards ceremony for the CoBank Colorado Senior Open on Friday afternoon, a tournament official gave Harry Rudolph a heads-up regarding where his championship trophy was.
But for his part, Rudolph didn't seem in the least concerned. And why should he be? He's owned one for the last year.
On the other hand, you can never have too many.
On Friday, the 51-year-old from La Jolla, Calif., became the first back-to-back winner of the Colorado Senior Open — and just the second player to capture the title twice, joining Greg Bruckner (2012 and '15). Rudolph also can say he's won the CSO both times he's played it.
All in all, it's a pretty heady accomplishment, especially considering he arrived in Colorado about 48 hours before tapping in at the final hole of the 54-hole tournament. Rudolph spent the night before his first-round 68 in the Flint, Mich., airport — after trying to qualify for a PGA Tour Champions event and then having his departing flight canceled — getting perhaps an hour of sleep. After flying from Flint to Chicago to Denver on Wednesday morning, he arrived at Green Valley Ranch Golf Club about an hour before his tee time.
But that didn't keep him from shooting 68-67-67, finishing at 14-under-par 202 and winning the CSO by four strokes.
"It's satisfying in the fact that I was able to show up and do my work — if you will — and perform my job as you need to regardless of the circumstances," Rudolph said. "It's like anyone else who feels like crap and wakes up in the morning when they're sick and goes to work. You just have to push through it and do the best you can. That part is what I'm proud of — that I pushed through it and didn't let it be an excuse and I was able to come out on top."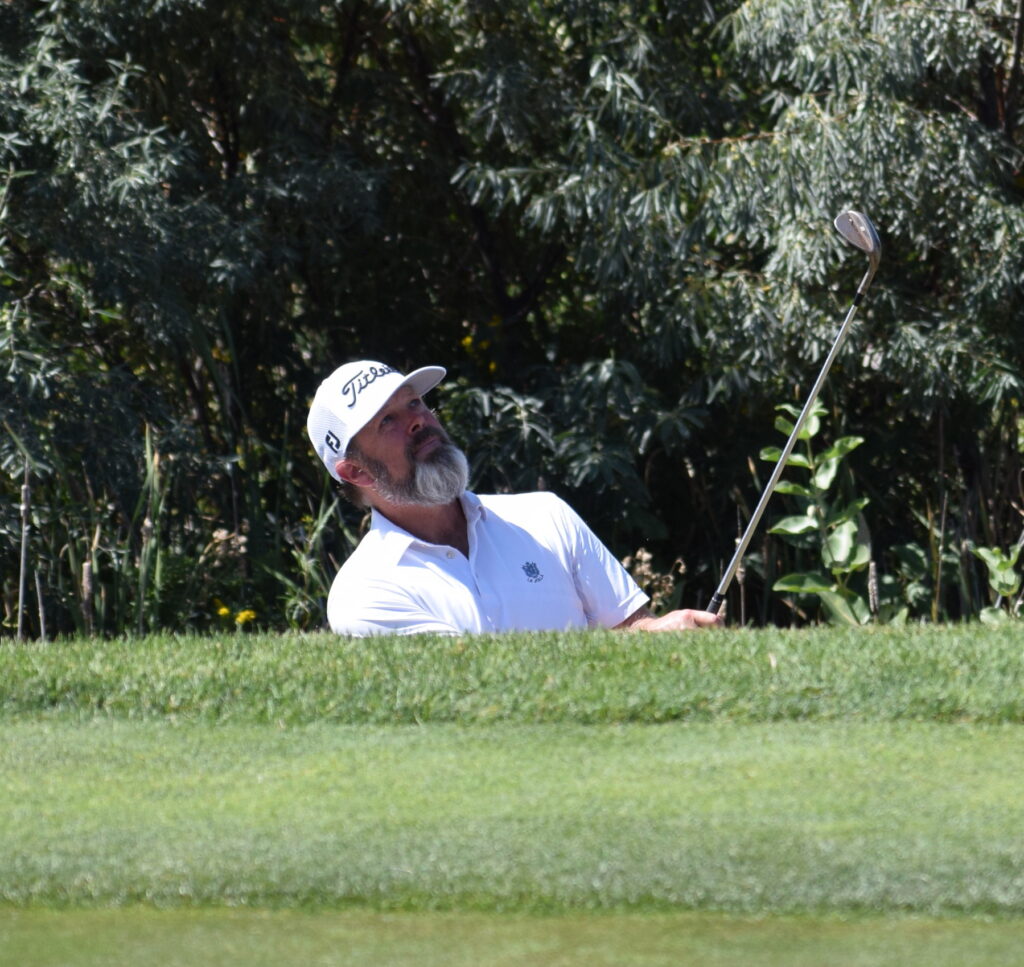 In fact, Rudolph not only became the first back-to-back CSO winner, but he very nearly set the tournament scoring record in the process. He made a 20-foot birdie on the 17th hole Friday to get to 15 under par. With a birdie on the par-5 18th, he'd eclipse the record of 15 under set by R.W. Eaks in 2011. With a par, he'd match the record total. With a big lead, he played the hole conservatively, and his 7-iron approach ended up in the front bunker. He blasted to 7 feet and missed his par attempt, which left him one shy of Eaks' record total.
"In my head going out today, I targeted that number (15 under overall) as something I was trying to shoot for," Rudolph said. "That's kind of what I was going after. It worked to kind of have that as my mindset — except I screwed it up on the last hole."
Nevertheless, he ended up with the trophy at the end of the day — and the $12,500 that goes with it. No doubt it will be the subject of a little banter between himself and his buddy Phil Mickelson, with whom he plays a fair amount of casual golf in the San Diego area.
"I haven't checked any text messages," Rudolph said on Friday afternoon. "Last time I won, he definitely hit me up. We'll be in touch."
Rudolph, a onetime junior and college standout, hopes to one day regularly be in fields with Mickelson and other senior standouts on PGA Tour Champions. But for now, winning the Colorado Senior Open twice is a pretty nice accomplishment.
"This is a new career for me — if you will — from 50 and over," he said. "They're the two biggest wins that I have in the senior division. So at this stage in my career, these are the two biggest wins that I have. That's just the reality of it.
"Obviously, this confirms the victory from last year wasn't a fluke. I feel like I'm playing better this year and I shot lower than I did last year (by six strokes). It validates the hard work I've been putting in. It showed up in the scores. The only thing you can measure in golf are your scores and your finishes. To shoot six shots better than last year is a big improvement."
In his three rounds at GVR, Rudolph finished with 20 birdies and six bogeys.
And on Friday, after going into the final round with a one-stroke lead, he birdied the first three holes and shot a 5-under 31 on the front nine. That gave him a nice cushion that he wouldn't relinquish.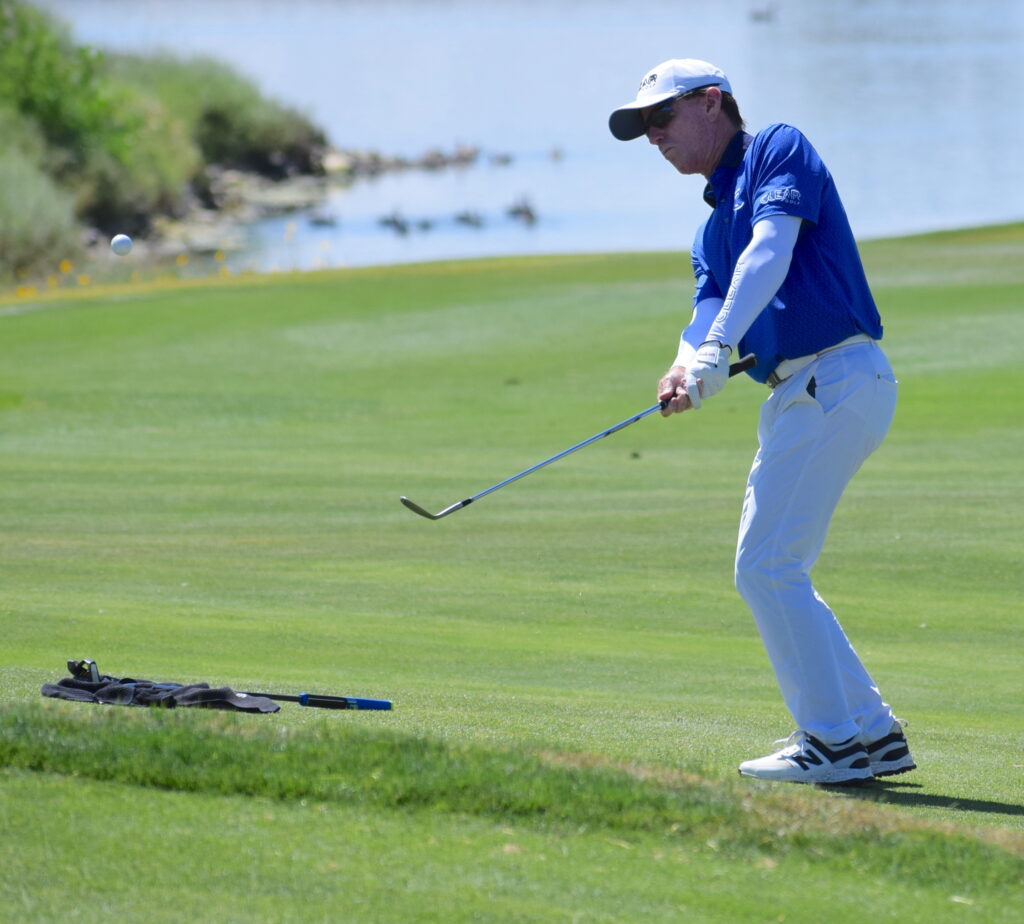 "Harry birdied the first three holes and we were behind the 8-ball," noted Skip Kendall, a veteran of 424 PGA Tour events who tied for second place with Jerry Smith of Scottsdale, Ariz.
Smith closed with a 69 — despite a three-putt bogey on his final hole, his only blemish of the day — while Kendall posted a bogey-free 70. It was Kendall's second runner-up finish in the Colorado Senior Open, having also tied for second in 2018.
"I think Jerry could probably say the same thing: We just never really got it going," Kendall said. "We had our opportunities the middle of the back nine, but couldn't capitalize. We could have made it a little closer."
The only minor chink in the armor Rudolph showed on Friday was on the par-4 10th, where his tee shot left some mud on his ball and he pulled his approach into the penalty area. But he sank a 15-foot putt for bogey, then made birdie from the same range on the next hole.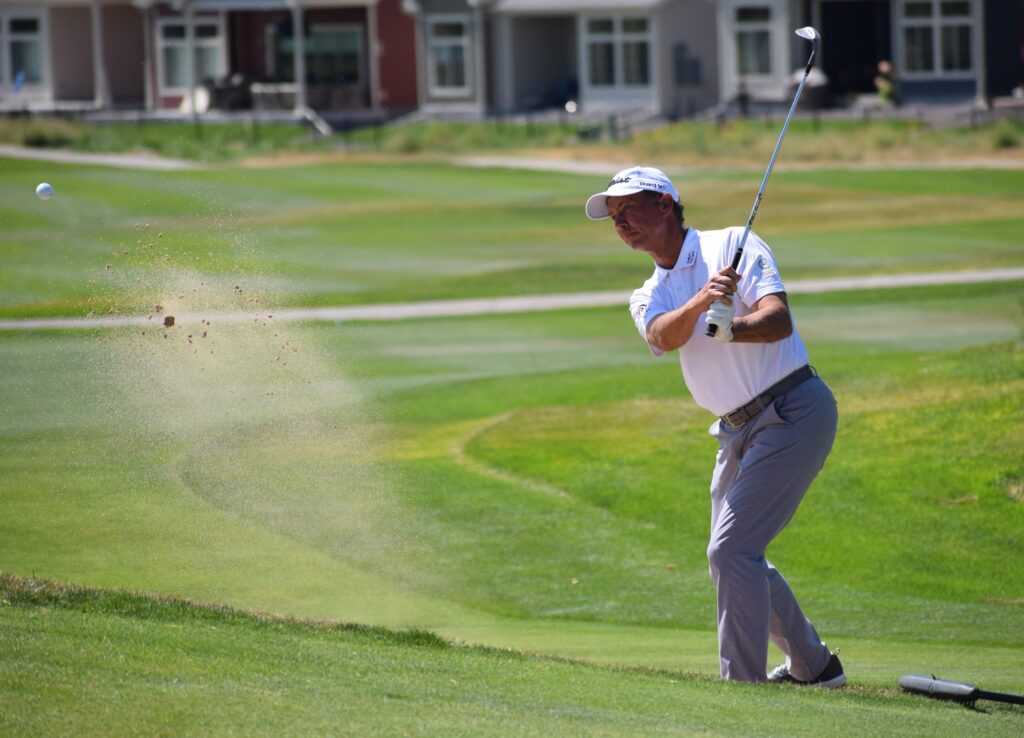 "Obviously it's a big deal to get off to a start like I had," Rudolph said. "Pushing out at 5 under (for the front nine), I was keeping the pressure on the guys to come get me at that point.
"They probably thought they had a chance to creep back to maybe two strokes (early on the back nine), so to make the putt on 10 and then the birdie on 11 was a big deal — to keep just enough distance where they had to still come get me."
But no one came close to catching Rudolph down the stretch as he picked up his second CSO victory to go with his low-amateur honors in the Colorado Open 30 years ago this summer.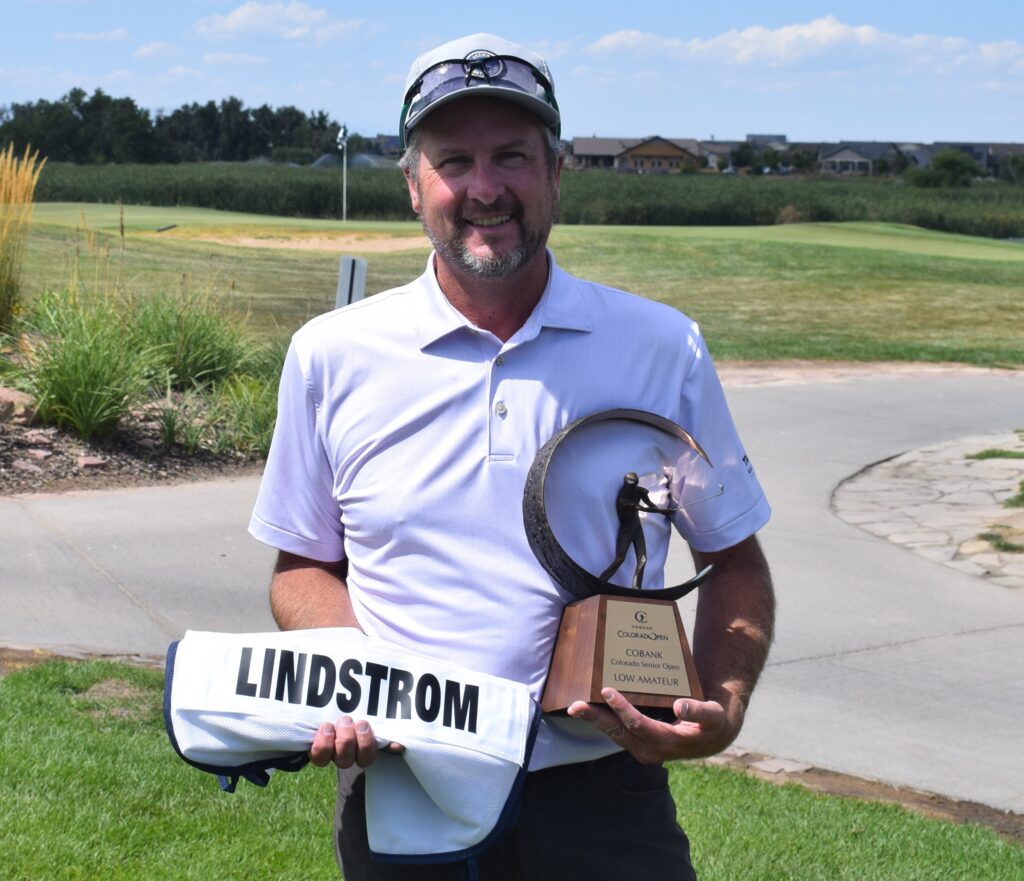 Jon Lindstrom Keeps Streaks Intact: Jon Lindstrom hasn't won the CoBank Colorado Senior Open in his first three appearances, but he's certainly made a habit of being near the top of the leaderboard.
The soon-to-be-54-year-old amateur from Denver finished fourth overall on Friday, marking his third top-six showing in his three CSO starts. Oh, and by the way, he's captured low-amateur honors in all of those appearances.
"I'll take it; it's great," the three-time CGA Mid-Amateur champion said. "I think I always have a chance at low am, but to keep finishing top five or six is kind of a nice bonus. I feel like if I can hit the ball as well as I did here and maybe putt a little better, I have a chance to compete in this thing for the overall win, which would be fun."
This year's fourth-placing showing comes a year after Lindstrom finished second overall — in a playoff — falling just short of becoming the first amateur to claim the overall CSO title since John Olive in 1999. In 2018, in his Senior Open debut, Lindstrom tied for sixth place overall.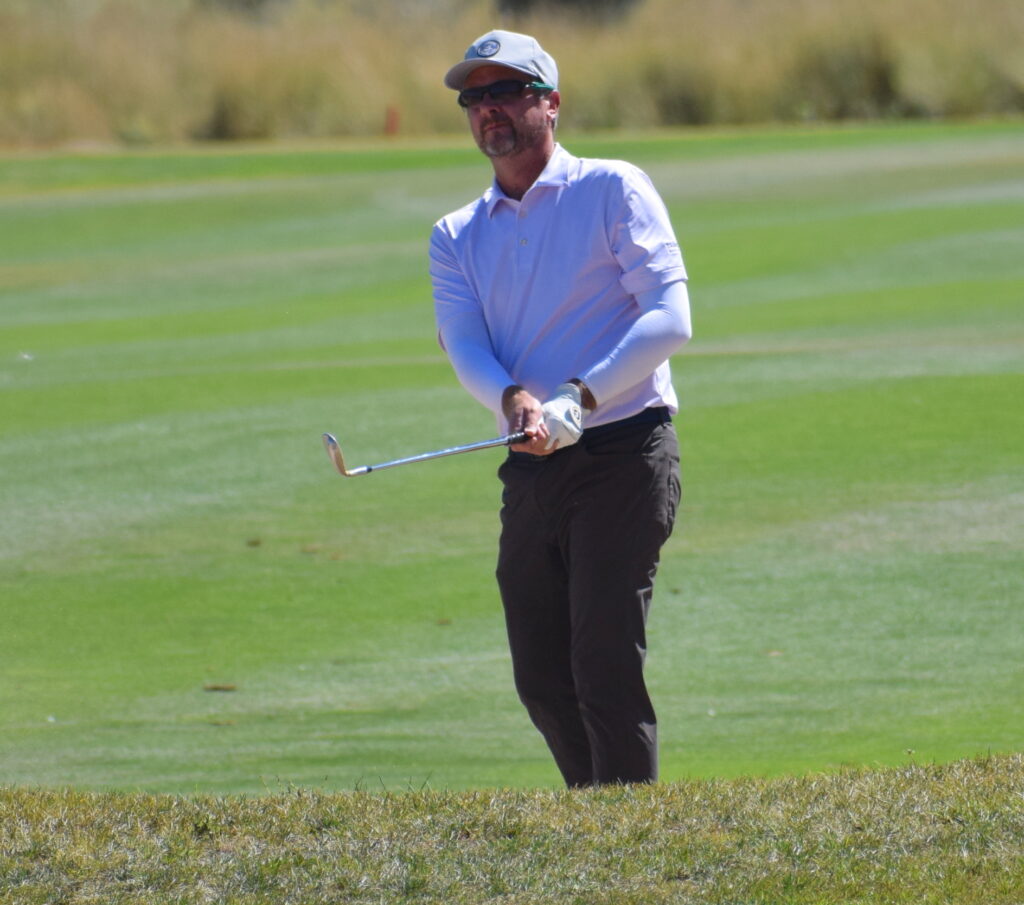 This week, Lindstrom made just one bogey in the final 36 holes — a three-putt on No. 17 on Friday — and shot 72-68-69 for a 7-under-par 209 total. He finished seven strokes behind overall champ Harry Rudolph, his playing partner the first two days. On the par-3 eighth hole, Lindstrom came close to holes-in-one each of the last two rounds, with his ball finishing 4 inches from the cup on Thursday and 2 feet away on Friday.
In the low-amateur competition, the top two finishers were both members of Lakewood Country Club. In fact, Lindstrom and Richard Bradsby of Golden teamed up for CGA Four-Ball titles in both 2017 and '18.
At the CSO, not only did they go 1-2 among the amateurs, but both placed in the top 10 overall, with Lindstrom placing fourth and Bradsby tying for seventh at 4-under 212.
"I hope the club is proud of what we do out in the tournament world," Bradsby said. "I think they are. Jon is such a class player. It's gratifying to be close (to him) in any event. He's hard to catch."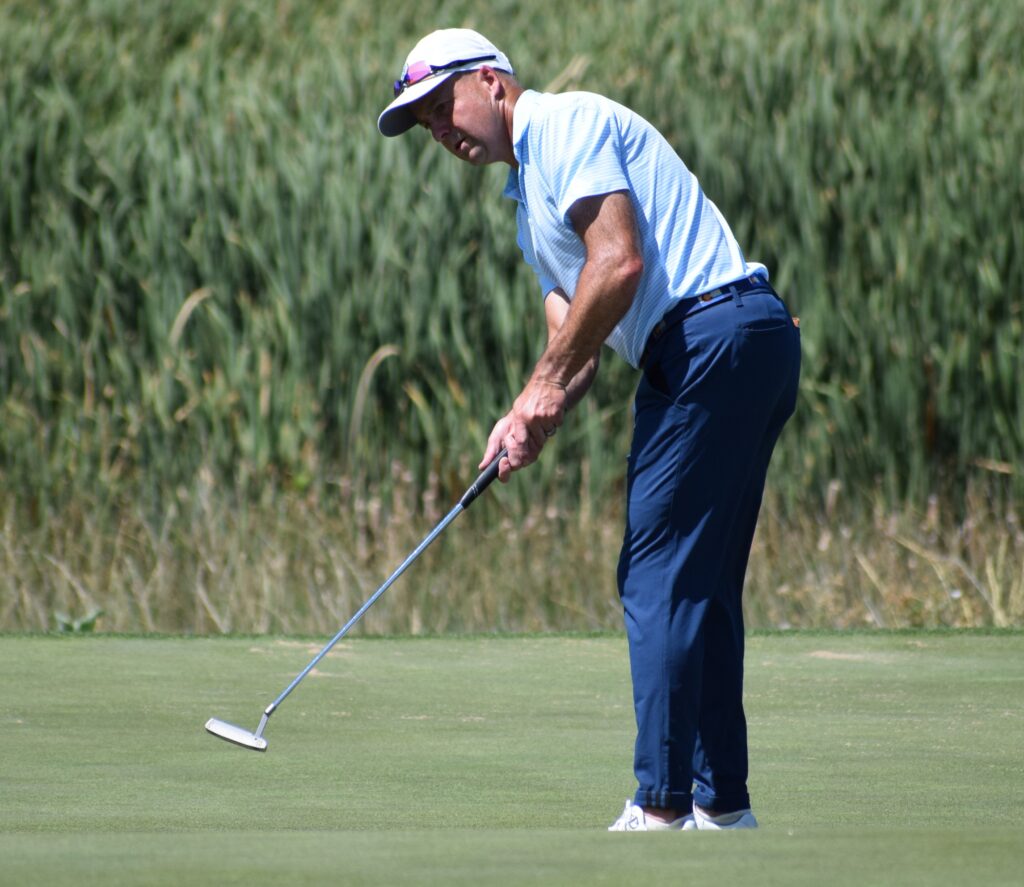 Bradsby, the 2019 CGA Western Chapter Championship winner, called his performance this week, "one of the best tournaments I've played for sure."
Bradsby went 69-72-71 at GVR.
"Richard is playing great," said Lindstrom, who qualified for this summer's U.S. Senior Open. "He beat me out for the Lakewood senior club championship by a shot. I was aware of that today. I wanted to make sure there was some redemption.
"The last couple of years the low am wasn't really that close. So that was definitely a motivator this time."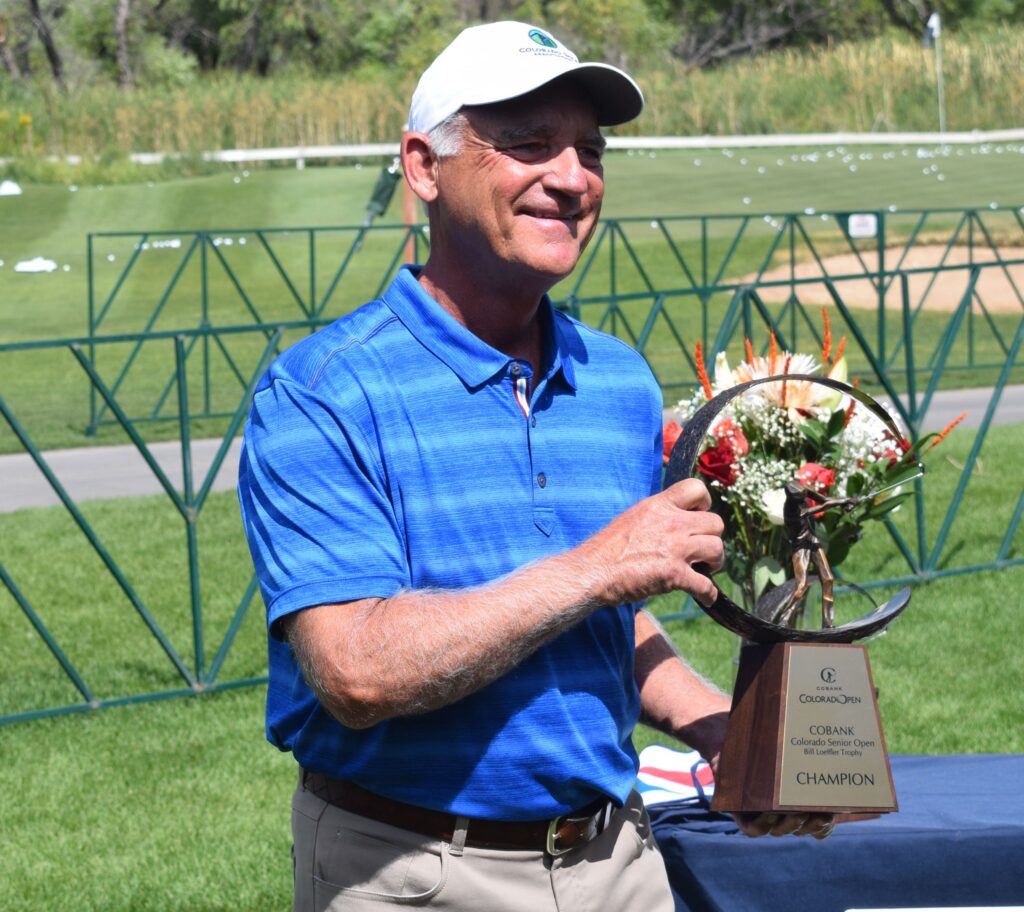 Awards/Honors Galore: There was no lack of post-tournament honors given out on Friday at the Colorado Senior Open — and we're not even talking about anything related to the outcome of the championship itself.
Here's the rundown:
— Colorado Golf Hall of Famer Bill Loeffler, winner of three Colorado Opens and one Colorado Senior Open, had the CSO trophy named in his honor. Loeffler said he played in his first Colorado Open roughly 50 years ago.
— John Ogden, the well-respected PGA head professional who departed his position at Cherry Hills Country Club in 2020 after 13 years to take a similar post at Jack Nicklaus' Muirfield Village in Ohio, was given the Robert M. Kirchner Award. It's presented to individuals "for having contributed greatly to amateur golf, professional golf and/or tournament golf in the state of Colorado."
— And longtime Denver Post staff photographer Helen Richardson was presented the Ralph Moore Golf Journalism Award. Appropriately, Moore, a Colorado Golf Hall of Famer spent most of his career at the Denver Post, where he covered golf at all levels.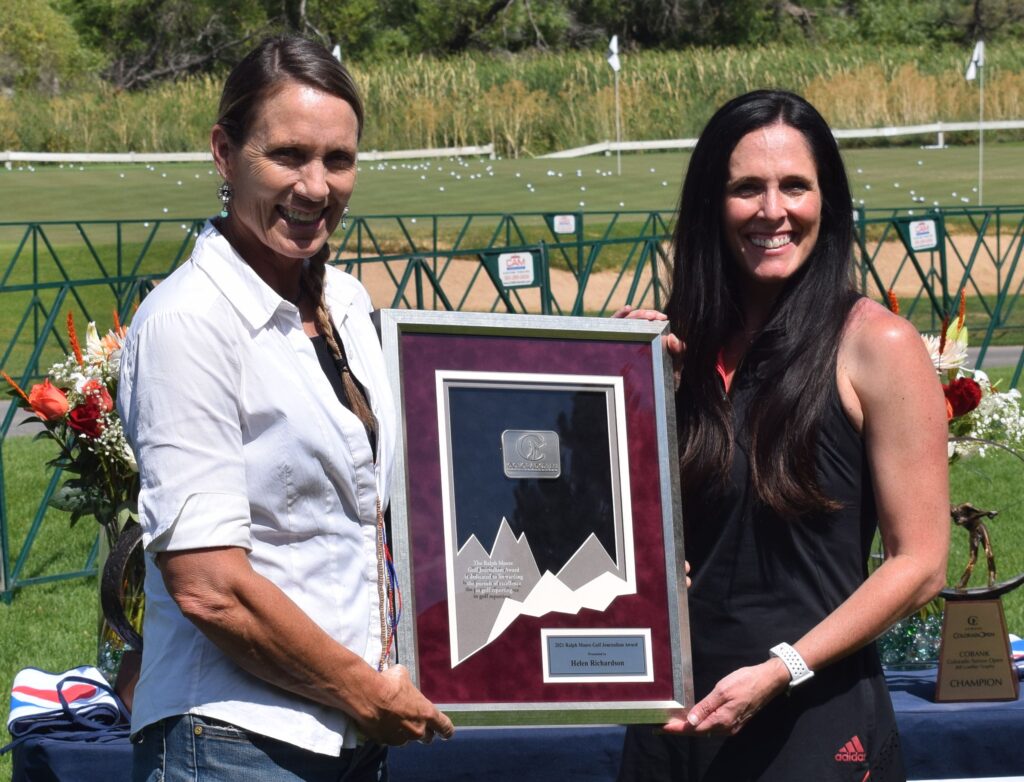 Having the Colorado Senior Open trophy named for him seems fitting for Loeffler given that the player who adorns the trophies for the Colorado Open championships was long ago modeled after Loeffler himself.
"Molly (Greenblatt, chairperson of the Colorado Open Golf Foundation) called and said they wanted to name the trophy after me and I was just flabbergasted," Loeffler said. "I did think, 'Usually you've got to be dead to get this stuff.' It was hilarious.
"But it's great — and so cool. I appreciate it very much. They didn't have to do anything. But their foundation thinks outside the box and they do a great job."
Loeffler was a longtime regular playing in the Colorado Open championships — and many other events — but hasn't competed in recent years due to back and neck issues. He won the Colorado Open in 1991, '93 and 2004, and the Colorado Senior Open in 2009.
On Friday, Loeffler presented the CSO champions trophy to Harry Rudolph. Coincidentally, Rudolph was the low amateur in the 1991 Colorado Open that Loeffler won.
As for Ogden, he played in the Colorado Senior Open this week, but mainly traveled to the event because he was honored to receive the award named for Kirchner, a Colorado Golf Hall of Famer and longtime Cherry Hills member who passed away in 2019.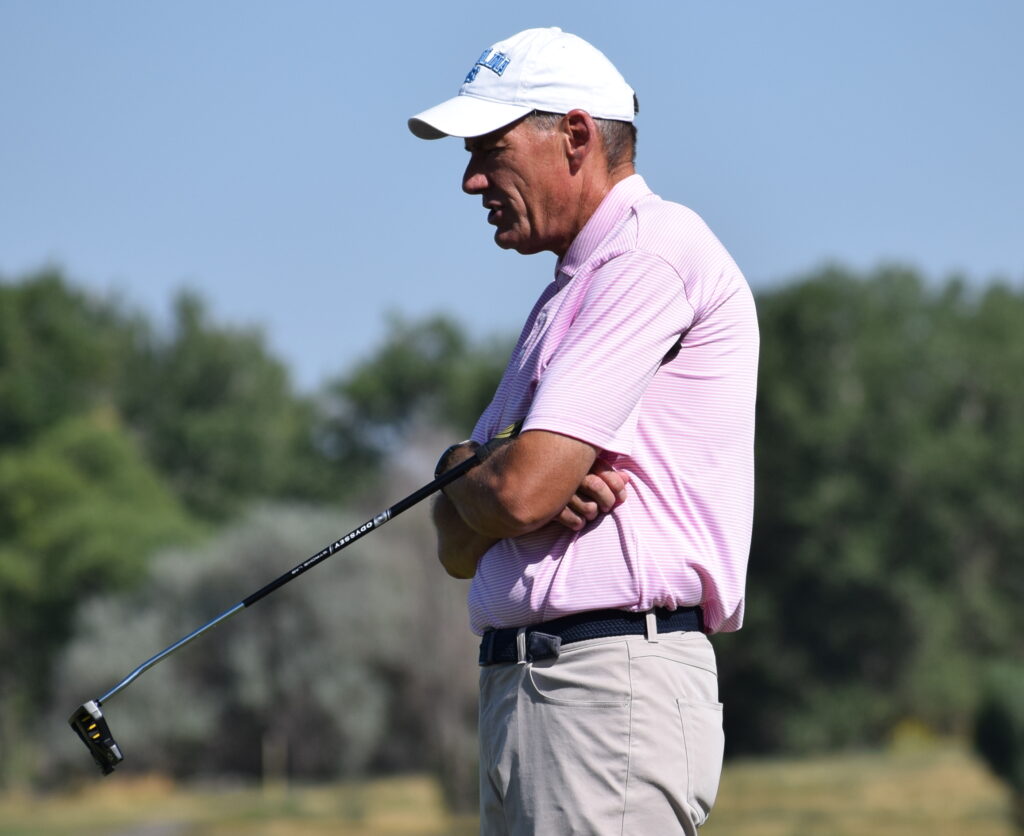 "I knew Mr. Kirchner real well in his later years at Cherry Hills and he was so great to me," Ogden said in a phone interview. "I know what he meant to golf in Colorado — not just golf at Cherry Hills, but golf in Colorado. With the Colorado Open (which Kirchner founded) and him bringing the U.S. Open in '78 to (Cherry Hills), to have my name on an award that his name on it is very humbling because I did think the world of him."
In addition, Ogden thinks very highly of the Colorado Open championships.
"This golf community should be so proud of those Colorado Opens — the women's, the men's and the seniors," he said. "There's not a state in this country that can touch those championships. And I've always wanted to be supportive. It's a first-rate (set of) tournaments. They do such a great job."

Notable: Three Coloradans placed in the top 10 overall at the CSO. Besides Lindstrom (fourth) and Bradsby (seventh), 2013 champion Doug Rohrbaugh, a PGA pro from Carbondale, tied for 10th at 213 (74-70-69). … Kevin Dillen of Paris, Texas won the super-senior division of the Colorado Senior Open — for players 60 and older — by finishing at 4-under-par 212 (69-73-70). The victory was worth an extra $1,000 to Dillen, who placed seventh in the overall competition, earning $1,820. Three-time PGA Tour winner Gary Hallberg of Niwot and Bill Breen of Nashville, Tenn., tied for second among the super-seniors at 214. … With his victory on Friday, Rudolph earned an exemption into next summer's Colorado Open, which features a $100,000 first prize.