Coloradans Micah Rudosky and Doug Rohrbaugh qualify for 2022 Senior PGA Championship; Rudosky posts second straight top-20 finish at national Senior PGA Professional Championship
By Gary Baines – 10/24/2021
Two Colorado PGA members will happily be spending part of next spring on the southern shoreline of Lake Michigan.
Thanks to their performances this week in the national Senior PGA Professional Championship in Port St. Lucie, Fla., Micah Rudosky of Cortez and Doug Rohrbaugh of Carbondale on Sunday qualified for the 2022 KitchenAid Senior PGA Championship, set for May 26-29 in Benton Harbor Mich.
The top 35 finishers on Sunday — out of an original field of 264 — earned berths in the Senior PGA Championship, one of the majors on PGA Tour Champions. It will be the second straight Senior PGA for Rudosky and the fourth overall for Rohrbaugh, who previously competed in the event in 2014, '15 and '18.
A year after finishing 11th in the national Senior PGA Professional Championship, Rudosky tied for 16th on Sunday in Florida. Winner of both the Colorado PGA Professional Championship and the Colorado Senior PGA Professional Championship in 2021, Rudosky went 76-67-67-73 for a 4-under-par 283 total. That left the head professional at Conquistador Golf Course nine strokes behind winner Paul Claxton of Claxton, Ga.
For the week, Rudosky made 15 birdies, nine bogeys and one double bogey.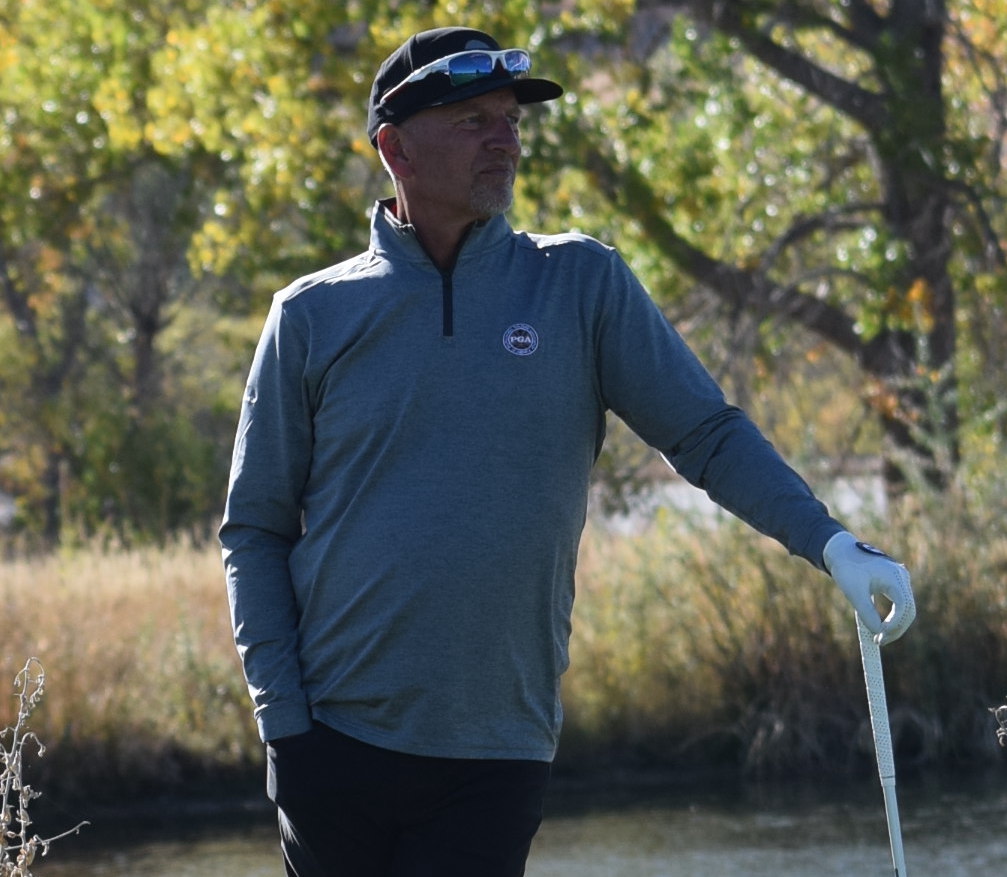 Rohrbaugh, a three-time winner of the Colorado PGA Professional Championship, avoided a playoff — one that determined the final two Senior PGA Championship qualifiers — by one stroke. A 1-under 71 on Sunday put him at 2-under 285 overall and in 29th place.
Rohrbaugh, a PGA instructor at Snowmass Club, played his final nine holes in 3 under on Sunday to qualify for the Senior PGA. Over the four rounds, the 59-year-old recorded 16 birdies, 10 bogeys and two double bogeys.
Here are the scores for all the Coloradans who competed in Port St. Lucie:
16. Micah Rudosky, Cortez 76-67-67-73–283
29. Doug Rohrbaugh, Carbondale 70-74-70-71–285
Missed 54-Hole Cut
88. Sherry Andonian-Smith, Centennial 71-75-74–220
Missed 36-Hole Cut
Ron Vlosich, Lakewood 76-72—148
Chris Johnson, Castle Rock 73-76–149
Kirk Rider, Denver 75-76–151
Peter Mogg, Basalt 75-77–152
Barry Milstead, Castle Rock 75-81—156
Patrick Reidy, Littleton 80-79–159
For all the scores, CLICK HERE.