TPC Colorado Championship at Heron Lakes named Korn Ferry Tour Tournament of the Year; event volunteer Mark Fidrych also honored
By Gary Baines – 12/10/2021
The TPC Colorado Championship at Heron Lakes is still a toddler as far as Korn Ferry Tour tournaments go — it's been conducted just three times — but the Berthoud-based event is off to quite an auspicious start to its life.
In its first three years, the TPC Colorado Championship has twice been named one of a select group of year-end honorees by the KFT.
It happened again this week as the Colorado stop was presented the Tournament of the Year Award from the KFT at the PGA Tour's annual Tournament Meetings, where season-ending honors were announced.
The honor comes two years after the TPC Colorado Championship was named the 2019 "Best Product" by the Korn Ferry circuit in the tournament's inaugural season. And, by the way, there were no such KFT awards presented in 2020, so the Colorado tour stop has earned Korn Ferry accolades twice in the two years honors have been given out since the tournament debuted in 2019.
"We are thrilled to name the TPC Colorado Championship at Heron Lakes our 2021 Tournament of the Year," Korn Ferry Tour president Alex Baldwin said. "It is truly incredible how quickly (tournament director) Drew Blass and his team made this a marquee event on our schedule, in addition to putting on the tournament rated highest all around by our membership. We look forward to the bright future this event has with our tour."
The 2021 tournament, won by veteran Tag Ridings in a playoff that lasted two holes, drew 25,000 fans for the week, according to the tournament's Twitter site, and almost 700 volunteers worked this year's event. In addition, PGA Tour Live was streamed on the final two rounds at TPC Colorado this past summer. And the tournament featured the highest-rated player dining and hospitality experience on the KFT.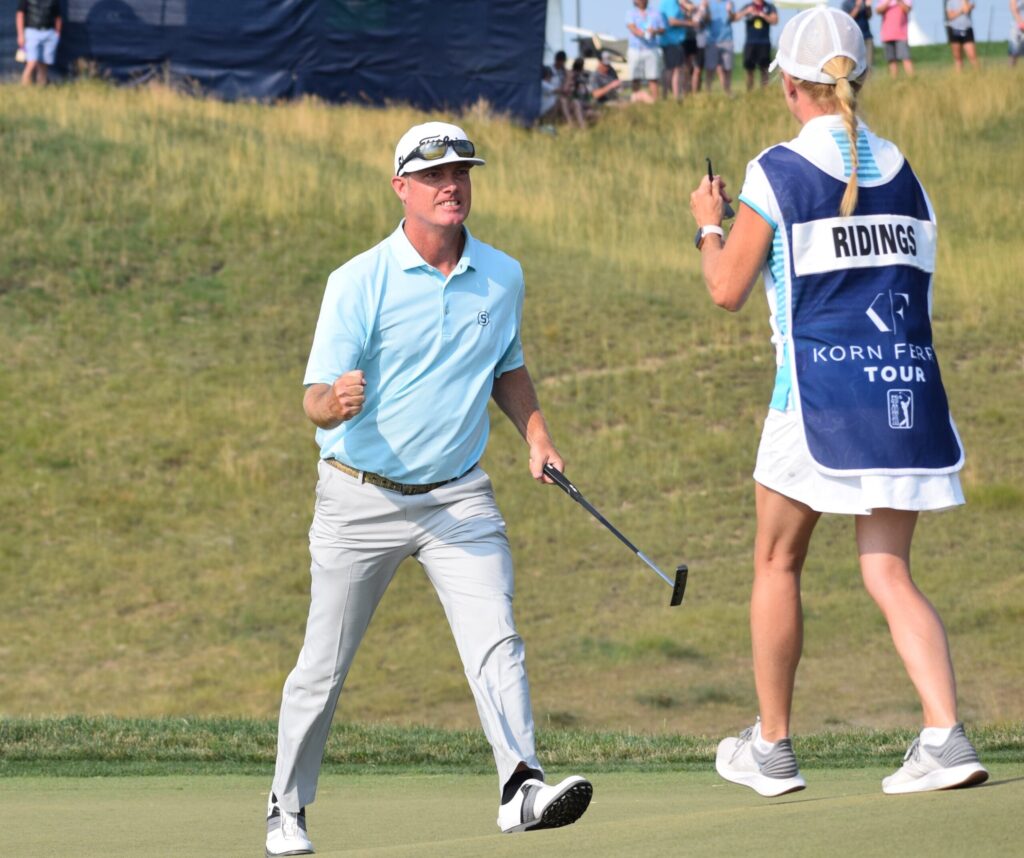 The TPC Colorado Championship also drew accolades for community, fan and charity engagement. Over its first three years, the tournament has generated more than $50,000 for local charities.
"It's truly an honor for the whole community," Blass said. "Everybody is embracing it. It's not just the tournament, it's everybody involved all through Colorado and Wyoming. Everybody in the community is accepting this award. Everybody can say, 'Hey, we were a part of this.' It's special for everybody."
Besides the Berthoud event being named Tournament of the Year, Mark Fidrych was honored as the KFT's Volunteer of the Year for his work at the TPC Colorado Championship.
As part of their awards, the TPC Colorado Championship will receive $15,000 in contributions from the Korn Ferry Tour, including $5k for being the Volunteer of the Year's tournament.
The 2022 TPC Colorado Championship is scheduled for June 30-July 3, with the tournament purse increasing from $600,000 to $750,000.