At 66, Robert Polk becomes one of oldest winners of CGA Senior Match Play as he edges defending champ Steve Ivan in rematch of 2020 final; Polk now owns 14 CGA titles
By Gary Baines – 6/25/2021
Robert Polk is doing his best to stave off Father Time, but he realizes the old guy's pursuit is relentless. Still, Polk is doing much better than many people his age, particularly in the realm of golf. He hits the ball a l-o-n-g way and has more than his share of victories for a lifelong amateur who had a day job for several decades.
All in all, for a 66-year-old, he's in good enough shape — and has the golf game — to keep up with many elite-level players decades younger than himself.
In fact, in many ways, Polk is exceptional, as he proved again this week at Black Bear Golf Club in Parker.
A year after losing in 20 holes to Steve Ivan of Patty Jewett Golf Course in the finals of the CGA Senior Match Play, Polk defeated Ivan on Friday, 1 up, to claim the title for the second time.
In doing so, Polk became one of the oldest — if not the oldest — winner of the event, which dates back to 1970. Though CGA records aren't definitive on the matter, Polk may be the oldest champion of any CGA senior majors — the Senior Match Play or the Senior Amateur. Former state senator Les Fowler claimed the CGA Senior Amateur title at age 65 in 1989.
"The window is going to close here before long so I need to get as many (championships) as I can," said Polk, who plays out of Colorado Golf Club and lives in Parker. "It does feel better now (to win than it did in his younger years). It's way more rewarding because the window is going to close. I know the end is somewhere."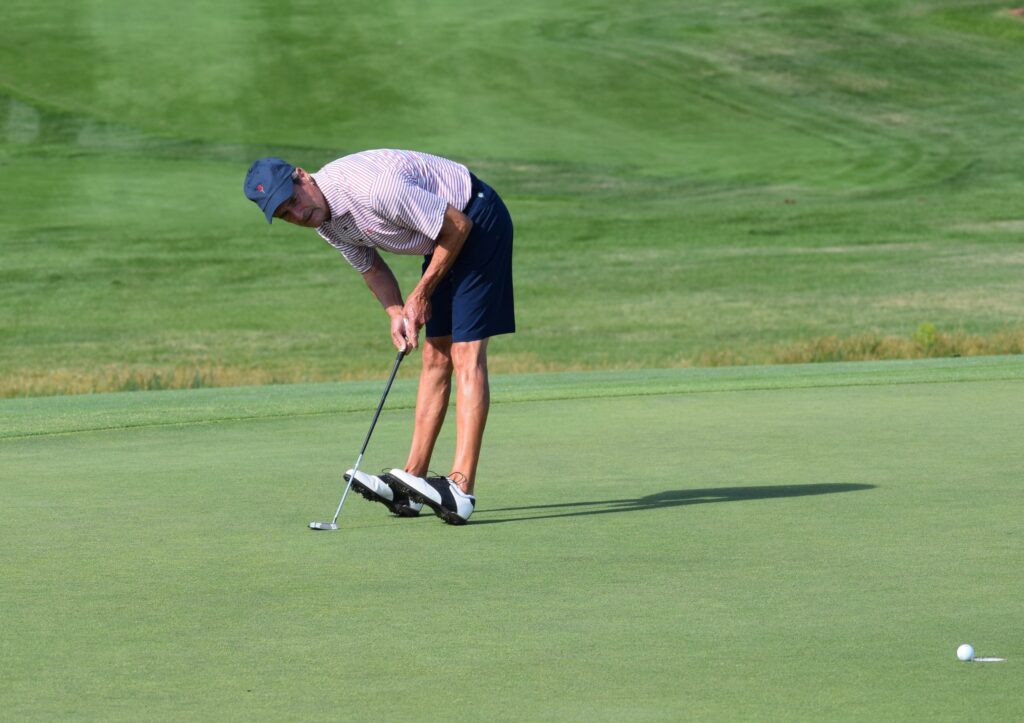 Polk previously won the Senior Match Play in 2009, and thus he becomes the player with the longest time between his first and most recent titles in the event.
"I think this feels way, way better" than winning in 2009, he said. "This is extraordinarily rewarding, especially after not getting it done last year. Very honestly last year's (Senior Match Play final, where Polk lost to Ivan) took me months to get over. I finally had to write down my thoughts to get it on paper so I wouldn't keep replaying it (in his mind). I had three putts to win the tournament last year and missed all three."
This time, Ivan threatened to give Polk more nightmares. He not only beat Polk in extra holes at the 2020 Senior Match Play, but in a playoff at the 2020 CGA Senior Amateur. Then on Friday, Ivan rallied after being 2 down through 14 holes to square the match by winning No. 15 with a birdie and No. 16 with a par. On the 17th, Ivan overcame a poor tee shot — left into deep rough, with a tree between himself on the green — to make a 7-foot par putt and tie the hole.
But a poor shot from the 18th tee with the match on the line proved Ivan's demise. He hit a 3-wood — the same club he had on the 17th tee — but this time he pushed it into bushes to the right of the fairway on the par-4. He never did find his ball, so he had to play his provisional, then made it on the green in four. With Polk on in regulation, Ivan missed his 35-foot bogey attempt, then conceded the hole — and the match — to Polk.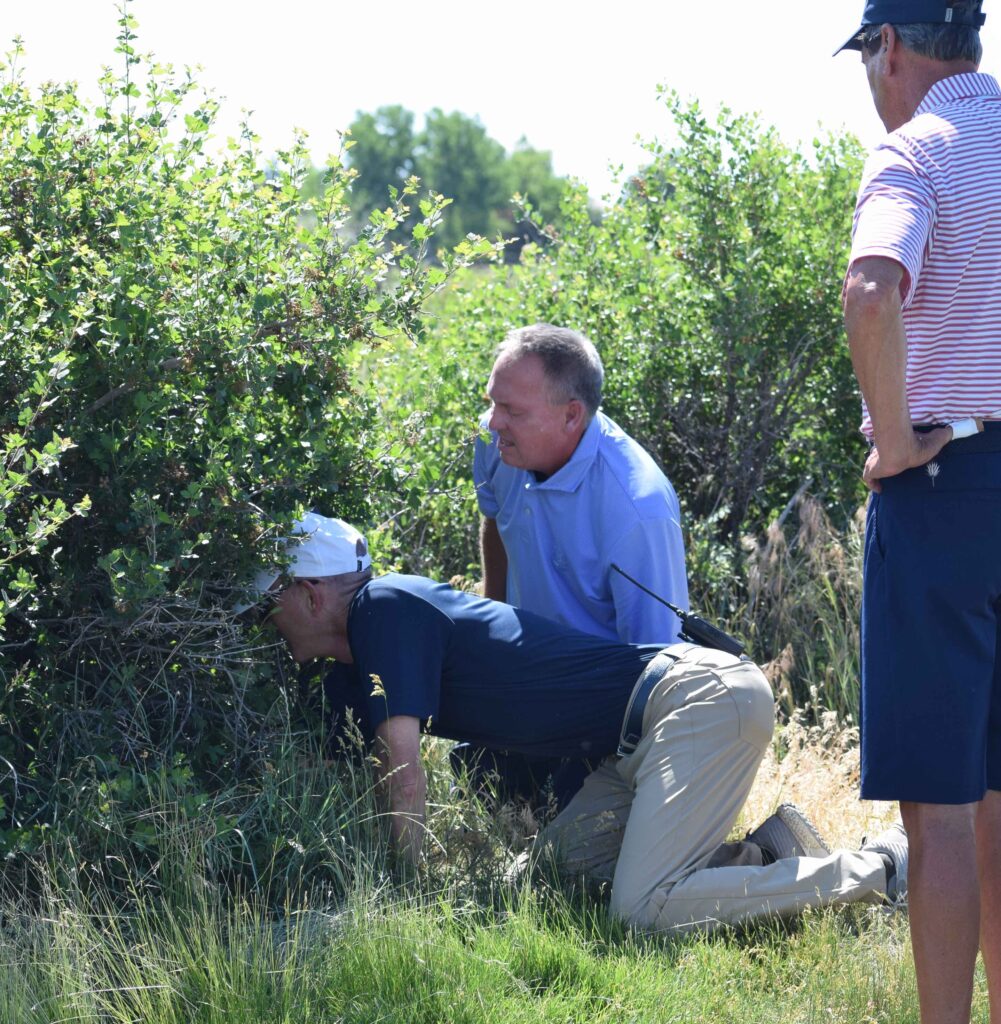 "He hit his only foul ball of the day" on 18, Polk said of Ivan.
"You can't recover from that on 18," Ivan said. "That was indecision that cost me. On 17, I overdrew (his 3-wood) a little. That was what was in my mind, so I just blocked it (on 18).
"It was one golf swing out of how many that I hit this week? I hit a lot of good shots. I'm very proud that I battled back from being 2 down. I hit a great 5-iron on 16 and I made a great putt on 17 (en route to pars). Then it was one swing of the club. I'm going to hold my head high. It's a little bitter pill, but it will go away."
Ivan was in the finals of the Senior Match Play for the fourth consecutive year, having finished runner-up in 2018 and '19 before winning last year. That's remarkable enough, but even more so may be that he extended a mind-boggling streak. In his last eight CGA senior majors, Ivan has never finished worse than runner-up, going first-second-second-second-second-first-first-second.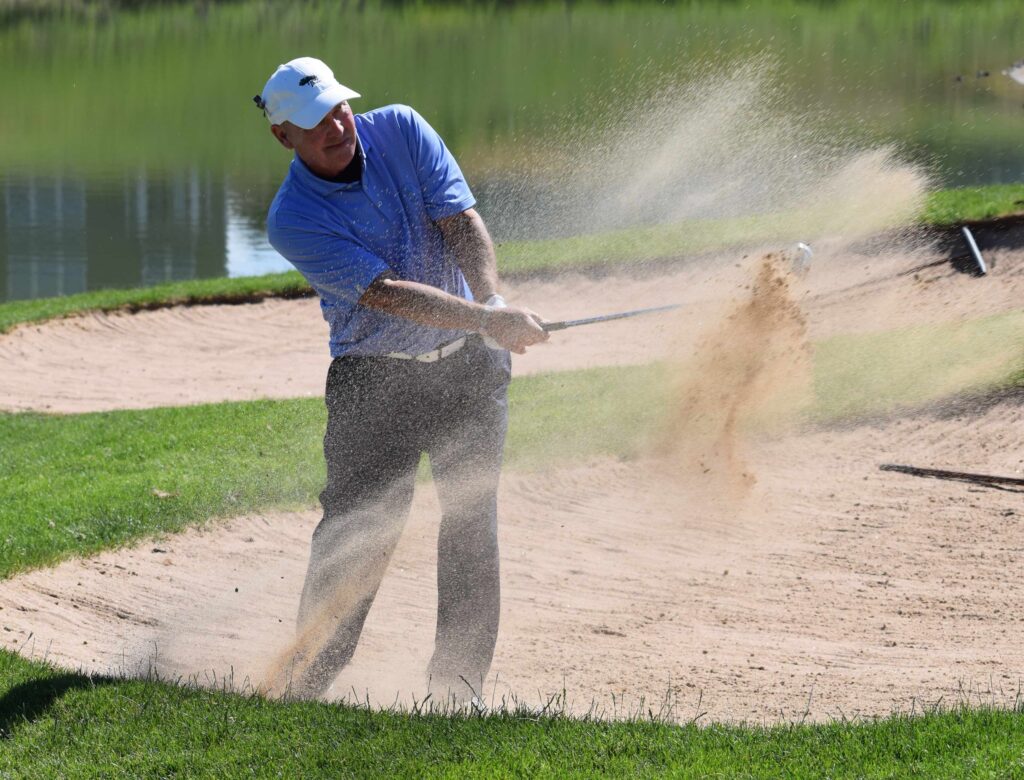 And, to add one more stat: Before Friday's loss, Ivan had won 13 consecutive matches in the Senior Match Play. And this year, he had dominated most of his competition, winning 7 and 6, 8 and 7, 8 and 7, 5 and 3, 1 up, and 4 and 3 before coming up just short in his bid for three consecutive victories in CGA senior majors.
"He hits it so straight and his iron clubs are so good and his short game is amazing," Polk said of Ivan. "He just never makes mistakes. The only way to beat him is you've got to beat him. He is not going to beat himself. He is just a bulldog. He hits it so straight; every drive looks the same. Every iron is right at the flag. He's really a good solid player and his short game is certainly better than anyone else's out here. It's not even close. It's easy to see why he's had so much success lately."
Meanwhile, Polk has put together a stellar run of his own — his spanning much of the 21st century. Friday's victory marks his 14th CGA championship overall, with his two Senior Match Plays added to a Mid-Amateur, four Senior Amateurs, two Super-Senior Amateurs and five Senior Four-Balls.
He attributes much of his ongoing success to the support of his wife, Kim, and his fitness trainer, Dee Tidwell.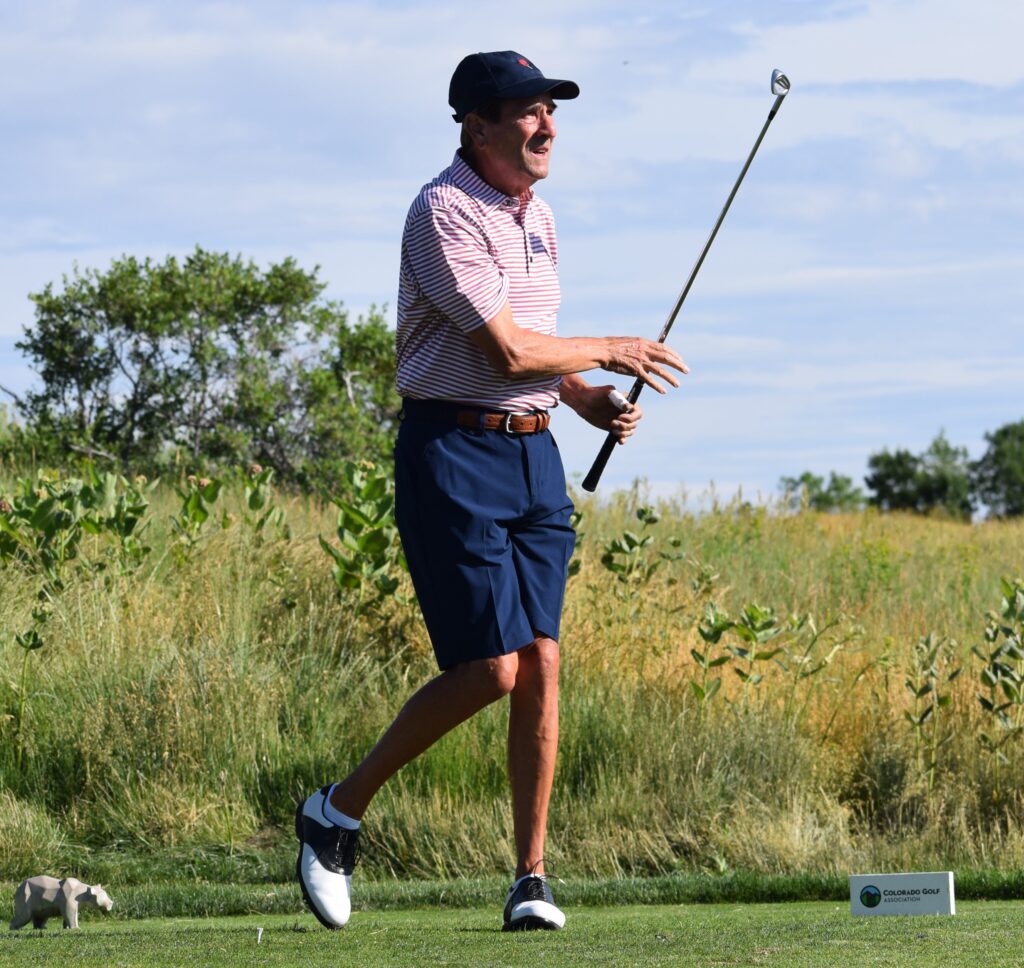 "Dee Tidwell helps me greatly," Polk said. "Over the winter I said, 'I want to work at it really, really hard so let's push this really hard.' So we increased the aerobics I was doing and the different kinds of weights that I've been lifting. It really does help. For the most part I'm very healthy and hopefully that will continue.
"My wife helps me stay fit as well. We're both very fit and spend lots and lots of time trying to stay fit and fight this age thing as long as we can. For both of us, it's very important and not just for golf; for everything else as well. We have small grandchildren and we want to see them grow up and be healthy and chase them around."
So how much was Polk looking forward to competing this week at the Senior Match Play after last year's 20-hole loss in the final?
"I like this golf course and it's near our house," he said of Black Bear. "This is really set up well for me. So all winter long I'd go over the holes in my head — what I needed to do where and so on and so forth. So this is very, very rewarding."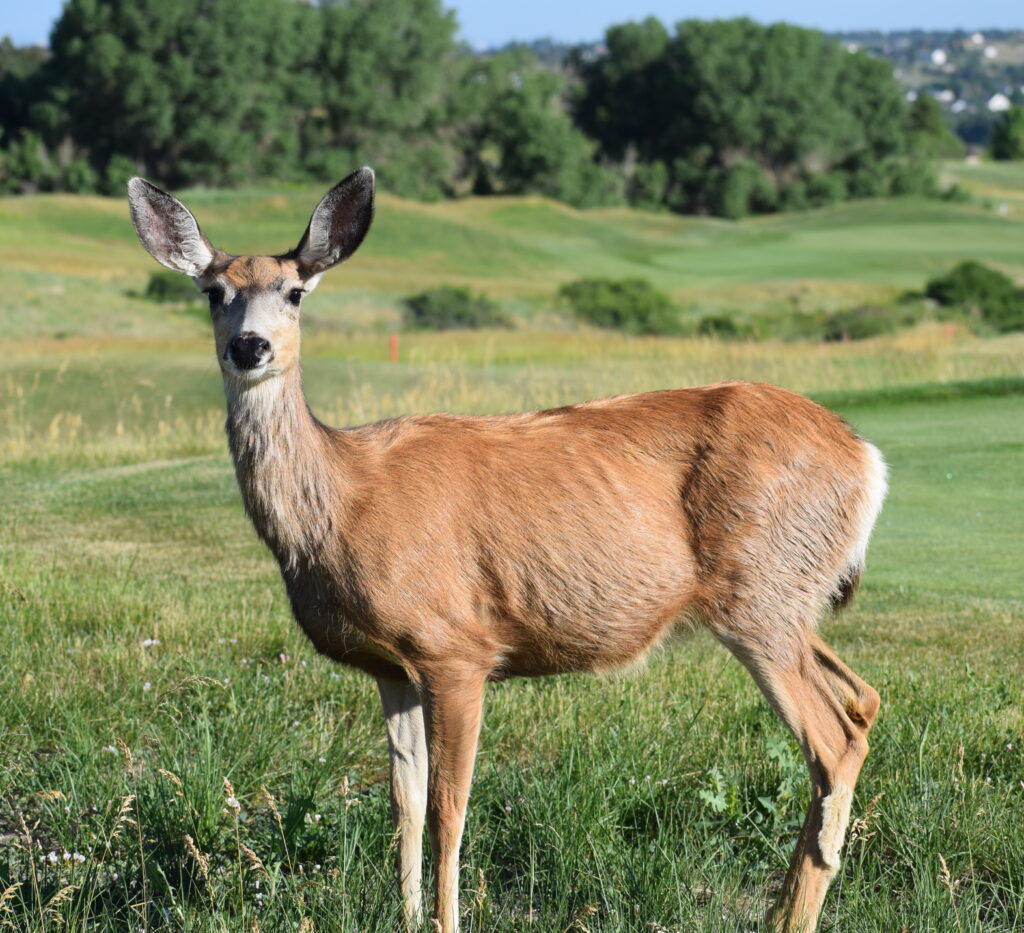 In Friday's match, for 17 of the 18 holes, the lead by either player was no more than 1 up. Polk apparently took control when he two-putted for a birdie to win the 13th hole, then won the 14th with a par as Ivan couldn't get up and down from a greenside bunker.
And with Polk's length, he thought he may be able to put a hammerlock on the match on No. 15, one of three par-5s on the back nine at Black Bear. But a badly pulled tee shot left him in the deep native grass and he had to settle for par while Ivan made a two-putt birdie.
"I stood on 15 tee and thought, 'If you drive it in the fairway here, you're going to win,'" Polk said. "But it was the only wild tee ball I hit all day."
Then Polk left his tee shot on the par-3 16th short of the green and shanked his pitch shot, giving Ivan an easy win there with a par to square the match. But that would be Polk's last mis-hit of the day and his solid play on 17 and 18 yielded the victory.
"I was real proud of myself for the way I played 17 and 18 after the way I played 15 and 16," he said. "I was very focused all week (in winning all his seven matches). I hit some stray balls but for the most part I hit it really well. And up until today I putted it really well. I didn't make a thing today — I mean not one thing. I think I one-putted once — and it was a concession. The (other) birdies were two-putts (on par-5s)."
The field for the CGA Senior Match Play is limited to competitors 55 and older.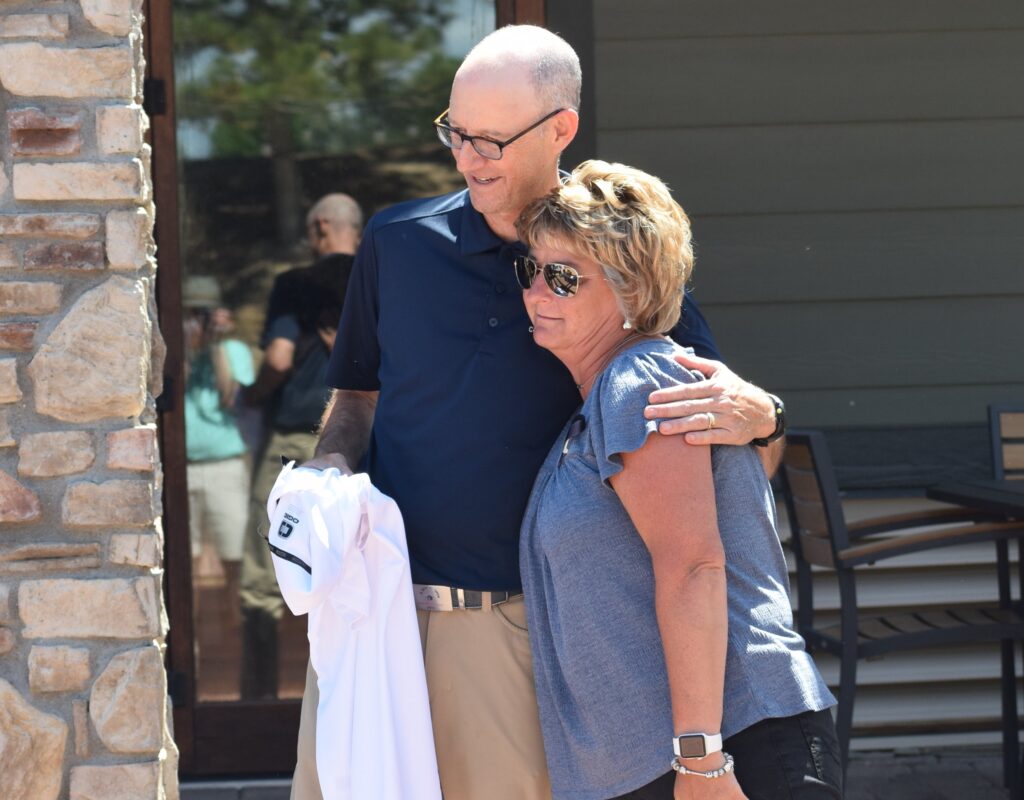 After Friday's final, representatives of the family of Michael Lee, the 2011 CGA Match Play champion who passed away on Dec. 22 after battling Covid-19, were on hand at the awards ceremony — as has been the case all season on the men's tournament side. The 2021 CGA men's championship season has been dedicated to the memory of Lee. In addition, the winner of the CGA Match Play for the next 10 years (2021 through '30) will receive a medal in honor of Lee, and a plaque with the names of those champions will hang in the CGA offices. 
In attendance on Friday was Michael's mother, Amy.
"We appreciate all your support more than you know," she told CGA representatives. "It means the world to us" to help assure that Michael Lee's memory lives on.

CGA Senior Match Play
At Black Bear Golf Club in Parker
THURSDAY'S QUARTERFINALS
Steve Ivan, Patty Jewett GC def. Brian Harris, Denver CC, 1 up
Sean Forey, The Club at Rolling Hills, def. Bill Fowler, The Club at Rolling Hills, 21 holes
Harry Johnson, Eagle Ranch GC, def. Victor Minovich, Foothills GC, 3 and 2
Robert Polk, Colorado GC, def. Des Flynn, Overland Park GC, 5 and 3
THURSDAY'S SEMIFINALS
Ivan def. Forey, 4 and 3
Polk def. Johnson, 4 and 2
FRIDAY'S FINAL
Polk def. Ivan, 1 up
For all the results from Black Bear, CLICK HERE.