Counting down the top stories in Colorado golf for 2019 (Part 1)
By Gary Baines – 12/26/2019
There are just a few days remaining in 2019, so there's no time to waste.
At the end of each year, it's often worthwhile to take stock of the previous 12 months, especially the most notable events of the year. In our case, since 2009, that's taken the form of the stories of the year in Colorado golf.
In recent years, the list has proven so robust that it deserves two installments. So today we'll begin the rundown with Nos. 13-25 — in reverse order, for suspense sake. Then before the clock strikes zero on 2019, we'll publish the top dozen stories, along with an honorable-mention list.
So, without further ado, let the countdown begin:
25. CoBank Exiting As Colorado Open Title Sponsor After 2020: Since CoBank became title sponsor of the three Colorado Open Championships in 2016, substantial, headline-worthy changes have taken place. That includes the top prize for the Colorado Open jumping from $23,000 to $100,000, with the Colorado Women's Open winner's portion going from $11,000 to $50,000. And CoBank and tournament officials have brought in a who's who of golf to conduct Colorado-based exhibitions and events for kids in recent years: Hale Irwin, Annika Sorenstam, David Duval, Lexi Thompson, Paula Creamer, Jennifer Kupcho, Mark O'Meara and Matt Kuchar among them. But in November, it was announced that CoBank has notified tournament organizers that it will exit as title sponsor after the 2020 championships. READ MORE
24. Memorable 2019 for Hillary: Charlotte Hillary of Cherry Hills Village put together quite a golf-related resume for this year — one that stands out in many respects. In 2019, she … won a national sportsmanship award from the AJGA. … was named the Junior Golf Alliance of Colorado's Girls Player of the Year after winning the JGAC Tour Championship for the third time in three tries … won an AJGA title for the first time. … was named a Future Famer by the Colorado Golf Hall of Fame. … finished third individually against a strong field at the Girls Junior Americas Cup. … signed a letter of intent to play her college golf at Northwestern University. … qualified for the second time for the U.S. Women's Amateur Four-Ball, again with Hailey Schalk. … was named the First Tee Volunteer of the Year by the Colorado Open Golf Foundation. … and played a round of golf with Rickie Fowler. That's a lot to pack into one year.
23. Coloradans Ott, McCoy Shine at Big-Time Events: A couple of Coloradans who stuck around to play their college golf in the Centennial State had very impressive showings in prominent events during the summer. AJ Ott of Fort Collins and Colorado State University won the 113th version of the prestigious Southern Amateur, prevailing in a playoff. That showing came a month after Ott finished runner-up in the Southwestern Amateur. Ott also earned low-amateur honors in the CoBank Colorado Open. Meanwhile, Cal McCoy of Highlands Ranch and the University of Denver finished second out of a 266-man field at the 115th Canadian Men's Amateur. McCoy also captured individual titles in two college events in 2019 and placed second in the CGA Match Play.
22. Bertsch Wins PGA Tour Champions Q-School: Parker resident Shane Bertsch put on a clinic in the last three rounds of the final stage of PGA Tour Champions Q-school to not only earn exempt status for 2020, but to win the tournament over a formidable field. Over the last 54 holes, the former Colorado Open champion went 67-65-65 to earn one of just five cards that were available. Including the first stage tournament, Bertsch's scoring average at Q-school was 67.9. Bertsch will make his PGA Tour Champions debut after turning 50 on March 30. READ MORE
21. Symetra Success Lands Ex-Buffs Coleman, Lee LPGA Tour Cards: It wasn't a quick — or simple — route to earn LPGA Tour cards, but former University of Colorado golfers Jenny Coleman and Esther Lee made the grade over the long haul to land the right to compete on the top women's circuit in the world in 2020. With the top 10 finishers on the season-long Symetra Tour money list landing LPGA exemptions, Coleman finished third and Lee ninth. Coleman, who had LPGA status in 2017, posted three runner-up finishes, three thirds and nine top-10s on the Symetra Tour this year. Lee had 10 top-10s, with one second and four thirds. READ MORE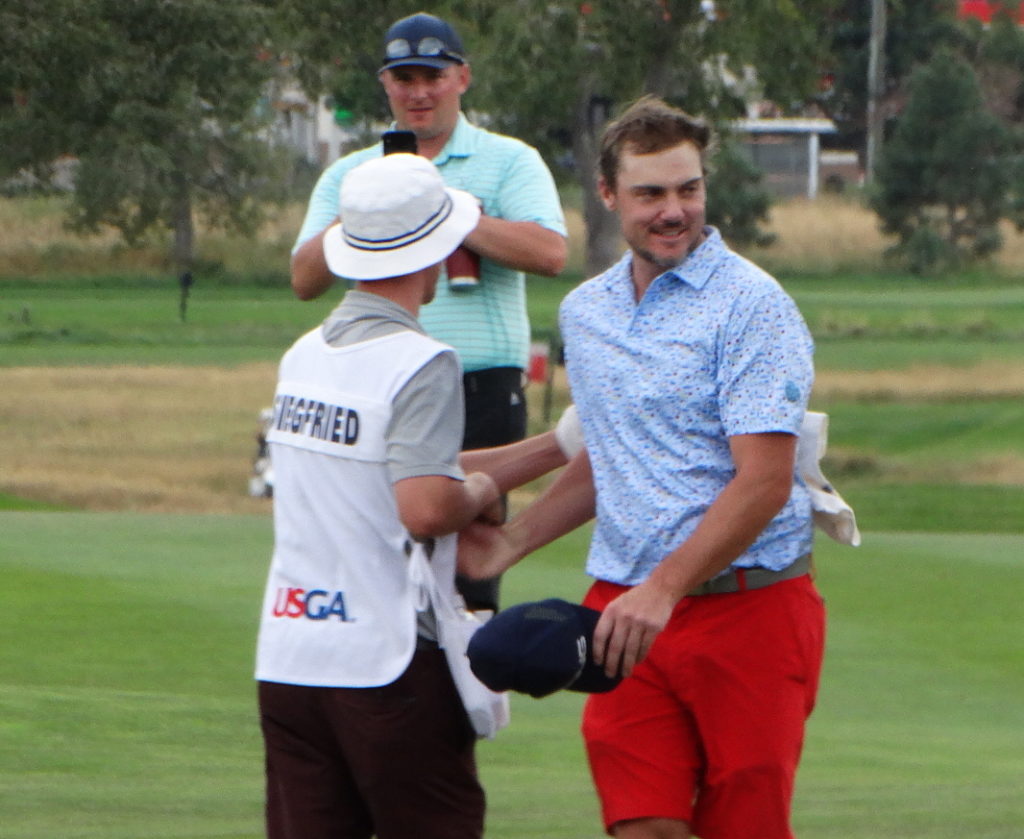 20. Straight in the Hole for Nosewicz, Axlund: At the elite amateur level — or above — lengthy hole-outs, while certainly not common, aren't shockingly rare. But such hole-outs, when they make the difference between success and failure, are indeed rare. In the fall, a couple of memorable shots fell into this category in Colorado golf. There was Nick Nosewicz canning a wedge shot from 115 yards for eagle on the final hole of stroke play, which put him inside the cut line to make match play at the U.S. Mid-Amateur that Colorado hosted. Oh, and by the way, the shot just happened to come on Nosewicz's birthday. Three weeks later, Ryan Axlund's feat was even more impressive. On his third-to-last hole of the CGA Mid-Amateur, Axlund flew a 3-iron shot from 245 yards straight into the hole for an ace en route to winning the title at Legacy Ridge Golf Course. It was his first CGA championship victory.
19. Stellar Final Round Nets Jobe PGA Tour Champions Win: Anyone who watched Brandt Jobe play during his days in Colorado may very well have wondered why he never won on the PGA Tour. But the Colorado Golf Hall of Famer has emerged with the trophy a couple of times now on PGA Tour Champions. The most recent occasion came in improbable fashion in August at the Boeing Classic in Snoqualmie, Wash. He rallied from seven behind World Golf Hall of Famer Fred Couples going into the final round with a 9-under-par 63 to win by three. It was the 54-year-old Jobe's first Champions victory since the Principal Charity Classic in June 2017. Jobe lived in Colorado from 1970 to '99 and won a Colorado Open, three CGA Match Plays, one CGA Amateur, one CGA Junior Amateur and one CGA Junior Match Play. He also finished second in The International at Castle Pines in 2005. READ MORE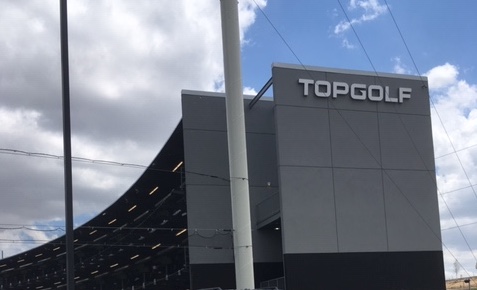 18. Colorado Topgolf No. 2: The second Topgolf location in Colorado opened in Thornton in August, four years after Centennial landed the first site in the state. Located near I-25 and 160th Ave., the Thornton Topgolf features three levels and 65,000 square feet of golf entertainment — via ball-tracing technology thanks to micro-chipped balls — with plenty of food and drink and big-screen TVs thrown in. It's Topgolf's 56th location worldwide. Topgolf said it hired more than 500 full- and part-time workers for the new site.
17. Broadmoor Best of the Best Among Resorts: The Broadmoor Resort in Colorado Springs has never lacked for accolades, but one that came in the fall was particularly impressive. That's when Golf Magazine named The Broadmoor the top resort in North America in the "general excellence" category. READ MORE
16. Bryant Wins CGA Amateur as Teenager: Perhaps it should have come as no surprise that Davis Bryant of Aurora would win the CGA Amateur, arguably the top amateur championship held in Colorado. After all, the Colorado State University golfer captured four Junior Golf Alliance of Colorado major titles, in addition to a 5A boys state high school individual championship. Still, it's no small feat to win the CGA Amateur in a player's first try — as still a teenager, no less. But that's what Bryant did at Lakewood Country Club in August as he became just the fourth player under 20 to win this event in the 21st century, joining Wyndham Clark (age 16 in 2010), Steven Kupcho (19 in 2012) and Chris Korte (19 in 2015). Bryant led after each round of the 72-hole event. Bryant was later named the CGA Les Fowler Player of the Year. READ MORE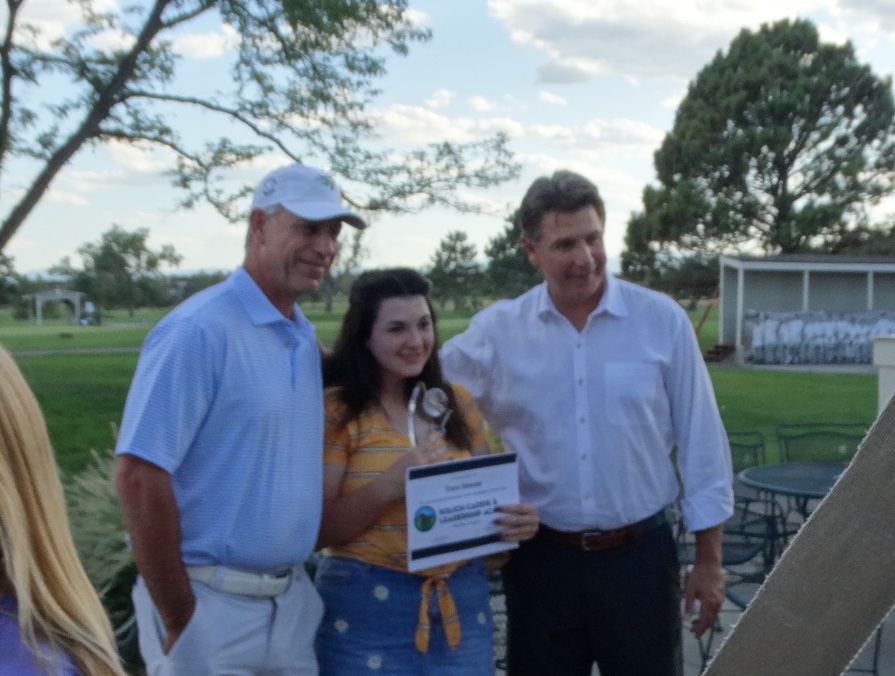 15. 10,000 and Counting for Solich Caddie & Leadership Academy: The Solich Caddie & Leadership Academy, which debuted at CommonGround Golf Course in Aurora in 2012, continues to be a success story. The Academy, a flagship program of the CGA, promotes the use of caddies by paying their base fees through an educational grant, with participating golfers having the option of adding a tip. Each youngster who participates not only caddies but is required to attend weekly leadership classes and do community-service work each summer. During this past summer, the eighth for the program, the Academy surpassed 10,000 caddie loops all-time. In addition to CommonGround, the Solich Caddie & Leadership Academy has programs based at Meridian Golf Club in Englewood and in Grand Junction. READ MOREMeanwhile, caddying in Colorado in general continues on the upswing, as nearly 50,000 loops were completed in 2018. READ MORE
14. Age Proves No Issue for Vlosich: It's easy to take for granted Ron Vlosich's feat in winning the 2019 Colorado PGA Professional Championship, the Section's premier tournament. After all, he's long been a very strong player — he's a member of the Colorado Golf Hall of Fame for that reason — and golfers in their 50s had won five of the previous six Colorado PGA Pro Championships. But at 62 years old, Vlosich (pictured at top) took things to another level, becoming the event's oldest champion by about nine years. It was his fourth title in the event — but first since 1993. READ MORE
13. First TPC Colorado Championship at Heron Lakes a Hit: Greater Denver and the surrounding area is undeniably a big-league sports market. But apparently there's room for the Triple-A level of golf. At least that seemed to be the case when the Korn Ferry Tour — the PGA Tour's feeder circuit — paid its first visit to Colorado since 1997. When the inaugural TPC Colorado Championship at Heron Lakes was conducted at TPC Colorado, a highly-touted course in Berthoud that had opened about a year earlier, tournament officials estimated that about 20,000 people attended the championship. Anything close to that total is an impressive number considering the few spectators the Nike Colorado Classic drew to Riverdale Dunes in Brighton in 1996 and '97. (What was once the Nike Tour is now the Korn Ferry Tour.) David Duval, a resident of Cherry Hills Village and a former No. 1-ranked golfer in the world, competed at TPC Colorado, marking his first Korn Ferry Tour event in almost 25 years. Two-time major champion Angel Cabrera was also in the field. Another Argentine golfer, Nelson Ledesma, won the tournament by one when he sank a 20-foot birdie putt on the 72nd hole. Denver native Mark Hubbard said afterward that the course was good enough that "I wouldn't be surprised if in five or six years the PGA (Tour) takes this tournament over." READ MORE