The top dozen stories in Colorado golf for 2019 
By Gary Baines – 12/30/2019
It's time to put an exclamation mark on the year by running down the top dozen stories in Colorado golf for 2019.
We recently published our first installment of this year's retrospective (READ MORE). And now it's on to the second and final part of the year-end series — again in reverse order, for suspense sake. Then we'll add some honorable-mention selections.
12. Saunders Takes a $hine to Colorado: Sam Saunders lives in Albuquerque, but he's certainly made himself at home in Colorado over the last year and a half. In 2018, he finished second to Dru Love in a playoff after shooting a final-round 60 at the CoBank Colorado Open. This year, he moved up one spot to claim the title — and the $100,000 that goes with it. Besides that, Saunders won the 2019 Navajo Trail Open in Durango, and closed with another 60 in the Rocky Mountain Open in Grand Junction, where he finished second to Ben Corfee. With two rounds of 60 and prize money of more than $130,000 in just four Colorado tournaments in the last year and a half, is there any wonder Saunders has taken quite a shine to the Centennial State?
11. Miller Lands Major Accolades — Twice: For anyone to earn either one of the major honors Russ Miller garnered in 2019 would be a huge accomplishment. But the longtime director of golf at The Broadmoor in Colorado Springs was named the Golf Professional of the Year — the Colorado PGA's top award — in early August, then was voted into the Colorado Golf Hall of Fame in October. Miller has been the point man in bringing four USGA championships to The Broadmoor — the 2011 U.S. Women's Open, along with the 2008, '18 and '25 U.S. Senior Opens — with another U.S. Senior Open very likely after that. READ MORE
10. Schalk 3-for-3 at State High School Meet: Hailey Schalk of Erie reached some rarefied air in 2019, and in 2020 she can go where no Colorado golfer has gone before. The Holy Family High School senior and future University of Colorado golfer won her third individual state high school title in 2019, becoming just the third Coloradan — female or male — to accomplish that feat. And should she go four-for-four at the 4A girls state high school championship in May, she'll be the first Coloradan to reach that perfection. READ MORE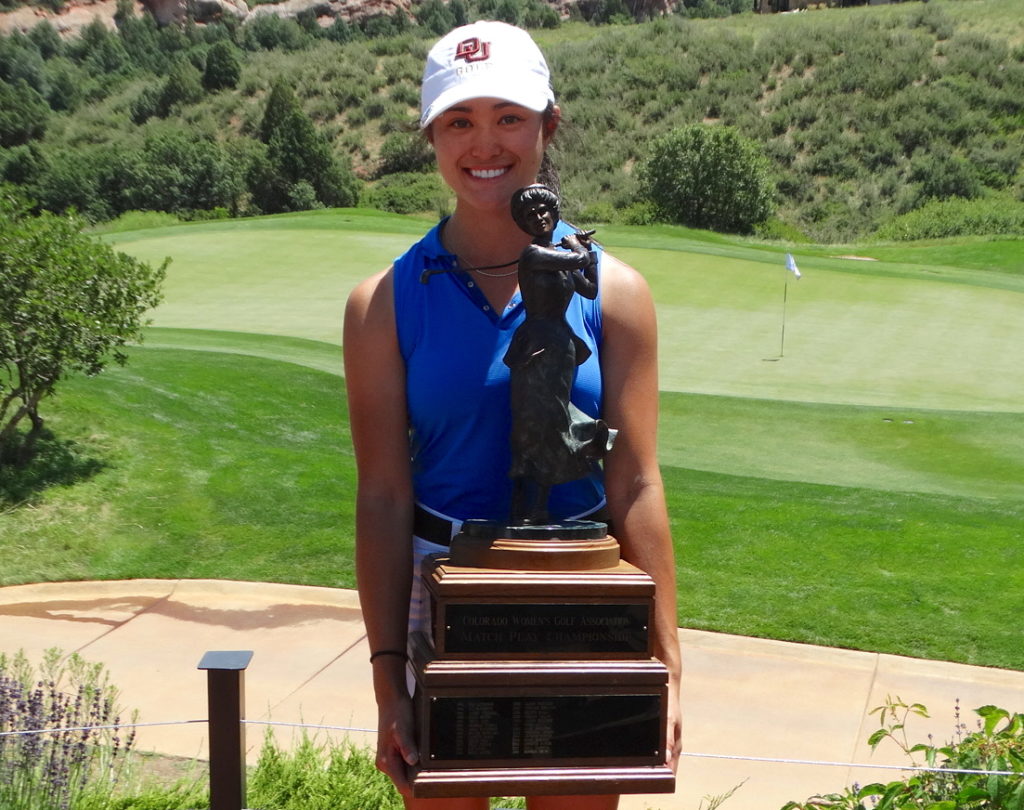 9. Sweep of CGA Women's Majors by Weinstein: Mary Weinstein of Highlands Ranch — and the University of Denver — swept the two major CGA women's championship titles in 2019, which put her in some very select company. By winning the CGA Women's Stroke Play and Match Play in the same year, she became just the third player since 1990 to accomplish that feat, joining Jennifer Kupcho (2016) and Colorado Golf Hall of Famer Kim Eaton (2004). And Weinstein did it in a big way, winning the Stroke Play by six and the scheduled 36-hole Match Play final 11 and 10. Weinstein went on to be named the CGA Women's Player of the Year for the third straight season. Also in 2019, Weinstein claimed titles in the Women's Denver City Amateur (by three strokes) and in the Summit League individual competition (by seven). She was named Golf Person of the Year by the Colorado Golf Hall of Fame. READ MORE
8. Deaths of Birkland, Kirchner: A couple of the biggest names in the Colorado Golf Hall of Fame passed away in 2019. That includes Joan Birkland, an all-around athlete who was one of the state's top female golfers in the 1960s and went on to become a prominent volunteer in golf. Amazingly, Birkland was inducted into the Colorado Golf Hall of Fame (she was just the fifth female inductee), the Colorado Tennis Hall of Fame, the Colorado Women's Hall of Fame, and she went into the Colorado Sports Hall of Fame in 1981. She's the only person to earn spots into both the Colorado golf and tennis halls of fame. She co-founded and ran the Sportswomen of Colorado organization for 40 years. Also dying in 2019 was Robert Kirchner, who founded the Colorado Open, served as its tournament director for more than a decade and served as general chairman of the 1978 U.S. Open at Cherry Hills Country Club. Another Colorado Golf Hall of Famer who passed away in 2019 was Bill Majure, a longtime Colorado PGA member who played in a PGA Championship, 12 straight Phoenix Opens, two U.S. Senior Opens and earned four Colorado PGA Senior Player of the Year Awards (1990, '91, '92 and '94). Majure was a longtime fixture at the Country Club of Colorado in Colorado Springs.
7. CSU Men at Heady Spot in National Rankings: It's rare — very rare — that a Colorado-based Division I college golf team is ranked in the top 10 in the country months into the season, but that's the position the Colorado State University men find themselves after the fall portion of the 2019-20 campaign. After winning the last three tournaments in which they competed as a team, the Rams are No. 5 in the final Golfstat Division I poll of the fall, and eighth in both the Bushnell Golfweek Coaches Poll and the Golfweek/Sagarin Rankings. Past or current CSU golfers have been named the CGA Les Fowler Player of the Year for four consecutive years. READ MORE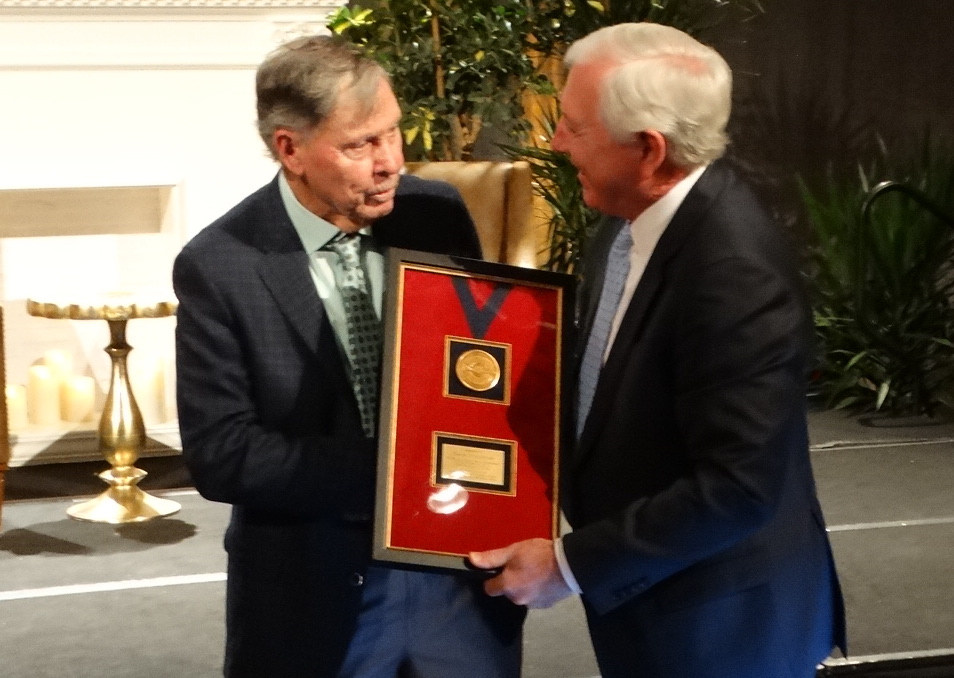 6. Inaugural Irwin Dinner and Medal Presentations a Hit: The CGA proved ahead of the game in honoring Hale Irwin and Jennifer Kupcho as it created the Hale Irwin Medal honor, announcing it on April 1. Kupcho was one of the first two recipients of the Irwin Medal, along with Colorado Sports Hall of Famer Dale Douglass, who won three times on the PGA Tour and 11 on PGA Tour Champions. Kupcho would go on to capture the title at the inaugural Augusta National Women's Amateur less than a week later. And Irwin himself later was named the 2019 recipient of the prestigious Payne Stewart Award, given for character, charity and sportsmanship. At the inaugural Irwin Dinner in November, almost 550 people attended the festivities at The Broadmoor, and $25,000 was presented to the Junior Golf Alliance of Colorado. READ MORE
5. 2 More USGA Championships for Colorado, with JGAC Helping Host 2020 U.S. Girls' Junior: Twice in the same month in 2019 (February), two USGA championships were added to the Colorado schedule. The 2020 U.S. Girls' Junior, set for Eisenhower Golf Club's Blue Course at the Air Force Academy, is particularly notable for a couple of reasons besides it marking the third straight year Colorado has hosted a USGA championship: it's the first time a U.S. military facility has hosted a USGA championship; and the Junior Golf Alliance of Colorado was designated a "host group" for the event. In fact, JGAC officials committed to raise about $400,000 for the 2020 U.S. Girls' Junior. Later in February of 2019, the USGA announced that the 2023 U.S. Amateur will be held at Cherry Hills Country Club. It will be the third U.S. Am for Cherry Hills, and the 10th USGA championship overall for the course that's hosted three U.S. Opens and two PGA Championships.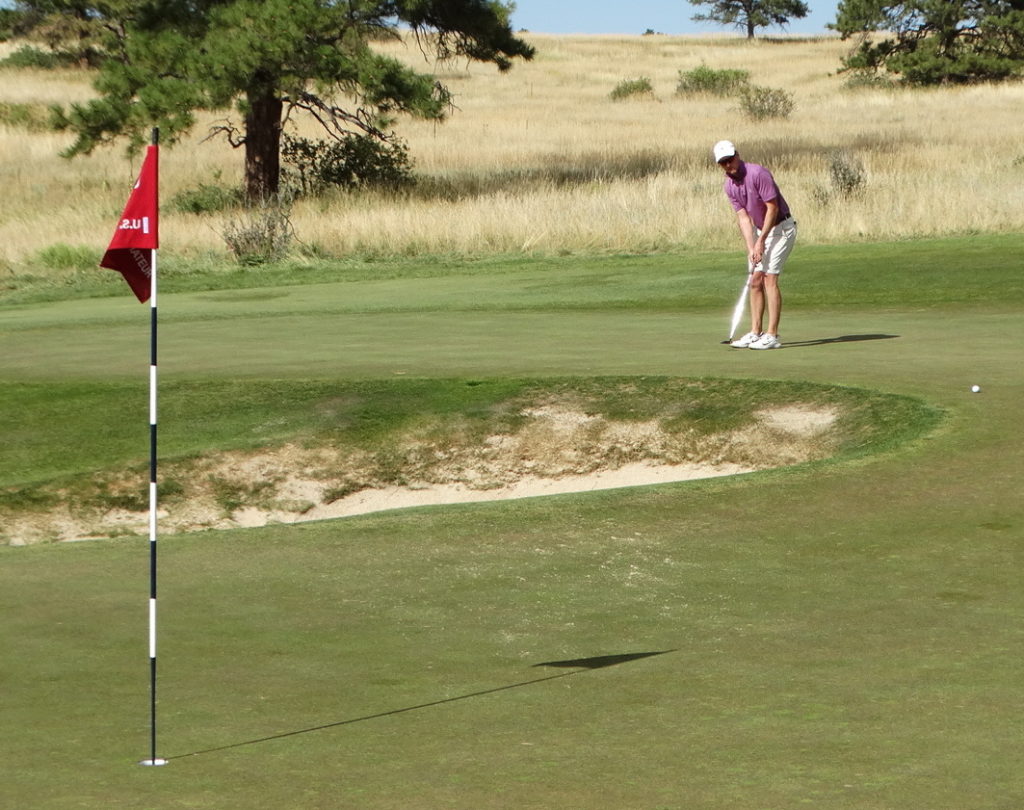 4. Colorado GC Home to Memorable, Historic U.S. Mid-Amateur: In September, Colorado Golf Club hosted a national/international golf event for the third time in its relatively young history, following on the heels of the 2010 Senior PGA Championship and the 2013 Solheim Cup. And with the 2019 U.S. Mid-Amateur came some history as Australian Lukas Michel became the first non-American to win the championship, with the victory earning him spots in the 2020 Masters and U.S. Open. (From the interesting tidbit front, Coloradan Nick Nosewicz was 2 up after 10 holes against Michel in the round of 32, but lost four of the next five holes and lost the match 2 and 1. Also, the oldest player in the 2019 U.S. Mid-Am field was 63-year-old Coloradan Kent Moore, who played in the first U.S. Mid-Am in 1981.)
3. 'Oh Noh' Translates to Victory for Huffer: If the 2019 CoBank Colorado Women's Open was a national or international event, what happened there would have garnered much more widespread attention. As it was, it was still one of the most remarkable finishes you'll ever see at an elite-level golf tournament. Yealimi Noh, a 17-year-old from California who had won the 2018 U.S. Girls' Junior and Canadian Women's Amateur, seemed to be cruising to an easy win, leading by seven strokes with six holes to play and by three going into the final hole of regulation. That's when the near inexplicable happened: Despite being in position to win by playing very conservatively on the final hole of regulation, Noh twice took a very aggressive line from the spot her tee shot finished, with a long carry required over a penalty area — and twice came up short. She ended up with a quadruple-bogey 9 and then lost on the first hole of a playoff to Coloradan Becca Huffer, who took him the title for the second time — along with a $50,000 check. But the postscript was upbeat for Noh, who contended for LPGA titles in 2019 and earned her LPGA Tour card for 2020 by finishing third in the Q-Series. READ MORE
2. Rules Modernization Changes Long-Established Norms: This story wasn't specific to Colorado, but it certainly had a widespread impact on Coloradans, just as it did on golfers elsewhere. A rules modernization project long in the works took effect at the beginning of 2019. Prior to that, the thought of taking drops from knee height or putting (legally) with the flagstick in would have been a foreign concept. Also taking some time to get accustomed to were three-minute-maximum ball searches, changes regarding the relief area, calling hazards "penalty areas", etc., etc. And, while it will pale in comparison to the 2019 changes, the new World Handicap System that will take effect in 2020 will bring more tweaking of long-established thinking — at least for players who keep and make use of a handicap index.
1. Win at Augusta National Highlights Stellar Year for Kupcho: We've been publishing these Colorado golf stories of the year retrospectives for more than a decade, and it should come as no surprise that Westminster resident Jennifer Kupcho has been a prominent fixture at the top of those lists in recent years. In fact, the former longtime top-ranked women's amateur in the world was second on our lists in 2016, '17 and '18. This year, she ascends to the top spot, which is fitting for a Colorado player who has accomplished all she has at such a young age. There are plenty of reasons she deserves that status, but the most obvious one was what happened at the inaugural Augusta National Women's Amateur in April.
Kupcho originally had no intention of competing in the event, and only changed her mind when some alterations were made to the Wake Forest women's spring 2019 schedule. Then her play backed up why she was the No. 1-ranked women's amateur in the world at the time. She hit the first tee shot of the inaugural event. And in the final round at Augusta National, before a big crowd and a hefty national television audience the week before the Masters, she overcame a mid-round migraine and played the final six holes in a remarkable 5 under par to overtake eventual runner-up Maria Fassi, a player she had known since the two played in several USGA qualifiers together in Colorado as teenagers. The victory led Kupcho (pictured at top) — often alongside Fassi — to a whirlwind media tour that included stops on the Tonight Show Starring Jimmy Fallon and the Today Show. 
But the ANWA victory was hardly the only big accomplishment of 2019 for Kupcho. The Coloradan finished her college career at Wake Forest with nine individual victories, including the 2018 NCAA title. That prompted Golfweek to rank her second among the women's college golfers of the decade, behind only former ACC rival Leona Maguire of Duke. Then, after leading Wake Forest to its best-ever team finish in the NCAA women's nationals — second place — Kupcho began her pro career after having deferred taking LPGA membership until using up her college eligibility and graduating.
Despite the deferment putting extra pressure on her in her quest to keep her tour card beyond 2019, Kupcho proved far more than up to the task. She posted three top-five finishes on the LPGA Tour, most notably a runner-up at the Evian Championship, an LPGA major where Kupcho was the last player to get into the field based on money-list standings at the time. In just 19 starts, she accumulated $525,432 in prize winnings, good for 39th place on the season-long money list. Only two other players in the top 50 on the final money list — Jessica Korda ($874,588 in 18 events) and Inbee Park ($781,166 in 17 starts) — finished that high despite competing in fewer than 20 tournaments.
Honorable Mention
— Denver native Mark Hubbard scored his first victory on the Korn Ferry Tour, later regained his PGA Tour card and finished a career-best runner-up at the Houston Open. READ MORE
— A record seven female caddies from Colorado were awarded full-tuition and housing Evans Scholarships in 2019, with six of them being freshman at the University of Colorado in 2019-20.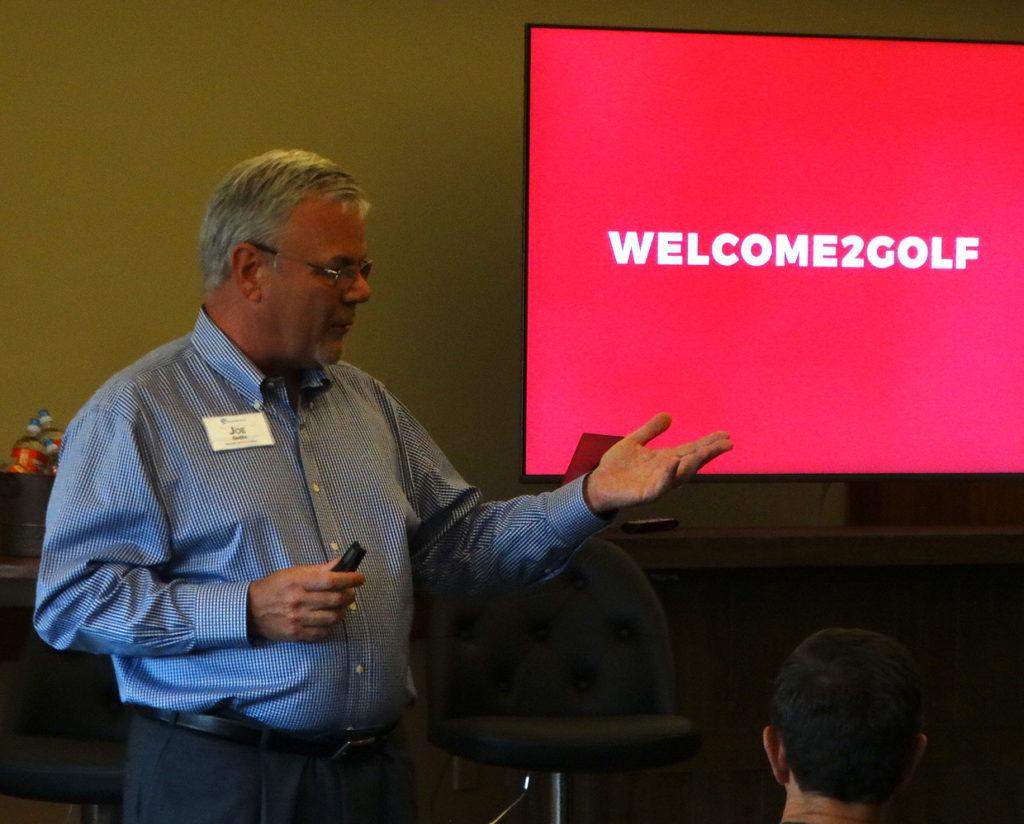 — Denver was used as a pilot site for the Welcome2Golf marketing campaign, an initiative aimed at 'activating' interested non-golfers.
— With senior Micah Stangebye and his Montrose squad claiming the individual and team titles in Class 4A for the second straight year, Stangebye became just the third player in Colorado boys high school golf history to twice sweep those two championships during his career. The previous two were Denver South's Ron Sevier (1953-54) and Kent Denver's Ethan Freeman (2010-11). Overall, Montrose earned its third consecutive state team title.
— Jack Hughes of Snowmass Village became only the third Coloradan — boy or girl — to win the AJGA Hale Irwin Colorado Junior title.
— Dillon Stewart of Fort Collins capped off his Junior Golf Alliance of Colorado career by winning his second straight JGAC major. Stewart now plays golf at Oklahoma State.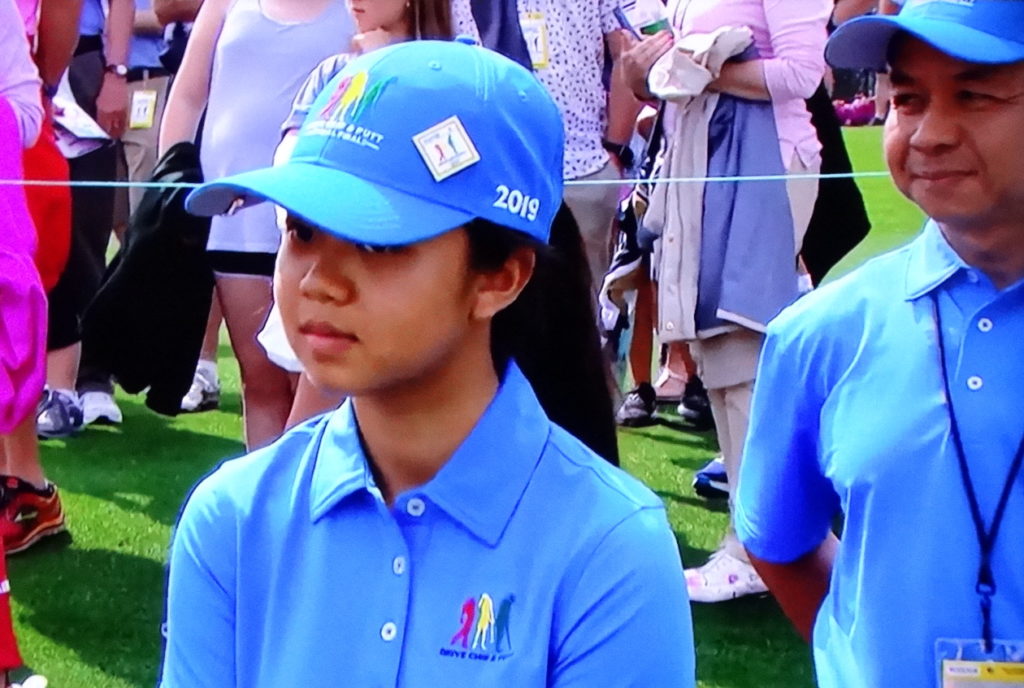 — With a runner-up showing, Chunya Boonta posted the best-ever finish by a Coloradan in the Drive, Chip & Putt National Finals at Augusta National.
— Kristine Franklin of Westminster swept the CGA women's senior majors to run her streak of victories in those events to three.
— Former University of Colorado golfer Sebastian Heisele regained his European Tour card by finishing fourth in the season-long points race on the European Challenge Tour.
— After going 22 under par for final 3 rounds of Q-school, former Coloradan Tom Whitney finished third to his improve status on the 2020 Korn Ferry Tour. Whitney won a PGA Tour Latinoamerica tournament in 2019 and finished second on the season-long money list.
— Aspen resident Justin Leonard captained the U.S. team to victory in the Junior Presidents Cup in Australia.
— From our file of improbable feats, two people playing in the same group make a hole-in-one on the same hole on the same day — at Red Sky Golf Club. And playing in back-to-back groups, a husband and wife both make aces at hole No. 8 at The Club at Pradera.
— Cornerstone Club in Montrose, a Greg Norman-designed private course that opened in 2008 but laid dormant for about seven years, reopened as an 18-hole facility this year, following a renovation handled by Matt Dusenberry of Dusenberry Golf Course Design. Dusenberry formerly was employed by Norman design and had worked on the course a decade earlier.
— Colorado Golf Hall of Famer Kim Eaton, who in 2018 matched Carol Flenniken's record for CGA/CWGA women's championship titles with 25, couldn't reach No. 26 in 2019, but will have more opportunities in 2020.
— In Golf Digest's highly-regarded biennial ranking of "America's 100 Greatest Golf Courses", three Colorado courses made the top 75: Ballyneal in Holyoke (No. 46), Castle Pines Golf Club in Castle Rock (No. 48), and Cherry Hills Country Club in Cherry Hills Village (No. 72).
— Joe McCleary, who was a president or co-president of the CGA from 2016 through '18, was hired by the CGA as its chief business officer — a newly created position.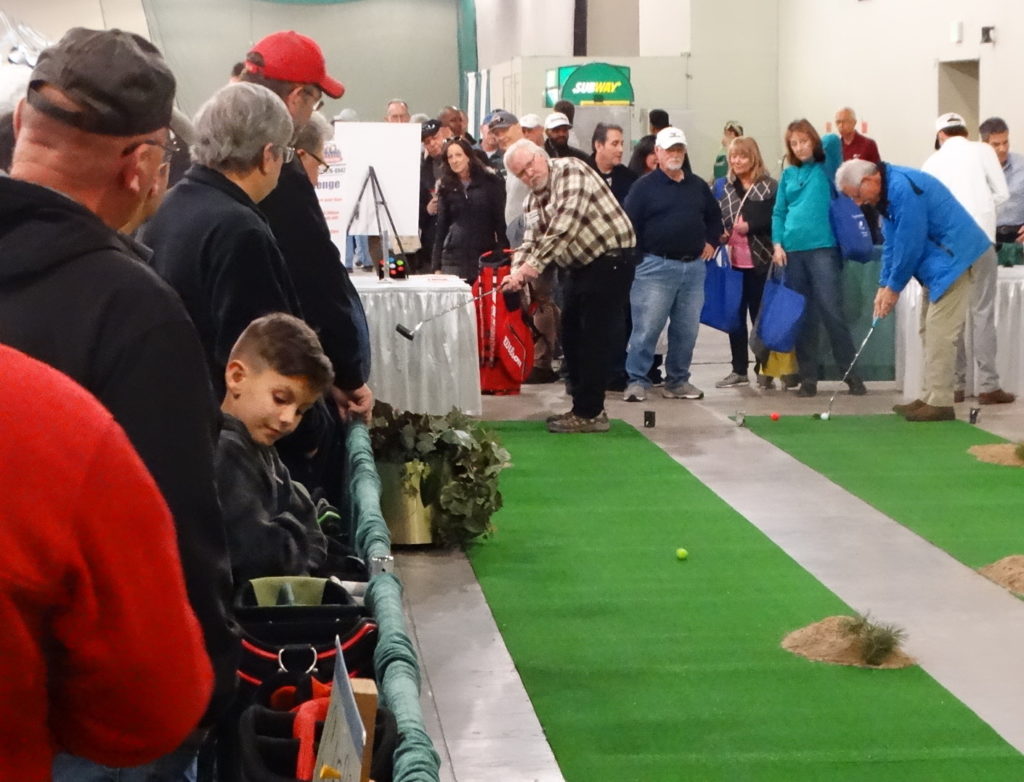 — Attendance at the 2019 Denver Golf Expo was the highest it's been in seven years as the three-day show drew 9,937.
— A movie, "Loopers: The Caddie's Long Walk", which made its debut earlier this year, was narrated by Bill Murray of "Caddyshack" fame and features plenty of Coloradans: George and Duffy Solich, who lent their name and support to the Solich Caddie & Leadership Acacemy, which debuted at CGA-owned CommonGround Golf Course in Aurora; National Sportswriters and Sportscasters Hall of Famer Rick Reilly, who grew up in Boulder; CGA executive director Ed Mate; and former CU Evans Scholars Zoe Welz and Melyzjah Smith. And "Loopers" executive producer Jim Packer is a CU graduate.
— Colorado native Wyndham Clark held the 54-hole lead at the Honda Classic and ended up finishing fifth for his best PGA Tour showing at the time.
— Former Colorado School of Mines golfer Marty Jertson posted his fourth top-10 finish in the national PGA Professional Championship and qualified for the PGA Championship.
— Colorado Christian's Chase Carlson finished third at the NCAA Division II men's national tournament.
— At age 57, Greg Condon of Monte Vista posted a top-15 finish at the Pacific Coast Amateur, which features top amateurs of all ages.
— Connor Jones and Caroline Jordaan, at the time both future University of Denver golfers, swept titles in the Colorado Junior Match Play Championship.
— Coloradan Walker Franklin placed sixth out of 209 golfers at the prestigious IMG Academy Junior World Championships. Walker would go on to sign a letter of intent to play his college golf at the University of Louisville starting in the fall of 2020.
— Competing in her first USGA championship in 17 years, Erin Houtsma of Erie defeated a former U.S. Women's Mid-Amateur champion in this year's national tournament for players 25 and older, before falling in 19 holes in the round of 16.
— Wyoming resident John Hornbeck set scoring records in winning the CGA Senior Amateur by 13 strokes at Riverdale Dunes. Hornbeck was later featured on the USGA's "Celebrating 125 Years in American Golf" for the state of Wyoming.
— Colorado Golf Hall of Famer Jill McGill led after the first round and notched a seventh-place finish in the Senior LPGA Championship.