The Broadmoor's Russ Miller voted into Colorado Golf Hall of Fame; award winners include Weinstein, Walters, Pellegrini, Stangebye, Hillary
By Gary Baines – 10/09/2019
This year started off in very difficult fashion for Russ Miller, the longtime PGA director of golf at The Broadmoor Golf Club in Colorado Springs. His wife of 32 years, Linda, passed away unexpectedly in February at the age of 56.
"It's been a tough year for my family and me losing my wife," Miller noted. "We were together over 35 years."
But some news came on Wednesday that put a big smile on Miller's face. The Colorado Golf Hall of Fame board voted the accomplished and well-liked PGA professional into the Hall, with induction planned on a to-be-determined date late in the spring at Colorado Golf Club in Parker.
"Just to hear positive news with something like this means a lot to me," said the 56-year-old Colorado Springs resident. "It was really special. It sure is nice."
In addition to Miller's induction, five award winners will be recognized during the festivities at Colorado Golf Club. Mary Weinstein of Highlands Ranch, a University of Denver golfer, earned the Golf Person of the Year honors after sweeping the CGA Women's Stroke Play and Match Play Championships in 2019. Jerry Walters, longtime host of the "In the Fairway" Colorado-based radio program, was named winner of a Distinguished Service Award. And Coloradan Eleanore Pellegrini, an outstanding player and contributor to the game over the decades, will receive the Lifetime Achievement Award.
"Future Famer" honors, which go to outstanding junior players, will be awarded to Micah Stangebye of Montrose, who this week won his second straight 4A individual boys state high school title, and Charlotte Hillary of Cherry Hills Village, who put together an outstanding record in 2019 locally, regionally and nationally.
For more on all the award winners, see below.
Miller has served as the PGA director of golf at The Broadmoor since 1998, when he moved to Colorado from North Carolina, where he was born and cut his teeth as a PGA head professional and director of golf. He's accomplished plenty since then, but perhaps most notably he's been the point man in bringing four USGA championships to the Colorado Springs resort — the 2011 U.S. Women's Open and the 2008, '18 and '25 U.S. Senior Opens. And another Senior Open seems very likely — possibly in 2031, according to Miller.
"I feel like I'm an ambassador for The Broadmoor," he said. "I'm so privileged to be here. I've been here almost 22 years and I still love every day here. That's one of my responsibilities is to be a good ambassador. We've had three USGA championships over a 10-year period. And we've got another one coming in 2025 and another one after that. Those are the things I get to do, which are really fun and special.
"It looks like we're going to be on a five-, six- or seven-year rota with the Senior Open. That was one of my goals, and it looks like it's going to come true. That's a fun thing."
(At top, Miller is pictured promoting the 2018 U.S. Senior Open with Pro Football Hall of Famer John Elway.)
The Broadmoor, of course, has a rich history of hosting USGA championships, with the 2025 Senior Open scheduled to be No. 9. That dates back to when Jack Nicklaus won his first U.S. Amateur at the club in 1959.
Miller has frequent, ongoing interactions with the USGA, including working out agreements and contracts for championships and serving as a de-facto general chairman for such events, though he clearly doesn't feel comfortable using that title.
"These championships are so great, not just for The Broadmoor, but the whole state of Colorado. If you look at what Cherry Hills has done, and Colorado Golf Club …," he said. "I think this state deserves to keep getting these championships. It's good economically, it's good marketing-wise and the players love coming to Colorado. The support is tremendous. Every time we've held a championship here, it's broken attendance records, which says a lot about the support of the state."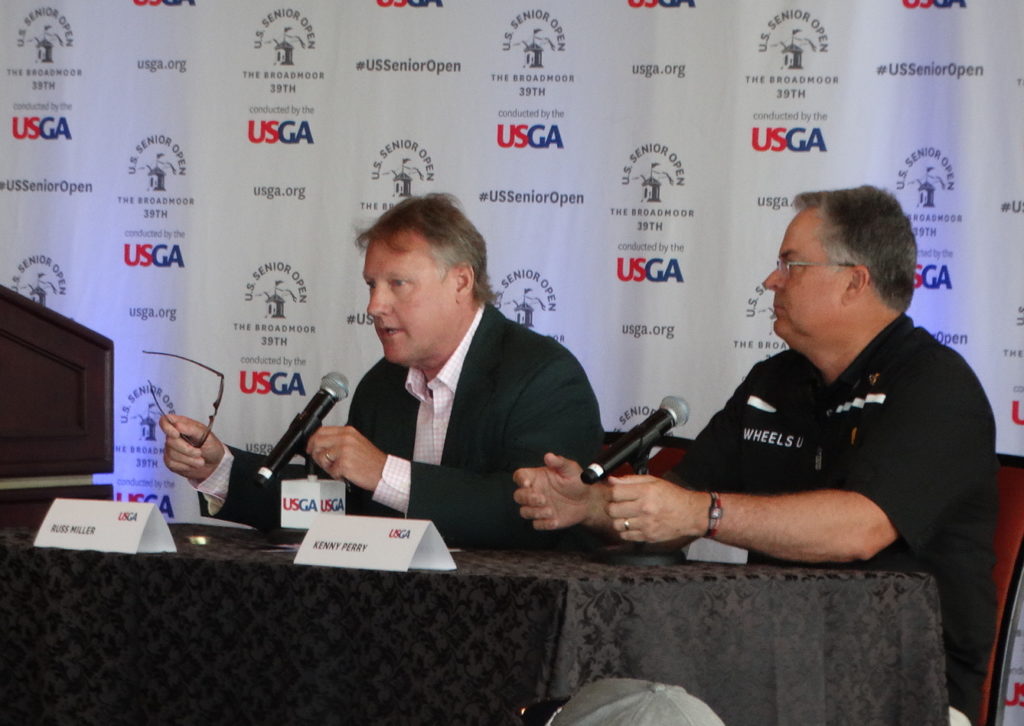 The commitment to host such events is one The Broadmoor has made a point of making.
"When I was hired, I was talked to about reuniting us and the USGA," Miller said. "That is one of my biggest responsibilities here — that relationship with the USGA. Now, my goal has been to keep that going — and keep that going well beyond when I'm gone. Whoever replaces me really has to have a love for the USGA and these championships because it's such a good thing to do for a lot of reasons."
Beyond championships, Miller has made a considerable impact in Colorado over the course of almost 22 years. 
He's among those who played key foundational roles in getting The First Tee of Pikes Peak up and running — he remains a board member there — as well as the PGA Professional Golf Management  program at the University of Colorado-Colorado Springs. (Miller's degree from Ferris State in Michigan is in business marketing and professional golf management.) 
He also served a two-year term on the Colorado PGA's board of directors. In fact, earlier in 2019, the Colorado PGA named Miller its Golf Professional of the Year, its highest annual honor.
Miller is among the Colorado Section members who have received national PGA of America awards as he was named the Resort Merchandiser of the Year in 2003. He's earned that same merchandiser honor from the Colorado PGA four times.
In addition, the Colorado Golf Hall of Fame has twice named Miller its Golfer Person of the Year.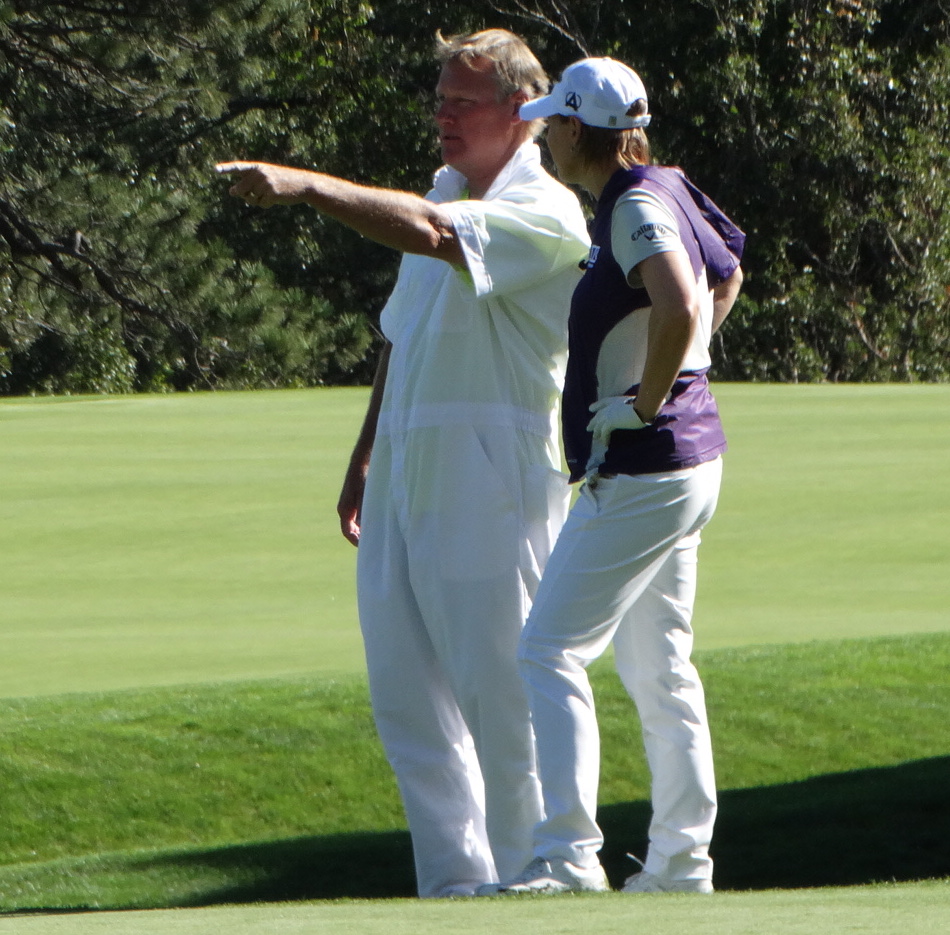 And over the years The Broadmoor has hosted many major golf-related events unrelated to championships per-se. Just in recent years, there was the the Century of Golf Gala in 2015, the G4 Summit three times and a CoBank PEAK Performers event in 2018. And on Nov. 23, the resort will be the site of the inaugural Hale Irwin Dinner.
"Honestly it's more about The Broadmoor than it is about me," Miller said of his impending Hall of Fame induction. "We're so fortunate here to host the USGA championships, to be five-star or five-diamond (among resorts or hotels) for so many years. The things we get to do here, they aren't available everywhere. This place has so much to do with it. Then you have the history here with (Hall of Famers) Dow Finsterwald and Judy Bell and Barbara McIntire and Hale Irwin. All those people make these things possible probably more than what I've done."
Miller also takes pride in the caddie program at The Broadmoor, which produces about 2,000 loops per year. Since Miller started at the resort, 14 caddies have gone on to earn full-tuition and housing Evans Scholarships at CU in Boulder.
And Miller has proven a great mentor for many who have worked with him at The Broadmoor. Forty-one of his proteges have gone on to land leadership positions in the golf industry, many as directors of golf and head professionals.
Appropriately, another longtime fixture at The Broadmoor, former PGA head professional and current instructor Mark Kelbel nominated Miller for induction and informed him on Wednesday that he'd been selected for the Hall.
"We're such good friends," Miller said. "I think he was as excited as I was."  
Part of the reason Miller especially appreciates his impending Colorado Golf Hall of Fame induction is who has been inducted before him.
"I was looking at the past inductees into the Hall of Fame," he said. "The Dow Finsterwalds, the Hale Irwins, the Judy Bells, the Keith Schneiders, the Clayton Coles. These are people that are all great mentors of mine and they're also great friends. They're just good people. If you look at all the people who have been inducted, there's no egos, no 'I'm greater than everyone else.' They're just good, nice people. That's another thing that makes me proud. I haven't done anything playing-wise really (so) to be recognized outside of a player just means a lot. It's pretty cool."
As for the CGHOF award winners who also will be honored at Colorado Golf Club in the spring:
— Mary Weinstein (Golf Person of the Year): The DU senior and Highlands Ranch resident has long been one of the top female golfers in the state, but in 2019 she took it to another level. In winning both the CGA Women's Stroke Play and Women's Match Play in the same year, she became just the third player since 1990 to capture both titles in the same year, joining Jennifer Kupcho (2016) and Colorado Golf Hall of Famer Kim Eaton (2004). Weinstein prevailed in the Stroke Play by six and in the finals of the Match Play 11 and 10 in a scheduled 36-hole match. Also in 2019, Weinstein earned the individual title in the Summit League Championship.
— Jerry Walters (Distinguished Service Award): Walters has hosted the "In the Fairway" weekend radio show since 1993, most recently on 104.3 The Fan. As a former PGA /Korn Ferry Tour representative for Yes Golf, Walters developed connections on tour and continues to have guests on his program from the tour scene. He also discusses a wide variety of general-interest golf topics and supports golf throughout Colorado. Among his media-related honors over the years are two from the CGA, two from the Colorado PGA and the 2015 Colorado Open Ralph Moore Golf Journalism Award. Walters also works as a putting and short game coach at the Trent Wearner Golf Academy.
— Eleanore Pellegrini (Lifetime Achievement Award): Pellegrini has been a very accomplished player over the years, including at a statewide level. Her resume includes two titles in the CGA Women's Senior Stroke Play (1986 and '88), six in the CGA Women's Brassie partner tournament (1978 to '98), 20 women's club championships at Wellshire Golf Course and 17 at The Pinery Country Club. In addition, she served as a vice-president at the CWGA, helped on the CWGA's Course Rating and Handicap Committee and also as a club president at Wellshire.
— Micah Stangebye (Boys Future Famer Award): Just this week, in his hometown of Montrose, Stangebye won the Class 4A boys state high school title for the second consecutive year, and helped Montrose High School earn its third consecutive state team championship. Only two other players in Colorado history have twice swept individual and team state titles in boys high school golf: Denver South's Ron Sevier (1953-54) and Kent Denver's Ethan Freeman (2010-11). This week, competing in his final high school tournament, Stangebye shot rounds of 67-66 at The Bridges, making just one bogey in the process, and won by nine strokes. Also in 2019, Stangebye captured an American Junior Golf Association title in Texas in March.
— Charlotte Hillary (Girls Future Famer Award): The Northwestewrn University-bound Hillary has shined on a variety of levels in 2019. Last month in Montana, she won an AJGA event for the first time. And this month, she teamed up with Hailey Schalk to qualify for the U.S. Women's Amateur Four-Ball for the second time. Elsewhere, Hillary recorded one of the best individual finishes ever by a Coloradan in the Girls Junior Americas Cup by placing third. She was also second in the 3A girls state high school tournament, third in the CGA Women's Stroke Play, and third in the AJGA Hale Irwin Colorado Junior. Off the course, Hillary was recently named the First Tee Volunteer of the Year by the Colorado Open Golf Foundation board, having raised $20,000 for The First Tee and $20,000 more for AJGA ACE Grants.