2021 junior golf season in Colorado produced plenty of headline-grabbing highlights
By Gary Baines – 10/21/2021
A long — and eventful — 2021 junior golf season in Colorado is almost over. The final events on the Junior Golf Alliance of Colorado tournament schedule are scheduled for this weekend with the Parent/Child at Indian Tree Golf Club in Arvada.
As usual, the season produced plenty of headline-grabbing feats, accomplishments and/or newsworthy events. Here are some of the most notable:
— When a Colorado course — in this case, Colorado Golf Club in Parker — hosted a Drive Chip & Putt regional qualifier for the first time ever, in 2019, no junior golfers from Colorado earned a spot in the National Finals. But a September 2021 regional at CGC marked the other end of the spectrum as a record four Coloradans won their age/gender divisions and landed berths in next spring's National Finals at Augusta National Golf Club on the eve of the Masters. Punching their tickets were Matai Naqica, Sophia Capua, Anthony Chen and Judd Nikkel. (READ MORE)
—  The inaugural AJGA Junior Open at The Bridges presented by the City of Montrose was held in early August, and the event wasted no time in producing a national record. In the second round of the 54-hole event, Zachery Pollo of Rocklin, Calif., shot the lowest tournament score in the 43-year history of the AJGA, a course-record 11-under-par 60. A day later, the girls champion at The Bridges, Montgomery Ferreira of Tacoma, Wash., approached the same stratosphere with a 9-under-par 62 to close out the tournament. (READ MORE)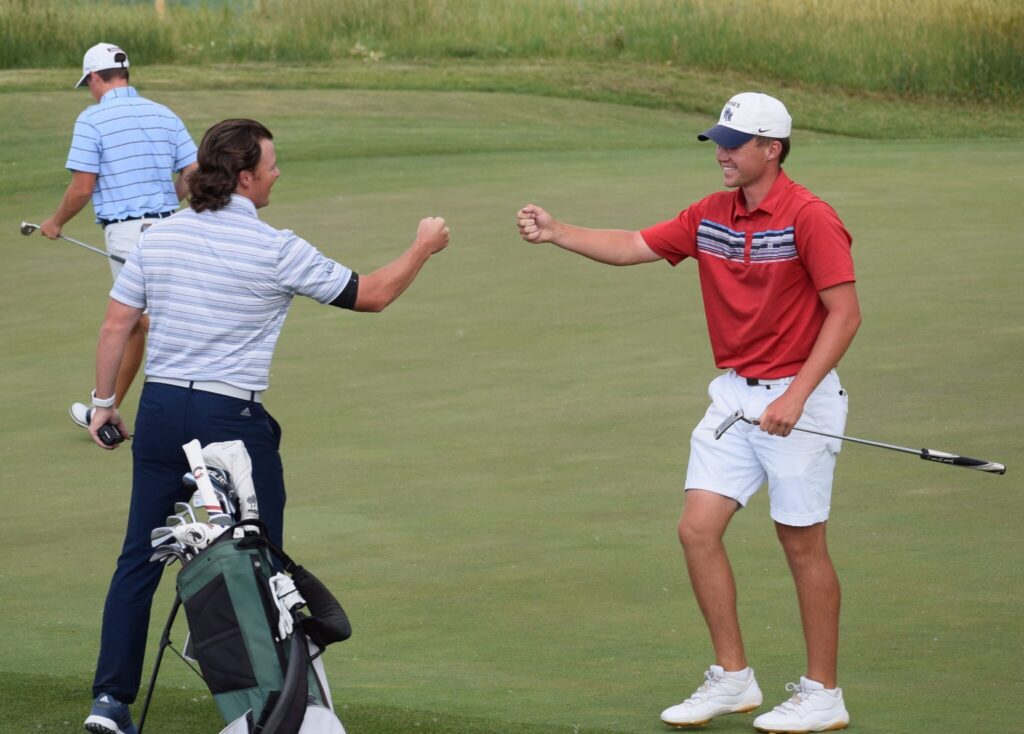 — Meanwhile, two months earlier at the first Colorado-based AJGA tournament of the year, Fort Collins' Owen Cornmesser prevailed in a five-hole playoff to become fourth Coloradan — and second Fossil Ridge High School grad — to win a title in the AJGA Hale Irwin Colorado Junior. (READ MORE) All told, three AJGA tournaments — possibly a record for a single year in Colorado — were held in the Centennial State in 2021, with the stops in Westminster and Montrose sandwiching one at The Club at Flying Horse, the AJGA Colorado Springs Junior by Centura Health. Three Coloradans finished runner-up in the local AJGA tournaments: Luke Cushman of Castle Rock and Sofia Choi of Littleton in Colorado Springs, and Hunter Swanson of Denver in Montrose.
— Hunter Swanson of Denver, the 2020 JGAC Boys Player of the Year, had another strong season in Colorado, including two second-places finishes in JGAC majors and another in the AJGA event in Montrose. But the future University of Colorado golfer particularly shined in big out-of-state events, finishing runner-up in a playoff at The First Tee National Championship and fifth in the pro-junior portion of the PURE Insurance Championship at Pebble Beach, a PGA Tour Champions event that features selected First Tee participants. (Swanson is a member of The First Tee of Green Valley Ranch.) Swanson also placed 51st out of 207 competitors in his age/gender division of the prestigious IMG Academy Junior World Championship and competed in the U.S. Junior Amateur and the Junior America's Cup. This fall, he was named a Future Famer by the Colorado Golf Hall of Fame.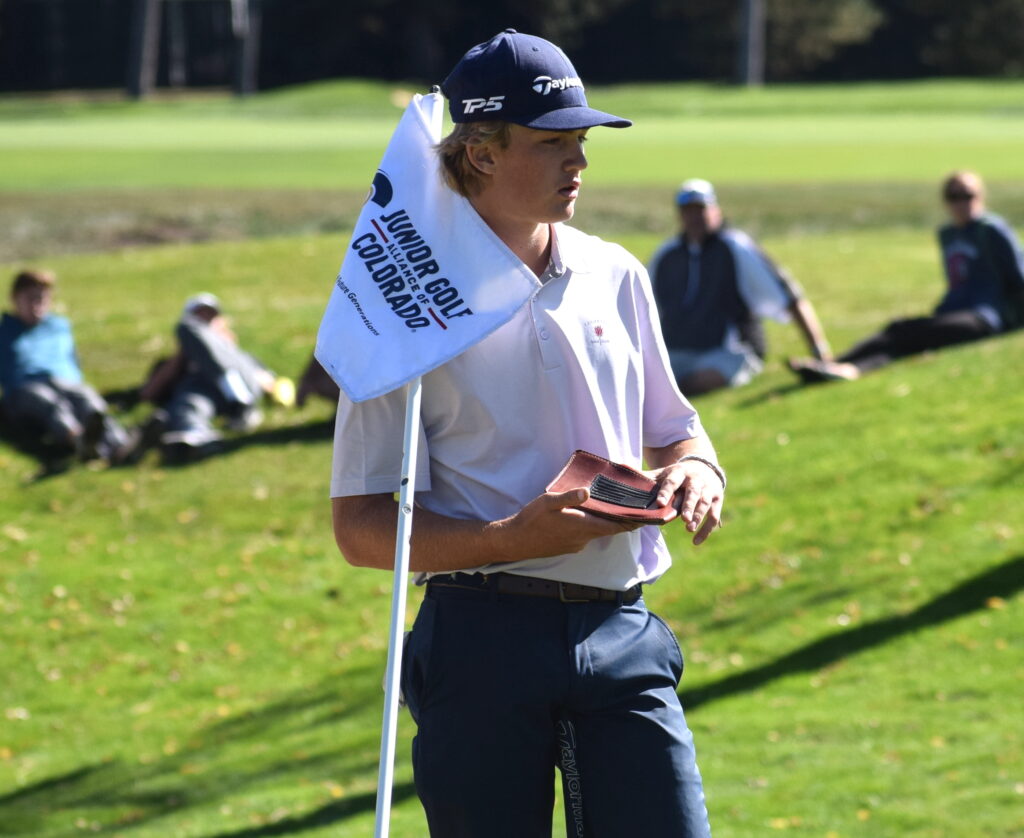 — Matthew Wilkinson of Centennial competed in just two JGAC majors in 2021, but he won both of them, claiming titles in the Junior PGA Championship and the JGAC Tour Championship. That gives Wilkinson victories in three of the last six JGAC majors as he won the Colorado Junior Match Play in 2020. The Colorado State University-bound Wilkinson also recently helped Arapahoe win its first boys state high school team title since 1988. He also qualified for the U.S. Junior Amateur, was the top Colorado finisher at the Junior America's Cup (13th place) and was named a Colorado Golf Hall of Fame Future Famer.
— The girls side of the JGAC Tour Championship produced its youngest winner ever — the event started in 2016 — with 14-year-old Hadley Ashton of Erie prevailing by five strokes at Denver Country Club.  It was the sixth JGAC victory of the year for Ashton, who's now a freshman at Erie High School. Out of state, Ashton finished 15th among girls 13-14 at the IMG Academy Junior World Championships and earned Future Famer status from the Colorado Golf Hall of Fame.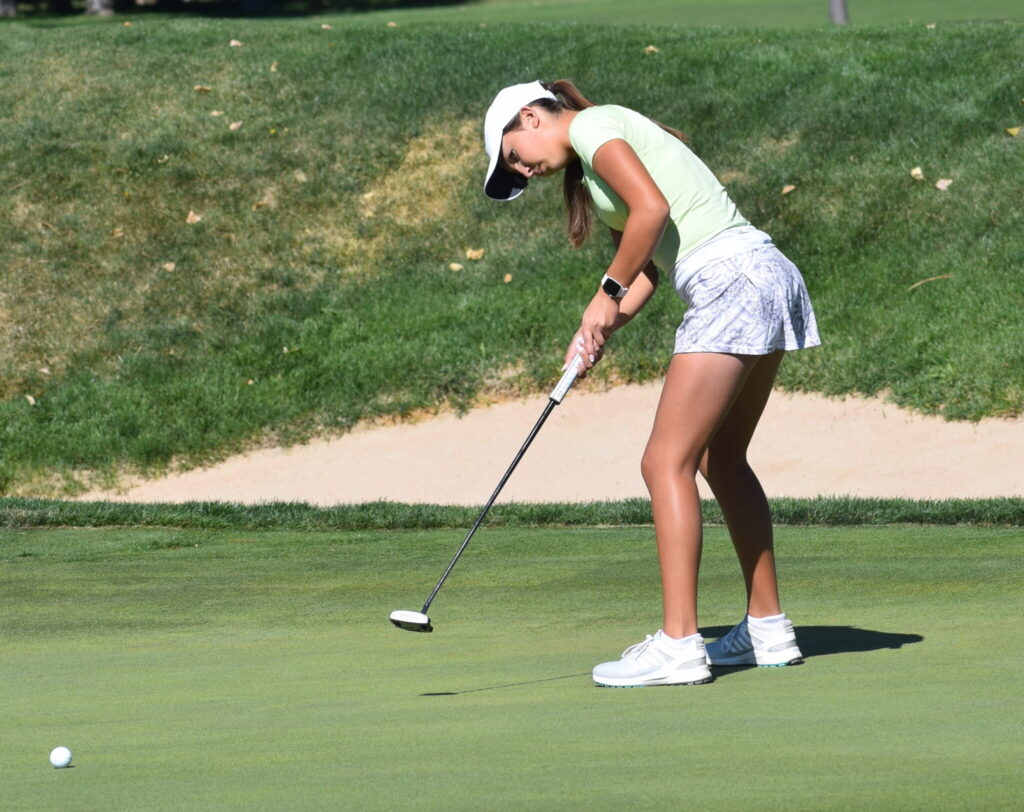 — Will Kates of Centennial, a teammate of Wilkinson at Arapahoe, earlier this month won the second 5A individual state title of his high school career by overcoming Wes Erling on the second hole of a playoff. Kates became the 12th two-time boys state high school individual champion in Colorado history, joining, among others, current PGA Tour player Wyndham Clark.
— Emma Bryant of Aurora, now competing for the University of Denver, put together arguably the most impressive individual performance of the season by a Colorado junior in 2021. In her final JGAC event, the Colorado Junior Amateur, she won the girls competition by a mind-boggling 20 strokes. By way of comparison, current LPGA Tour standout Jennifer Kupcho won the Colorado Junior Amateur by nine in 2014, current social media sensation Paige Spiranac prevailed by 10 in 2010, and two-time CoBank Colorado Women's Open champion Becca Huffer captured her title by eight in 2005. Bryant earned her third JGAC major title — and the seventh for her family as older brother Davis won four. (READ MORE)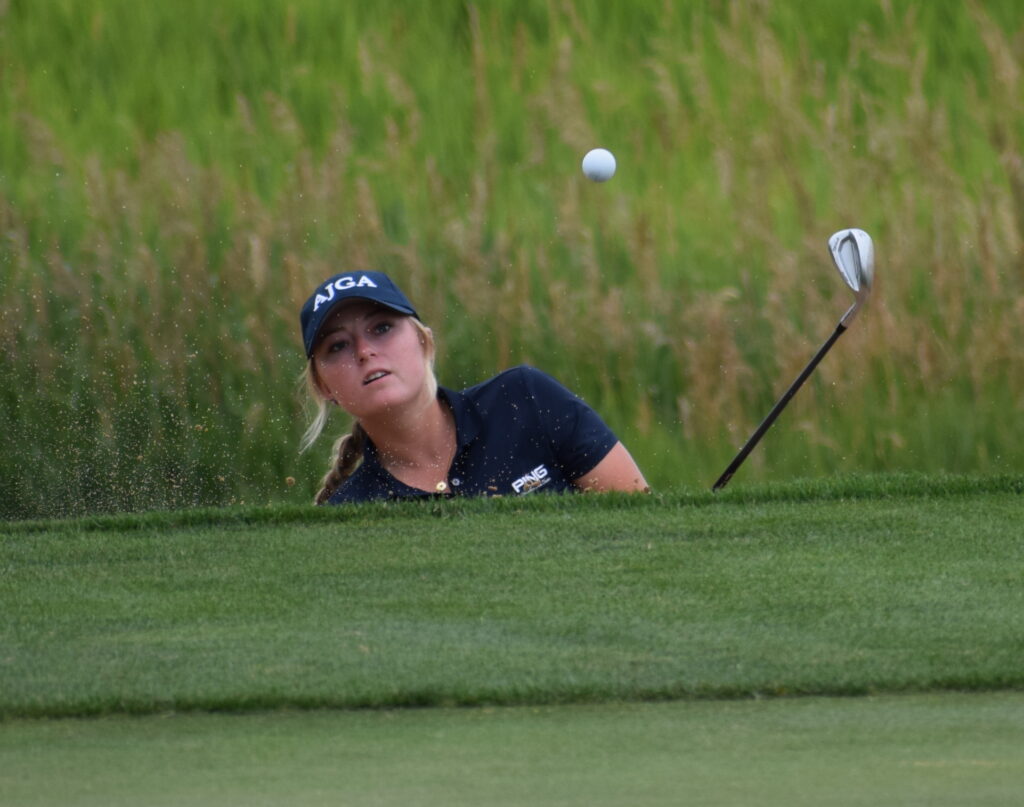 — The much-respected — and ever expanding — Solich Caddie & Leadership Academy completed its 10th summer and continues an impressive run of making an impact on the participating kids. Nearly 300 youngsters have gone through the program, racking up more than 13,000 loops over the last decade. Thirty of those caddies have earned the full-tuition and housing Evans Scholarship at the University of Colorado, including a record eight this year. (READ MORE)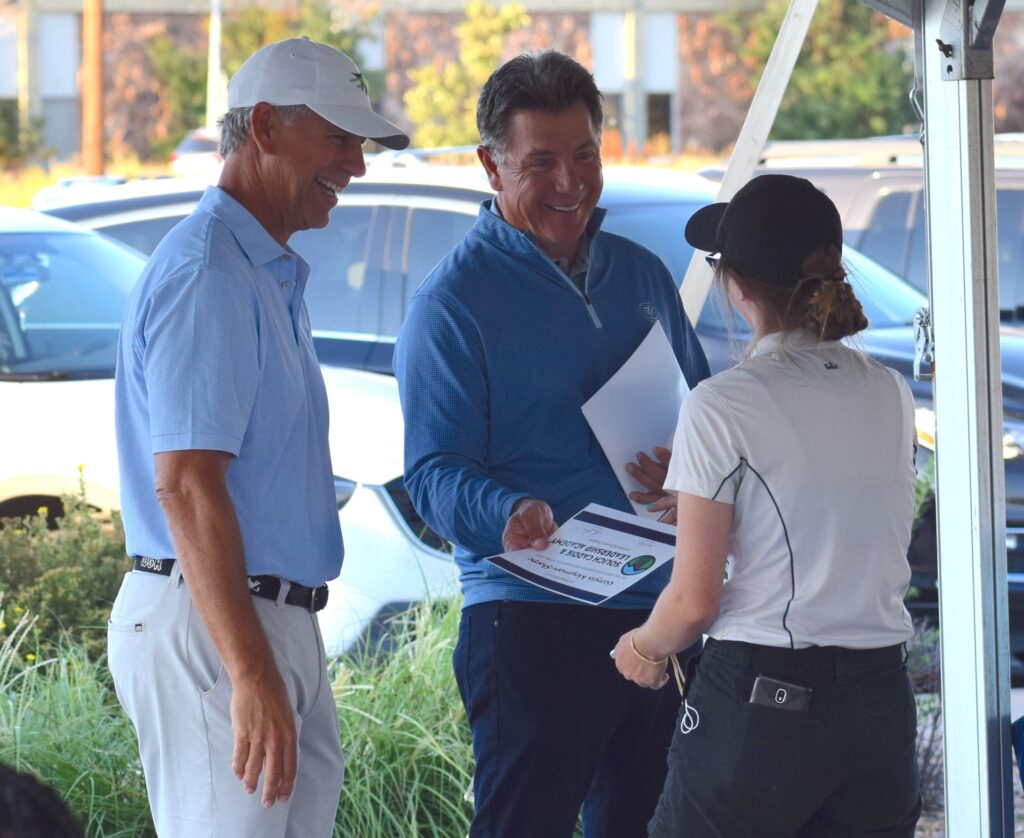 — Texan Morgan Miller, who has verbally committed to play her college golf at the University of Colorado, won the girls title at the Colorado Junior Match Play for the second consecutive year, marking the first time that's happened since Somin Lee went back to back in 2008-09. Meanwhile, the boys final in the Junior Match Play ended in spectacular fashion Ben Harding of Longmont holed out from 15 yards for birdie on the first playoff hole to defeat Jordan Jennings of Montrose, who had led the match 2 up with three holes left in regulation. (READ MORE) 
— One of Colorado's own, Jennifer Kupcho, was named a national ambassador for Youth on Course, the ever-growing non-profit program which makes golf more accessible to juniors by capping their cost for a round at $5 at participating facilities, possibly with some date/time restrictions. As a junior player in Colorado, Kupcho captured two 4A girls state high school titles while at Jefferson Academy, winning by 14 strokes in 2014 and by 10 in 2015. She also won the Colorado Junior PGA twice, the Colorado Junior Amateur once and the Colorado Junior Tournament of Champions once. Three times she represented Colorado in the Girls Junior Americas Cup, finishing eighth individually in 2014. And she was a member of the CGA's Hale Irwin Player Program at CommonGround Golf Course in Aurora in 2014. (READ MORE)
— Speaking of Youth on Course, the second annualColorado-based Hundred Hole Hike raised more than $14,000 for YOC. That brought the two-year total for money raised for Youth on Course through the local HHH to more than $37,000. Nowadays, there are 2,230 Youth on Course members in Colorado as every JGAC member is enrolled. In all, 38 Colorado courses participate in Youth on Course. (READ MORE)
— In an eight-day period early in the summer, Jessica Mason of Westminster won two significant titles in the state, running away with a 10-stroke victory in the 4A girls state high school meet, then earning the Colorado Junior PGA title by one. Mason became the fourth consecutive player from Holy Family to capture an individual girls state golf title following Hailey Schalk's run from 2017 through '19 before last year's state meets were canceled.
— For the second straight time, a Coloradan earned a top-10 individual finish at the Girls Junior Americas Cup competition. This time, Kaylee Chen of Parker placed eighth individually out of a field of 62. After Charlotte Hillary was third in 2019 — the 2020 event was canceled due to Covid-19 safety concerns — Chen closed with a 4-under-par 67 to share eighth place at 3-under 210. (READ MORE)
— From the category of "All in the Family", Katelyn Lehigh of Loveland won the 5A girls state high school individual title, meaning that in three of the last four years the girls state tournaments have been held, a golfer with the surname Lehigh was a state champ. In addition, she and her older sister Lauren (a two-time individual state champ) have each led Loveland to a state team title as well. (READ MORE)