Hundred Hole Hike pays big dividends despite all the aches and pains; event at CommonGround raises more than $14,000 for Youth on Course
By Gary Baines – 9/28/2021
Brandon Kuhl was striding along, certainly more easily than most even though he had a carry bag on his shoulders, approaching his 100th hole of golf for the day.

"It's a great way to give back … while torturing yourself," Kuhl noted without stopping his seemingly endless routine of walking, walking, walking and hitting the periodic golf shot.

And so it went on Monday on the back nine at CommonGround Golf Course in Aurora, where six hearty souls played 100-plus holes in a single day — all walking — in a fundraising effort for Youth on Course, the ever-growing non-profit initiative that makes golf more accessible to juniors by capping their cost for a round at $5 at participating facilities.

The Junior Golf Alliance of Colorado's "Hundred Hole Hike" was a mixture of pain, some fun and plenty of satisfaction.

"My back started hurting early in the day — and now my whole body hurts," Ashley Harrell, the CGA's managing director of golf operations — and the event's chief organizer — reported a few minutes after wrapping up her 11th-plus set of nine-hole rounds. "I'd give (the pain level) a solid 7 out of 10, with 10 being 'I can't move' and 7 being 'I don't want to move.'
"Passionate people do crazy things."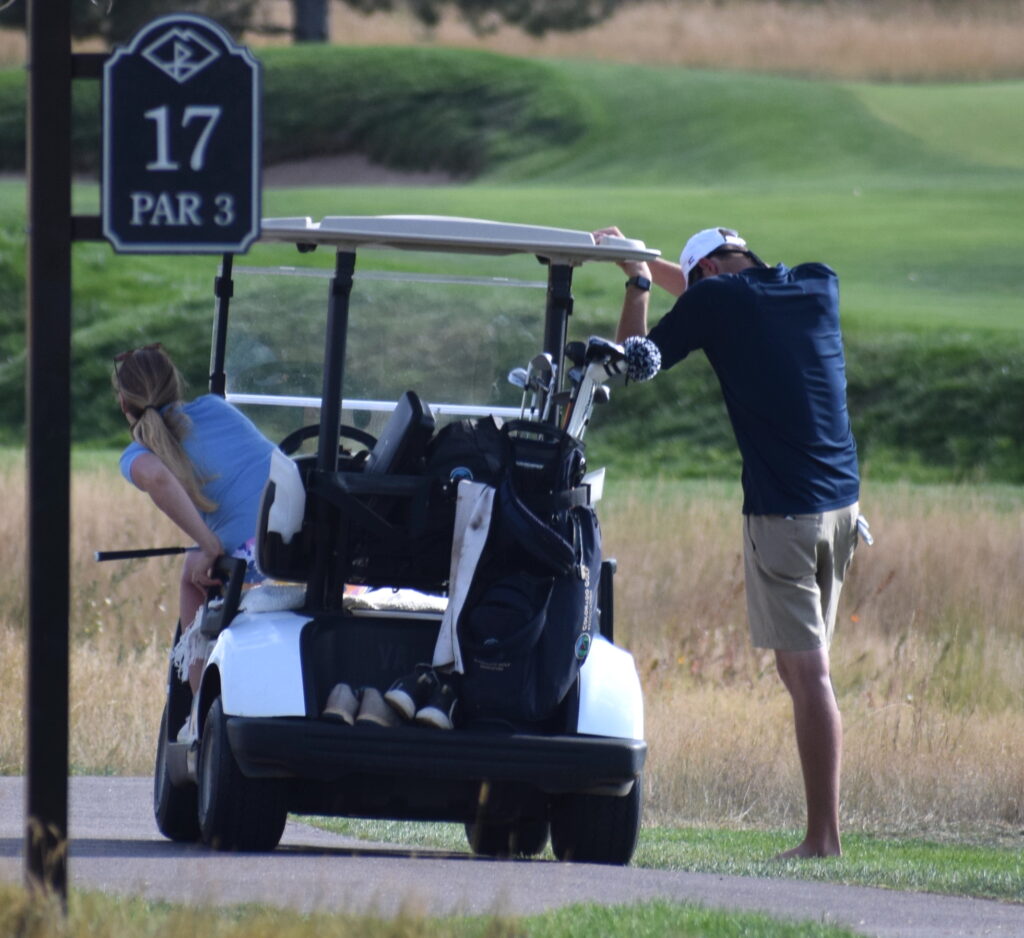 Indeed, Kuhl said he hiked 31.04 miles in 10 hours and 33 minutes, playing 105 holes — because he wanted to do more than the 104 he logged at last year's Hundred Hole Hike at CommonGround. Others Hikers checked in in the high-20s as far as miles they hoofed it on a day the temperature approached 90 degrees.

The satisfaction part came from raising more than $14,000 — as of Tuesday afternoon — for the cause. Youth on Course was founded in 2006 and was first rolled out in Colorado in 2018 by the CGA in conjunction with the Colorado PGA through the Junior Golf Alliance. Nowadays, there are 2,230 Youth on Course members in Colorado as every JGAC member is enrolled. In all, 38 Colorado courses participate in Youth on Course.

"I think it was a successful Hike," Harrell said. "Anytime you can raise $10, $15, $20,000 for a good cause, I'd consider that successful."

Six Hikers took the challenge this year: Harrell; Kuhl, father of JGAC golfer Miles Kuhl; Samantha Crawford, the junior golf manager from the Colorado PGA; Ryan Smith, chief development officer for the CGA; Matthew Walker, manager of programs for the CGA; and Brent Vasa, director of junior competitions for the CGA. It was the second JGAC Hundred Hole Hike for Harrell, Kuhl and Crawford, and the first for the others.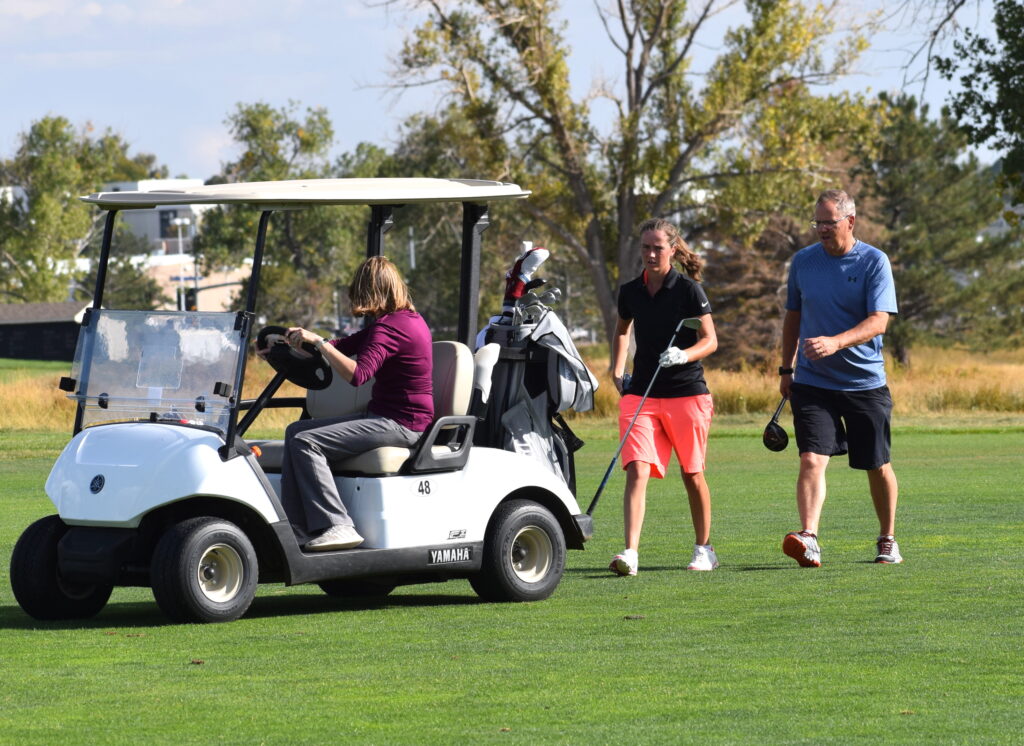 Last year, eight golfers participated in the inaugural Colorado-based Hundred Hole Hike, raising more than $23,000. That brings the two-year total for money raised for Youth on Course through the local HHH to more than $37,000.

Some tidbits from Monday's Hike:

— Despite playing fairly quickly — practice swings are few and far between, and casual glances suffice for lining up putts and chips — Crawford, who played college golf at Nebraska-Kearney, made 14 birdies on the day. She birdied the par-5 18th nine times in the dozen times she played the hole. Meanwhile, Kuhl chalked up eight birdies in 105 holes while sporting the loudest shorts of the bunch.

— Walker shot a 31 for one nine-hole stretch that he played barefooted.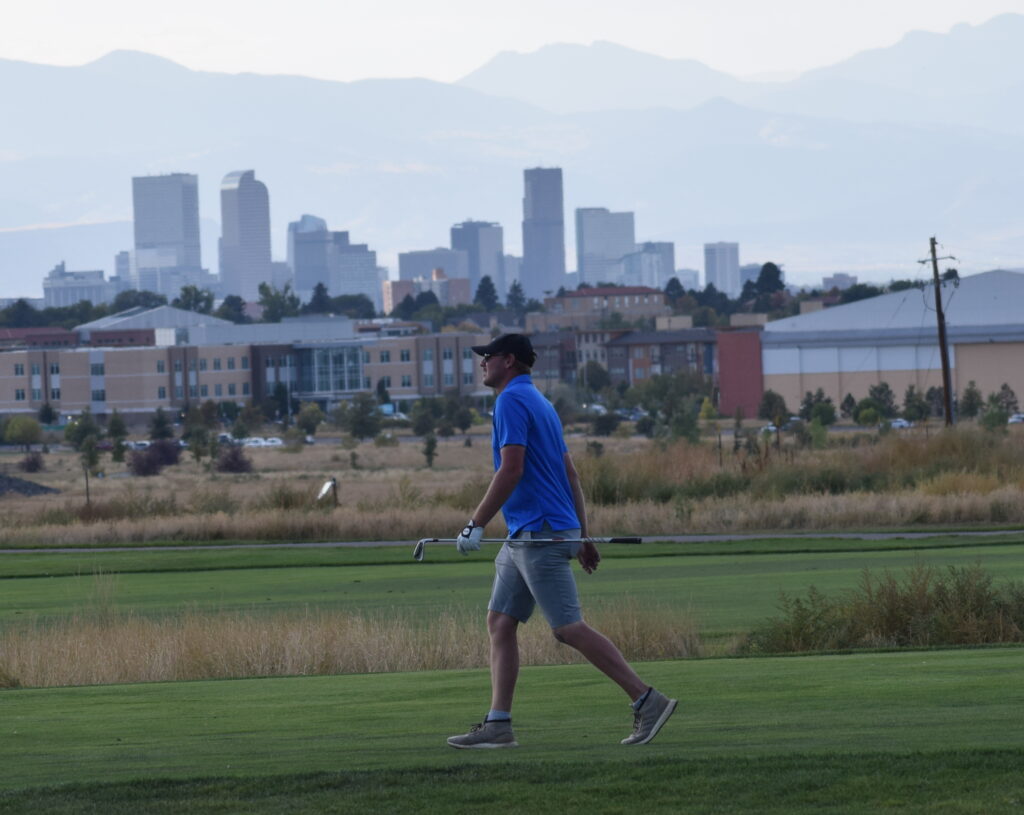 — While most of the Hikers had support carts with drinks and food driven by encouraging supporters, Kuhl carried his own bag — with just a bare minimum of clubs — and went at it alone for much of the day. Despite that, and going five additional holes, Kuhl was the first finisher on Monday.

"We got lapped twice by Brandon, our ironman," Harrell said with a smile.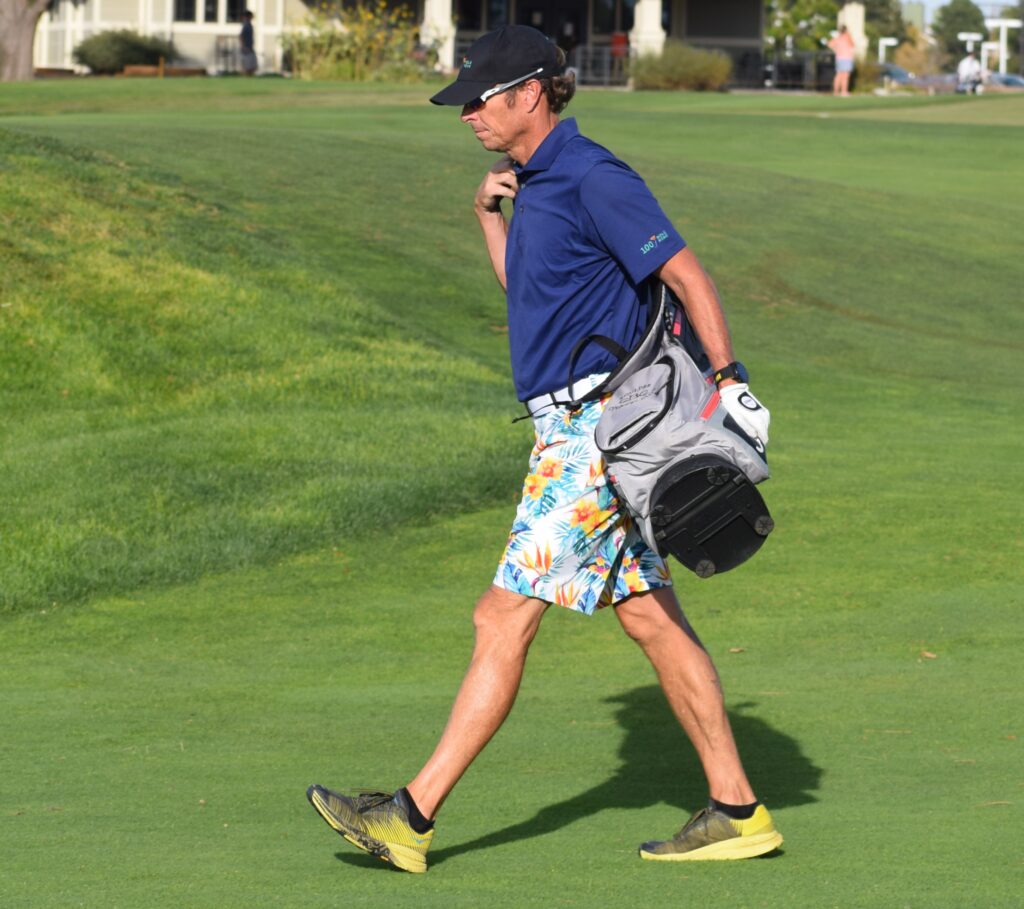 Smith and Harrell were the only all-day-long twosome on Monday, supported by fellow CGA staffer Kate Moore, who kept music — "show tunes and early 2000's pump-up tunes" coming from the cart. Others, like Crawford, sported AirPods in her ears for some entertainment.

Harrell and Smith were the day's final 100-hole finishers, concluding the proceedings at about 6:40 p.m. after starting at 7 a.m., like their cohorts. 

And with that, the final participants walked/limped — slowly — to their vehicles to depart, alternating between smiles and painful grimaces, and ready for a bath or shower and some down time.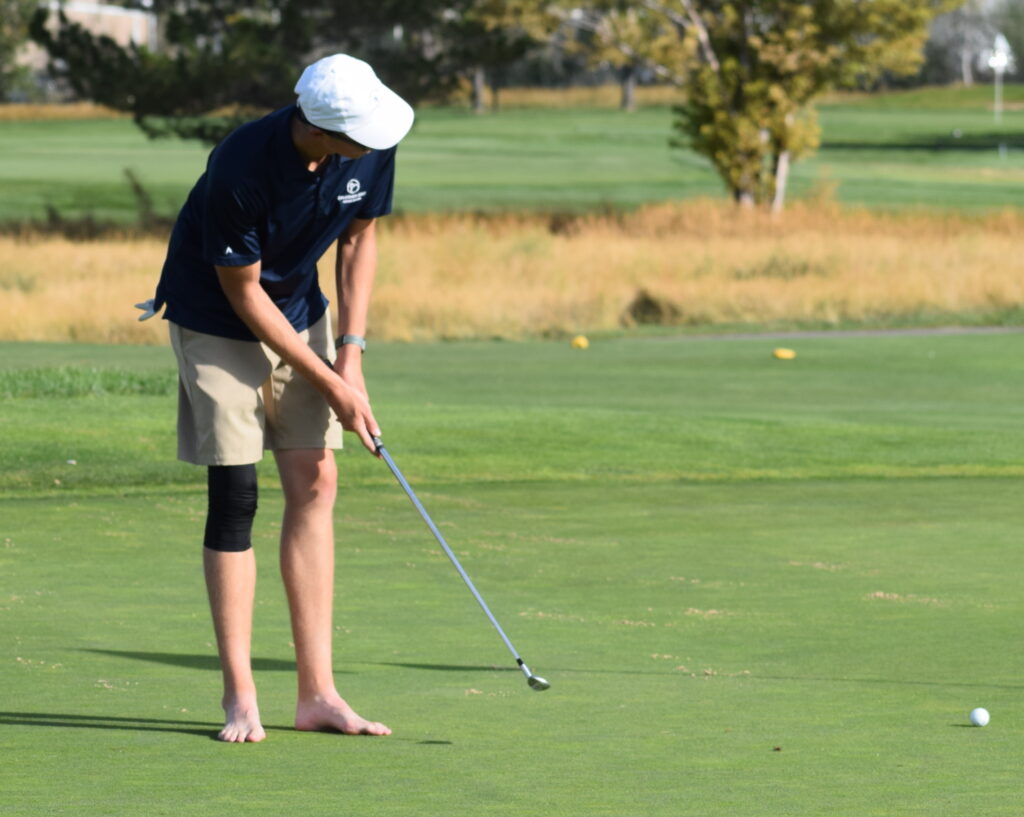 More Information on Youth On Course: Nationwide and in Canada, Youth on Course includes more than 120,000 members, and over the years the program has subsidized more than 1 million rounds. In excess of 1,500 courses participate in the YOC program. Over the last 15 years, a total of more than $8 million has subsidized Youth on Course rounds.
Michael Lowe, vice president of programs for Youth on Course, did the first YOC Hundred Hole Hike in 2015 at The Olympic Club in San Francisco.

The Colorado version of the Hundred Hole Hike is one of many such events held across the country between June and October each year, usually hosted by major golf organizations. In 2020, more than $960,000 was raised for YOC through such Hikes.
For more on Colorado's Hundred Hole Hike, CLICK HERE.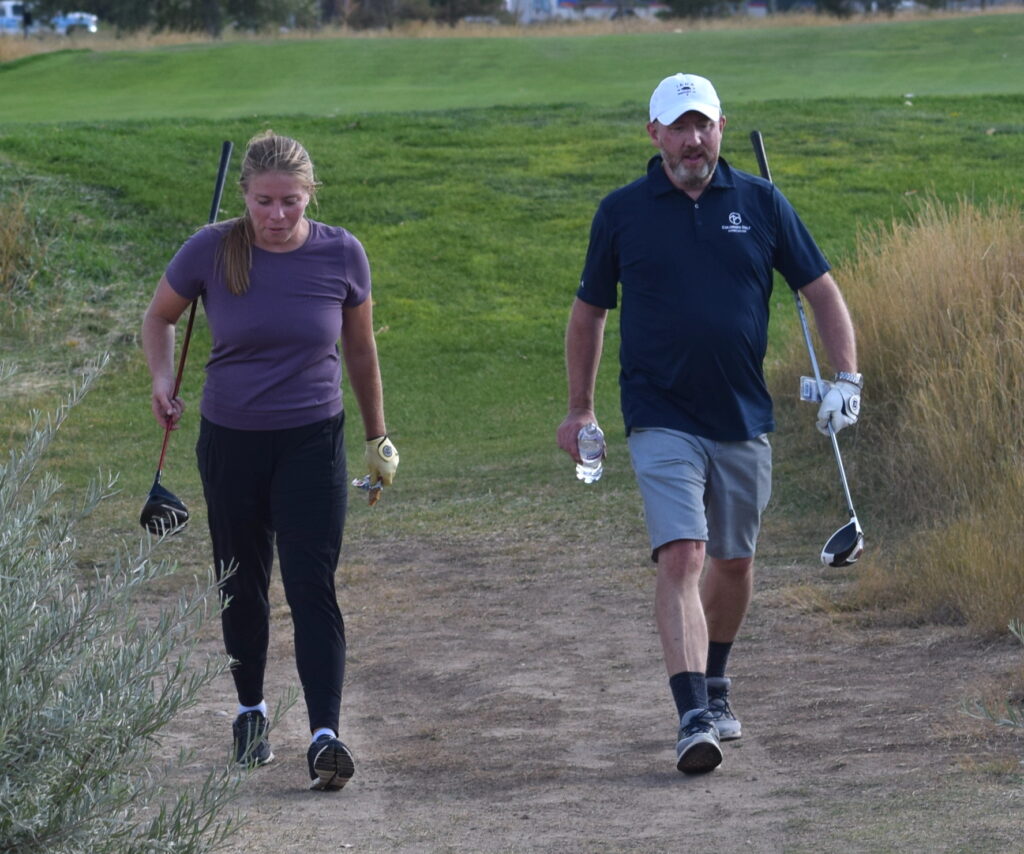 For more about Youth on Course in Colorado, CLICK HERE.