A record 4 Coloradans advance to Drive, Chip & Putt National Finals, set for Augusta National Golf Club on eve of Masters; Matai Naqica, Sophia Capua, Anthony Chen and Judd Nikkel qualify at Colorado Golf Club Regional
By Gary Baines – 9/19/2021
After not a single Colorado junior golfer advanced to the National Finals the first year an in-state course hosted Drive, Chip & Putt Regional Qualifying in 2019, the locals did their best to corner the market on Sunday at Colorado Golf Club in Parker.
With eight players — the winners of each of the various age/gender divisions — advancing to the DCP National Finals set for April 3, a record four of those spots went to Coloradans.
To put that into perspective, prior to this weekend, never had more than three Coloradans in a single year earned National Finals berths. And, in all the previous DCP National Finals (which debuted in 2014), a grand total of six players from the Centennial State have competed in the event finale that takes place the Sunday before Masters week.
But making the grade on Sunday — thus combining to become 5 percent of next spring's 80-person National Finals field — were Matai Naqica of Centennial (boys 14-15), Sophia Capua of Aurora (girls 14-15), Anthony Chen of Aurora (boys 12-13) and Judd Nikkel of Fort Collins (boys 10-11).
"It's the greatest feeling I've probably ever felt," said Naqica, a sophomore at Columbine High School. "The feeling of going to Augusta is really extraordinary. I can't wait to go there."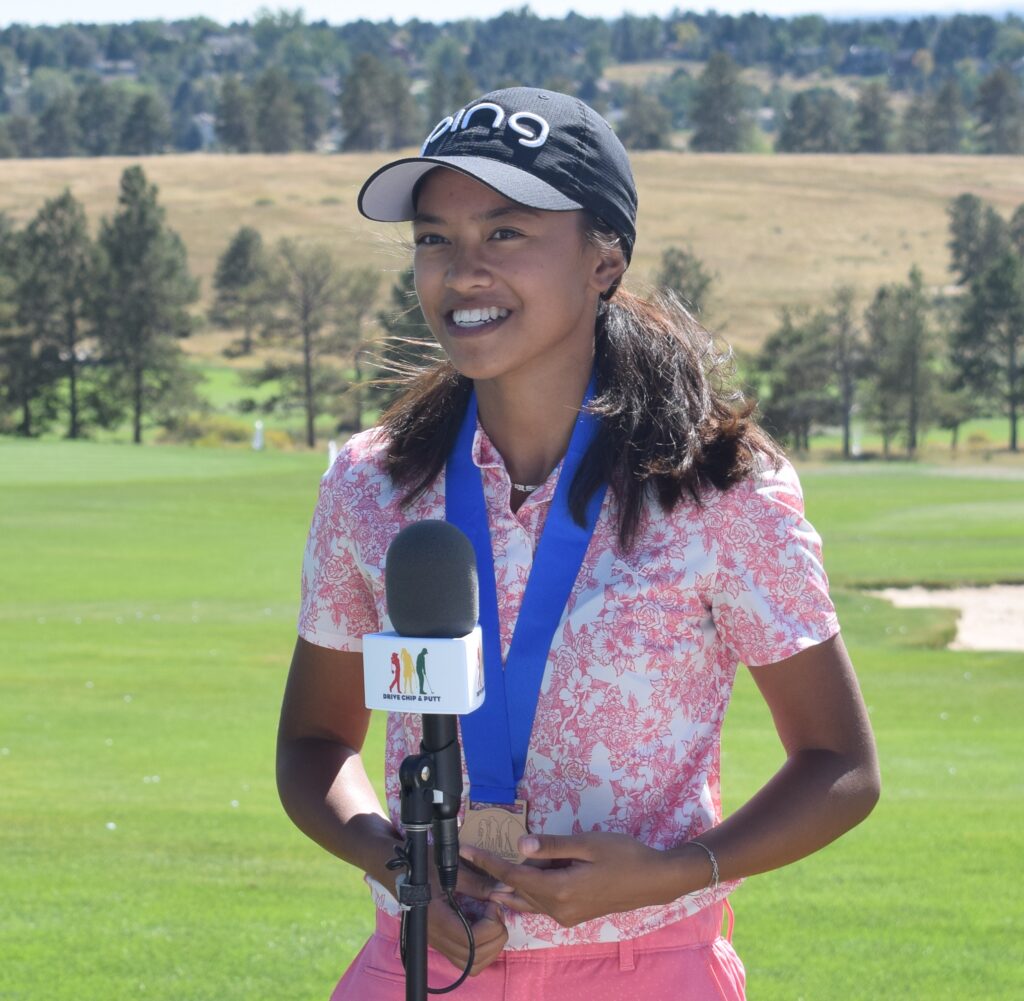 And it easily could have been five Coloradans advancing, but Crew Ortiz of Colorado Springs, bother of 2019 DCP National Finalist Grady Ortiz, lost in a playoff, 34 points to 27, for the boys 7-9 title on Sunday after leaving his playoff putt well short of the mark.
"I feel proud (in placing second), but I'm also a little disappointed," Ortiz said.
Naqica said this is his seventh year going through DCP qualifying and his fifth time making it through Locals and Sub-Regionals to the Regionals. But it's his first time punching his ticket to National Finals. And at 15 years old, it's his final year of eligibility.
"This is my last year, so it's going to be like going out like a firework," said Naqica, who, appropriately, was born on July 4.
How seriously did Naqica take qualifying this time around? Enough so to skip a fall high school ritual important to many.
"I knew I put everything I had into this," he said. "I just really committed to this tournament and felt like I was going to play good today. You've got to make sacrifices — like I didn't go to homecoming last night just to practice here. I'm glad this paid off."
The only six Coloradans who have competed in DCP National Finals are Caitlyn Chin twice (2016 and '19), Chunya Boonta (2019), Grady Ortiz (2019), Luke Trujillo (2016), Arielle Keating (2016) and Kaden Ford (2018). Boonta posted the best finish ever by a Coloradan at the National Finals, placing second in her age group two years ago.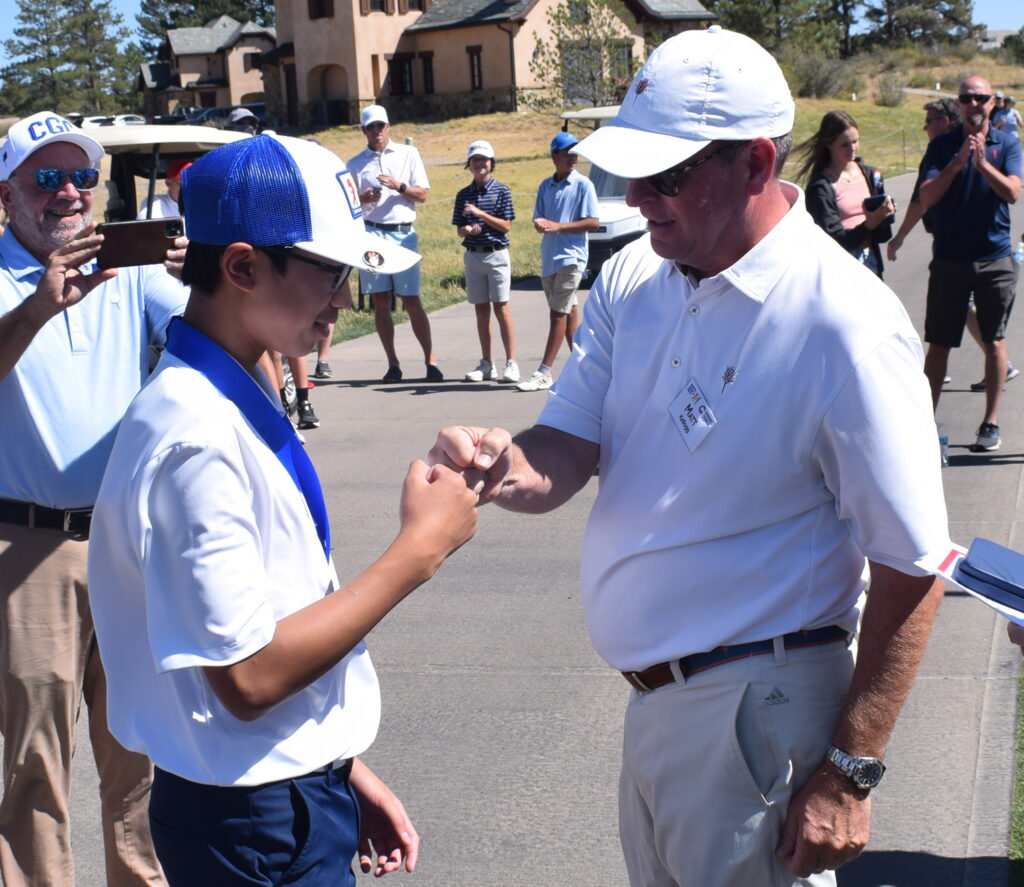 Naqica, winner of the Junior Golf Alliance of Colorado's 11-13 Junior Series Championship in both 2018 and '19, on Sunday accumulated 163 points at the Drive, Chip & Putt Regional, winning his 12-player division by 12 points.
Because he worried about going off the Drive grid at CGC, Naqica teed off with a 2-iron, hitting it 283 yards. Then he chipped in with his final ball in that discipline.
Naqica dedicated his performance to his high school, Columbine, which endured an infamous deadly school shooting in 1999.
"I did this for Columbine High School," he said. "I'll be representing Columbine and the state of Colorado (at the DCP National Finals). It's a great feeling."
Meanwhile, Capua won the girls 14-15 division by nine points, placing first at Regionals after finishing second in both Locals and Sub-Regionals. Among those Capua beat on Sunday was Yana Wilson of Henderson, Nev., a two-time DCP champion in girls 12-13 who finished fourth on Sunday.
So what does it mean to be one of just 10 Coloradans ever to qualify for the DCP National Finals?
"It means a lot to me, honestly," Capua, a 13-year-old eighth-grader said. "I was really, really nervous today."
Capua is no stranger to success in Colorado. This year alone, she's captured eight JGAC titles in her age/gender division.
"I've just improved a lot," she said.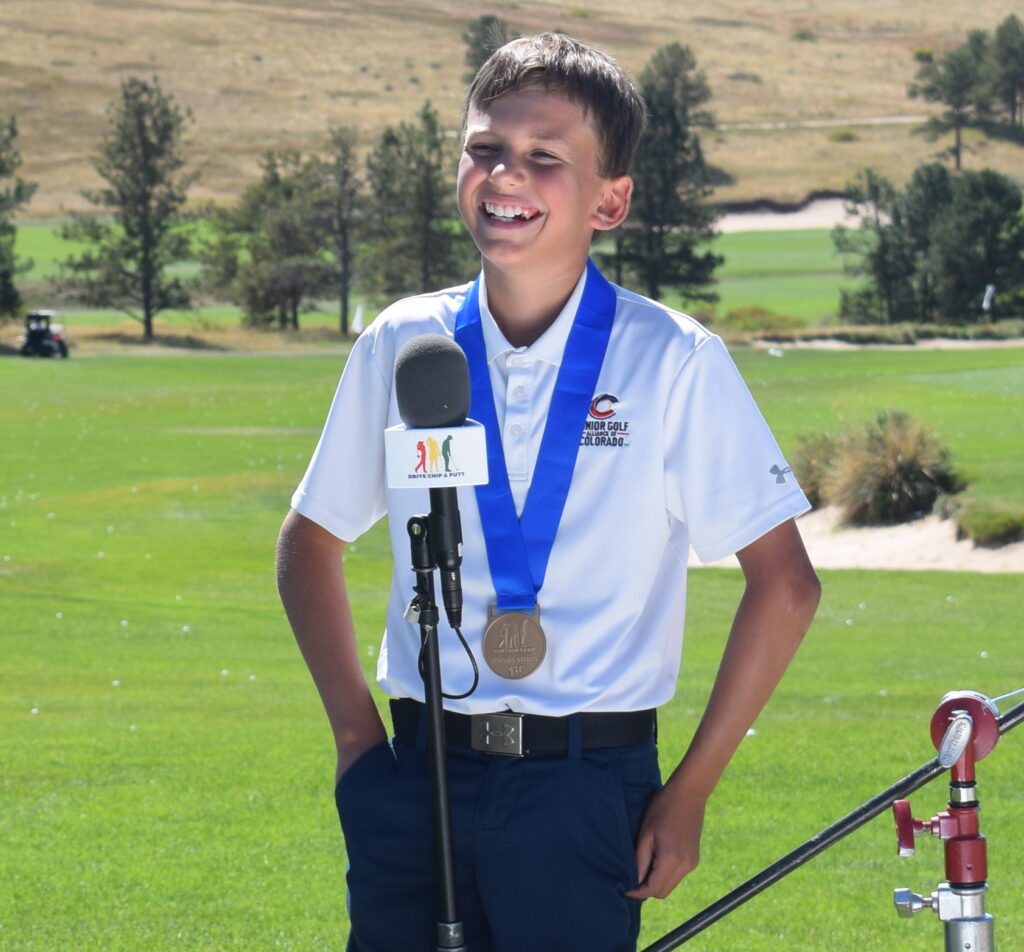 As for Chen, he ran away with the boys 12-13 title, prevailing by 26 points over the runner-up. He won both the Drive and Putt disciplines.
"It feels cool" to be one of four Coloradans to advance this year, he said. "I'm just super excited to go to Augusta because I want to see what I can do there."
On Sunday, Chen accumulated more points than he has in any previous DCP competition. In fact, his 164 total was the most of any competitor in any division on Sunday.
"A week before, I tried to practice every day," the 12-year-old seventh-grader said. "We knew these greens are fast, so we've been practicing at places where the greens are fast. I think that helped.
"I was kind of nervous today, but mostly just excited because Drive, Chip & Putt is mostly just for fun. I already made it really far, so I didn't want to put pressure on myself."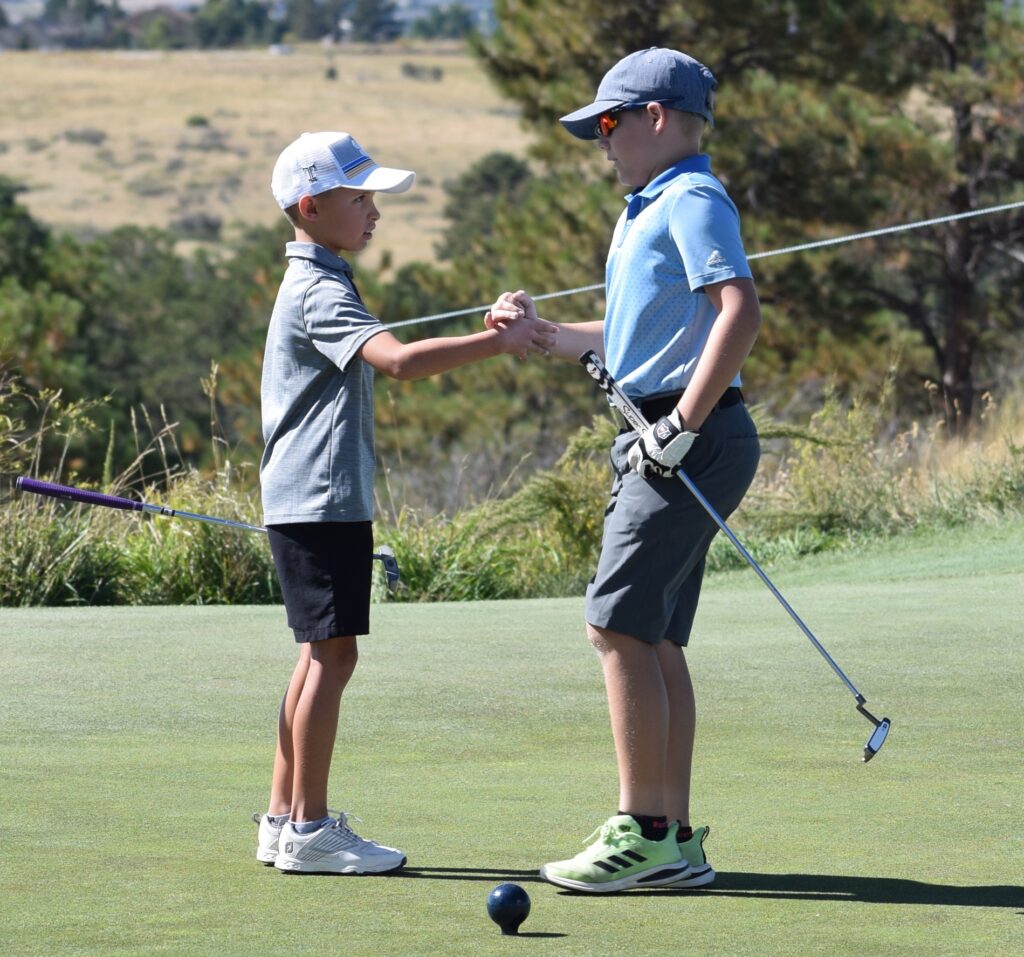 Like Chen, Nikkel racked up more points on Sunday than he ever had in a DCP event.
"I'm definitely proud of myself for making it this far, then going to Augusta," said Nikkel, who was sporting a JGAC shirt on Sunday. "I put in the work for it, so I feel really good.
"It's fun that we live in Colorado and we (qualify) from Colorado."
Nikkel, 10, won on Sunday after placing runner-up at both the Local and Sub-Regional Qualifying.
In all, 16 states and Canada were represented at Sunday's DCP Regional, which was the second held at Colorado Golf Club. CGC also did the honors in 2019 before last year's qualifiers were canceled due to Covid-19 safety concerns.
"Being back here, it's such an honor for Colorado Golf Club to host this," Matt Kellogg, CGC's president, said on Sunday in between handing out awards. "Giving back to the game is really important to Colorado Golf Club. I'm glad we're up here today and get to send some kids to Augusta this year.
"We've had a great time and great member support as far as volunteering and fundraising. Our club has really embraced this. We look forward to doing it again. This is the most pure form of being able to give back to the game of golf."
Though Kellogg anticipates another Colorado club likely hosting DCP Regionals over the next couple of years, he hopes the event returns to CGC after that.
"We as a club have already thrown our name in the hat," he said in that regard.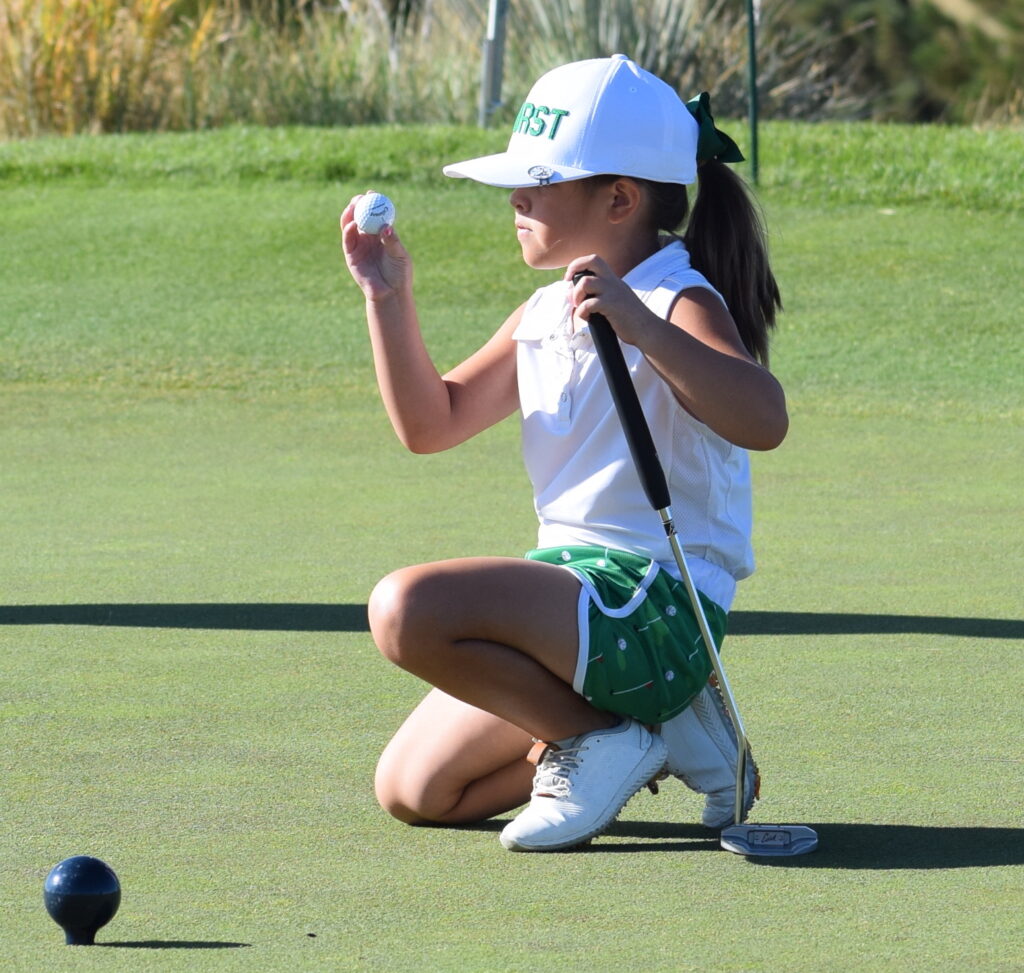 Colorado Golf Club has been the site of the 2010 Senior PGA Championship, the 2013 Solheim Cup and the 2019 U.S. Mid-Amateur.
In all, 10 courses around the country are hosting DCP Regional Qualifying this year — and a stellar list it is. Besides Colorado GC, it includes sites which have been home to a total of 18 U.S. Opens, nine PGA Championships and four Ryder Cups in the past. Most notably, Regionals are set for Pebble Beach Golf Links in California, Medinah Country Club in Illinois, Oak Hill Country Club in New York and Oakland Hills Country Club in Michigan. Also on the Regionals list are TPC Scottsdale, Quail Hollow, TPC River Highlands, Alotian Club and The Bear's Club.
At each of 10 Regional Qualifiers, the winner of each age/gender division advances to the DCP National Finals. There are eight age/gender divisions in each DCP event.
Regionals are the third of three stages of DCP qualifying, following Locals and Sub-Regionals.
In DCP events, contestants score points in each discipline — driving, chipping and putting — based on how they place in each, with the points added together for a cumulative total.
DCP is sponsored by the Masters, the USGA and the PGA of America. The competition is limited to players 7-15.
Drive, Chip & Putt Regional Qualifying
ADVANCE FROM COLORADO GC TO DCP NATIONAL FINALS AT AUGUSTA NATIONAL GC
(Points: Drive-Chip-Putt—Total)
Boys 14-15 — Matai Naqica, Centennial 43-65-55—163
Girls 14-15 — Sophia Capua, Aurora 47-45-45–137
Boys 12-13 — Anthony Chen, Aurora 68-31-65–164
Girls 12-13 — Abigail Labrador, Albertville, Minn. 43-50-55–148
Boys 10-11 — Judd Nikkel, Fort Collins 47-40-55–142
Girls 10-11 — Natalie Martin, Park Rapids, Minn. 18-36-60–114
Boys 7-9 — Lincoln Trasamar, Sioux Falls, S.D. 27-41-60—128 (won playoff)
Girls 7-9 — Lauren Wolthuizen, Sioux Falls, S.D. 19-4-60—83
For all the results from Colorado Golf Club, CLICK HERE.