20-stroke victory — in her final JGAC event — gives Emma Bryant her third JGAC major title, and her family its seventh; Charlie Flaxbeard prevails for boys victory in Colorado Junior Amateur
By Gary Baines – 7/14/2021
When Davis Bryant won the Colorado Junior Amateur at Legacy Ridge Golf Course in Westminster four years ago, it was a runaway as he prevailed by seven strokes in the boys competition.
On Wednesday, when his 18-year-old sister, Emma Bryant, claimed the Colorado Junior Amateur girls title at Legacy Ridge, she made Davis' performance look like a nip-and-tuck affair.
Emma Bryant, an Aurora resident and Eaglecrest High School graduate, lapped the field this week, prevailing by a mind-boggling 20 strokes in what she said was her final Junior Golf Alliance of Colorado tournament ever.
"It's kind of like it's not believable that I won by that much, if I'm being honest," said Bryant, who will play her college golf at the University of Denver beginning in the fall. "I played really, really well, but I feel like I left shots out there. I'm very happy but it just feels unreal that it was by that much.
"Obviously, I definitely wanted to play well" with this being her JGAC finale.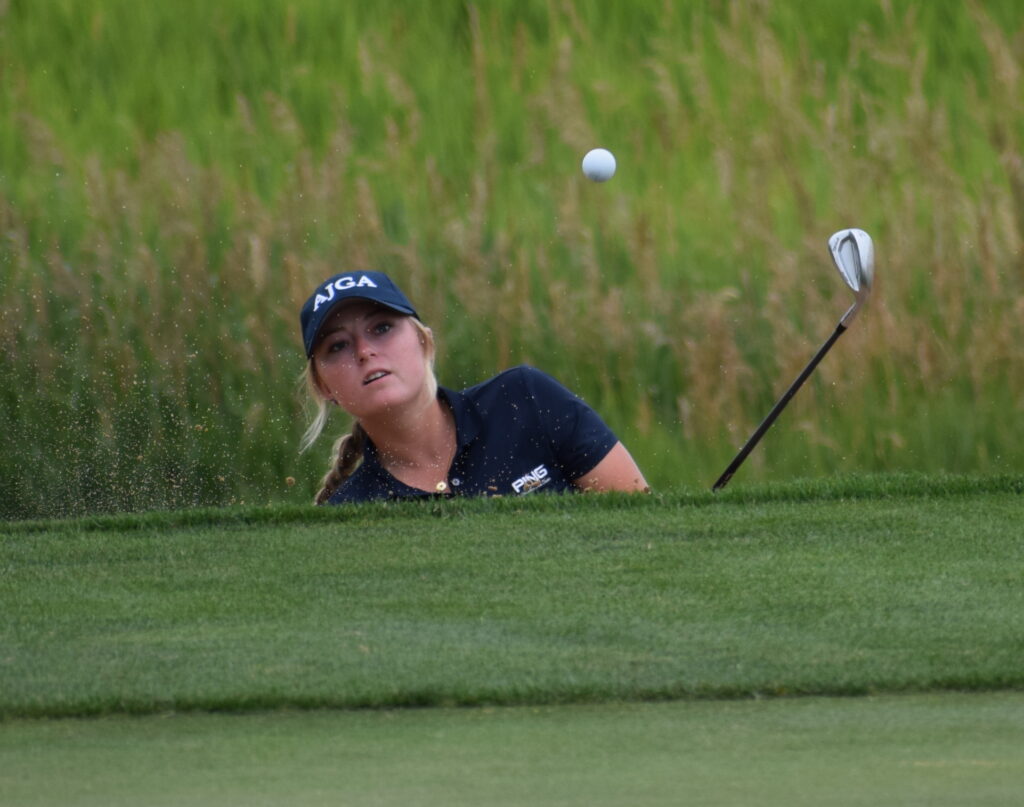 Meanwhile, the boys tournament was much closer, though Charlie Flaxbeard of Greenwood Village did emerge with a two-stroke victory after posting 71-69 the final two rounds at Legacy Ridge.
"I've been thinking about this for a while," said Flaxbeard, a 16-year-old junior-to-be at Cherry Creek High School. "One of my goals coming into the season was to win a three-day event out here. So it's huge, you know? It's a real confidence-booster."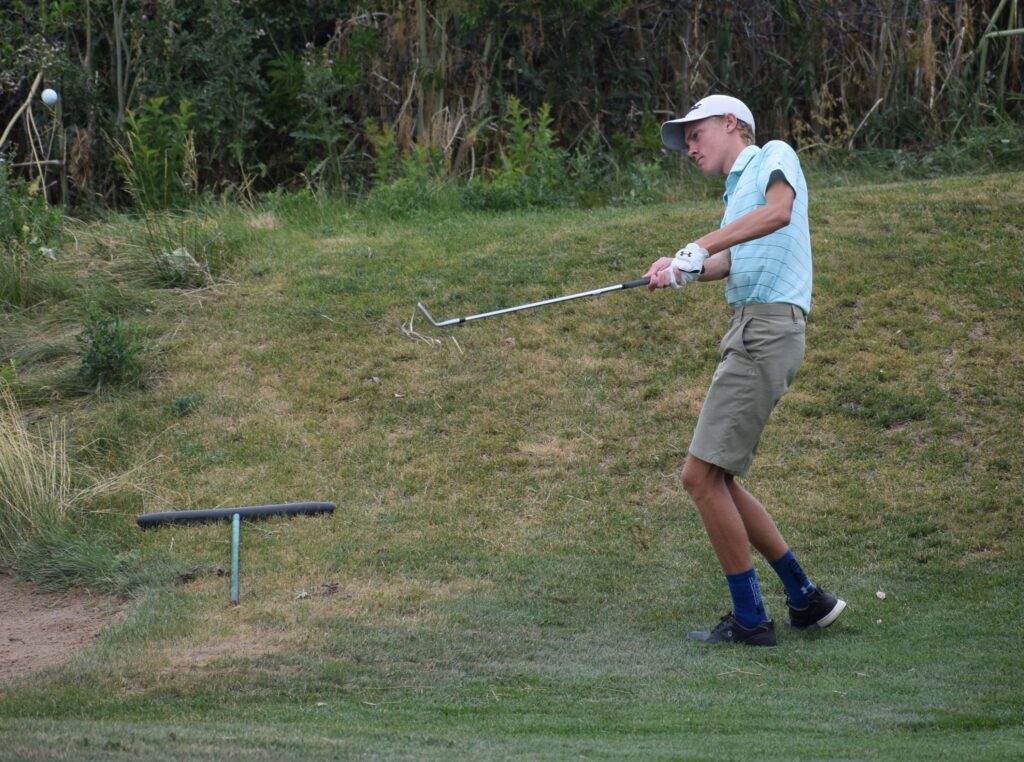 On the girls side, all-time records aren't complete for the Colorado Junior Amateur, which dates back to 1979 for the girls, but it's a good bet that Bryant set the standard for largest victory margin. Just by way of example, current LPGA Tour standout Jennifer Kupcho won the Colorado Junior Amateur by nine in 2014, current social media sensation Paige Spiranac prevailed by 10 in 2010, and two-time CoBank Colorado Women's Open champion Becca Huffer captured her title by eight in 2005.
"Obviously I had a really nice cushion going into today (10 strokes), but I still had to execute and perform," Bryant said. "I never really looked at the leaderboard. I wanted to push myself to play the best I could and see where that got me at the end of the day."
Bryant — who plays out of Green Valley Ranch Golf Club where her dad Matt is the PGA general manager and her mom Julie is the director of operations for the Colorado Open Golf Foundation — went 69-69-70 for an 8-under-par total of 208. For the week, she carded 14 birdies, four bogeys and a double bogey.
Placing second in her JGAC major debut — albeit 20 strokes behind Bryant — was Lily Nelson of Commerce City (74-77-77). Timbre Shehee of Mead was third at 229 (77-77-75).
Nelson had an up-close view of Bryant's 20-stroke victory as they were paired together for Wednesday's final round.
"She played good all three days," Nelson said of Bryant. "It was fun to see the last day."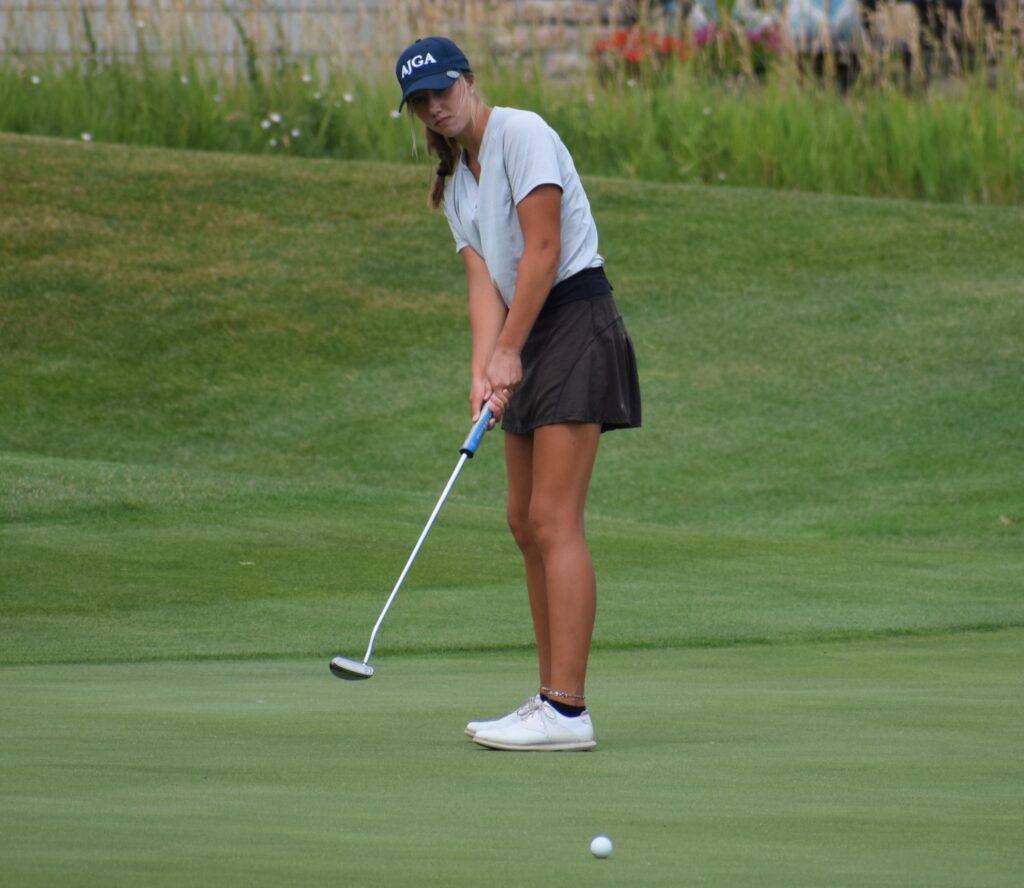 Bryant, who's in her second year in the CGA's Hale Irwin Player Program at CommonGround Golf Course, finished up her JGAC career with three major titles: the 2017 Colorado Junior Match Play, the 2020 JGAC Tour Championship and the 2021 Colorado Junior Amateur. That's in addition to claiming the 5A girls state high school championship in 2018 as a freshman.
That gives the Bryant siblings — Davis is a regular on the Colorado State University men's team — a remarkable seven JGAC major titles between them. Besides the 2017 Colorado Junior Amateur, Davis won the 2017 and '18 Colorado Junior PGA and the 2017 JGAC Tour Championship.
"It's really cool" to have seven JGAC majors in the family," Emma said. "Obviously I've always been in Davis' footsteps — he kind of paved the way for me. Although it was hard being in his shadow, he also opened a lot of doors for me. He's a great competitor to play with and practice with. We both push each other, so I think that helps us get better, going at it. But having seven (JGAC majors) as a family is really cool."
Though Emma said her JGAC career is over, she does plan to compete in one more junior tournament: the AJGA Colorado Springs Junior by Centura Health, set for July 26-29 at The Club at Flying Horse in Colorado Springs.
Then it's on to college golf at DU. In that regard, Bryant received unexpected news earlier this summer when Pioneers women's head coach Lindsay Kuhle resigned to take a similar position at the University of Kansas.
"It definitely was a surprise," Bryant said. "I don't think any of us were expecting it, but obviously opportunities arise for people and sacrifices have to be made, and I totally understand that you kind of need to go with what's best for you and your family.
"Obviously it was very hard to hear. I was looking forward to playing for her, but DU is a great school and I'm really looking forward to it. We'll see what happens the next month or so as far as the (new) coach goes."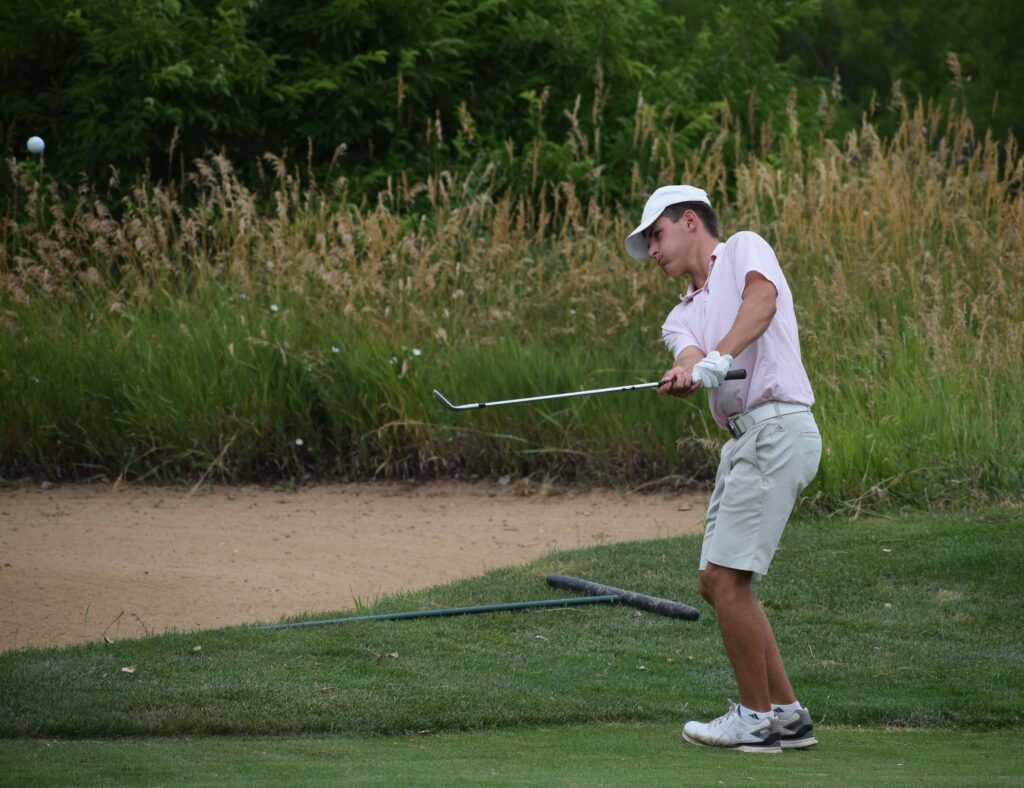 Meanwhile, in the Colorado Junior Amateur boys tournament, Flaxbeard came on strong in the final round to claim the title. He used three straight birdies in the middle of his round — on holes 8 (15 feet), 9 (40 feet) and 10 (3 inches) — to take the outright lead, added another birdie on 13, then "just held on for dear life," as he put it.
His 2-under-par 214 tally was the only sub-par total for the boys tournament.
"Coming in, I knew I'd have a chance because I've been up there recently," he said. "I've been around the lead. But you never go into a week expecting to win. You hope you can get your chance on the last day. That's what I did this week and it worked out."
Despite bogeys on the 16th and 17th holes on Wednesday — both unofficial three-putts as his first attempts came from on the fringe — Flaxbeard never relinquished his lead down the stretch. His fifth birdie of the day, from 3 feet on No. 18, assured a two-shot victory.
"It's a shame (the back-to-back bogeys) came there at the end," Flaxbeard said. "It made 18 a lot more nerve-wracking. The last three holes were very stressful for me."
Nic Pevny of Aspen, who last fall won the 3A boys state high school individual title, placed second on Wednesday, two back, after sharing the 54-hole lead. He closed with a 71 that included three birdies and two bogeys.
Max Lange of Golden placed third at 217 after making two eagles in Wednesday's final round — at Nos. 3 and 11 — and shooting 70.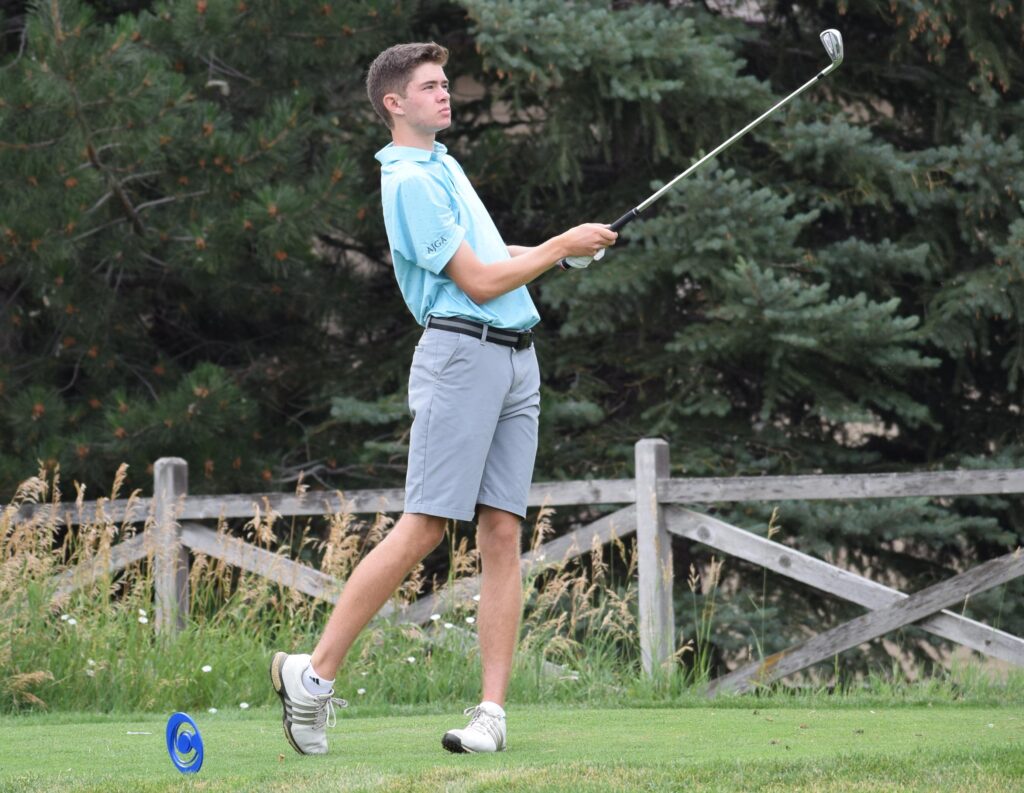 Flaxbeard finished third on the JGAC Boys Junior Tour points list last year and added a JGAC Tour regular-season victory last month. But a win in a major takes things to another level.
"This is my best event ever, my best accomplishment," he said. "It's the first time I've won something big like this."
Flaxbeard will try to continue his strong play beginning on Thursday at the CGA Amateur at the Country Club of Colorado in Colorado Springs.
For all the scores from the Colorado Junior Amateur, click on the following: BOYS, GIRLS.