It was a long time coming, but Russ Miller and Ed Oldham officially inducted into Colorado Golf Hall of Fame; nearly 200 attend induction and awards dinner at Colorado Golf Club
By Gary Baines – 8/30/2021
The long wait was finally over.
On Sunday night — 690 days after Russ Miller was voted into the Colorado Golf Hall of Fame and 313 days after Ed Oldham earned the nod — the two Colorado PGA professionals were formally inducted into the Hall.
Because Covid-19 safety concerns nixed a CGHOF induction dinner in 2020, Sunday's affair at Colorado Golf Club in Parker included two years worth of honorees, including Miller (class of 2020) and Oldham (class of 2021).
Nearly 200 people attended Sunday's festivities — the 48th induction dinner held by the CGHOF — including close to 20 past inductees into the Hall of Fame. Among those on hand was Judy Bell, the first female president of the USGA and a member of both the Colorado Sports Hall of Fame and the CGHOF.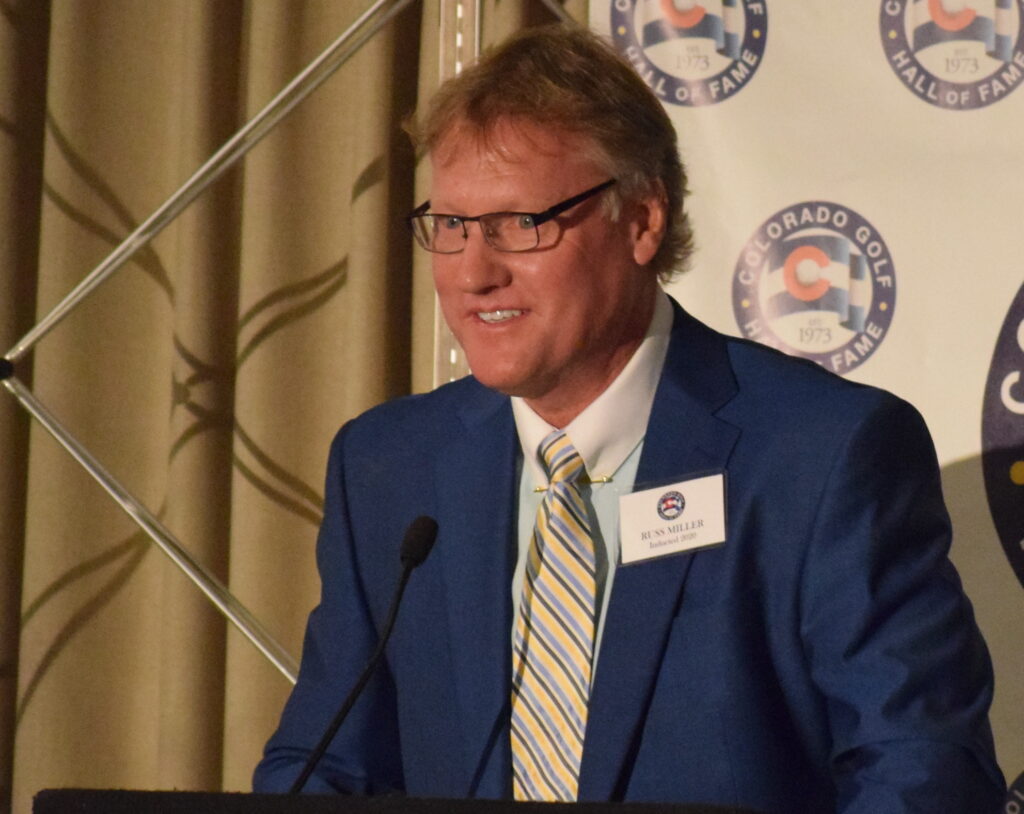 Miller, the PGA director of golf at The Broadmoor since 1998 and a key figure in bringing a U.S. Women's Open (2011) and three U.S. Senior Opens (2008, '18 and '25) to the Colorado Springs resort, was feted as a person "widely considered one of the nicest guys in the game of golf" by 9News anchor Tom Green, who emceed the induction and awards dinner.
Among those who sent congratulations to Miller — via video — was World Golf Hall of Famer Annika Sorenstam, who won the 1995 U.S. Women's Open at The Broadmoor.
Self-deprecating as always, Miller noted what his 87-year-old mother said regarding his induction: "How in heaven's name did you get in the Hall of Fame with the grades you made in high school?"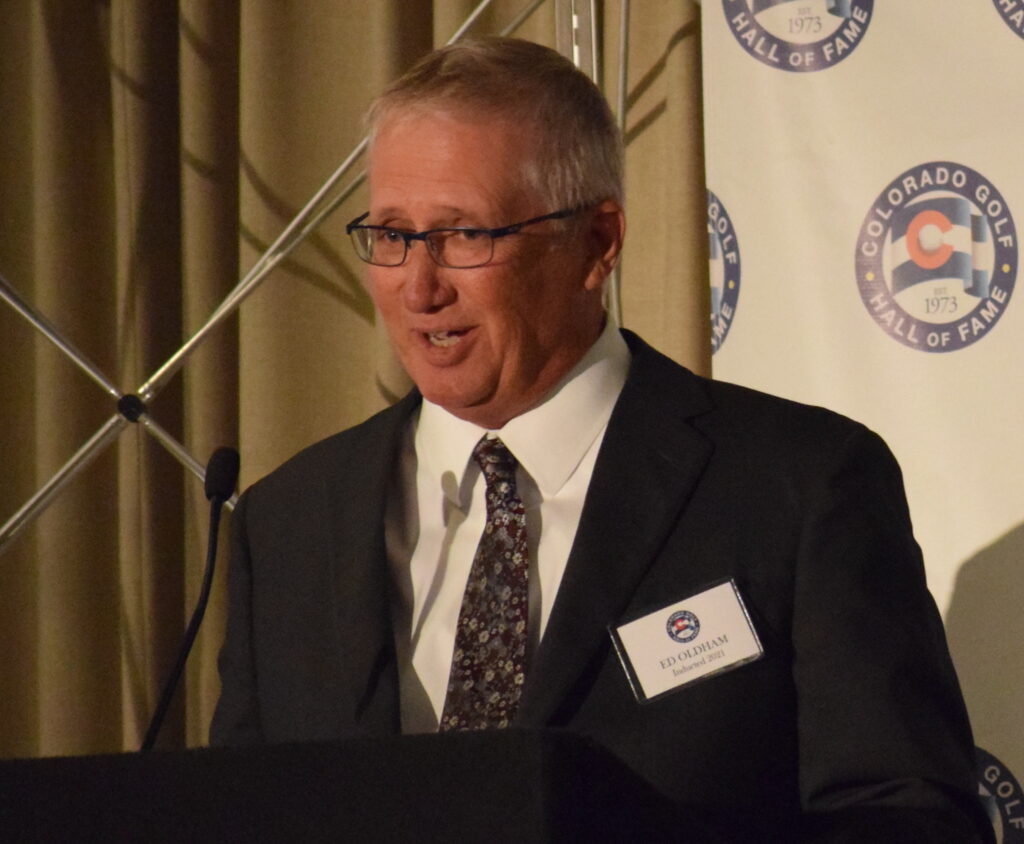 As for Oldham, he's been employed at The Ranch Country Club in Westminster for 39 years and currently serves there as the PGA director of instruction. He teaches a veritable who's who of Colorado's top players — including 2021 U.S. Solheim Cup player Jennifer Kupcho — as well as many golfers of lesser ability. Oldham estimates he's given 15,000 lessons in his career.
Keith Soriano, a longtime PGA professional based in Colorado, called Oldham "the gold standard" for the profession and said he was "born with a servant's heart."
Added Steven Kupcho, a former CGA Player of the Year who is among those who work with Oldham: "For every great player you want to say he's worked with, there's a hundred lives that he's touched by just teaching them how to play golf for the first time and really enjoying it and getting the most out of it."
Like Miller, Oldham referenced his parents during his induction speech.
"When I received the phone call from (CGHOF president) Kevin Hood telling me that I was in the Hall of Fame, the first person I thought about was my dad," he said. "I wish he could be here."
Miller and Oldham are two of the 144 people who have been inducted into the Colorado Golf Hall of Fame. The Hall inducted its first class in 1973, when Babe Zaharias, Dave Hill and Babe Lind were enshrined. Among the others who have been inducted over the years are Bell, Hale Irwin, Dow Finsterwald, Steve Jones, Dale Douglass, Craig Stadler, Paul Runyan, Barbara McIntire and Jack Vickers.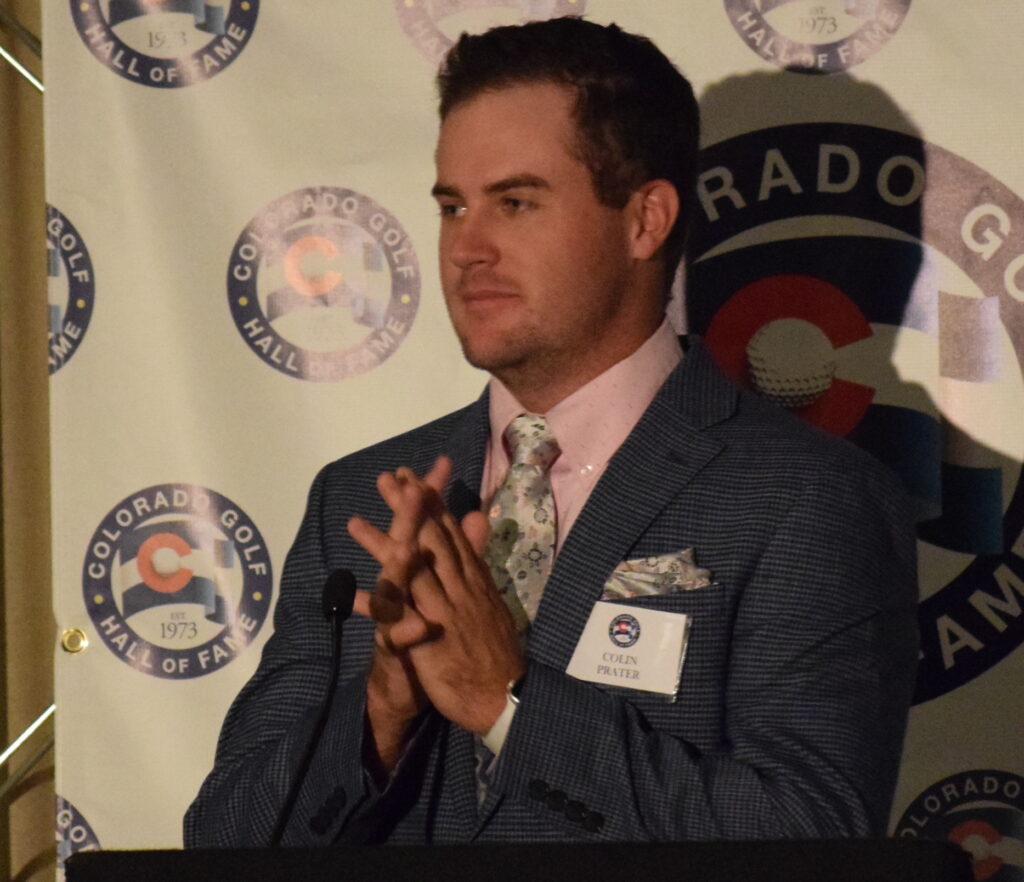 Meanwhile, here were the honorees who received awards on Sunday night:
— Golf Person of the Year for Achievements in 2019: Mary Weinstein, now a graduate assistant coach at the University of Indianapolis.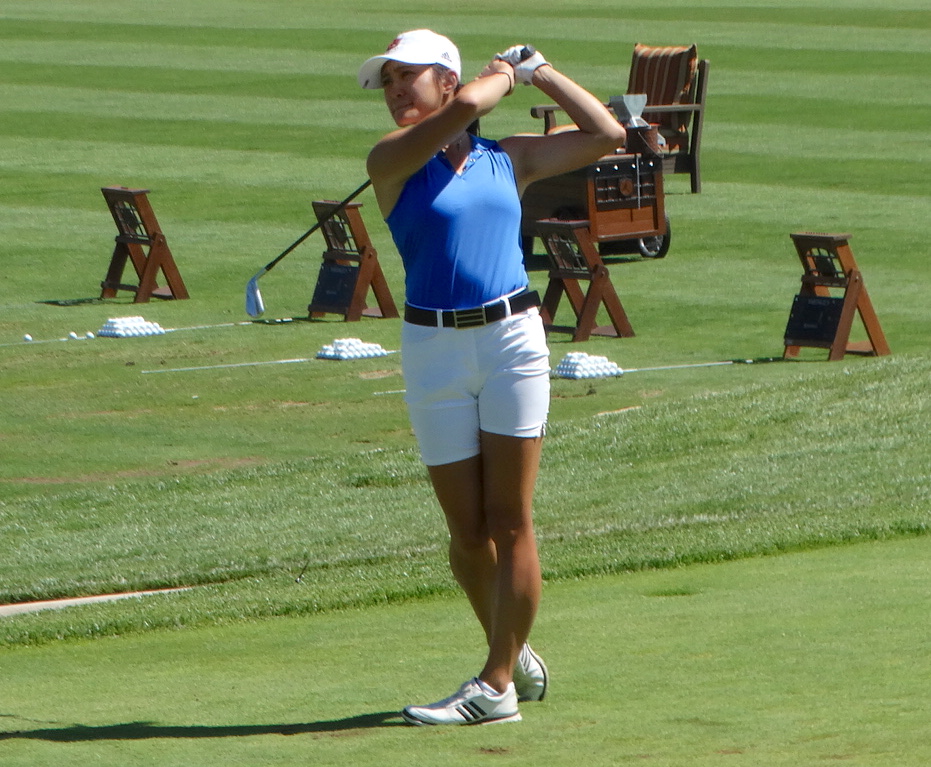 — Golf Person of the Year for Achievements in 2020: Colin Prater of Colorado Springs, a high school teacher and coach at Doherty.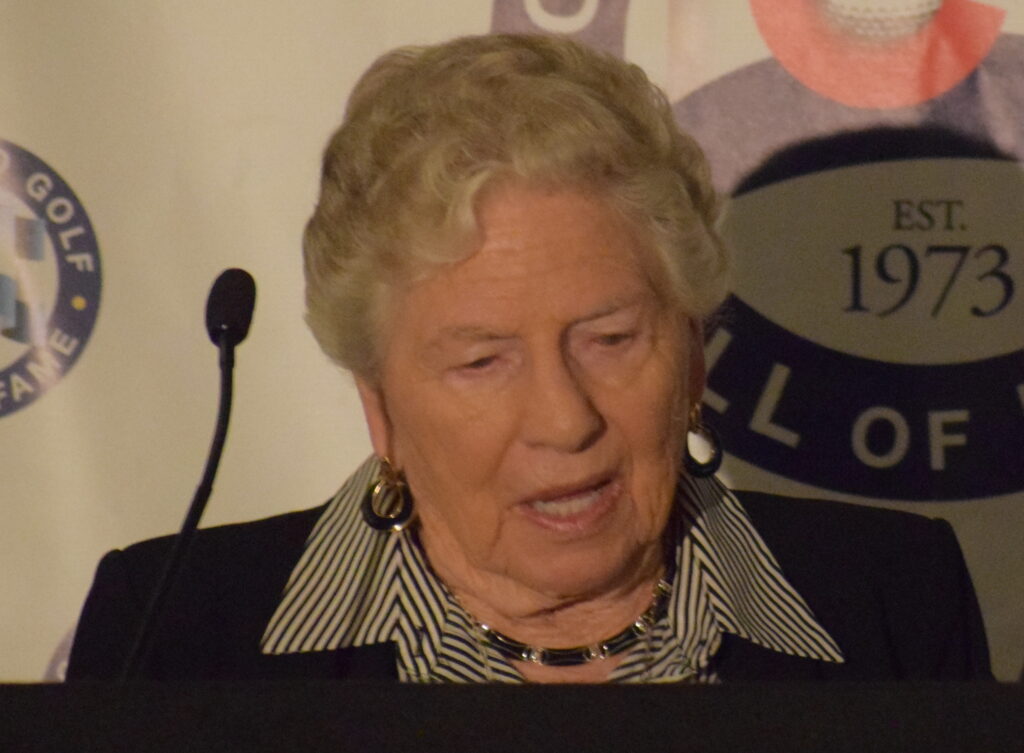 — Lifetime Achievement Award: Eleanore Pellegrini, who raised a family as a single mother while excelling at golf.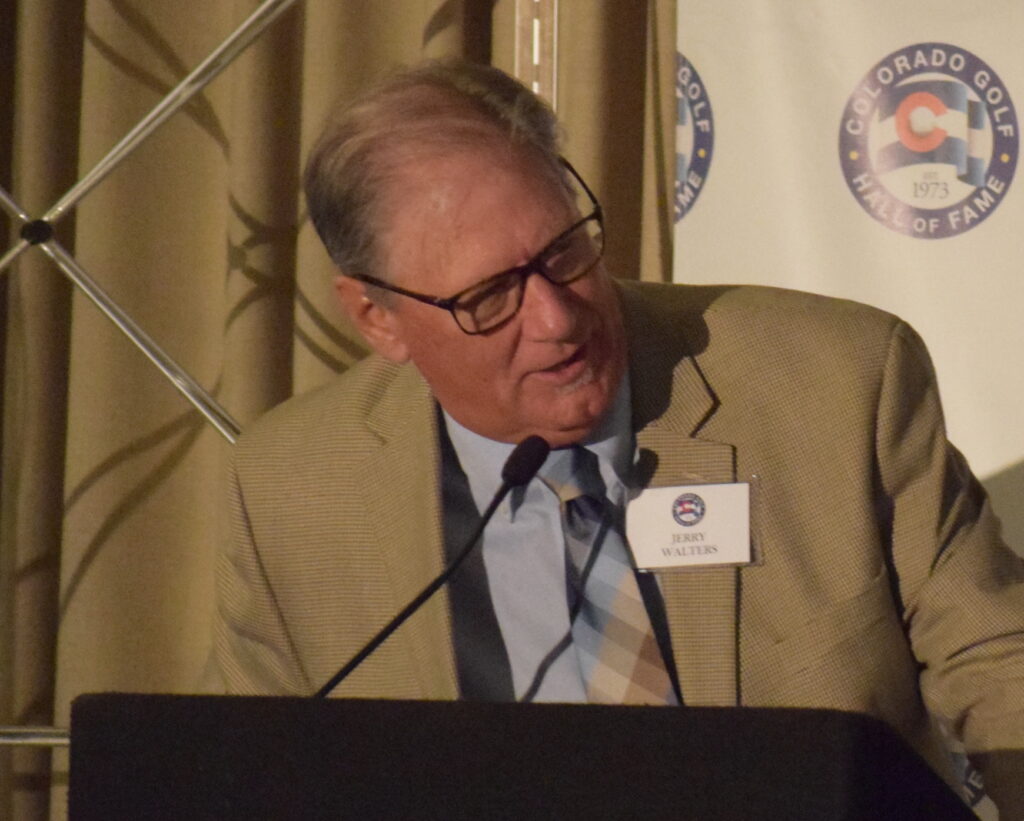 — Distinguished Service Award: Jerry Walters, longtime host of the "In the Fairway" golf radio program.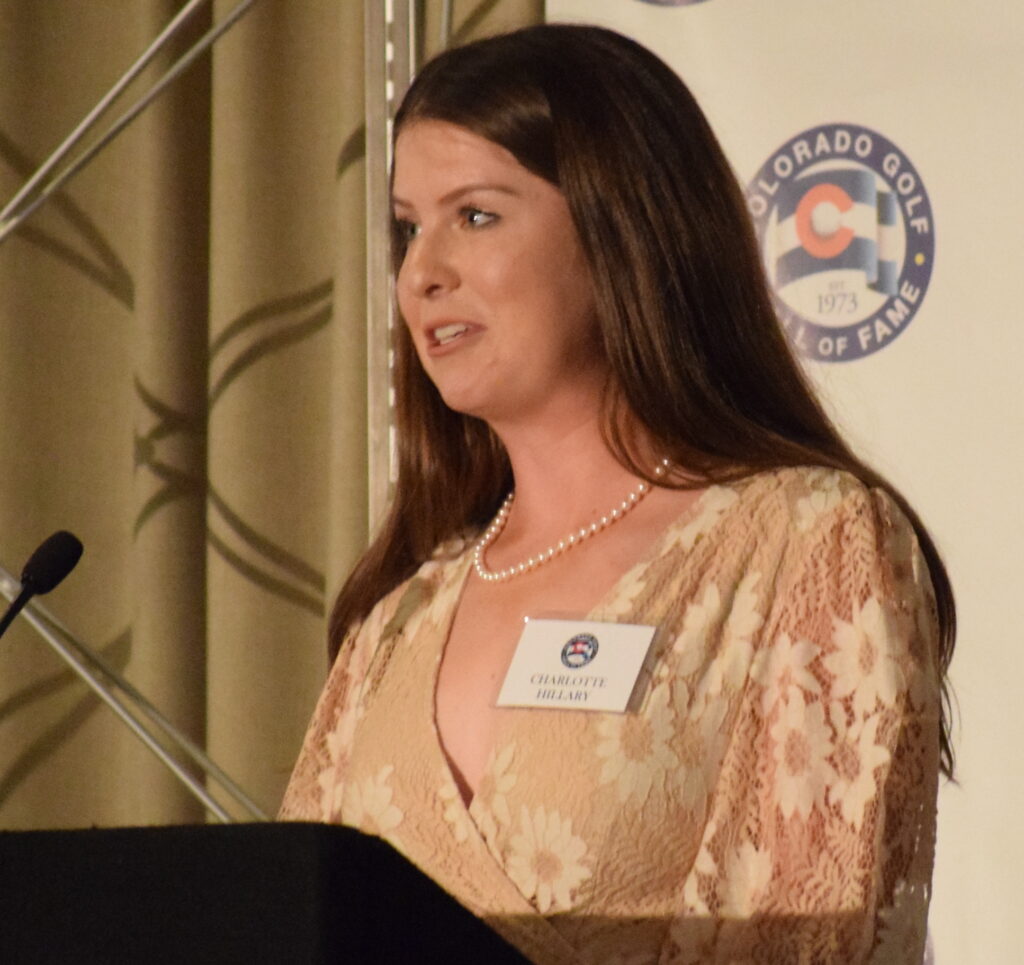 — Future Famers Awards for Achievements in 2019: Charlotte Hillary of Englewood, who now plays golf for Northwestern, and Micah Stangebye of Montrose, who has transferred to Kentucky State.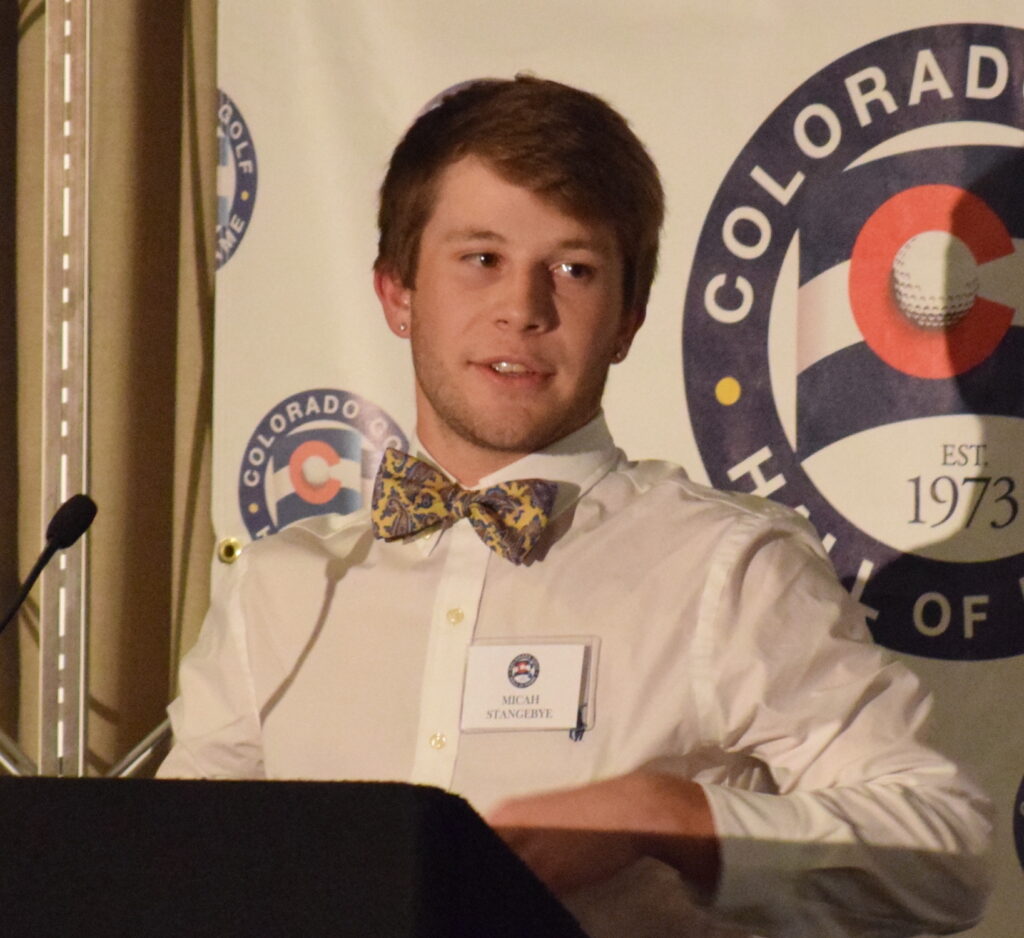 For more on the achievements of Miller, Weinstein, Pellegrini, Walters, Hillary and Stangebye, CLICK HERE.
For more on Oldham and Prater's achievements, CLICK HERE.
In addition to the honors presented on Sunday, those in attendance were given an update on the impending move of the Colorado Golf Hall of Fame museum to The Broadmoor. Mark Passey, the board member who is helping spearhead the move, said it's expected to be completed by May 2023, the year the Colorado Golf Hall of Fame turns 50 years old. That year, the tournament and the induction dinner are planned for The Broadmoor.