Amateurs earn all 5 spots into U.S. Open final qualifying from 'local' at CommonGround; Colorado 40-year-olds Chris Thayer and Pete Mangold, CU teammates/countrymen Kristoffer Max and Victor Bjorlow, and DU's Jun Ho Won advance
By Gary Baines – 5/13/2021
The amateurs, including some compadres, swept the day on Thursday at CommonGround Golf Course in Aurora.
Five spots into U.S. Open final qualifying were at stake in local qualifying at CommonGround, and all five final berths went to amateurs. Even with almost three-quarters of Monday's 84-man field being ams, it was an oddity.
Those advancing included two 40-year-olds from Colorado — Chris Thayer of Golden and Pete Mangold of Littleton; two University of Colorado teammates both born in Denmark who have played on the Danish national team together, Victor Bjorlow and Kristoffer Max, and University of Denver golfer Jun Ho Won.
Thayer, who already has won the CGA Four-Ball this season (with partner Bryan Rusin), advanced to final qualifying by firing a bogey-free 4-under-par 66 and earning medalist honors. The three-time winner of the CGA Mid-Amateur was joined in moving on by the four aforementioned players who all shot 67s.
The fivesome will advance to 36-hole final qualifying, which will take place at various sites May 24 and June 7. The U.S. Open itself is set for June 17-20 at Torrey Pines in San Diego. Thursday marked the last of three Colorado-based U.S. Open local qualifiers this spring.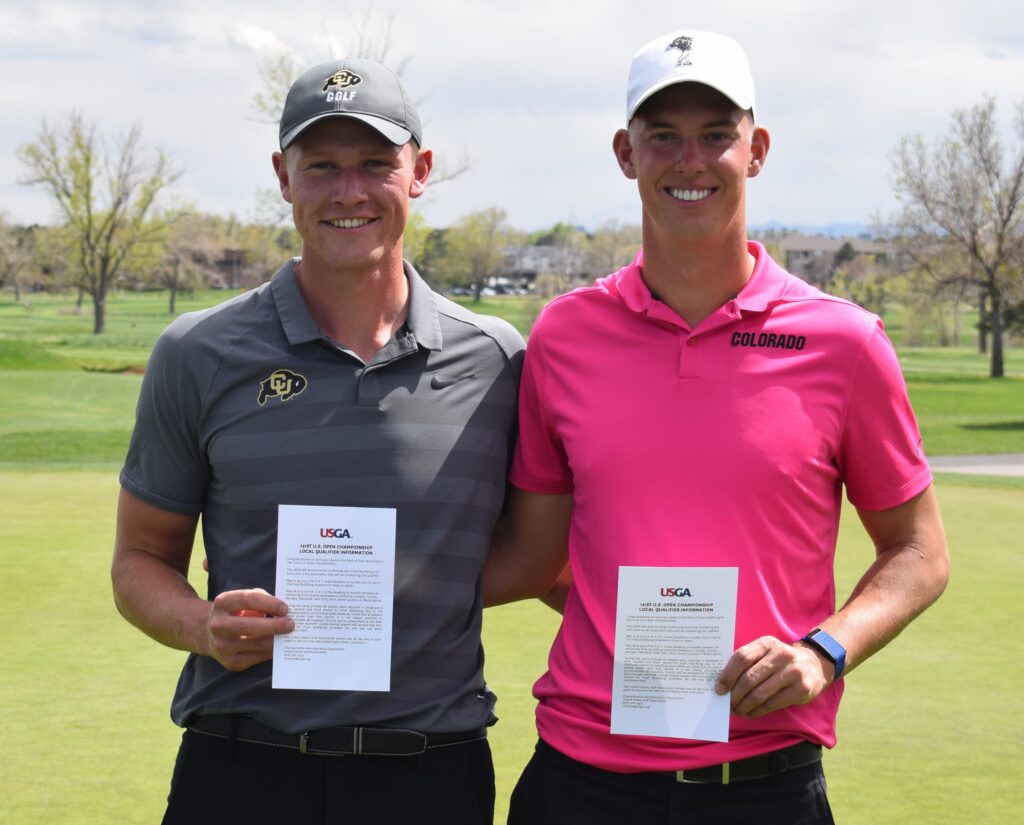 This is the third time Thayer has advanced to final qualifying — though he didn't compete in 2017 as it conflicted with his wedding plans — while Won is making his second trip, and Mangold, Bjorlow and Max are each headed to the second stage of qualifying for the first time.
As you might expect, all are going into final qualifying with high hopes.
"I'm playing way better than I did back (in 2016) — hitting much better golf shots and hitting it further," said Thayer, who has competed in a U.S. Amateur, two U.S. Mid-Ams and a U.S. Junior Am. "And you get the confidence going. I think last time I was freaking out about (final qualifying). Whenever you get into a USGA thing, you're freaking out a little bit. But now I've got a few under my belt. I'm going to freak out, but I'm going to know what that feels like."
Mangold, a former golfer at West Point who has played in a U.S. Mid-Am and a U.S. Junior Am and has won the 2011 CGA Four-Ball with Danny Riskam, was a little taken aback by advancing on Thursday.
"I haven't tried out for U.S. Open locals since I was 17," Mangold said. "I think I shot like an 88 (back then) and probably threw a club or two. I didn't know what I was doing. A lot has changed since then.
"The U.S. Amateur this year (in Oakmont, Pa.) is back where I grew up. So today was going to be 'force myself to get into golf shape and get the rust off early.' I didn't have any expectations. But I managed my game and made enough putts.
"I'm ready to mix it up (at final qualifying). I feel like I'm free rolling."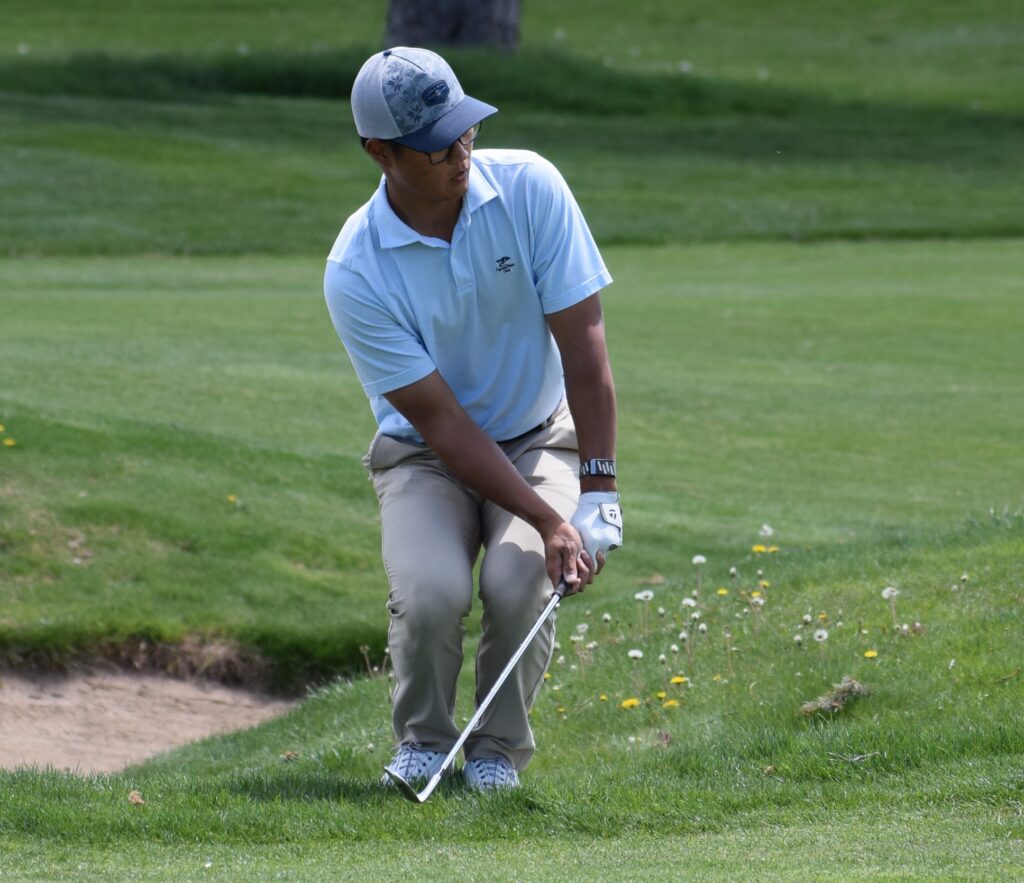 Bjorlow, who just wrapped up his CU golf career, and Max, who recently completed his third college season, were not only happy to each advance, but to see two of the five final qualifying berths at CommonGround go to Buffs.
"I fully expected myself and my teammates to be up there" today, said Bjorlow, who like Thayer went bogey-free on Thursday. "And we ended up with two players at 3 under and another (Adam Matteson) at 2 under. I was planning on heading home to Europe in a couple of weeks — I just graduated — but to stay another month here is awesome."
Bjorlow and Max are both natives of Denmark — though Bjorlow now lives in Spain — and they've known each other for six or seven years. They were teammates on the Danish national squad as well as at CU.
"We had six (CU) guys here," Max noted. "We were like, 'Hopefully at least one of us will make it. And now two of us made it. It's awesome."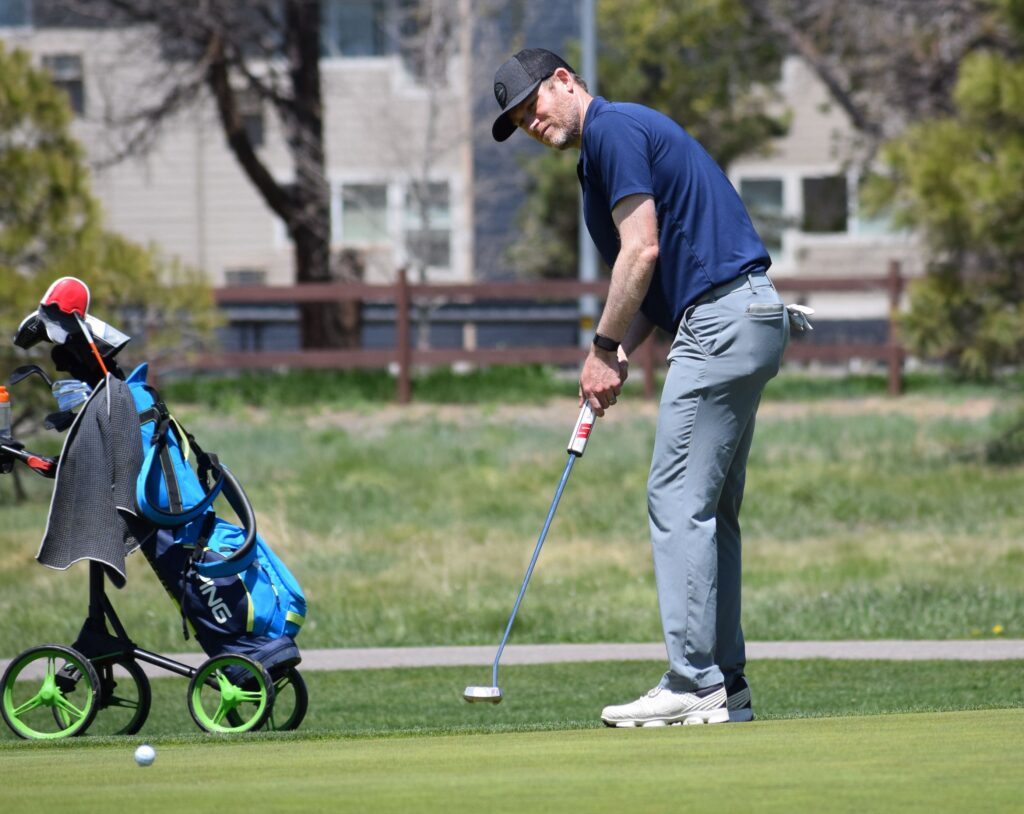 Both the players advancing from CU were competing in U.S. Open qualifying for the first time.
Max was kicking himself a bit after Thursday's round as, on his final hole, he made his lone bogey from the middle of the fairway, 90 yards out. He hit his approach over the green, saw his chip finish 15 feet from the hole, and then needed to make a 6-footer for bogey.
It looked for a while like that would leave Max in a playoff. But professional Nick Berry of Dallas bailed him — and the other players at 67 — out when he three-putted his final hole to shoot 68. In a playoff, Berry ended up in the first alternate spot.
"I was like, 'God, that is annoying to make bogey from 90 yards in the middle of the fairway on the last' to be in a potential playoff," Max said. "But now it's OK."
Won, who has completed his senior season at DU (though five of his teammates will compete in NCAA Regionals beginning on Monday), joins fellow Pioneer Cal McCoy of Highlands Ranch in advancing from Colorado-based local qualifying to final qualifying. McCoy punched his ticket on Monday at Walnut Creek Golf Preserve in Westminster.
"It was kind of motivation," Won said of McCoy advancing. "It was like, 'OK Cal, I'll see you at (final qualifying).' It was fun out there today. I hit the ball well and made a few putts. It was a pretty solid round."
Won, whose instructor is 2021 Colorado Golf Hall of Fame inductee Ed Oldham, has previously advanced to final qualifying, but it's been a while.
"I was a sophomore in high school," said the 22-year-old, who was born on Korea. "It was more of an experience. I'm excited to actually compete this time. I feel like I'm a much better golfer."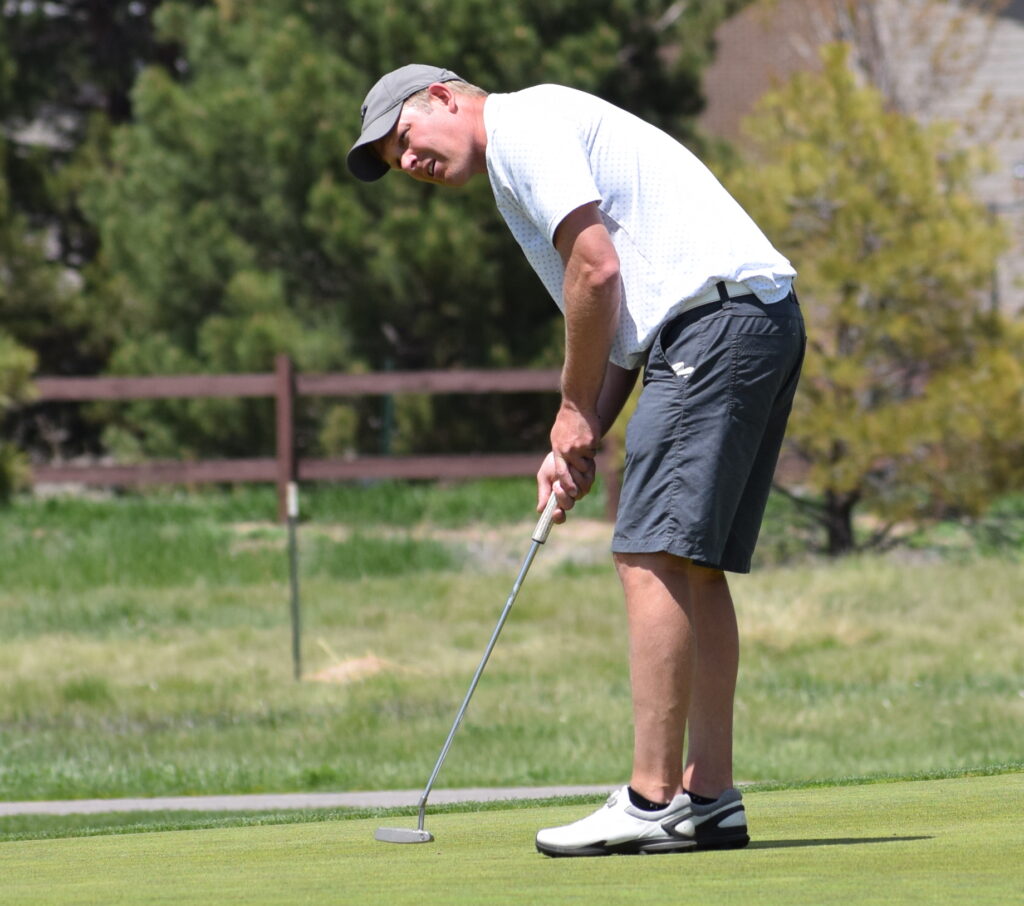 Last week in the U.S. Open local qualifier at Collindale Golf Course in Fort Collins, advancing to the the final qualifying were Parker Edens and Gavin Hagstrom of Fort Collins, Ryan Burke of Longmont and Matthew Liringis of, Mesa, Ariz., who spent 10 years of his childhood living in Fort Collins.
And on Tuesday at Walnut Creek, moving on were Zahkai Brown of Golden, Jim Knous of Littleton, McCoy, and Wyoming residents John Murdock IV and Kirby Coe-Kirkham.

U.S. Open Local Qualifying
At Par-70 CommonGround Golf Course in Aurora
ADVANCE TO U.S. OPEN FINAL QUALIFYING
a-indicates amateur
a-Chris Thayer, Golden 66
a-Pete Mangold, Denver 67
a-Victor Bjorlow, Spain 67
a-Kristoffer Max, Denmark 67
a-Jun Ho Won, Hawaii 67
ALTERNATES (In Order)
Nick Berry, Dallas 68
a-Taylor Rodriguez, Pueblo 68
For all the scores from CommonGround, CLICK HERE.