CSU assistant coach Parker Edens punches ticket to U.S. Open final qualifying for sixth time; he joins CSU golfer Gavin Hagstrom, former Fort Collins resident Matthew Liringis and Longmont's Ryan Burke in advancing from U.S. Open local qualifying at Collindale
By Gary Baines – 5/4/2021
The boys from northern Colorado successfully defended their home turf on Tuesday in U.S. Open local qualifying.
Two golfers from Fort Collins, one from Longmont and one who grew up in Fort Collins took the first of the two steps necessary to earn a spot in the 2021 U.S. Open by advancing from local qualifying at Collindale Golf Course in Fort Collins.
Parker Edens of Fort Collins, a reinstated amateur after spending several years as a pro, kept alive his remarkable streak of successfully negotiating the local qualifier. The Colorado State University men's golf assistant coach made it six straight times advancing from Collindale when he's been in the field, this time by earning medalist honors with a 5-under-par 66. He carded seven birdies and two bogeys on the day.
"I came out and played with three other guys from the (CSU) team yesterday," said the 30-year-old Edens, who's now advanced from Collindale from 2014 through '18, then this year. "I hadn't played a round of golf for a month because I've been so busy with the team. I told those guys, 'I just show up here and I just feel it.' I'm just comfortable here.
"For a whole month I had to hear (CSU head coach Christian Newton) talk about, 'You guys have got to worry about the old, fat mid-am at Collindale. The team tweeted out something this morning and he retweeted it and said, 'Watch out for Parker Edens.' I guess you've got to listen to him."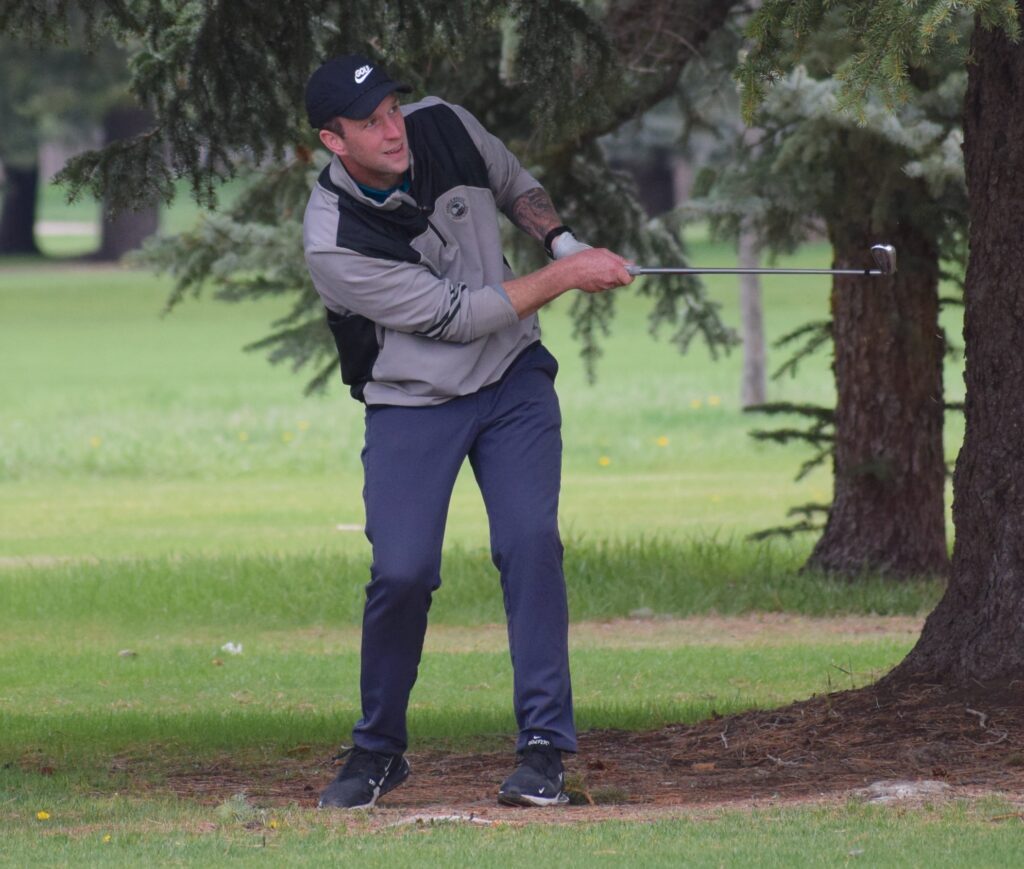 Joining him in moving on to 36-hole final qualifying, which will take place May 24 and June 7, were CSU golfer and Fort Collins resident Gavin Hagstrom; Matthew Liringis of Mesa, Ariz., a pro who spent about 10 years as a kid living in Fort Collins; and Ryan Burke of Longmont, who will compete with partner Tyler Bishop in the U.S. Amateur Four-Ball Championship later this month at Chambers Bay in University Place, Wash.
Liringis shot a 68 on Tuesday to advance from local qualifying at Collindale for the fourth time. Four players matched 69s in regulation, with Hagstrom and Burke prevailing in a playoff for the last two available spots into final qualifying. Burke was 4 under par through 10 holes of regulation before bogeying two of his last four.
The sudden-death playoff went four holes, with former CSU golfer Colton Yates being eliminated on the first extra hole and former CGA Player of the Year Steven Kupcho of Westminster on the fourth. Yates made a bogey on the first playoff hole after hitting his tee shot far left and missing an 8-foot par putt. Kupcho — older brother of Jennifer Kupcho, the No. 15 player in the women's world golf rankings — three-putted the fourth playoff hole, lipping out a 3-foot par attempt that left him as the first alternate from the qualifier.
Even though Hagstrom has spent much of his life in Fort Collins — he also lived in Sweden and South Carolina for a time — he said he's played Collindale very little. But Edens' assistance in that regard helped immensely.
"Parker has gotten through here a bunch and he had a bunch of good tips" on how to play the course, the 19-year-old Hagstrom said. "We played a practice round yesterday and he told me where to hit it and where not to hit it. I think it helped out a lot."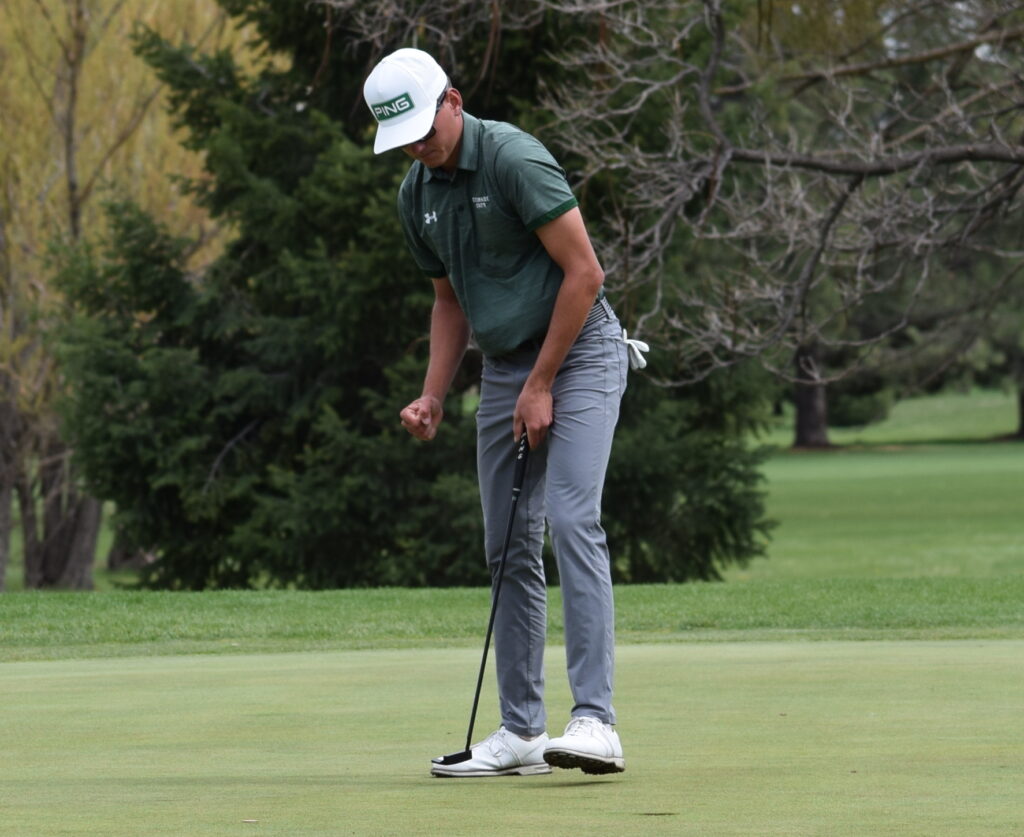 Hagstrom, who's wrapping up his freshman year at CSU, made three birdies and one bogey during regulation, then never put himself in a bad spot in the playoff, making four routine pars.
Burke was a different story. His driver proved a problem throughout the playoff as he hit two tee shots into the trees and one in a pond — along with one in the fairway. But despite that, he got up and down twice — once with a full swing left for his approach — and matched Hagstrom's four pars during the playoff.
It was the second time in less than eight months that Burke has advanced in a USGA qualifier via a playoff as he and Bishop claimed a spot in the U.S. Four-Ball when Burke made a 14-foot birdie on the second hole of sudden death at The Club at Inverness.
"I've always liked playoffs," the 26-year-old said. "Every shot means everything. It's always been fun to be in that situation and have a chance. To be able to grind through it … Today, I hit a couple of bad shots, but I hit a couple of good recovery shots and ended up prevailing."
As for Liringis, he's now advanced from the Collindale U.S. Open local qualifier in 2015, '16, '19 and '21.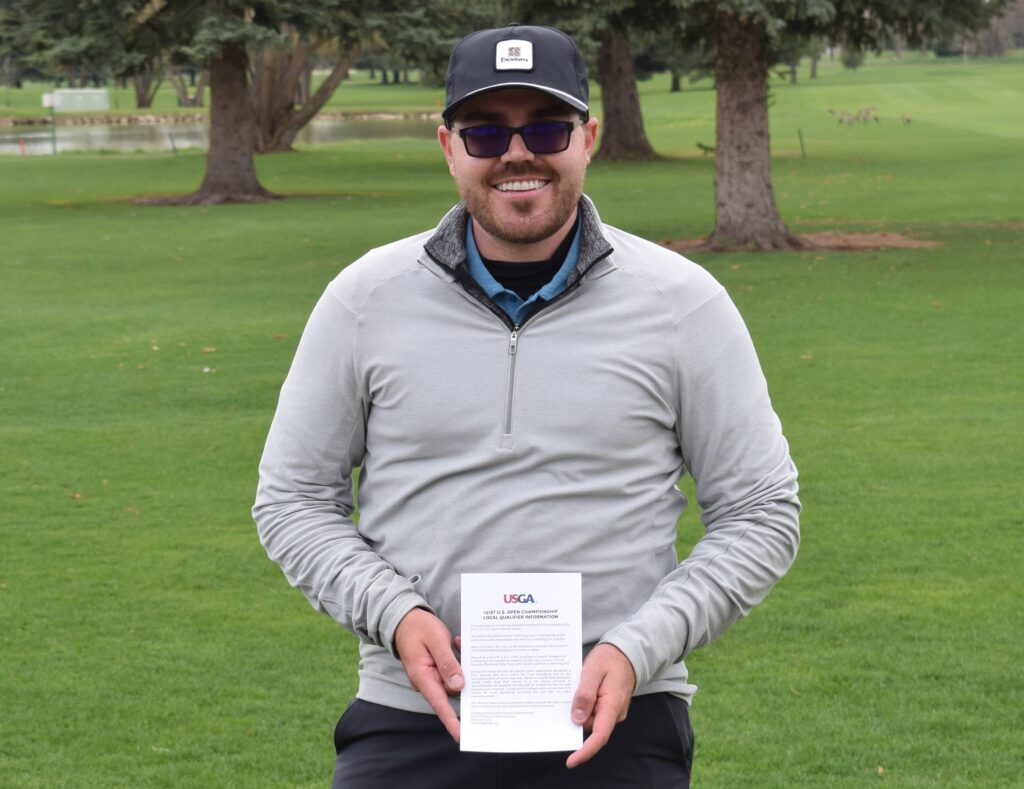 "My comfort level at this course is at an all-time high," said the 25-year-old, who estimates he's played Collindale more than 100 times in his life. "I grew up here — just down the street — and always love coming back here. The people are so nice. It just eases my mind. I just feel at home honestly.
"There's always good vibes here. I love Collindale and I love Fort Collins. It's a good time."
All told, Tuesday marked the first time advancing in U.S. Open local qualifying for both Hagstrom and Burke — in fact, it was the first time competing in the event at all for Hagstrom. And none of the four players who advanced at Collindale have gone on to qualify for the Open itself, though Edens missed a playoff for the final U.S. Open berth by one stroke in 2016.
"This is the first step toward a bigger goal," noted Hagstrom.
Tuesday's tournament featured a field that originally numbered 65.
Two more Colorado-based U.S. Open local qualifiers will be held next week, with the top five players from each advancing to final qualifying from Walnut Creek Golf Preserve on Monday and from CommonGround Golf Course on May 13.
The U.S. Open itself is set for June 17-20 at Torrey Pines in San Diego.

U.S. Open Local Qualifying
At Par-71 Collindale GC in Fort Collins
ADVANCE TO U.S. OPEN FINAL QUALIFYING
Parker Edens, Fort Collins 66
Matthew Liringis, Mesa, Ariz. 68
Gavin Hagstrom, Fort Collins 69
Ryan Burke, Longmont 69
ALTERNATES (In Order)
Steven Kupcho, Westminster 69
Colton Yates, Scottsdale, Ariz. 69
For all the scores from Collindale, CLICK HERE