Colorado native Jennifer Kupcho matches LPGA career best with third runner-up showing and surpasses $1 million in LPGA earnings; former CU golfer Jenny Coleman breaks through with third-place finish
By Gary Baines – 3/7/2021
It wasn't long ago that there were no golfers with strong Colorado connections who owned an LPGA Tour card. In fact, that was the case just two years ago.
Now, we have two "locals" posting top-3 finishes in the same LPGA tournament.
On Sunday, Colorado native and former longtime Westminster resident Jennifer Kupcho matched the best LPGA showing of her young career with her third runner-up finish, this one coming in the LPGA Drive On Championship in Ocala, Fla.
And another "Jen", former University of Colorado golfer Jenny Coleman, placed third for by far her best performance on the LPGA Tour. In fact, Coleman came into the week having missed cuts in 22 of her first 25 LPGA events. The 28-year-old's previous best finish on the circuit was a 26th at the ISPS Handa Vic Open 13 months ago.
Kupcho, who shared the lead after rounds 1 and 2 and trailed by one going into Sunday, had one of her best chances at her first LPGA victory as she and fellow former NCAA individual champion Austin Ernst had separated themselves from the rest of the field.
But Ernst never gave Kupcho much of an opening on Sunday as she made four consecutive birdies starting at No. 3 — matching Kupcho's feat from round 1. Combined with Kupcho's bogey at No. 4 on Sunday, that left Ernst with a six-stroke lead halfway through the final round.
And though Kupcho cut into the lead considerably on the back nine — she birdied 10 and 12 to get within three — the 23-year-old ended up five back of Ernst, who won for the third time in her LPGA career. A flared tee shot into the water on No. 15, where she carded a double-bogey 5, essentially ended Kupcho's hopes for the title. She went 67-67-70-74 for a 10-under 278 total.
With a $139,217 payday, Kupcho surpassed $1 million in career LPGA earnings in less than two years as she now stands at $1,067,397.
As was the case in the final round of her victory in the Augusta National Women's Amateur in 2019, Kupcho played round 1 at the Drive On with a migraine.
Coincidentally, Golden Ocala Golf & Equestrian Club, site of the LPGA Drive On, includes eight holes that are replicas of some of the most well-known holes in the game, including three from Augusta National, home of the Masters.
So the Drive On will go down as the third second-place showing on the LPGA Tour for Kupcho, to go along with the 2019 Evian Championship (a major) and the Shoprite LPGA Classic in early October. All told, she's posted six top-7 finishes on the LPGA circuit, though notching a victory is obviously a big goal, along with making the Solheim Cup and Olympic teams in 2021.
Though Kupcho won two of the biggest women's amateur events in the world — the 2018 NCAA title and the 2019 Augusta National Women's Amateur — her only victory as a pro has come at the 2020 CoBank Colorado Women's Open. But, of course, winning on the LPGA Tour is no easy task.
"I think it'll happens when it happens," Kupcho said in January in a Q&A with CGA executive director Ed Mate. "It's really hard to win out here. There are girls who have been out here for years and still haven't won. I think it's being patient."
Said LPGA veteran Morgan Pressel, a former LPGA "Big Sister" of Kupcho who was a Golf Channel analyst at the Drive On Championship: Kupcho "knows she's got the game to win. … I expect to see her in the winner's circle soon."
Kupcho has certainly begun her 2021 season strong, having finished 21st and second in back-to-back weeks.
"I didn't start very well last year after Covid happened and everything," she said Sunday. "It's nice to see that I can come off of a break strong."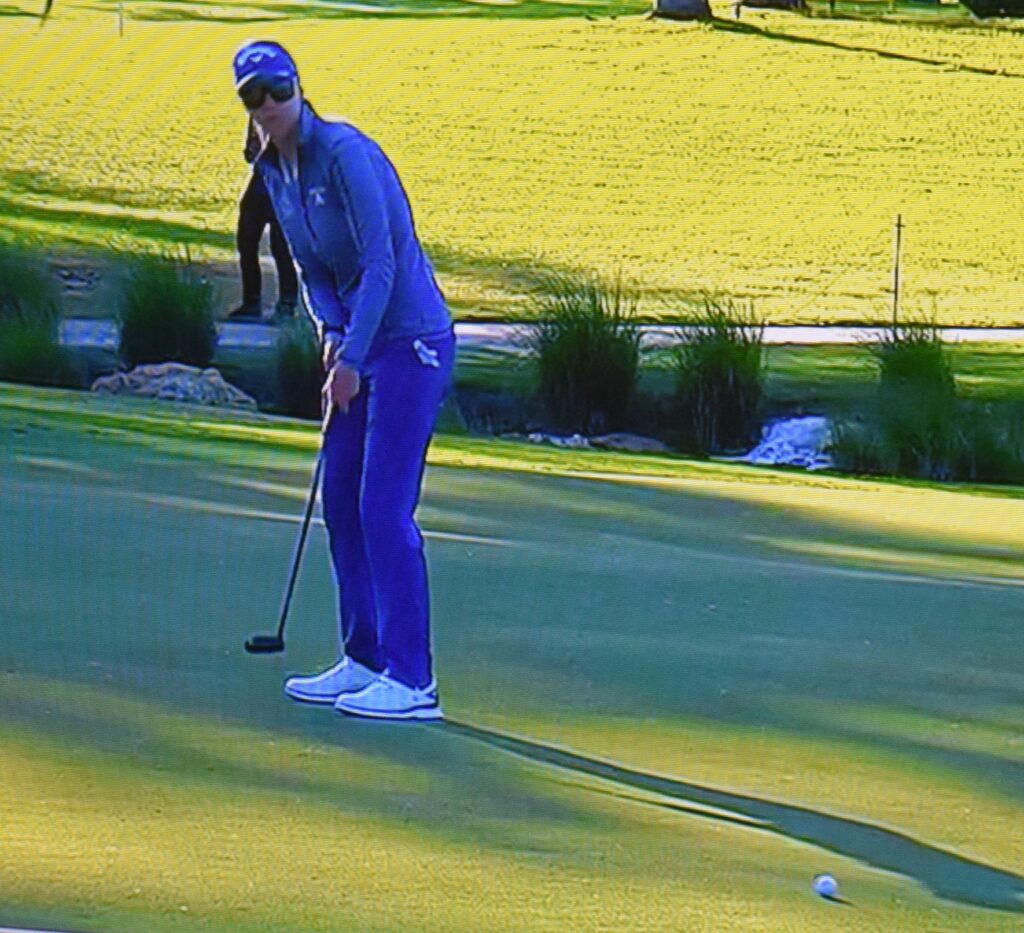 As for Coleman, who in 2012 helped CU qualify for the NCAA Championship finals for the first time in program history, she had a week to remember after largely struggling in her first two full seasons on the LPGA Tour (2017 and '20). She went 70-69-70-71 for an 8-under 280 total.
"It's very impressive for an inexperienced player" at the LPGA level, Pressel said.
Coleman's $100,992 official earnings on Sunday more than quintupled her total from her first 25 LPGA starts ($19,668). Essentially, the performance gives Coleman more breathing room regarding her LPGA status than she's ever had before.
"It's so nice to have worked so hard and finally my game is kicking into gear," Coleman said on Sunday. "Last year was just kind of treading along. Now I'm finally getting after it. It helps boost my confidence and know I have the game to be out here, that I deserve to be out here."
Coleman, whose twin sister Kristin was also on hand at the Drive On, has twice qualified for the LPGA Tour — once through Q-school and once by finishing in the top 10 in season-long Symetra Tour money. Jenny and Kristin played for the Buffs from 2010-14.
For all the scores from the LPGA Drive On Championship, CLICK HERE.