371 participate in virtual CGA Women's Golf Summit; Kupcho Q&A on weekend she's in contention for LPGA title among the highlights; ongoing CGA silent auction has raised about $25K
By Gary Baines – 3/6/2021
The CGA Women's Golf Summit typically features a wide variety of topics. Some are largely timeless, while others are particularly opportune at the moment.
On Saturday, the very-well-attended 2021 virtual Women's Summit drew particularly high marks for timeliness when it came to its lunch-hour presentation. It was largely a matter of happenstance, but whatever the case, it certainly worked out well.
Jennifer Kupcho, who was born and raised in Colorado, was the subject of a featured Q&A, conducted by CGA executive director Ed Mate on Jan. 23. After the former NCAA individual champ and winner of the inaugural Augusta National Women's Amateur came into the weekend tied for the lead at the LPGA Drive On Championship, the wide-ranging 35-minute chat from six weeks ago proved particularly timely. (For a recent, separate ColoradoGolf.org story on Kupcho's goals leading into the LPGA season, CLICK HERE.)
As a matter of fact, the Q&A began at the Summit at the exact same time as Golf Channel's third-round telecast from the LPGA Drive On did: 12:30 p.m.
Kupcho, the 2020 CoBank Colorado Women's Open champion who is looking for her first LPGA victory after a couple of runner-ups, sits in second place — one stroke behind Austin Ernst — going into Sunday's final round of the LPGA Drive On. The Colorado native eagled her final hole on Saturday.
Here are a few highlights of Kupcho's conversation with Mate:
On her college career at Wake Forest, which included first- and second-place individual finishes at nationals: "My first year was awful. I hated being away from home. It was just a really big struggle. I couldn't win — I think I took second two or three times. I was so used to winning that I was like, 'Why can't I win?' But that's helped me — even to now because I've taken second twice on the LPGA. … (Winning the national title in 2018 as a junior) was a huge breakthrough. It was so awful that year before losing (after leading by two with two holes remaining). It was the biggest heartbreak of my life. It was awful. It was awesome to come back and win that next year."
On finishing second at the eight-round Q-Series tournament to earn her LPGA Tour card: "It was a battle every day. It was eight days of competition in two weeks and two different courses. The weather was not great, I had food poisoning. It was just like a big disaster, but I just fought through. I still think to this day when something is not going my way — I'm hurt or injured or sick or whatever, I always play better. I always focus harder."
On winning the inaugural Augusta National Women's Amateur in 2019: When "the invitations came out, I wasn't going to play in it. It wasn't until probably a month after that I had to call up the tournament director and ask to be let back in the field because I had turned (them down originally). I think a lot of people don't know that. I was so committed to playing with my college team. We had so many events coming up that spring season that it was like, 'I'm not going to be able to play all these.' … Once I decided to play, obviously I don't regret it now. It was a great experience. Playing in front of all those people, it's really nerve-racking. I hadn't had that kind of environment before. That helped me when I first came out to the LPGA Tour. Even now, Maria (Fassi, who finished runner-up to Kupcho) and I still joke, 'Good luck to all those girls next year. They're not going to be able to live up to what we just did.' There's no way it can be more entertaining."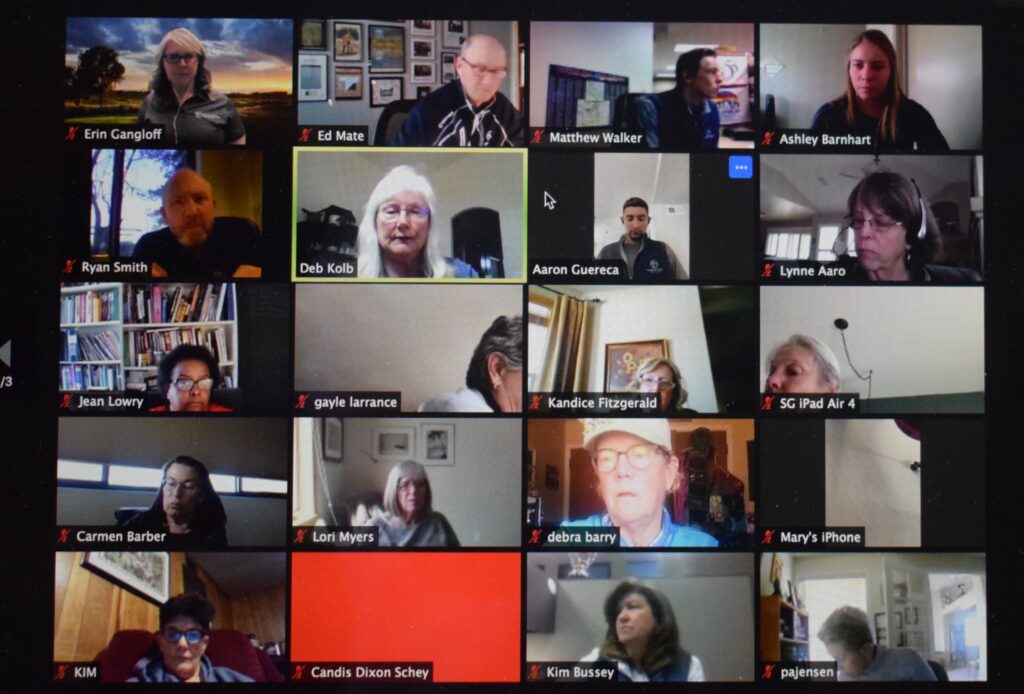 On the outlook for earning her first LPGA victory? "I think it'll happens when it happens. It's really hard to win out here. There are girls who have been out here for years and still haven't won. I think it's being patient."
On her plans beyond golf in the long term: "I've always said I don't want to play golf my whole life. I think that's still probably very true. Not any time in the near future, but I would like to be married and when I have kids to not be out on Tour. That would definitely be my preference. I would like to see my kids grow up. (Kupcho has has been dating boyfriend Jay Monahan for about a year.)
To hear the entire Q&A, CLICK HERE.
While Saturday marked the first time the CGA Women's Golf Summit has been held in an online-only format, that certainly didn't seem to dissuade people from participating in the event in a big way. In fact, it could be said that the Women's Summit — previously known as the CGA/CWGA Women's Annual Meeting — has never been so well attended.
Of course, it's somewhat like comparing apples and oranges considering the previous Summits have always been in-person affairs. But participation is participation.
A total of 371 people registered for Saturday's event, according to Erin Gangloff, the CGA's managing director of programs and membership, who oversaw organizing the Summit, which was presented by Sassy Caddy.
That kind of number significantly eclipses anything the Women's Summit has drawn over the last dozen years, before which records were not kept annually. The highest in-person attendance during that period was just over 300 in 2012. And since the CGA and CWGA integrated into once organization at the beginning of 2018, the average in-person attendance for the Summit has been 207.
"We were excited to have 371 register for the Summit," Gangloff said in an email Saturday afternoon. "We were pleased at how smooth things went being virtual but we look forward to seeing everyone in-person soon!"
A total of 115 women's clubs from around the state were represented at the event, including 53 club presidents.
Participants attended seminars, a roundtable and the Kupcho Q&A, with the programming running from 9 a.m. to 2 p.m.
The sessions on Saturday included:
— A World Handicap System update, hosted by Aaron Guereca, CGA director of club and facility services
— USGA Tournament Management Software, powered by Golf Genius, hosted by Golf Genius Southwest account manager Angela Stafford.
— The Rules of Golf, hosted by CGA rules officials Sandy Schnitzer, Jan Fincher and Karla Harding.
— Golf and Covid-19, along with sports psychology and goal setting, hosted by Dr. Ricki Walker, who serves as a sports psychologist for the U.S. men's alpine ski team, and University of Denver doctoral student Kirsten Cooper, a former U.S. ski team member who also competed for one season at the University of Colorado.
— The Q&A with Kupcho, conducted byMate.
— A club roundtable, hosted by CGA staffers. During the roundtable, emphasized were the benefits of CGA membership, including women's clinics; play days; championships and other competitions; publications such as CGA Monthly, the CGA Member Insider and CGA Club Insider newsletter; Member Zone discounts; and the fact that membership supports such causes as the Solich Caddie & Leadership Academy, the CGA's community and wellness programs and the Hale Irwin Player Program.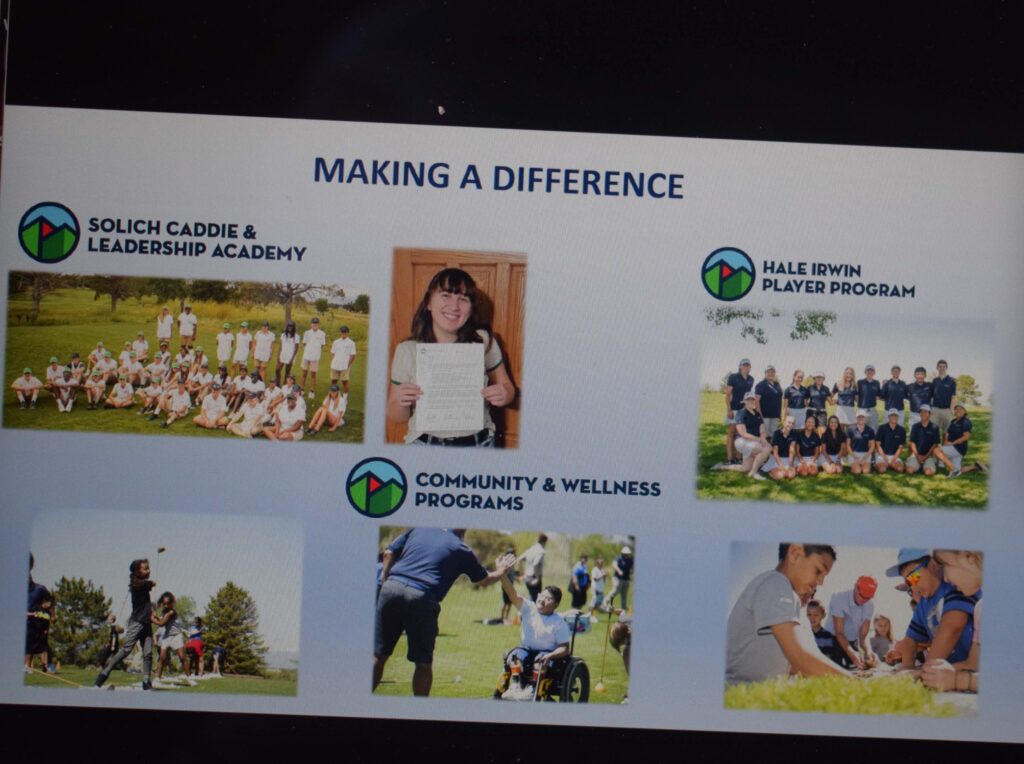 The Rules seminar and the Kupcho Q&A were among the most popular offerings of the day, based on online attendance.
Though this year it didn't culminate at the Women's Golf Summit, the CGA Season Kick-Off Silent Auction nearly reached its halfway point this weekend, and it's raising record-setting totals for the CGA's community outreach programs — such as Big Brothers/Big Sisters, Special Olympics, Girl Scouts and LPGA*USGA Girls Golf — along with the Solich Caddie & Leadership Academy and the Hale Irwin Player Program. Having started on March 1 and concluding at 4 p.m. on March 15, the auction had raised almost $25,000 as of Saturday afternoon. The previous high for the auction was $20,617 last year. To see items up for bids, CLICK HERE.
For those who weren't able to "attend" Saturday's Women's Golf Summit but are interested in the content covered, the entire event  was recorded, and it's anticipated that that recording will be up on the ColoradoGolf.org website — on the Women's Golf Summit page — sometime next week.