Kupcho has Solheim Cup, Olympic aspirations as her 2021 LPGA season gets rolling
By Gary Baines – 2/22/2021
A unique season may very well await Jennifer Kupcho.
Of course, all seasons are unique for the LPGA player who was born in Littleton and raised in Westminster. But this one has the potential to check off several big items on her to-do list.
As the 2021 LPGA schedule starts this week for Kupcho — at the Gainbridge LPGA in Orlando, beginning on Thursday — the upcoming nine months present more opportunities than is typical:
— Kupcho may have the chance to compete in all five women's majors in a calendar year for the first time.
— After posting one runner-up finish each of her first two seasons on the LPGA circuit, the 23-year-old is looking for her first victory at the highest level of women's golf. Last year, though, she did notch her first victory as a pro — at the CoBank Colorado Women's Open. She also became just the second female to compete in the CoBank Colorado Open, barely missing the 36-hole cut.
— Then there are the possibilities of representing the U.S. at not just one, but two events that gain worldwide attention: the Olympics in Japan Aug. 4-7 and the Solheim Cup in Toledo, Ohio, Sept. 4-6.
"For sure one of my biggest goals is to be part of the Solheim Cup team," Kupcho said in a phone interview with ColoradoGolf.org earlier this month. "I think that's almost every American's goal going into this year. I think that would be super cool and exciting to get to represent the U.S. It would be really fun.
"And it would be really cool to win a tournament. I have smaller goals, performance-wise, that are going to help me get to those two bigger goals. Everything is broken down so I can focus on the smaller goals and hopefully achieve the bigger goals."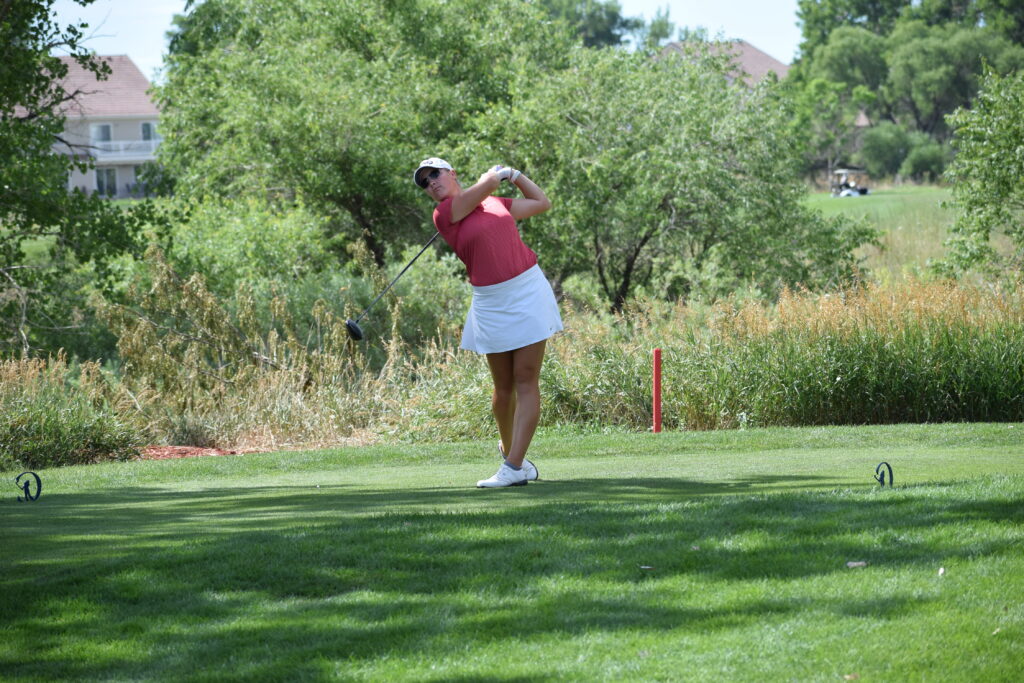 As for possibly competing for an Olympic medal — in just the second Games of the modern era that will include golf after a 112-year absence — "that's obviously in the back of my mind," she said. "Who knows if either one — the Solheim Cup and the Olympics — will (be held). It's just going out and playing the best that I can and giving myself the best shot to get to those."
Kupcho is no stranger to playing for the U.S. at big-time golf competitions. In the summer of 2018, she helped American teams win the Curtis Cup, the Arnold Palmer Cup and the Women's World Amateur Team Championship.
Those appearances came in between Kupcho's victories in the 2018 women's NCAA Division I championship and the 2019 Augusta National Women's Amateur. She was also the world's top-ranked female amateur for 34 weeks.
But those times representing her country were as an amateur. This Olympics and Solheim Cup would be at the highest level of women's pro golf.
"It's one thing to do it on the amateur level, but there's so many great American players out on the LPGA that it would definitely be an honor to be able to represent the country" as a pro, Kupcho said. "I definitely am in the mix for both of them, but I try not to focus on that. This year, there's double the points available for both to qualify. That means anyone could have a really hot year this year and overtake that spot, so I'm definitely not secure. I'm just going to go out there and play."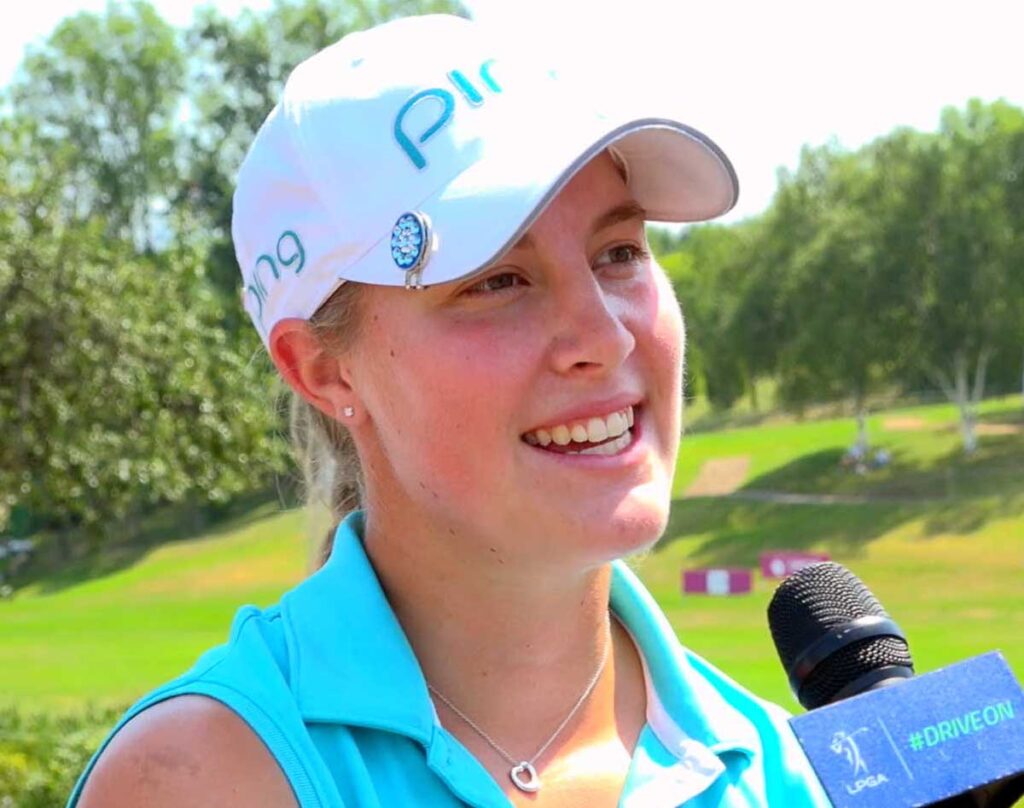 (Updated Feb. 24) Were the Solheim Cup points cut-off coming now instead of this summer, Kupcho would make the 12-player U.S. team that will take on the European squad in September. Team USA will be made up of the top seven players from the American Solheim Cup points list, the top two golfers from the Rolex Women's World Rankings (of those not in the first seven in the Solheim standings), and three captain's picks. Kupcho would earn the berth based on her world ranking (currently No. 20 and the fifth-highest American).
Regarding the Olympics, Kupcho is currently on the outside looking in, but is very much in contention for a U.S. berth. The top 15-ranked women's players in the world are eligible for the golf competition at the Games, with a maximum of four per country. Besides the top 15, players invited will likewise be based on world rankings. Currently Nelly Korda (fourth overall), Danielle Kang (fifth), Lexi Thompson (11th) and Jessica Korda (17th) are the Americans ahead of Kupcho on the Rolex list.
Of course, the 2013 Solheim Cup was contested at Colorado Golf Club in Parker — and yes, Kupcho was there as a 16-year-old who at the time was attending Jefferson Academy. In fact, she remembers being on hand two days that week.
"I remember meeting (American stalwart) Stacy Lewis and she was really nice — the same way she is out on tour to everyone," Kupcho said. "I remember watching and thinking how cool it would be to be in that spotlight and be able to play and compete, especially with so many fans and it being so competitive."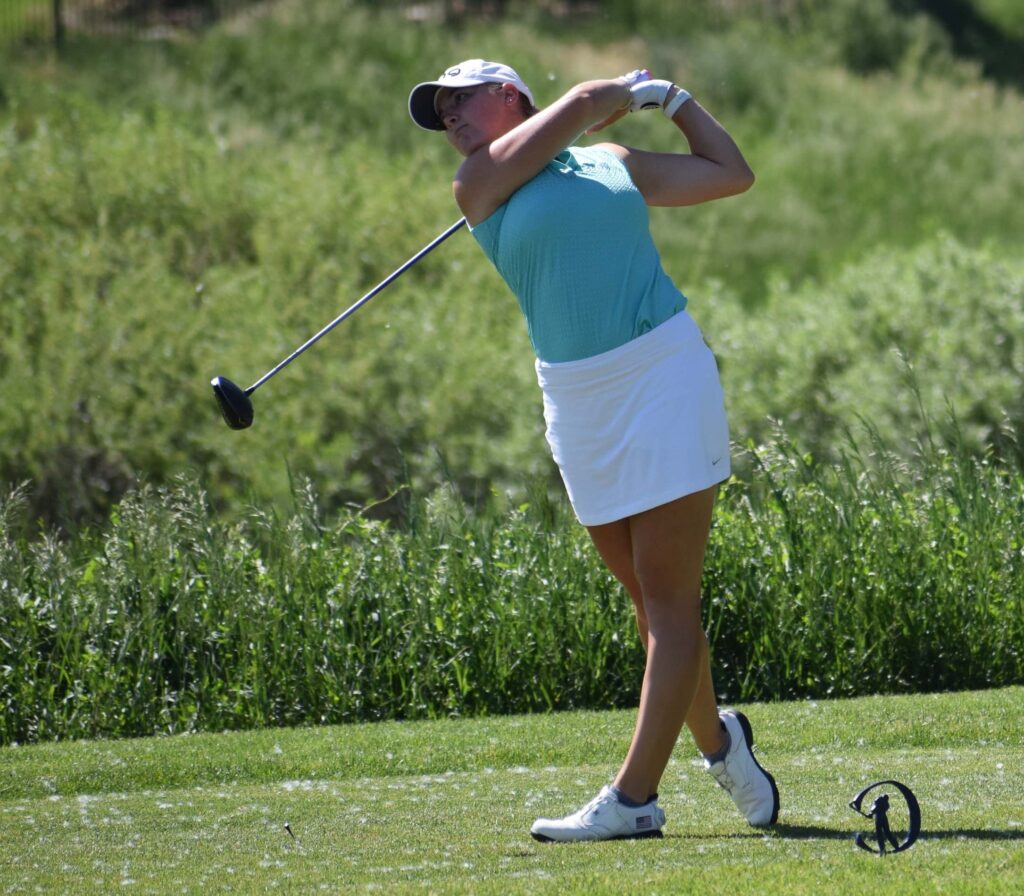 While the Olympic and Solheim Cup teams will sort themselves out over the next six months, Kupcho's more immediate focus is starting off the 2021 with back-to-back LPGA events in Florida. The Gainbridge LPGA will be followed up by the LPGA Drive On Championship March 4-7 in Ocala.
Since formally joining the LPGA in late May of 2019, Kupcho has had two strong seasons on the circuit. The five-time winner of CWGA major championships finished 29th on the 2020 money list ($381,160) after being 39th as a rookie in 2019 ($525,432).
All told, she's posted five top-7 finishes on the LPGA circuit, including a second and a seventh in majors.
"It's definitely interesting because we had such a long break (Kupcho went six months last year with no LPGA tournaments due to Covid-19 safety concerns)," she said. "I definitely took advantage of that break and didn't come out very strong (afterward, missing four cuts in her first five events). But it's all a learning experience and realizing that offseason can be an offseason for a little bit, but there's also a point where you have to get back to work. If you're ever going to get better, you have to keep practicing. I think it was all learning. Having so much time off really showed that when I got back into tournaments.
"Your game isn't going to get any better if you're only practicing like three times a week."
With some help from her Colorado-based instructor, Ed Oldham from The Ranch Country Club — as well as switching back to some clubs she used while at Wake Forest, and changing caddies — Kupcho rounded into form in September. She finished 22nd in the ANA Inspiration major, second in the Shoprite LPGA Classic and seventh in the KPMG Women's PGA Championship major, and later added an 11th place showing in early December.
Add it all up and Kupcho is now ranked among the top 20 women's players in the world.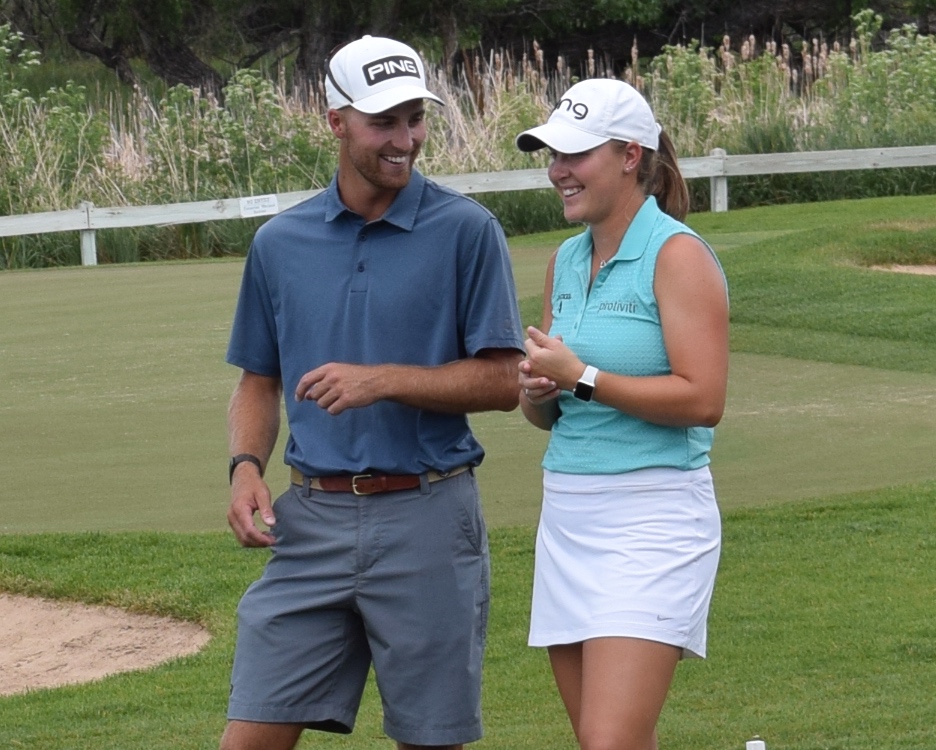 But there's still certainly room for improvement. While Kupcho has been a very solid ball-striker, her putting and her short game aren't as strong, relatively speaking. Last year, she ranked 115th on the LPGA in putting average, 93rd in putts per green in regulation and 110th in sand saves. So she's been focused on the offseason on upgrading those numbers.
"My putting for sure — and short game — but mostly putting," she said. "Honestly, I'm just trying to get my proximity to the hole closer when I'm approaching the greens. That will definitely help my putting. But then being able to actually make the putts is also very important."
Another area where Kupcho hopes a change helps the cause is on the caddie front. She'll go into 2021 with a new looper — her third since her dad, Mike, did the honors for a while. On her bag starting this week will be Patrick Smith, who formerly caddied for veteran Lizette Salas.
"I was looking for a caddie," Kupcho said. "He was definitely on my list. Looking at caddies that weren't already taken, I was like, 'I'd definitely like him.' He reached out and it worked out really well and it seemed like we got along. I'm excited to give it a shot."
The caddie relationship "is very important," she said. "Every caddie that I have had can give me the information that I need. Yardage-wise and course knowledge-wise, I don't think I've ever had an issue that way. But more so, I'm a very mental and emotional player out there, so having someone that can mesh with me and calm me down when I need to (be) or get me more excited when I need to (be), I think that's the most important thing. Otherwise, you're just out there and you're by yourself and it's hard to control emotions — especially when you're doing it every single week."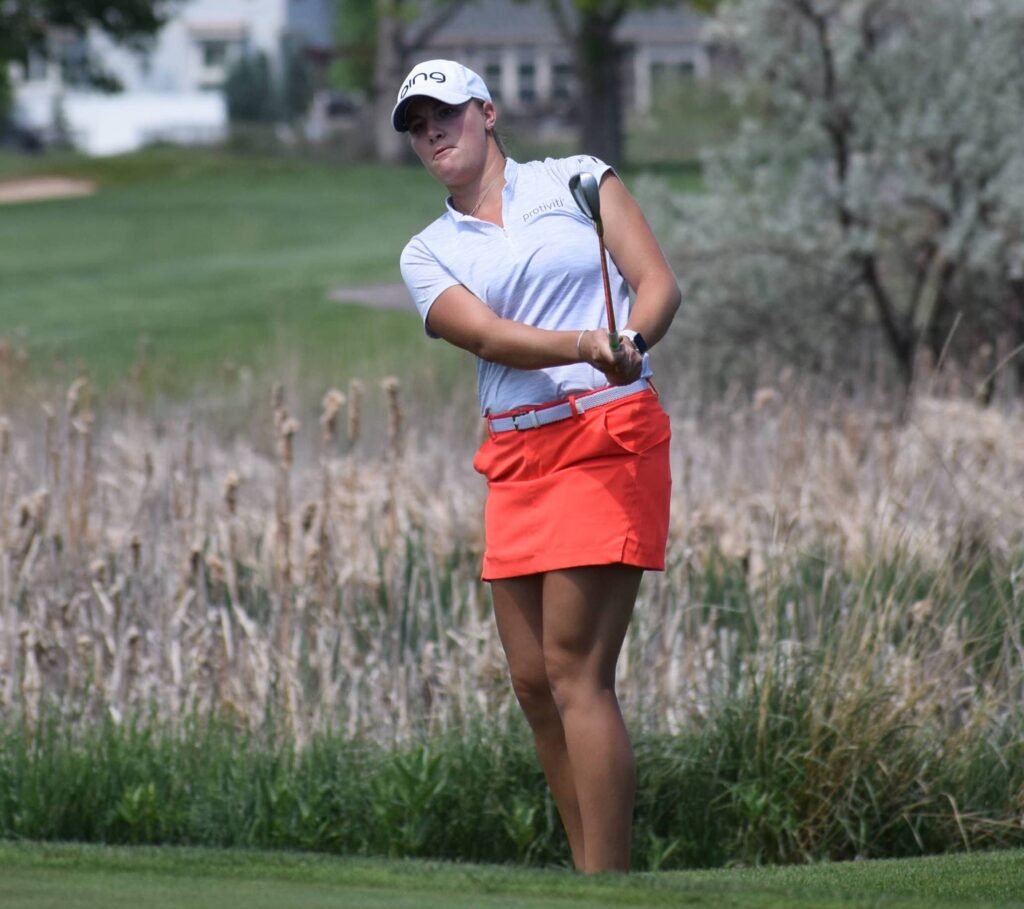 At this week's tournament, Annika Sorenstam, one of the greatest women's golfers of all time, is officially in the field for an LPGA event for the first time since retiring in 2008 — and for the first time since Kupcho joined the Tour.
"I think it will be really exciting," Kupcho said of the prospect. "It's great for the game just because people will love to watch her come back to play. It's exciting to see her back into competitive golf."
Meanwhile, for the second straight wintertime, Kupcho is moving. After relocating to Scottsdale, Ariz., roughly a year ago to take advantage of the weather, Kupcho has been in Mesa, Ariz., recently but has been house searching.
Essentially, she'll have another place to call home, though she remains one of Colorado's favorite daughters in the golf realm.