DU men successfully defend team title at Summit League tournament and earn spot in NCAA Regionals; Solem finishes runner-up individually
By Gary Baines – 5/3/2021
All in all, it was a momentous day for the University of Denver men's golf program on Monday.
Let's count the ways:
— In winning the Summit League Championship in Newton, Kan., the Pioneers claimed their first team title since October 2019.
— They captured their second consecutive Summit League championship.
— They earned the Summit League's automatic berth into the NCAA Regionals.
— They gave Trake Carpenter his first victory as a college head coach.
— They completed a sweep of the Summit League golf titles as coach Lindsay Kuhle's squad captured the women's championship a week ago at the same site — Sand Creek Station Golf Course. In fact, the Pioneers have swept the Summit League golf crowns each of the last two years the events have been contested, 2019 and 2021.
After winning by 15 strokes two years ago, the DU men posted an eight-shot margin of victory on Monday. After going 4 over par in Monday's final round, the Pioneers finished at 1 over for 54 holes. Oral Robert finished second in the nine-team field.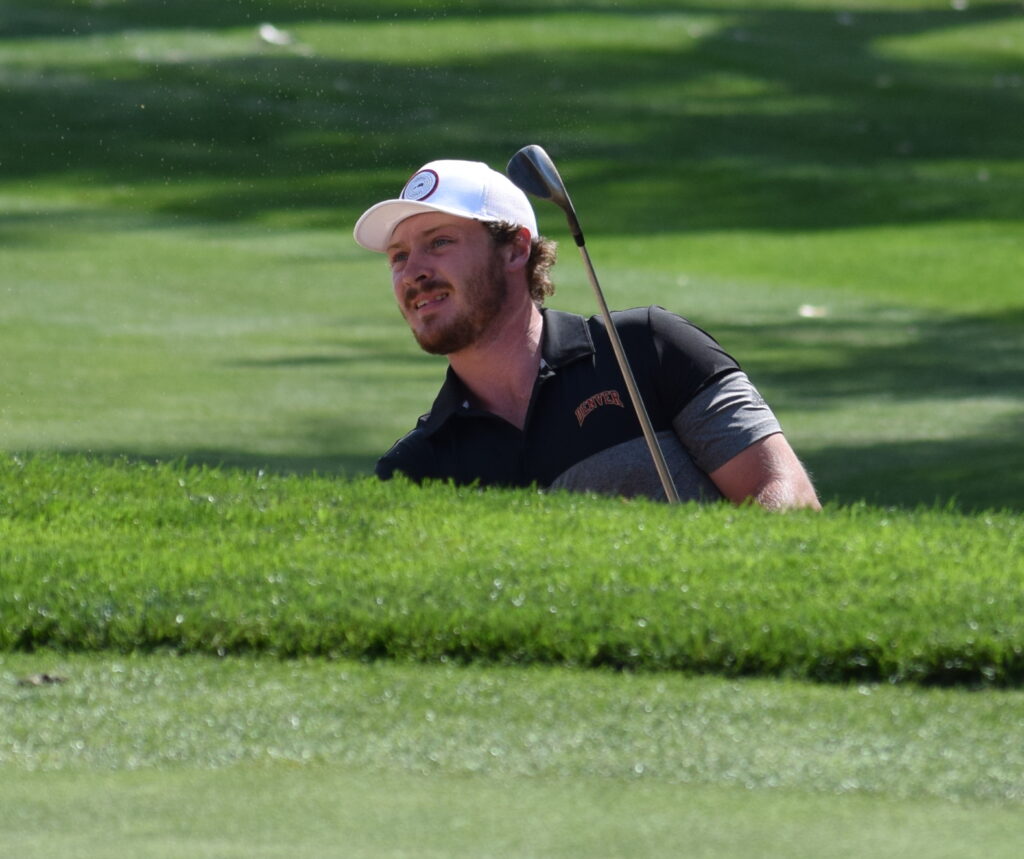 Denver placed three players in the top four individually. Senior Jackson Solem of Longmont rebounded from a first-round 76 with scores of 69-68 to finish second at 3-under-par 213, seven strokes behind individual champion Jackson Howes of Oral Roberts. On Monday, Solem made an eagle, four birdies and two bogeys. He carded seven birdies in Sunday's second round.
Meanwhile, DU senior John Sand placed third at 215, while junior Carson Griggs tied for fourth at 218. Defending individual champion Cal McCoy of Highlands Ranch tied for 12th at 221, and Jun Ho Won was 20th at 226.
"These guys did everything I asked all year," Carpenter said. "(Former coach Erik Billinger) left an awesome group."
On Wednesday, DU will find out where it will play in the NCAA Regionals, which are set for May 17-19.
For all the scores from the men's Summit League tournament, CLICK HERE.