CGA Dream Golf Vacation Raffle offers chances to win trips to premier golf venues while supporting community-outreach programs for juniors
By Gary Baines – 6/25/2020
A year ago this month, Rich Winters took a golf trip of a lifetime to Bandon Dunes Resort after winning the grand prize in the CGA Dream Golf Vacation Raffle in 2018.
Earlier this month, when the Aurora resident perused some information about the 2020 raffle, he surely knew that the odds are long that he will land a grand prize a second time, but that won't keep him from giving it a go again.
"You bet I am," Winters said when asked if he'll enter the raffle for a fifth consecutive year. "The tickets are more expensive (than in 2018), but I'm definitely going to buy them."
Indeed, with six donated grand prize stay-and-play packages at some stellar venues, it's certainly enticing. They include ones at Bandon Dunes in Oregon, Kohler in Wisconsin, Sand Valley in Wisconsin, Casa de Campo in the Dominican Republic and two Robert Trent Jones Trail packages in Alabama — one in the northern part of the state and the other in the south half. In each case, also included is a $500 gift card for use toward travel and food and beverage.
Many of the courses that are part of the raffle grand prizes are very highly regarded. Just looking at Golf Digest's "America's 100 Greatest Golf Courses" — considered in many ways the gold standard of course rankings in the U.S. — six courses included in raffle grand prizes are on the list:
Pacific Dunes in Bandon (17th)
Whistling Straits in Kohler (21st)
Bandon Dunes in Bandon (36th)
Old Macdonald in Bandon (50th)
Bandon Trails in Bandon (69th)
Blackwolf Run in Kohler (97th)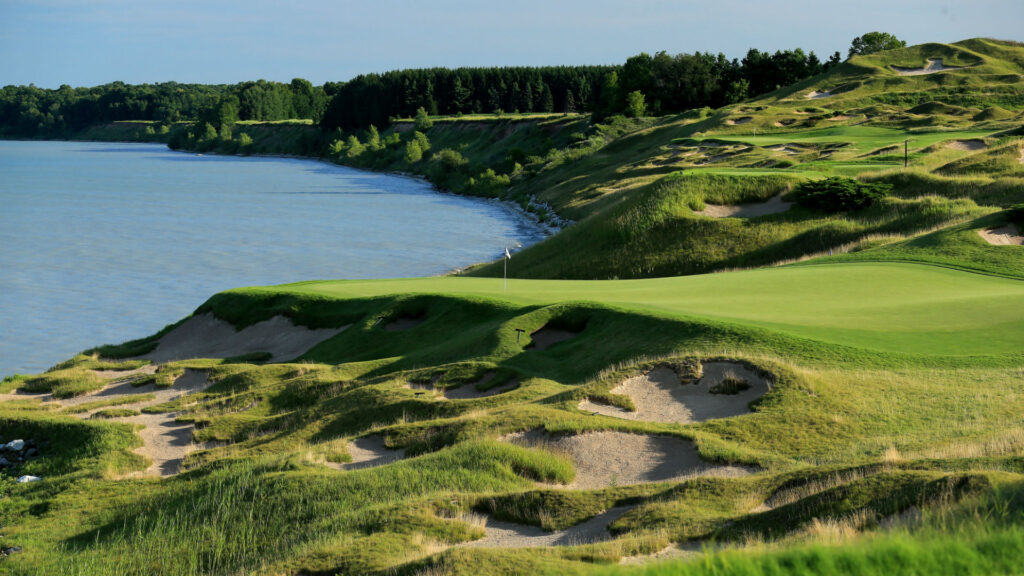 Beyond that, there are more than two-dozen Colorado golf packages — including at TPC Colorado, Boulder Country Club, The Club at Rolling Hills, The Ranch Country Club, Eisenhower Golf Club, River Valley Ranch, Raven Golf Club at Three Peaks and in Keystone — and other prizes.
The CGA's state-licensed raffle is offering tickets from June 1 to Aug. 20 at 4 p.m. MST, with the random drawing taking place on Aug. 21.
But whether entrants win a prize or not, their $40-per-ticket raffle entry benefits CGA junior programs that are hard not to like: the Solich Caddie & Leadership Academy, the Hale Irwin Player Program and the association's Community and Wellness Programs.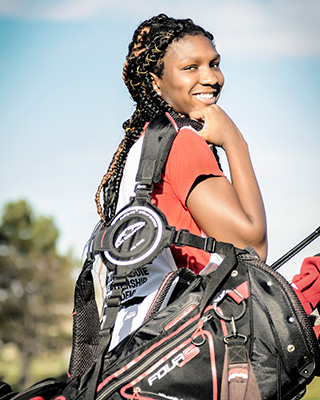 "Our three flagship programs are really our conduit into the Colorado community, the metro Denver community — and are our extension of (the CGA-owned) CommonGround Golf Course as 'a place for all and all the game teaches,'" said Ryan Smith, the chief development officer for the CGA. "That is so important for us. It's really where we're a cause for good in the community. I think it gets minimized sometimes that people don't see us as that cause for good as a charitable organization.
"This raffle is really an underwriting aspect of those three programs. … I really feel those programs are doing great work, and the CGA staff members who lead that outreach are really committed to the children and the kids that are involved in all that programming. That's what I really feel this raffle is supporting."
The beneficiaries are certainly part of the reason Winters has entered the CGA raffle each of the past four years it's been held.
"Way back in the day, my brother caddied in Chicago, and I knew the raffle benefited (the Solich Academy). I thought, we might as well throw some money at them and help the cause. It's great what they do. I haven't hired a caddie yet at CommonGround, but I plan to. What they do with the Solich Foundation is definitely worth contributing to."
Over the past four years, the CGA Dream Golf Vacation Raffle has raised about $170,000 for such causes, including $70,000 in 2019 alone. Smith said the goal for this year is $75,000.
"We're trying to raise it, but we also understand that it's a different economic climate out there," he said.
Winters, a 68-year-old who plays to a 14 handicap at Murphy Creek Golf Course, has made a habit of buying about five raffle tickets a year since it debuted in 2016. Actually, he splits up the cost with a former neighbor of his from Portland — Mark Gilroy — where Winters lived for five years before moving to Colorado in 2010. If either won, they'd go together on the trip.
So after recovering following shoulder surgery in 2018, Winters flew up to Portland last year during U.S. Open week, and he and Winters drove down to Bandon, which sits on the coast in the southern half of Oregon.
"When I tell people I moved here from Oregon, they say, 'Hey, did you ever play Bandon Dunes?'" said Winters, who retired a couple of years ago after working for the corporate side of Subaru of America. "That was one of my regrets — that I had not played there in the five years I had lived there. I had played a number of courses around the state, but never Bandon. So it was great. The opportunity to do that was phenomenal.
"And it probably exceeded my expectations."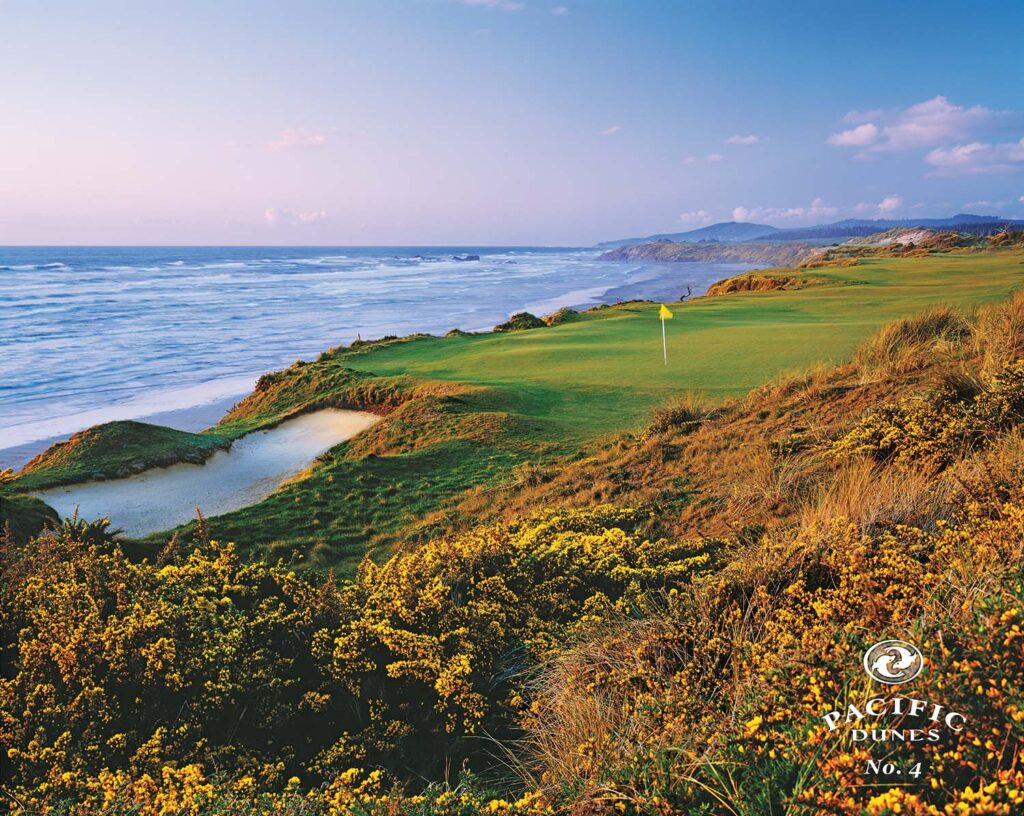 For his part, Winters teed it up at Pacific Dunes, Bandon Dunes, Old Macdonald and Bandon Trails — four of the top 70 courses in the U.S., according to Golf Digest's rankings. He played 18 holes one day, 36 the next and 18 on the final day — all with a caddie — while staying three nights at the golf-centric resort.
"We had a great time and we were paired with a lot of good people," including a father and son, a retired heart surgeon and his wife and two players from South Africa "that were hysterical," Winter said. "That was one of the most enjoyable things about it — meeting the people who were there."
For the record, Winters noted that his favorite courses out of the four he played were Pacific Dunes and Bandon Dunes. (The Sheep Ranch course has been added to Bandon's lineup since Winters' trip; in fact, it just opened this month.) To this day, Winters keeps a weather forecast for Bandon on his phone.
"I really credit Bandon Dunes for understanding the value of our caddie programs and seeing the lives changed through them because they themselves have such a successful caddie program," Smith said. "They have a great owner in Mike Keiser, who believes in caddies (and has been inducted into the Western Golf Association's Caddie Hall of Fame). He's one of the largest supporters of the WGA and the Evans Scholarship program. They've had kids come through their caddie program who have gone on to receive Evans Scholarships as well. And they saw what we were doing with the Solich Caddie & Leadership Academy.
"Then when other resorts around the country saw what we were doing, they really blessed it with a donation. It obviously gives them a great opportunity to market their resorts to Colorado members. Having resorts like Whistling Straits and Kohler Resort, and having a new course also owned by Mike Keiser in Sand Valley — they just really endorsed what we were doing. And this year we're excited because Casa de Campo in the Dominican Republic similarly saw what we were doing and they said, 'Yeah, we're in. We love what you're doing.' And the same with Alabama Tourism."
It should be noted that winners of the 2020 raffle grand prizes have until the late spring or even mid-summer of 2021 — depending on the specific stay-and-play package — to take their trips. Given concerns some people have with traveling at present with the Covid-19 situation, that flexibility can offer peace of mind.