After once thinking an injury would keep him from ever competing again at a high level, former CGA Player of the Year Gunner Wiebe is back pursuing his dream; Q-school starts next week for Colorado native
By Gary Baines – 9/24/2021
Roughly five years ago, when Gunner Wiebe stopped pursuing his dream of playing full-time on the PGA Tour in the wake of sustaining a nasty arm injury, he was left with a gnawing feeling.
"I never thought I'd play again," Wiebe recalled a couple of months ago. "I was very confident that that was it and I would always live with frustration and a little bit of resentment of not being able to leave on my terms."
Wiebe had certainly shown plenty of promise as a young player. The Kent Denver alum — son of Mark Wiebe, winner twice on the PGA Tour and five times on PGA Tour Champions — captured the CGA Match Play title in 2010 and later that year was named the CGA Les Fowler Player of the Year.
That same year, Wiebe finished second — as an amateur — at the Colorado Open, ending up two strokes behind current PGA Tour regular Nate Lashley. In 2011, now a pro, Wiebe placed third at the Colorado Open. Two years later, he notched his third top-5 showing in the event, tying for fifth.
But things started going south in 2016. That year, over Memorial Day weekend just south of Tijuana, Mexico, Wiebe sustained a potentially life-threatening injury that turned out to be "only" very serious. While moving luggage into a vacation home, Wiebe didn't realize that a sliding glass door had been closed. He walked right through it, and the single-pane, non-tempered glass shattered. In addition to cutting Wiebe's hand — though not too severely — the underside of his upper right arm was sliced very, very deeply.
"To think, if it's a little bit deeper cut, it hits my artery and I'm not here …," Wiebe said a a couple of months later, at that year's Colorado Open. Instead, the glass cut all through the fat tissue and muscle, and internal and external stitches were required to close the wound.
"You're in Mexico," Wiebe noted. "(The person treating him) did the best he could. (But) I felt a little bit like I was a pet at a vet."
After the stitches were in for 13 days, Wiebe developed a staph infection. After weeks of rehab, Wiebe finally began making full swings of a golf club six weeks after the accident.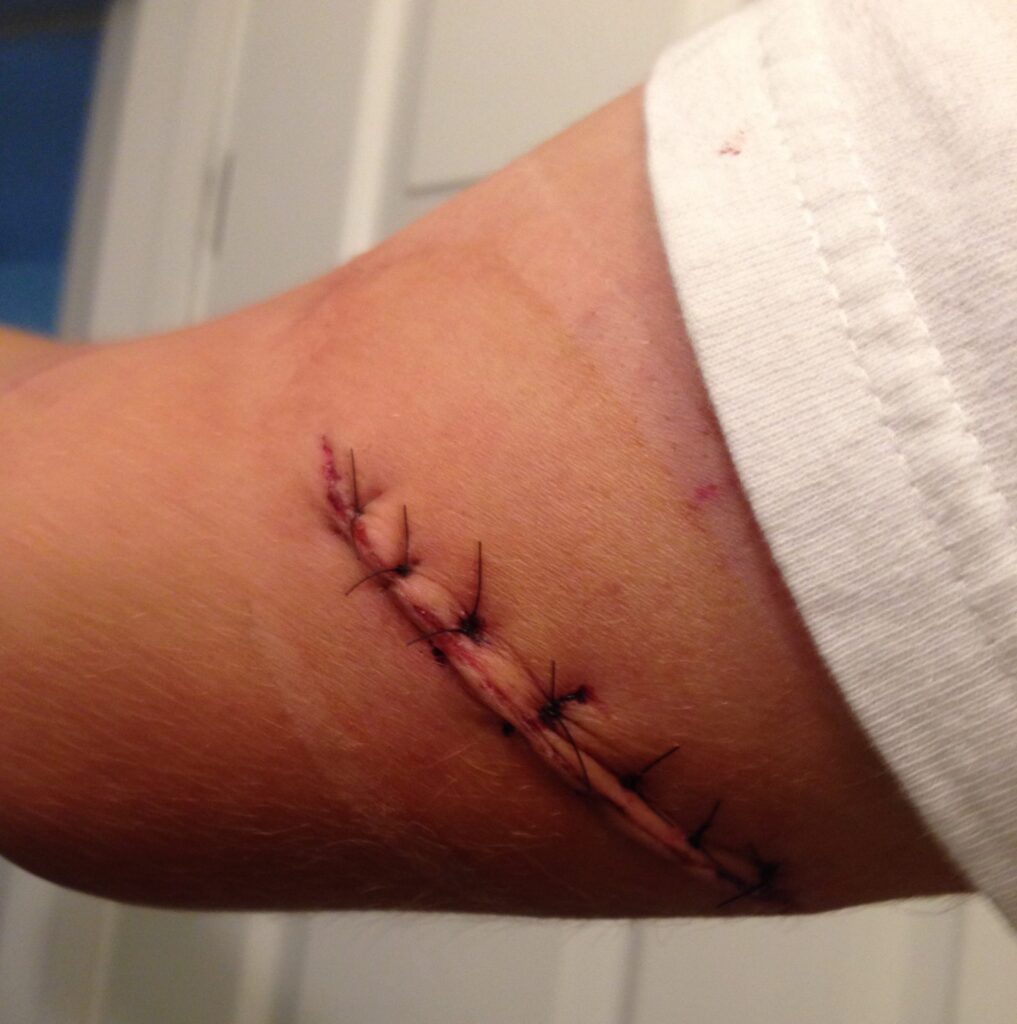 Wiebe competed on and off for a while longer in 2016, but it wasn't the same.
But this year, after a stint working in finance and three years as an assistant pro at Bel-Air Country Club in Los Angeles, is back playing full-time professionally again. And next week, he'll begin his quest for a Korn Ferry Tour card at a first-stage tournament in Dayton, Nev. If he can advance through the first and second stages, he'll have some status on the Korn Ferry Tour in 2022. (Oct. 1 Update: Wiebe ended up winning in Nevada.)
"More than anything, (working as a club pro) kind of reminded me how important golf is in my life," Wiebe said at this year's CoBank Colorado Open, where he finished 30th. "There was a stretch where I wanted to be as far away from it as I possibly could. When I stopped playing because I was hurt, I was bitter, I was resentful. There was a lot of, 'Why did this happen?' I was playing good golf when it happened. Circumstances drive you to have to find work and make a living and make money and not cripple yourself with debt or whatever the case may be."
One thing that started Wiebe on his return to playing full-time professionally again was something he did last year while still working at Bel-Air. In November in Port St. Lucie, Fla., Wiebe won the national title in the 132-player National Car Rental Assistant PGA Professional Championship. Wiebe, who was born and raised in Colorado, became the third person with significant local ties to win the national PGA Assistants championship, joining Colorado Golf Hall of Famer Bill Loeffler (1992) and current Colorado resident Kyle Voska (2008). Wiebe also captured titles in the 2019 and '20 Southern California Assistant PGA Professional Championships.
But Wiebe, whose family were members at Cherry Hills Country Club during his years living in the state, left his job as an assistant pro at Bel-Air CC on June 1.
"It was awesome," he said of the experience, despite often averaging 60-hour work weeks. "It was three years that were fantastic. The membership is second to none. I've been fortunate to be a lot of nice places and that place is truly one of a kind. I worked for a great boss, Dave Podas (the PGA director of golf at Bel-Air). He was fantastic and he taught me a ton.
"Having the time at Bel-Air reminded me how much I love golf. I didn't even know if that meant competing."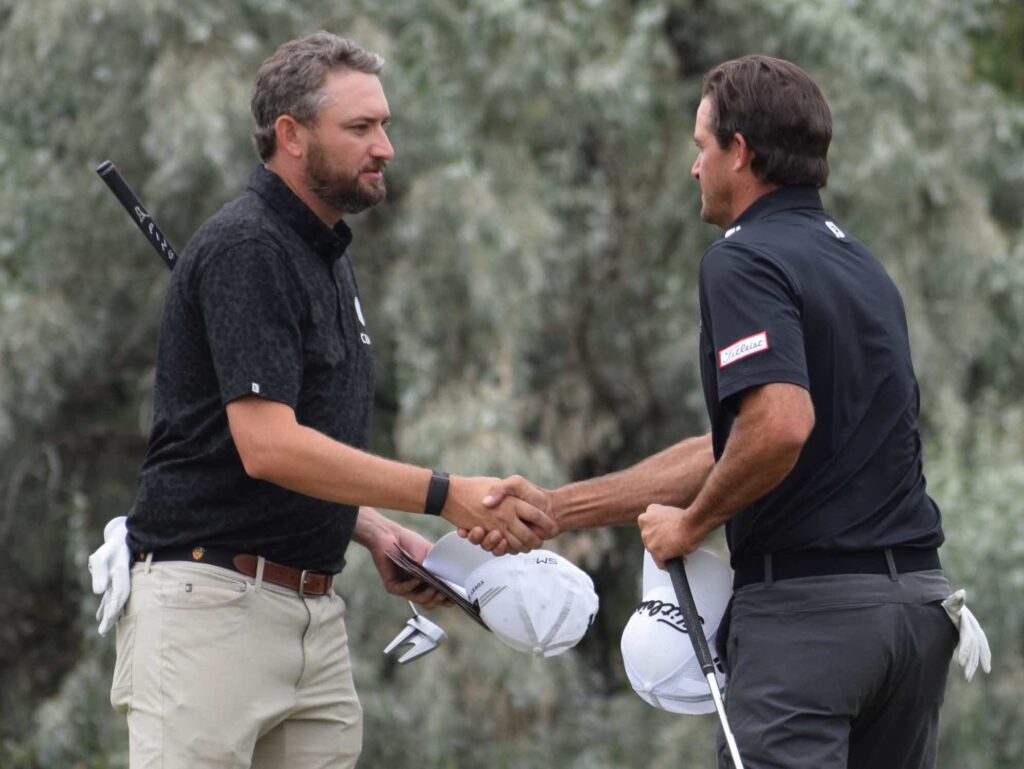 That time as an assistant pro altered another part of Wiebe's outlook as well.
"I have a great appreciation for the golf business and the golf industry," he said. "I was definitely in the camp that I didn't know enough about the PGA (of America) to make an educated and informed opinion about how important they are to the game of golf. So I took for granted. Growing up at Cherry Hills, I was spoiled rotten. I knew that. But I had no idea (PGA head professional John) Ogden and his staff were working as hard as they were to make our lives a little easier.
"You kind of do (your work) in the shadows. And you don't do it for the accolades or anything like that. But my hope is that from my own experience I can help educate other players and friends of mine that they work their ass off to try to make this place right for us. Let's treat it right — no slamming clubs, no breaking tee markers. Let's treat the course with a lot of respect — and especially the staff. That's part of what being a professional is. I think I have a much better understanding of that now.
"Wherever you're playing, go out and thank your head pro, thank your assistants for being there at 6 in the morning and pulling carts and washing carts and serving food sometimes. Gosh, we've done everything. That will never be lost on me after that experience. I think the PGA is an amazing association to be a part of, even if it was just for three years."
Deciding to return to competing full time professionally was a process for Wiebe.
"I started to have a little success (in PGA Section and national events) and had some members who were asking, 'What are you really doing? You obviously can play,'" Wiebe said. "I said, 'Yeah, but it's Section stuff.' Part of me saying that is not to downplay the Section, but knowing what the other level is. The other level is very high. The Section level is high, but it's just a very small percentage. You're playing against 10-15 percent of the field every week (that can win) vs. on a given week you're probably playing against 50 percent of the field (elsewhere in high-level golf).
"I tested the waters a little bit, playing in the Battle at Bayonet in northern California in February. I lost by a shot, finishing third. That was against guys who are here (at the Colorado Open) or are competing (for spots on the Korn Ferry Tour). That was when I was like, 'I know I still can. Do I want to?' And that was a conversation between my wife (Gianna) and I. She's as supportive as you can be. It's tough to transition into this. She has little-to-no knowledge of golf at all, and neither does her family. This is foreign, which is kind of fun for me because I get to go back and explain things that I probably take for granted, which is coming here (to the Colorado Open) and playing in Monday qualifiers and not thinking of them as a burden but as an opportunity."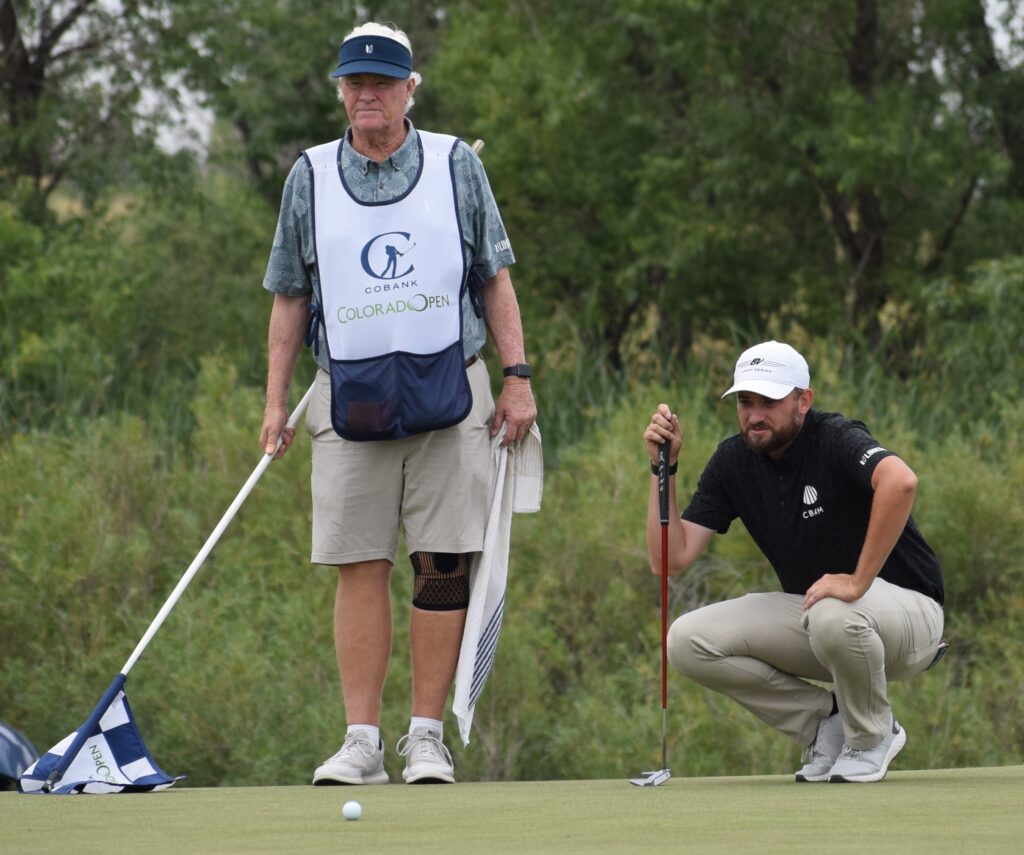 In early June, Wiebe very nearly qualified for the U.S. Open. In the second and final qualifying stage, a 36-hole event, he led after the first round in Rolling Hills Estates, Calif., shooting a 65. But an afternoon 75 left him two strokes shy of a playoff for the final U.S. Open berths.
Over the summer, though he competed in the Colorado Open, Wiebe primarily focused on Monday qualifiers for PGA Tour and Korn Ferry Tour events. That sometimes involves going through pre-qualifying just to get to Monday's qualifier. In both cases, scores in the low to mid-60s are usually required to advance.
The bottom line is that although he came close to qualifying on several occasions, Wiebe only made it through to the Korn Ferry Tour's Live and Work in Maine Open, where he scratched his cornea in the first round and missed the cut in late June.
So how is that injury — the severely cut arm that he suffered in 2016 — feeling now that Wiebe is back playing regularly?
"I'm 90-95 percent back," he said. "I don't think I'll ever get back to 100 because of the nature of the injury. But it's nice to feel healthy and it is nice to play again."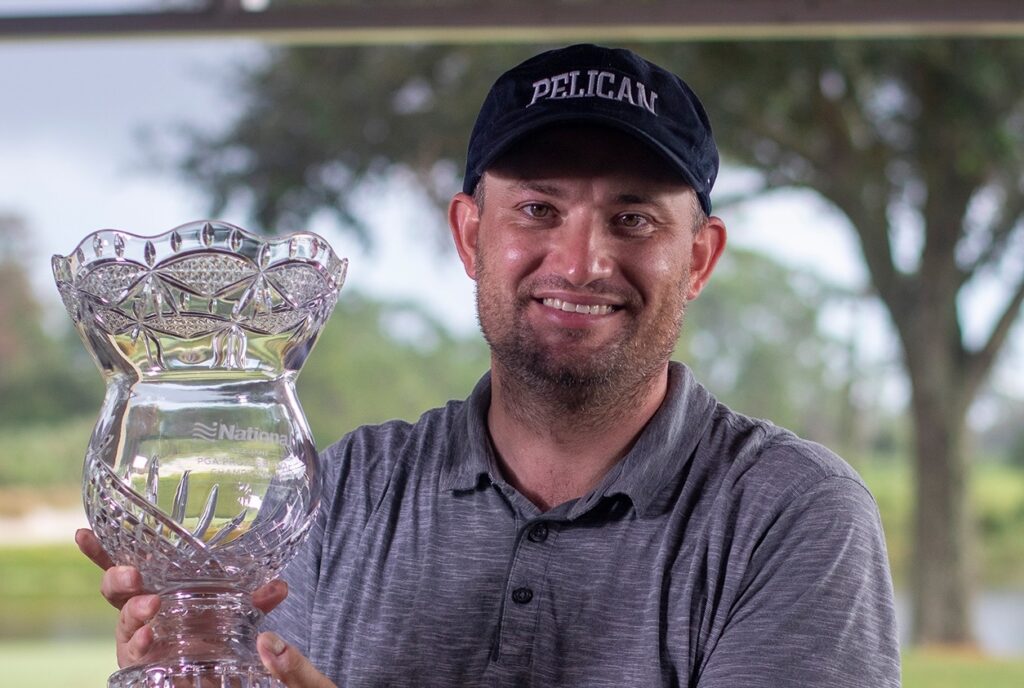 While Wiebe still certainly has high expectations of himself, he said he's better equipped now to handle the inevitable ups and downs of golf than he was when he was younger.
"I'm better at handling the stuff — the internal battle I used to deal with when I was a kid," said the 32-year-old, who for the time being is still living in southern California. "That was, 'Why am I not shooting 65 every day? I don't care what the course is, what the conditions are. Your ego gets in the way. I certainly don't have that anymore. But the frustration still exists, which is OK. I can live with frustration; I can't live with disappointment. I think there's a big difference between the two.
"I've evolved a lot. When I was playing best I was in my early 20s, so a lot has changed. I'm married, I'm happy. Golf isn't my life; golf is my job. It's also something I love. But it doesn't define me in my day-to-day.
"My mindset is uniquely different (after) having that time off. I think if I would have continued to play, I probably would have burned myself out with the internal battle that you go through understanding that even if you finish 20th this week, it's better than 21st. When I was younger, it was first or last. I didn't care about 20th. And 20th is OK; you beat a lot of good players. So perspective changes a lot. Just in general I'm a much happier person. I think my wife has a lot to do with that. I've got a niece and nephew who are amazing. I'm reinvesting in family a little bit. My support group feels a lot bigger, even though it's probably the same size. That stuff lends to more success when it comes to golf. If you're happier off the course, likelier you'll play better on the course. (Jack) Nicklaus used to say stuff like that. I didn't believe him because I didn't know what it felt like. Once you learn what it feels like, you go, 'OK, Jack, again you were right.' And for God sake, he's right about everything. It's fun to play again."
Asked how much of a time horizon he's giving himself to reach his goals, Wiebe indicated that's to be determined.
"At least a couple of years, but it's tough to say," he said. "I'm very confident about the end result of this. My dad used to tell me all the time when he was going through tour school he knew he was going to make it; he just didn't know when. When I was going through it, I could fake it and say that's how I felt, but that wasn't the case. There was a lot of 'if' when I was playing last. I have no 'if' right now. I'm very certain of what will happen. I do think it's a matter of time whether it's this year, next year or whenever.
"On top of that, I think life circumstances probably will decide. If my wife and I start having a family and we need a little bit more structure or need a little bit more financial consistency, I would be happy to step aside if it's for that reason.
"As important as golf is to me, it is a far second to my wife, my family. I can comfortably live with that if that's what needs to happen. Luckily now that's not an issue and I have great support. I hope to start delivering on what I think I can do. I'm very confident that in the next amount of time I'll start to see some pretty rapid success."