Chris Korte, Jake Staiano, George Markham and Matthew Liringis advance to second stage of Korn Ferry Tour Q-school
By Gary Baines – 9/24/2021
Two Colorado residents, a former Coloradan and a golfer who played in college in the state all punched their tickets to the second stage of Korn Ferry Tour qualifying at two different sites on Friday.
Moving on were Chris Korte of Littleton, Jake Staiano of Englewood, former Fort Collins resident Matthew Liringis and former Colorado School of Mines golfer George Markham. Three of those four made it on the number — Korte, Staiano and Liringis.
Korn Ferry Tour Q-school involves four stages — pre-qualifying and first, second and final. Players who advance to the final stage of KFT Q-school — set for Nov. 4-7 in Savannah, Ga. — are guaranteed at least conditional status on the Korn Ferry circuit in 2022.
Korte, who competed in this year's TPC Colorado Championship at Heron Lakes on the KFT, and Liringis tied for 11th place in a first-stage tournament in Bermuda Dunes, Calif. Though 19 players advanced, the 11th through 19th finishers were tied.
Korte, a former University of Denver golfer, went 69-69-67-68 for a 15-under-par total of 273, which left him 12 strokes behind medalist Yikeun Chang of Hacienda Heights, Calif. Korte made birdie, birdie, bogey and birdie over his last four holes to advance.
Liringis carded scores of 69-67-67-70 to tie Korte at 273.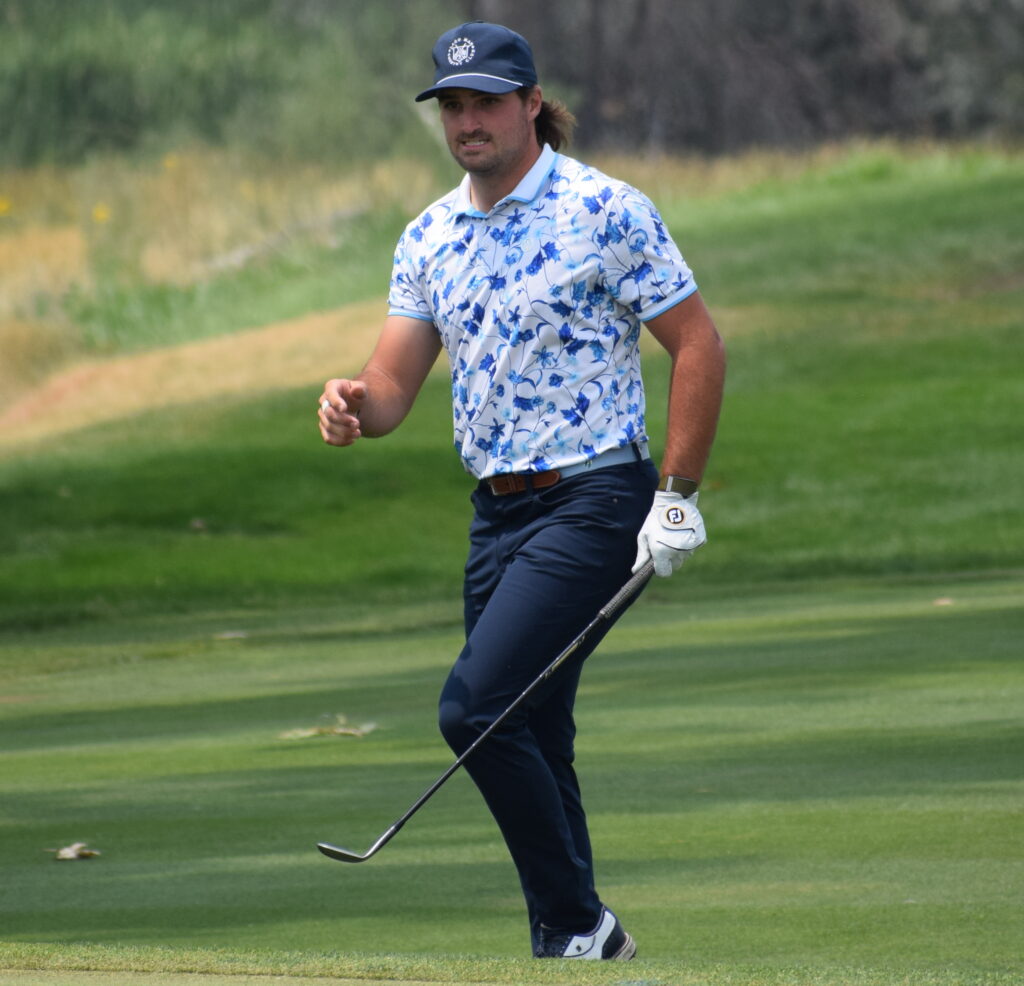 Staiano, winner of the 2021 Sinclair Rocky Mountain Open in Grand Junction and a former CGA Player of the Year, had an up-and-down tournament en route to a 20th-place finish in Maricopa, Ariz., where the top 20 and ties advanced. The former Colorado State University player had rounds of 67-73-67-74 to check in at 6-under 282, 14 shots behind co-medalists Tee-k Kelly of Wheaton, Ill., and Tanner Gore of Dallas.
Also in Maricopa, Markham placed fourth at 271. A regular on the Forme Tour — where many PGA Tour Canada players competed in 2021 — Markham posted scores of 65-67-68-71.
In all, five first-stage tournaments were held this week. Overall, 13 are on the docket, with the final six taking place next week.
Second-stage tournaments will be contested Oct. 12-15 or Oct. 19-22.
At the final-stage tournament, the Q-school medalist receives fully exempt status on the KFT in 2022, and finishers 2-10 and 11-40 earn exemptions for part of the season. Those who place 41st and lower will receive conditional Korn Ferry status.
Here are the scores for all of the players with strong Colorado connections who competed in stage 1 Q-school tournaments this week:

Bermuda Dunes, Calif. (Top 19 and Ties Advance to Stage 2)
Advance to Stage 2
11. Chris Korte, Littleton 69-69-67-68–273
11. Former Fort Collins resident Matthew Liringis 67-67-66-70–273

Maricopa, Ariz. (Top 20 and Ties Advance to Stage 2)
Advance to Stage 2
4. Former Colorado School of Mines golfer George Markham 65-67-68-71—271
20. Jake Staiano, Englewood 67-73-67-75—282
Failed to Advance
30. Zahkai Brown, Golden 73-73-67-74—287
63. Former CSU golfer Colton Yates 75-73-7378–299

St. George, Utah (Top 21 and Ties Advance to Stage 2)
Failed to Advance
59. Riley Arp, Fort Collins 70-70-67-68–275
WD. Josh Seiple, Castle Rock 74-74-WD

Winter Garden, Fla. (Top 21 and Ties Advance to Stage 2)
Failed to Advance
36. Derek Fribbs, Aurora 70-72-68-70–280