Some of Colorado's top girls golfers lament absence of U.S. Girls' Junior, which would have been held this coming week in the state
By Gary Baines – 7/10/2020
The 156 competitors for the 2020 U.S. Girls' Junior would have been arriving in Colorado about now, gearing up for the first time the national championship would have been held in the Centennial State since Heather Farr won at Greeley Country Club in 1982.
To put that time period into perspective, a player in the 1982 event could conceivably — pun intended — have a granddaughter who would have been competing in Colorado this year.
Alas, it wasn't to be. The 2020 U.S. Girls' Junior, set for Eisenhower Golf Club at the Air Force Academy, fell victim to the effects of Covid-19, becoming one of 11 USGA championships/events to be canceled this year due largely to safety concerns.
Practice rounds for the U.S. Girls' Junior at Eisenhower would have been played this weekend, and the championship per se would have been contested Monday through next Saturday (July 13-18). The final two days of the event were to be televised nationally by FS1.
But the USGA officially announced the cancellation of the championship on April 24. Looking ahead, there's certainly hope that the organization could award Eisenhower a U.S. Girls' Junior in the near future. Though 2023 is the next year for which a site for the event hasn't yet been designated, the USGA just recently shuffled sites for upcoming U.S. Senior Amateurs so that the 2020 host will now become the '21 host.
But whatever happens, a player such as Charlotte Hillary of Cherry Hills Village, who won the girls title at the Colorado Junior Amateur this week, now won't have the opportunity to play the U.S. Girls' Junior again as she'll surpass the age limit of 19 by next year's event.
"When (this year's championship) was canceled, I was so deflated," Hillary said this week. ""First the USGA Four-Ball (where Hillary and teammate Hailey Schalk of Erie had qualified) was canceled. I was so emotion-less; I didn't even know how to react.
"I saw it coming, but how do you even cancel the U.S. Girls' (which had been held each year since 1949)? It was so disappointing. I really thought they were going to pull through and make it happen. So I kind of saw it coming, but I was shocked at the same time."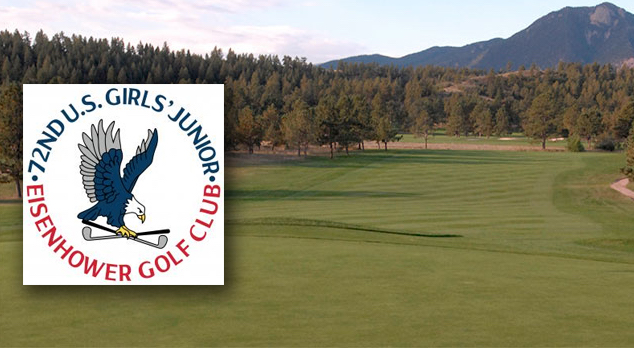 Talk to virtually anyone who qualifies for a USGA championship and they'll tell you how special it is to compete in them, and how well they're treated. And you can take all that up a notch or two when a USGA national championship comes to a competitor's home state. That's particularly true in a state like Colorado, where, over the last half-century, we've averaged about two USGA events in the Centennial State roughly every five years. Which is to say, they're rare enough to be very memorable.
Kaylee Chen of Denver qualified for the 2019 U.S. Girls' Junior in Wisconsin at age 15, so she will have other opportunities to compete in the event. But she was particularly looking forward to trying to qualify this year given that the championship was set for Colorado.
"I thought it was really cool that it was going to be held in Colorado," said Chen, the 2019 girls Colorado Junior Amateur champion. "If I qualified, it would have been a huge advantage because all the Colorado people know the Colorado courses really well. I think it would have been really cool to be a Colorado person playing there."
Aubri Braecklein of Northglenn has never competed in a U.S. Girls' Junior, but given how well she's been playing in recent weeks, she would have been a good bet to qualify in 2020. This year's qualifying tournament was set for June 22 at Walnut Creek Golf Preserve in Westminster before the national championship was canceled. Ironically, had Braecklein tried to qualify at Walnut Creek, she wouldn't have been in the field for that week's CGA Women's Stroke Play — a championship she went on to win.
"I played in Utah for the qualifier last year, but I was definitely going to play here this year," Braecklein said this week. "I think I would have had a good chance to qualify. I'm bummed that it didn't work out, but things happen.
"I kind of like Eisenhower, so I thought it would be pretty good for me."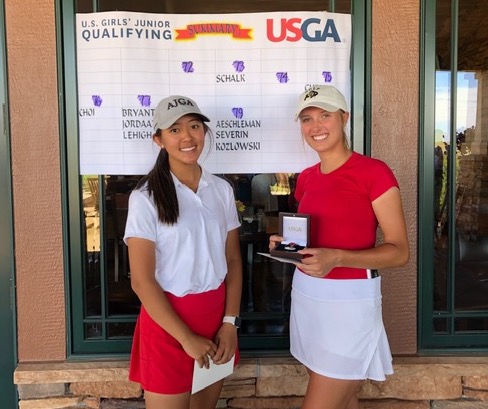 Hillary, the 2019 Junior Golf Alliance of Colorado Girls Player of the Year, competed in one U.S. Girls' Junior during her years of eligibility — in 2017, as a 15-year-old. But she was very much looking forward to competing again as an 18-year-old who soon will be playing college golf for Northwestern. Of course, Hillary would have had to qualify, but if she had advanced, she figured she — like the other Coloradans — would have had a leg up on the competition given their knowledge of Eisenhower GC and of playing at a mile-high elevation.
"For us Coloradans to have such easy access (to the site) … I could have played Eisenhower so many times and become so comfortable with the course and had such an advantage," Hillary said. "And just to be in my home state and I'm proud to be from here (would have made it particularly special). Though the course is really challenging, it still would have been an advantage for anyone from Colorado who qualified."
Among the Coloradans who have qualified for the U.S. Girls' Junior in the past and would have been trying to return were Hillary, Chen, Schalk and Meghan Vogt of Broomfield.
Like most USGA championships, the U.S. Girls' Junior has a storied history. Past winners include Lexi Thompson, Ariya Jutanugarn, Inbee Park, Amy Alcott, Nancy Lopez, part-time Colorado resident Hollis Stacy, full-time Coloradan Carol Flenniken, JoAnne Career and Mickey Wright.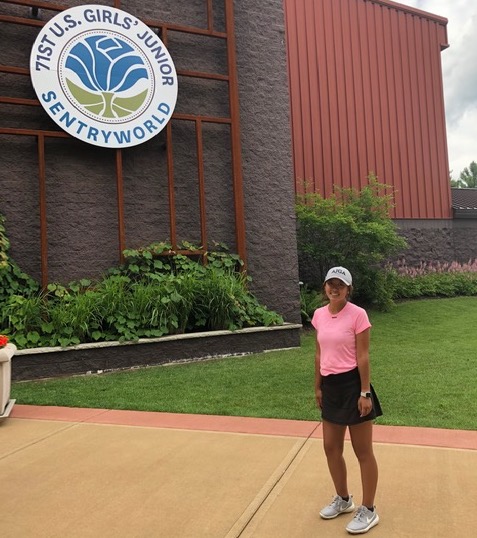 Of course, while everything would have revolved around the competition in the coming week, officials from the Junior Golf Alliance of Colorado were looking forward to enhancing the championship with related events. The 2020 U.S. Girls' Junior was going to be the first USGA championship held at a U.S. military course, and the first time an entity like the JGAC was going to serve as a host group for such an event, partnering with the USGA in many respects.
Both the Colorado PGA and the CGA, through their joint work with the JGAC that they founded, had put in considerable work in organizing and fundraising for the 2020 U.S. Girls' Junior. They were teaming up with the USGA in a major way for this particular championship as the JGAC was attempting to raise $400,000 to help conduct the event.
In essence, the hope was that the 2020 U.S. Girls' Junior would transcend the competition itself — to make an impact not only on the golfers and their families, but on the community in Colorado and youngsters in the state, especially girls.
Among the ancillary activities that had been planned to be held in conjunction with U.S. Girls' Junior week were a "Golf in the Park" event and a Women's Leadership Summit, where prominent women would speak to competitors, their families and selected others about inspirational leadership-related topics. That Women's Leadership Summit had been scheduled to be held today (July 10) at the Air Force Academy. Also, 2020 had been — and remains — designated the "Year of the Woman" in Colorado golf.
"We were adding a lot of unique things that had never really been done before with this championship — not part of the championship, but around the championship," Colorado PGA executive director Eddie Ainsworth said when the U.S. Girls' Junior was canceled in late April.
Obviously, many of those plans — and, ideally, much of the money that's been raised by the JGAC — can be carried over if a future U.S. Girls' Junior is awarded to Eisenhower. But there remains a void for those who had been so looking forward to the championship coming this year.
"To have a year where you don't have those (USGA amateur events, other than the U.S. Women's Amateur and the U.S. Amateur) to look forward to just feels weird," Hillary said.
By the way, the cancellation of next week's U.S. Girls' Junior has been a gain for the CGA Women's Match Play, which will be contested starting Monday at Saddleback Golf Club in Firestone. Among the top junior golfers entered in that event are Braecklein, Chen, Emma Bryant of Aurora and Ashley Kozlowski of Littleton.