Notable happenings that will — or might — take place in Colorado golf in 2022
By Gary Baines – 1/11/2022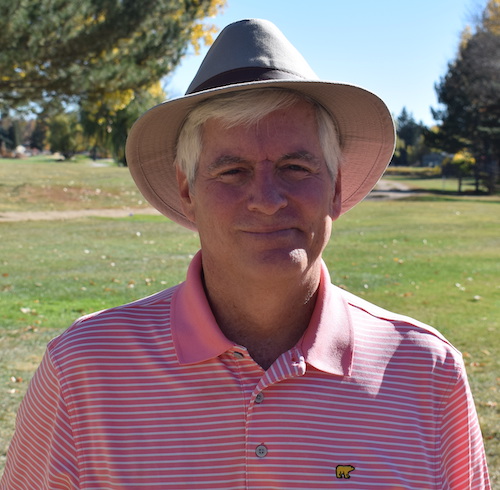 The last couple of calendar years have left much to be desired in many respects — thanks, Covid-19 — but hope springs eternal each January that the dawning year will be significantly better overall than the one we just put into the books.
And from the perspective of a sports writer, there's always the promise that the coming 12 months will bring a plethora of new and interesting stories to tell.
With that in mind, it's time to take a look ahead to 2022 in Colorado golf. It's worthwhile exploring not only what will happen this year, but what could very well be in store beyond those things set in stone.
So, with the help of our handy-dandy H.G. Wells Time Machine, let's see what awaits us in golf in the Centennial State in 2022 — and what might.
Let's start with some of the biggest in-state tournaments that are on tap:
— Folks who want to see the highest-level of tournament golf in Colorado in 2022 should plan on spending a day or two — or more — at TPC Colorado in Berthoud on the weekend leading up to Independence Day. That would be to watch the Korn Ferry Tour's TPC Colorado Championship at Heron Lakes, set for June 30-July 3. Not only is the KFT one of the top handful of men's golf tours in the world, but TPC Colorado is a wonderful — and scenic — venue on which to watch very talented players get tested. The TPC Colorado Championship is an all-round good show, as it proved in being named the 2021 Korn Ferry Tour Tournament of the Year. And perhaps the event will have a title sponsor in the very near future.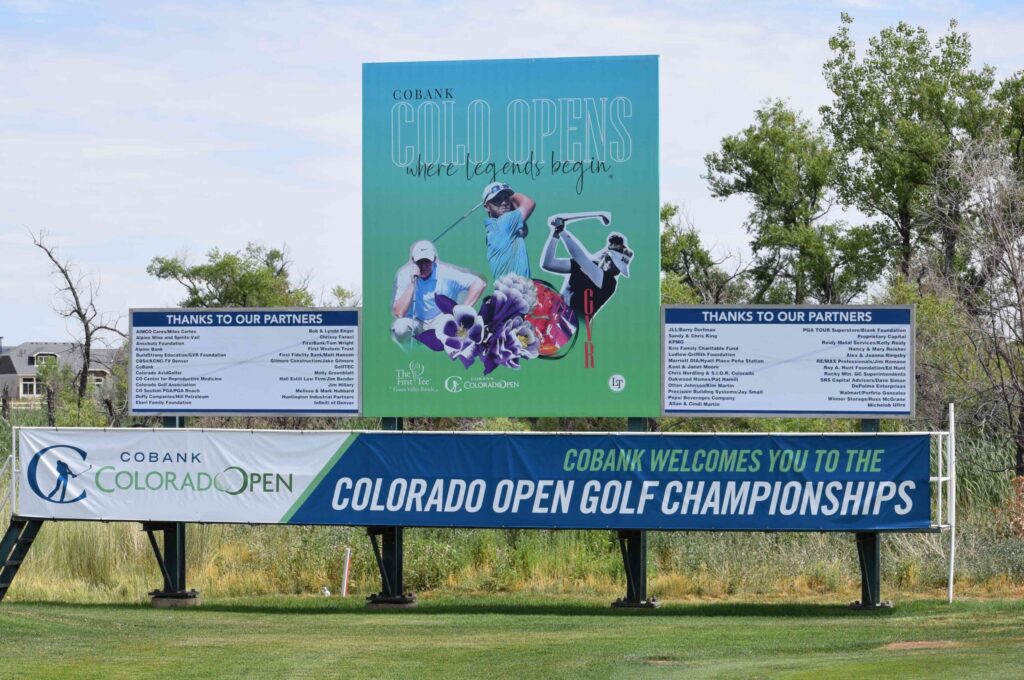 — Speaking of tournaments that have been seeking a title sponsor, the Colorado Open championships have set their schedule for 2022 at Green Valley Ranch Golf Club in northeast Denver. The Colorado Open itself, which dates back to 1964 and in recent years has featured a $100,000 first prize, will be back in its more traditional slot — after a year opposite the Olympic men's golf — as it's scheduled for July 21-24. Since 2014 just one Colorado resident (Jonathan Kaye of Boulder in 2017) has claimed the title, though Coloradans Jake Staiano and Derek Fribbs tied for second last year. The Colorado Women's Open, with at least $50,000 going to the winner, is set for June 1-3. And the Colorado Senior Open will wrap things up Aug. 24-26. Registration for the events opens March 1.
— The U.S. Amateur will be coming to Cherry Hills Country Club in 2023, but another premier amateur event will pay a visit to Colorado this year. The Trans-Mississippi Amateur Championship will be hosted by Denver Country Club July 5-9. Just in the last nine years, the Trans-Miss has produced champions that include Bryson DeChambeau, Collin Morikawa, Will Zalatoris (twice) and Cameron Champ. That's some serious firepower. It will mark the sixth time that DCC — one of the 15 original clubs in the Trans-Mississippi Golf Association — will be the venue for the event, the previous ones being 1910, 1921, 1946, 1980 and 2010.
If anything, the Trans-Miss field figures to be even stronger starting this year as it will join six other top amateur events in forming the Elite Amateur Golf Series, which will provide another tasty carrot for top performers via exemptions into USGA championships and high-level tour events. Players will earn points — based on performance — that will accumulate throughout the Elite Amateur Series. Exemptions at stake will be for the PGA Tour's Butterfield Bermuda Open (1), the U.S. Amateur (5), into U.S. Open final qualifying (5) and into a Korn Ferry Tour event.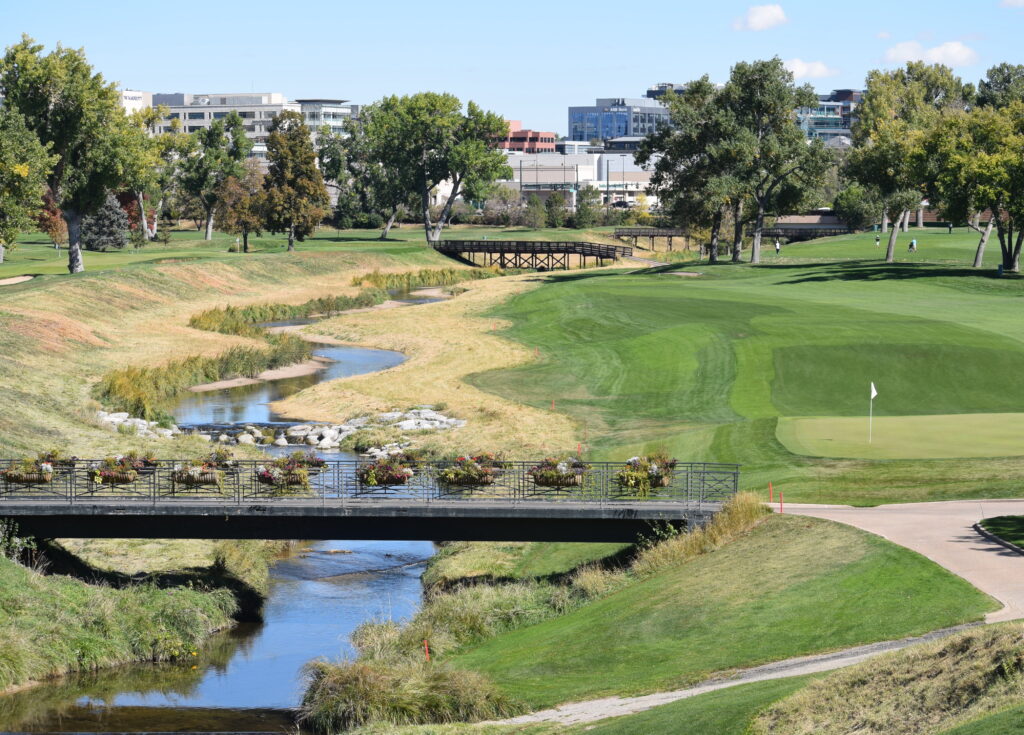 — The 2022 CGA championship lineup is gradually taking shape, with tentative schedules planned to be released on Jan. 15 (men) and Jan. 17 (women). But sites and dates for some of the CGA "majors" are set. The CGA Match Play and Women's Match Play (June 14-18), which starting last year were played concurrently and at the same venues, will be contested at CommonGround Golf Course in Aurora for round-robin pod play and at The Broadmoor Golf Club in Colorado Springs for the single-elimination quarterfinals through finals.
And the CGA Amateur (July 28-31) is headed to western Colorado — specifically, River Valley Ranch in Carbondale. That will be the furthest west the Amateur has been held since its previous visit to RVR in 2003, when Kane Webber won his second straight CGA Amateur title. Though historical information about CGA Amateur venues isn't complete, River Valley Ranch is believed to be the furthest west the event has been contested.
As for other age-specific CGA majors in 2022, the Mid-Amateur (Oct. 7-9) will be at Lakewood Country Club, the Senior Match Play (June 20-24) is set for Highland Meadows in Windsor, the Women's Senior Match Play/Net Match Play (July 18-21) at Flatirons in Boulder, and the Super-Senior Amateur (Aug. 8-9) at Fox Hollow in Lakewood.
— For those into college golf, a high-level men's NCAA Division II tournament will be coming to Colorado in 2022. Four DII regionals will be held across the country May 5-7, with one set for Pueblo Country Club and hosted by Colorado State University-Pueblo. The field will feature 20 teams, and eight players competing only individually. Four teams will advance — along with two individuals not on those teams — from the Pueblo regional to the national championships, set for May 16-20 in Michigan.
— Meanwhile, don't be surprised if an announcement comes this year that the BMW Championship, one of the PGA Tour's FedExCup playoff events, will be coming to Castle Pines Golf Club once or twice in the relatively near future. Castle Pines GC, of course, hosted the PGA Tour's International from 1986 through 2006. And the BMW Championship was contested at Cherry Hills Country Club in 2014.
Outside of the tournament realm:
— Barring an unexpected change of plans in the coming month and a half, an in-person Golf Expo will be held in Colorado for the first time in more than two years. The Expo not only will have a new name (the Colorado Golf Expo), but a new host facility as the Colorado Convention Center will do the honors Feb. 25-27. Last year, due to Covid-19 safety concerns, a virtual/online Expo was held, the Denver Golf CyberExpo.
— With newly built golf courses gradually becoming a thing again in Colorado following some contraction brought on by the Great Recession, RainDance National in Windsor is expected to be added to the Colorado lineup this coming summer. RainDance, a Fred Funk/Harrison Minchew design that can stretch out to nearly 8,500 yards and that hopes to one day host a tour event, is scheduled to open in July.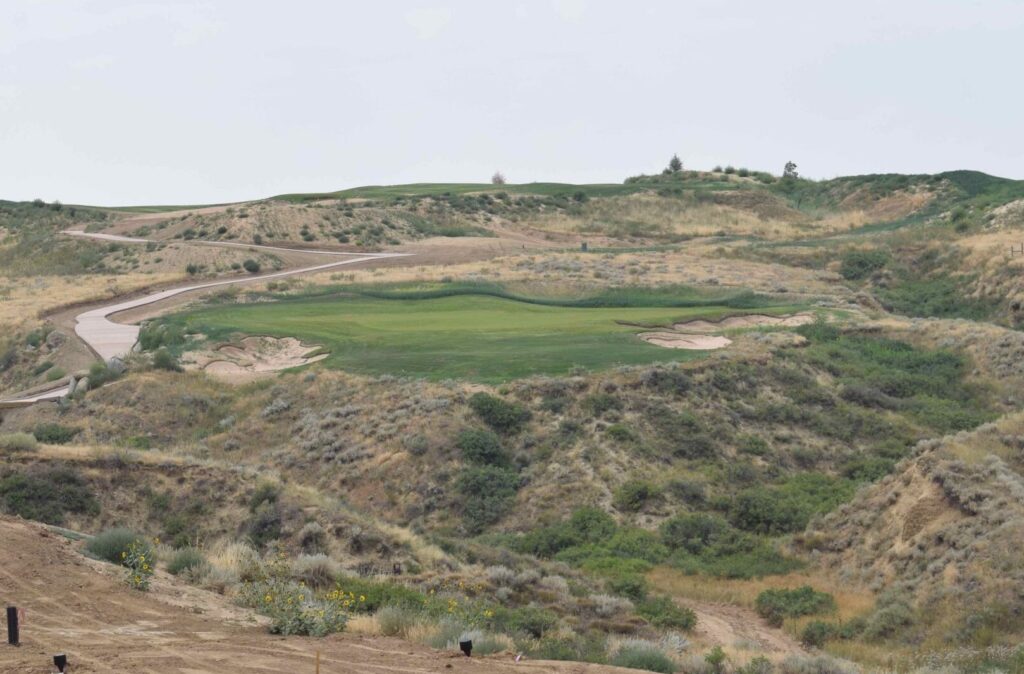 — It's unclear whether any players with strong Colorado ties will receive invitations to play in the Masters — they probably would need a PGA Tour victory in the next 2 1/2 months or so — but a record four Coloradans will compete at Augusta National Golf Club as the Drive, Chip & Putt National Finals are held there on April 3. Earning trips to the nationally televised event were Matai Naqica of Centennial, Sophia Capua of Aurora, Anthony Chen of Aurora and Judd Nikkel of Fort Collins. In all the previous DCP National Finals (which debuted in 2014), a grand total of six players from the Centennial State have competed in the event finale that takes place the Sunday before Masters week.
— Speaking of records, Colorado Golf Hall of Famer Kim Eaton will once again be looking for her 26th CGA/CWGA championship, which would set a new standard. Eaton is currently tied at 25 titles with fellow Hall of Famer Carol Flenniken. Though she's knocked on the door plenty with runner-up finishes in recent years, Eaton last won a CGA title in 2018.
— Two of Colorado's most famous residents from a golf perspective, David Duval and Justin Leonard, are expected to make their much-anticipated PGA Tour Champions debuts after turning 50 (Duval two months ago and Leonard on June 15 of this year). Duval won 13 times on the PGA Tour and was once ranked No. 1 in the world. Leonard claimed a dozen PGA Tour titles.
— On the administrative side of golf, the Colorado PGA plans to name a new executive director sometime in the first quarter of 2022. It'll be the first change at the CPGA helm since 2008. Eddie Ainsworth, who spent nearly 14 years as executive director, left the job last month.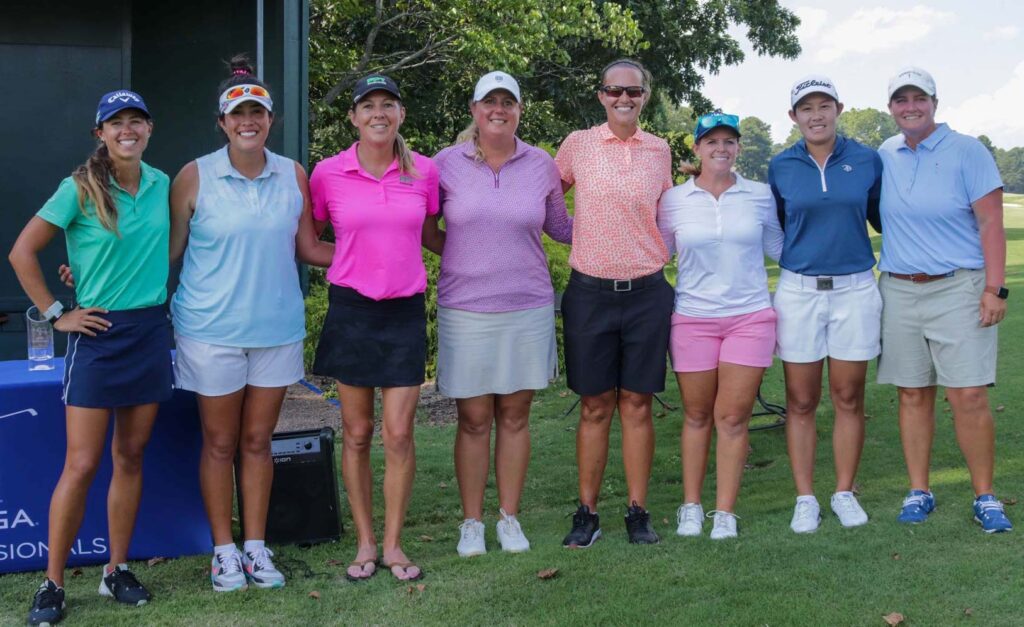 — In June, longtime Coloradan Ashley Tait-Wengert is scheduled to compete in an LPGA Tour event for the first time. And it's a major to boot. The 2008 CGA Women's Stroke Play winner and three-time state high school individual champ qualified last summer for the 2022 KPMG Women's PGA Championship, set for June 23-26 at Congressional Country Club in Bethesda, Md. Tait-Wengert, now a teaching professional at Baltimore Country Club, punched her ticket by posting rounds of 71-73-71 to finish in the top eight (seventh, to be exact) in her first LPGA Professionals National Championship in Williamsburg, Va.
— Also in major championship golf, Coloradans Micah Rudosky and Doug Rohrbaugh are expected to tee it up in the KitchenAid Senior PGA Championship May 26-29 in Benton Harbor, Mich. The two qualified for the senior major with their performance at the national Senior PGA Professional Championship in October — Rudosky by placing 16th and Rohrbaugh by finishing 29th. It will be the fourth Senior PGA for Rohrbaugh and the second for Rudosky.
— This year marks the 25th anniversary of Anne Kelly's hiring as the University of Colorado women's golf head coach. Kelly, a native of Aspen, had two of her former CU players competing on the LPGA Tour last year: Jenny Coleman and Esther Lee, with Coleman carrying her card into 2022.
— For the second consecutive year, three American Junior Golf Association tournaments are planned for Colorado, which is believed to match the all-time single-season high for the state. The AJGA Hale Irwin Colorado Junior (June 7-9 at Walnut Creek in Westminster) will be held for the seventh time overall; the Colorado Springs Junior by Century Health (July 26-28 at The Club at Flying Horse in Colorado Springs) for the second time; and the AJGA Junior Open at The Bridges in Montrose (Aug. 2-4) for the second time.
— Also on the junior golf end of things, Hunter Swanson of Denver has an opportunity to do something no Coloradan has done before in the 21st century: become a three-time boys player of the year in the state. Swanson already has two Junior Golf Alliance of Colorado BPOY honors to his credit, and has one more junior golf season before starting to play college golf in the fall at the University of Colorado. Three other boys have been POYs in Colorado twice this century: Tom Glissmeyer (2003 and '04), Tyler Parsloe (2005 and '06) and Dillon Stewart (2018 and '19). (It should be noted that two girls have been named player of the year in the state three straight times in the 21st century: Becca Huffer (2005 through '07) and Jennifer Kupcho (2012 through '14).
— On the senior side of things, among the topics to watch for:
Will Robert Polk and Steve Ivan extend their streak of 1-2 finishes in CGA senior majors to five — or beyond — after Ivan and Polk each chalked up two wins and two seconds over the course of 2020 and 2021?
Will a senior win the Colorado PGA Professional Championship for the eighth time in 10 years? (Keep in mind that the tournament is an open-age event, and that seniors are a minimum of 50 years old.) Seniors who have captured the title over the last decade include Doug Rohrbaugh (three times), John Ogden, Patrick Reidy, Ron Vlosich and Micah Rudosky.
— Barring the unforeseen, sometime this year Colorado resident — and former Colorado State University golfer — Martin Laird will surprise $20 million in career earnings on the PGA Tour. The 39-year-old from Scotland, a four-time winner on the circuit, sits at $19,795,625.
All in all, 2022 could prove a memorable year in Colorado golf.