Notable quotables from Colorado golf in 2021
By Gary Baines – 12/31/2021
'Tis the final day of 2021, the last one to publish a year-ending retrospective.
In this case, we compile some of our favorite quotes from Colorado golf this year — whether they be poignant, pithy, priceless, peculiar or preposterous. Or perhaps they're just plain funny. (Sorry, just ran out of appropriate words starting with "P".)
So here they are — our notable quotables in Colorado golf for 2021:
— Longtime Colorado Springs resident Judy Bell, who 25 years ago was serving as the first female president of the USGA, when ending a long phone interview:
"If you need anything else, just call me. If I don't know it, I'll make it up."
— Fred Funk, in the midst of an August site visit to RainDance National Golf Club, a course in Windsor that could end up stretching out to as long as 8,478 yards:
"Having the shortest hitter on the PGA Tour designing the longest course was a marketing thing. I'm just sayin'."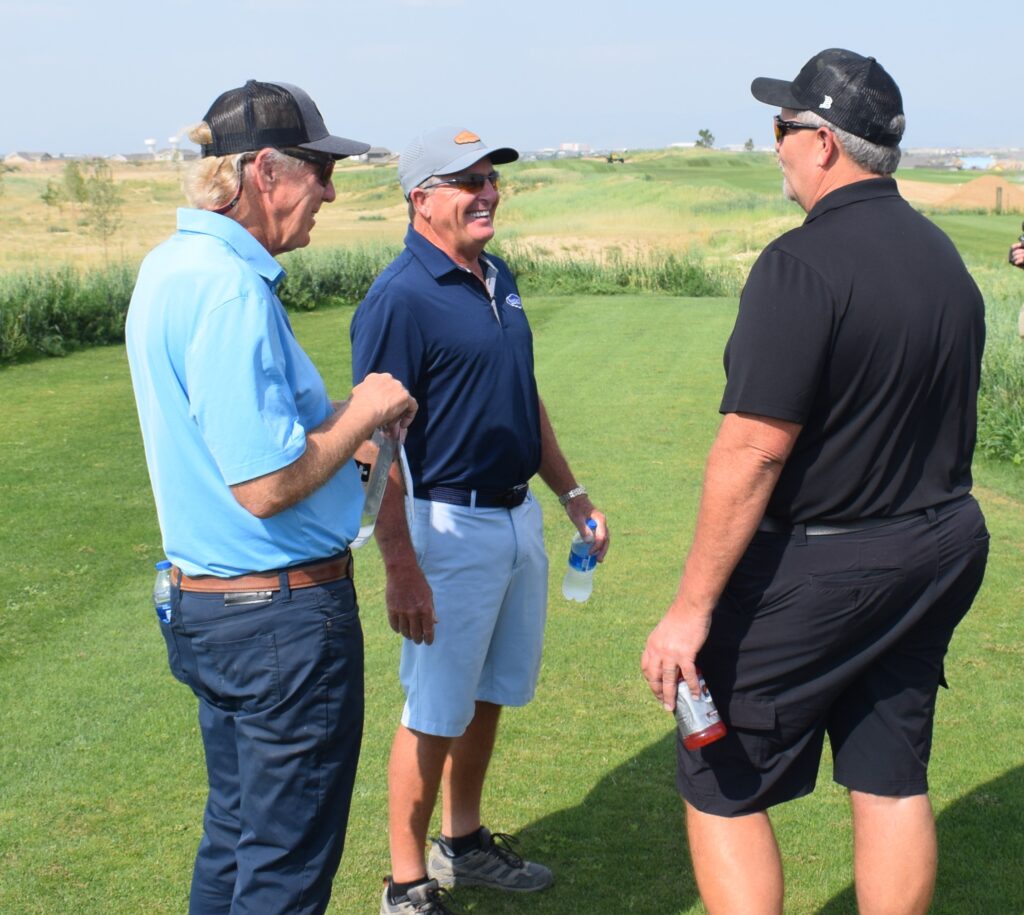 — Aspen resident Justin Leonard, on his transition from a full-time PGA Tour player to being a golf analyst on TV:
"Until 2016, the only swing that I was concerned about was my own. Now I'm breaking down 200 different golf swings."
— Fort Collins resident Craig Chester, who has played A LOT of rounds en route to surpassing 1,000 times shooting — or bettering — his age:
"Some people call me 'Everyday Craig.'"
— Denver native and PGA Tour player Mark Hubbard, on a unique putting stroke — dubbed "The Snail" — that he utilized ever so briefly before missing the 36-hole cut at the American Express tournament:
"I'll break it out just to mess with people."
— Pete Lis, a former CGA staffer, on becoming a rules official for the PGA Tour:
"It's kind of interesting: Feb. 3rd, 2003 — exactly 18 years to the day (as of the interview) — I started at the Colorado Golf Association as an intern, which is kind of cool. I told (executive director) Ed Mate right from the start that this was something I wanted to do. I wanted to be working with the best players in the world (and) with the best staff in the world on a daily basis at the highest level of golf. For that to happen, it seems like it was a short time, but it was a lot of work, a lot of getting to know people and meeting people and learning from a lot of very knowledgeable people in the game, and taking that and applying it and here I am. There are so many people who have helped me get to here in this 20-year period. It's a dream come true."
— Current Evans Scholar freshman Simon Seyoum of Denver, who started as a Solich Caddie & Leadership Academy caddie before going to Cherry Hills Country Club to loop:
"With a lot of my counterparts at school, I used to get made fun of for being a caddie. Throughout my time, I grew to love (caddying) more and more, and I'm always proud whenever I'm around my friends to say I am a golf caddie. I always recommend, especially for their younger siblings, to find a caddie program."
— CSU men's assistant coach Parker Edens on Twitter, regarding Ram senior AJ Ott claiming two individual college titles in five days:
"I've seen a lot of great golf and this is up there! LIKE WAY UP THERE! Was an absolute machine this week, incredible to watch. Not sure I've ever seen anyone drive it better than this dude did this week."
— Jack Nicklaus, participating in the Denver Golf CyberExpo, promoting Doubles Golf:
"I'm done playing singles golf. If you've seen the way I play … (People say) they've always wanted to play like I do. Well, now they can."
— University of Denver golfer Anna Zanusso, reflecting on when the end of the 2019-20 college golf season was canceled in mid-March 2020 due to Covid-19 safety concerns, and she returned home to Italy:
"As soon as I came back in March, we were in a strict lockdown. I was in my house for two months and didn't play golf for (three) months. I was just (occasionally) hitting some balls in my backyard. I played my last round like March 10, then I played my next round about June 20. It was absolutely the longest time for me. … I was really missing touching my golf clubs, seeing the ball fly. That's why I was so happy when I went back on the golf course."
— Parker Edens, a friend who spearheaded the effort to have the CGA honor 2011 CGA Match Play champion Michael Lee, who passed away late last year due to complications from Covid-19:
"Mike was such a proud CGA champion. Mike was so humble that I am sure he is rolling his eyes at us that we are making a big deal of his accomplishments. But I think the most important thing that needs to be celebrated about Mike is his character. Mike was a man of high integrity, which is what I think made him so respected as a golfer. Mike was the purest of humans; he cared more about others than himself. He was so giving and caring for others and I think that is how Mike impacted people most. That is the legacy of Mike that will be remembered."
— Colorado Golf Hall of Famer Tom Woodard, a prominent player in the Colorado golf business for decades:
"Who would have thought that a pandemic was going to turn the industry around? It's a good time to be in the golf business. We're so busy, it's crazy. This next week, it's not going to get out of the 40s and 50s (temperature-wise for a few days) and I never thought that I'd go, 'Yay' for bad weather."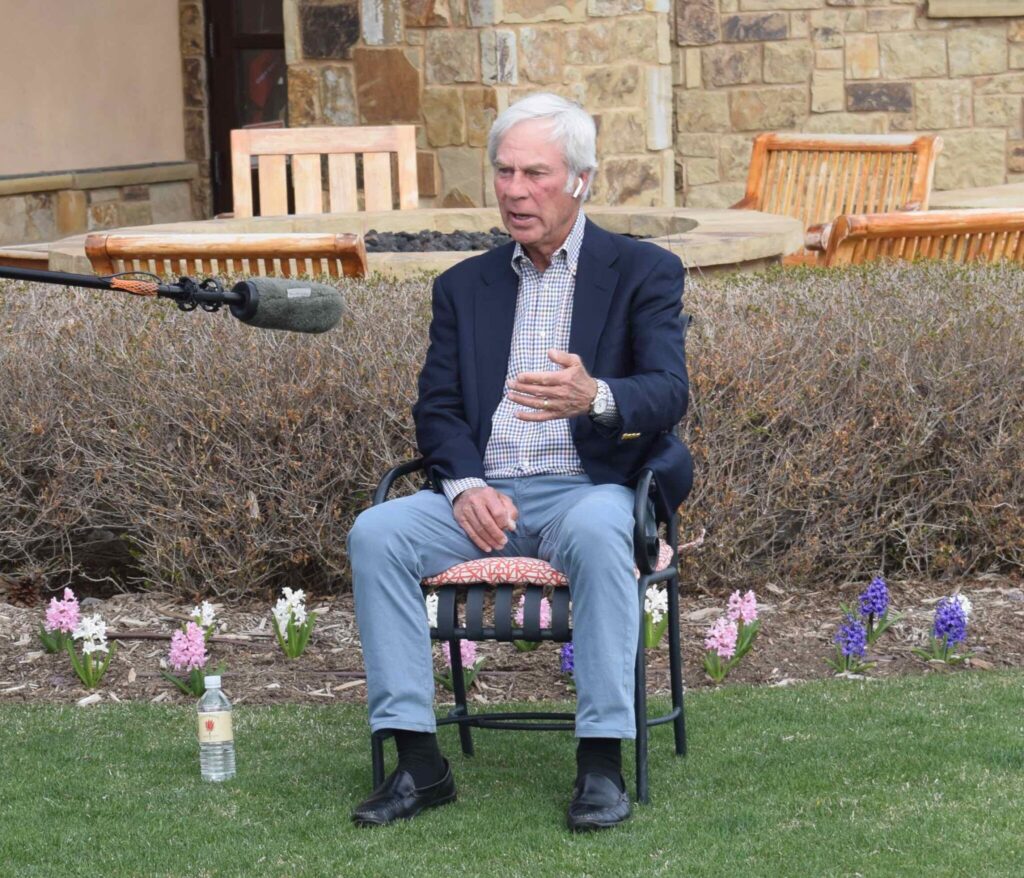 — World Golf Hall of Famer Ben Crenshaw at the dedication of the new Coore and Crenshaw Wing of the Colorado Golf Club clubhouse:
"I'm utterly speechless. I can't believe this. … God, it's just beautifully done. It moved me, touched me really deeply."
— When the Colorado Golf Coalition released its Colorado Golf Economic & Environmental Impact Report, Colorado House Majority Leader Daneya Esgar (D-Pueblo) had this to say about golf:
"If you would have told me 10 years ago that I'd be standing in the well of the State House talking about the benefits of golf, I probably would have thought you were a little crazy."
— CSU men's assistant coach Parker Edens, a reinstated amateur after spending several years as a pro, on advancing — from Collindale Golf Course — to the second and final stage of U.S. Open qualifying for his sixth straight time:
"I came out and played with three other guys from the (CSU) team yesterday. I hadn't played a round of golf for a month because I've been so busy with the team. I told those guys, 'I just show up here and I just feel it.' I'm just comfortable here. For a whole month I had to hear (CSU head coach Christian Newton) talk about, 'You guys have got to worry about the old, fat mid-am at Collindale. The team tweeted out something this morning and he retweeted it and said, 'Watch out for Parker Edens.' I guess you've got to listen to him."
— CGA executive director Ed Mate, on Robert Duke, the director of rules and competitions for the CGA for almost 4 1/2 years, becoming a rules official for the Symetra Tour, the official developmental tour of the LPGA:
"Robert came (to the CGA) with batteries included. I wouldn't say that we made him, but the CGA culture made him better and helped put him on this path. He wasn't ready for this four years ago; he definitely is now."
— Pete Mangold, a former golfer at West Point, on advancing to the final stage of U.S. Open qualifying:
"I haven't tried out for U.S. Open locals since I was 17. I think I shot like an 88 (back then) and probably threw a club or two. I didn't know what I was doing. A lot has changed since then."
— Robin Bradbury and John Hornbeck played a practice round with fellow CGA Senior Four-Ball competitors David Nelson and Gary Albrecht.
On the 157-yard 17th hole at Thorncreek, "David steps up to that tee and says, '$100 if someone makes a hole-in-one,'" Bradbury recalled. "So we're laughing and having a good old time. John steps up there with a 9-iron: Boom, in the hole. We're all screaming and having a great time. It's the most incredible thing.
"I get up there. I'm trying to save myself $100. I knock a wedge in. I immediately turn to them and said, 'You're not paying us because one tie, all tie and we're done. We're not taking your money because it's too good a story and we can't taint it with the money.' So we believe that that karma of not getting paid is what allowed us to win this tournament. Two guys in the same foursome make it; that's pretty crazy."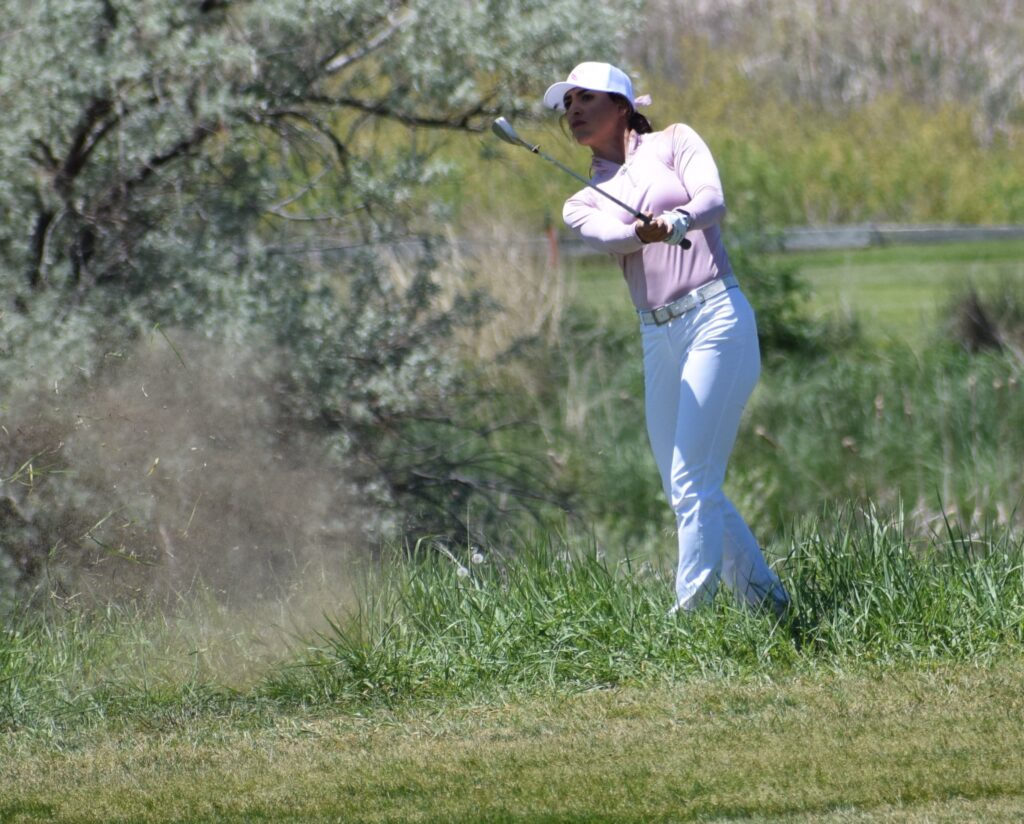 — CoBank Colorado Women's Open champion Savannah Vilaubi, who later in the year went on to earn her LPGA Tour card:
"I'm nervous every single time I play golf. It's like this relaxed intensity, hyper-focused, until I finish. I'm really grateful to be done every time I play. I am never without nerves."
— Coloradan Owen Cornmesser, on prevailing in a three-man playoff that lasted five holes at the AJGA Hale Irwin Colorado Junior:
"It's in your home state and you're in the playoff with kids from other states. And everyone else I know from playing in tournaments in Colorado are all watching me (in sudden death). I've got my own little Colorado fan club following me around. I didn't let that pressure get to me. I kind of let it motivate me to do better."
— Robert Polk, on defeating Steve Ivan to win the CGA Senior Match Play title:
"This is extraordinarily rewarding, especially after not getting it done last year. Very honestly last year's (Senior Match Play final, where Polk lost to Ivan) took me months to get over. I finally had to write down my thoughts to get it on paper so I wouldn't keep replaying it (in his mind). I had three putts to win the tournament last year and missed all three."
— Leigha Devine after a month in which she played in the U.S. Women's Open and won both the CGA Women's Match Play and Women's Stroke Play:
"This is a bit of a breakout summer for me. And all it's doing is motivating me to get back to practice. I love this feeling and I hope to have it in the future."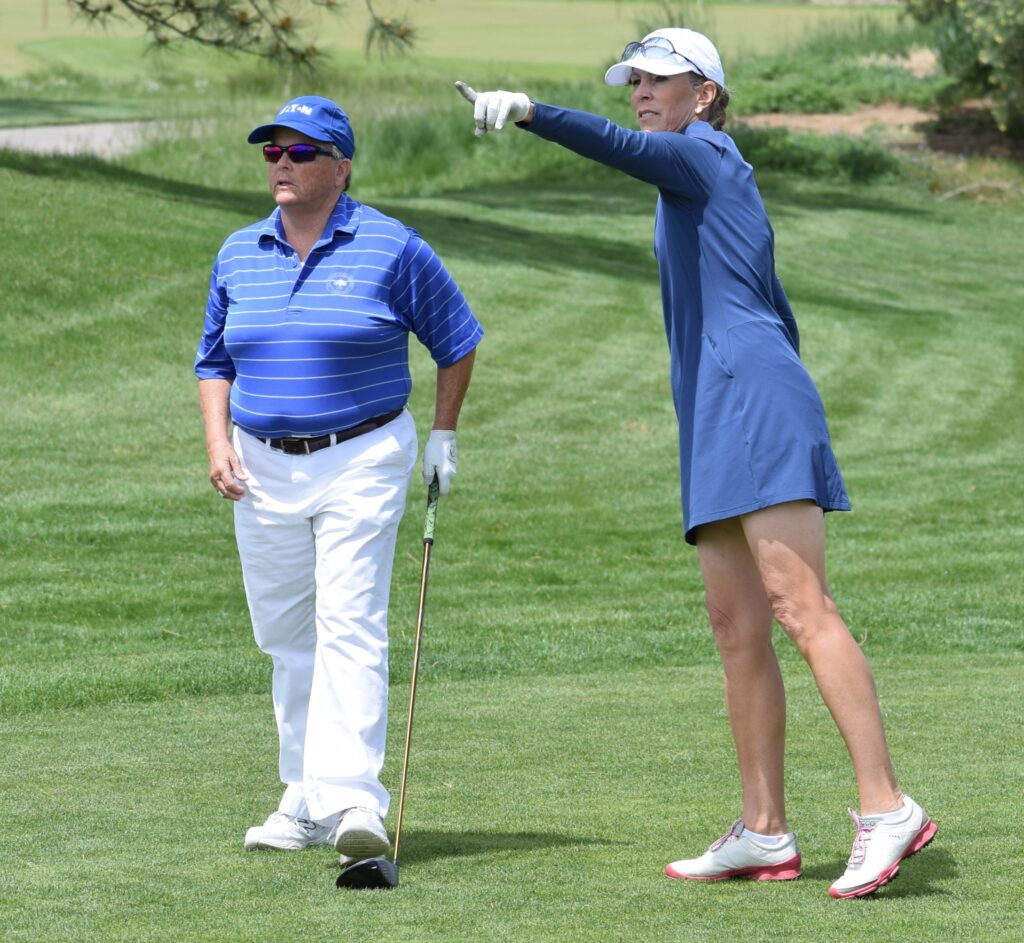 — Kristine Franklin and Janet Moore, two former University of Arizona teammates who now are among the best women's senior amateurs in Colorado, were reminiscing how they first met in 1977 at a nine-hole junior golf tournament at Boulder Country Club, which is where Franklin won the second annual CGA Women's Mid-Amateur Stroke Play Championship.
"She was teasing me," Franklin said. Back in that 1977 tournament, "I had an elastic headband that I wore and little wristbands. But I won low putts. We had a putting green in our backyard. I had 18 putts and I won a little orange golf towel with a little scrubber on it. I was hooked! I was 11 or 12. It's just crazy to think that 44 years later to come back and play well … It just kind of started it from there."
— Kent Moore — a Colorado Golf Hall of Famer and the current CGA president — won the CGA Super-Senior Match Play title at Flatirons Golf Course, where he also captured his first CGA victory, the 1973 Junior Match Play:
"So I'm like, 'That was my first and this will probably be my last CGA tournament (win), so it was fun. I love Flatirons. It's so much fun to play. And obviously it fits my game, not being overwhelmingly long."
— Colorado resident David Duval, a 13-time PGA Tour winner, on competing in the Korn Ferry Tour's TPC Colorado Championship at Heron Lakes:
"These guys are flat-out good. I just saw 9 under par on this golf course (TPC Colorado). For me, especially with the last couple of injuries, this is a lot of golf course. It's a big golf course. I just think it's impressive to watch the scores these guys put up. You want to see some great golf, come out to these events."
— Competitor Taylor Montgomery on the TPC Colorado Championship at Heron Lakes, which went on to be named the Korn Ferry Tour's Tournament of the Year:
"This is the best Korn Ferry event of the year, in my opinion — by far. Golf course-wise, practice facilities, stuff like that. The course is in phenomenal shape. When you miss a putt, you either mis-read it or mis-hit it."
— Emma Bryant of Aurora, competing in her final Junior Golf Alliance of Colorado event, on prevailing by a mind-boggling 20 strokes in the girls portion of the Colorado Junior Amateur:
"It's kind of like it's not believable that I won by that much, if I'm being honest. I played really, really well, but I feel like I left shots out there. I'm very happy but it just feels unreal that it was by that much."
— Robin Bradbury, on him and a playing partner being joined for their round at Walnut Creek Golf Preserve in Westminster by none other than part-time Colorado resident Hollis Stacy, winner of three U.S. Women's Opens, four women's major championships in all, 18 LPGA Tour events total, and three U.S. Girls' Juniors:
"She said, 'My name is Hollis,'" Bradbury recalled of the round. "(My playing partner) asked her, 'Did you do OK as a pro?' Of course she says, 'Yeah, I did OK.' I thought that was pretty funny."
— Alex Weiss, on winning the CoBank Colorado Open and earning $100,000 in the process:
"It's a pretty life-changing week for me. This is the biggest state open in the country, the best field for any state open in the country and obviously the biggest purse for any state open in the country. … I found the right plan for the golf course. Now the money is going to allow me to be a little more free in my playing career for a few years. So it's huge."
— Coloradan Louise Lyle on qualifying for the U.S. Senior Women's Amateur:
"I wasn't expecting to go. It's very good for me because I'm putting my mother (Jan Lyle) into an assisted living place tomorrow. So this is going to mean a lot to her. I've never qualified for anything like this before. I literally just came to this because I was trying to get a bit of a break before I did the whole move of my mother. I was trying to have a good time before the stress hits. But now I get to go back and give her something she will really be happy about. She'll be 93 Aug. 9 so it's an early birthday present for her. It gives her something to look forward to and be happy about. So I'm happy about that."
— Tom Glissmeyer, who qualified for the U.S. Open as a 16-year-old, after qualifying for the U.S. Mid-Amateur:
"I've got a much different perspective on golf now. I've competed and I've chased the tour. Now I'm very satisfied with where I am in life. I'm more relaxed. I'm not as hard on myself. It's a lot more fun."
— Colorado native Jennifer Kupcho, on fulfilling a dream by qualifying for the U.S. Solheim Cup team:
"It means so much to me to be able to represent the red, white and blue. I have been working so hard to be a part of this team and I can't wait! It's going to be a great experience."
— Harry Rudolph, on winning the CoBank Colorado Senior Open after sleeping in the Flint, Mich., airport the morning the tournament started and barely arriving at the golf course prior to his first-round tee time:
"I tried to push through (the tiredness and circumstances) and just ignore it. I was reading a quote from (University of Alabama football coach) Nick Saban. He told his football team, 'Yeah, we all know it's hot. That's the last time I want to hear it today. Let's go practice.' At the end of the day, it's hot and I'm tired. So I was kind of inspired by Nick Saban's comment."
— Derek Fribbs of Aurora, on making a double eagle en route to winning the Siegfried & Jensen Utah Open:
"There was a guy behind the green that walked up, peeked over, and put his hands in the air. But I didn't believe it until I officially went and got it out of the hole," Fribbs said of the 2 on a par-5.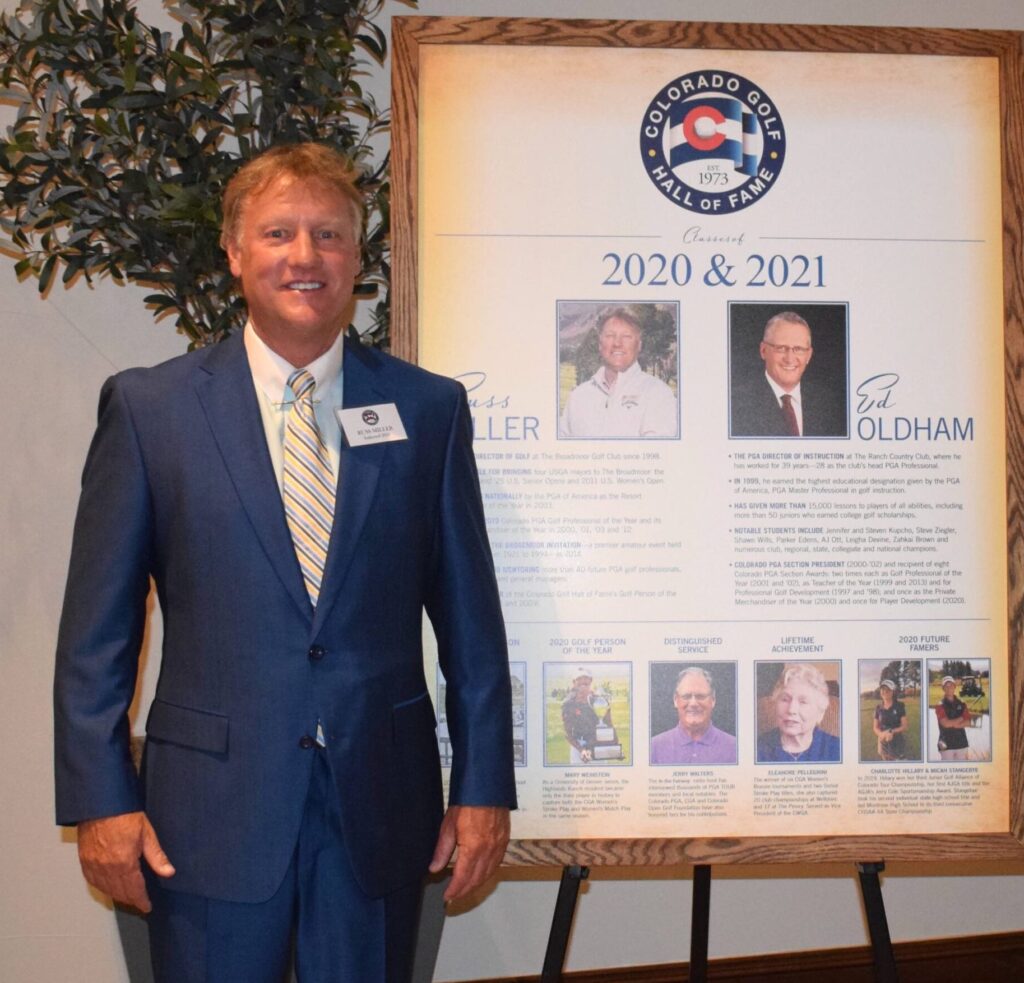 — Russ Miller, longtime PGA director of golf at The Broadmoor, noting what his 87-year-old mother said regarding his Colorado Golf Hall of Fame induction:
"How in heaven's name did you get in the Hall of Fame with the grades you made in high school?"
— U.S. assistant Solheim Cup captain Angela Stanford on how Coloradan Jennifer Kupcho reacted at her first experience at the event:
"She's very organized, focused on what she wants to do. A lot of times you don't see that in (Solheim Cup) rookies. A lot of times, rookies are looking around and checking things out, but she has been very good about focus. I have to remind myself that she is a rookie because she hasn't acted like one."
— U.S. teammate Lizette Salas on Kupcho after the first two days of the Solheim Cup:
"I feel like the MVP of our team is this one right here (Kupcho). She played amazing golf again today. … She definitely doesn't play (like a Solheim Cup rookie) and she definitely doesn't have the game like one."
— Duffy Solich after the Solich Caddie & Leadership Academy completed its 10th season at CommonGround Golf Course in Aurora:
"With caddying, you learn so much about yourself. You learn so much about human nature. You learn to communicate with adults. You learn to work hard. For a lot of you, it's your first job. And the financial literacy (classes are) so important. You can't imagine the foundation that will be built to learn those skills."
— Matai Naqica of Centennial, on qualifying for the Drive, Chip & Putt National Finals that will be held in the spring at Augusta National Golf Club, home of the Masters:
"It's the greatest feeling I've probably ever felt. The feeling of going to Augusta is really extraordinary. I can't wait to go there. … This is my last year, so it's going to be like going out like a firework," said Naqica, who, appropriately, was born on July 4.
— Christian Newton, on hosting the first Ram Masters Invitational nine years ago, shortly after being hired as CSU men's golf head coach:
"I was drinking water through a fire hose. It was crazy."
— Former CGA Player of the Year Gunner Wiebe, on how his view of golf has changed over the years:
"I've evolved a lot. When I was playing best I was in my early 20s, so a lot has changed. I'm married, I'm happy. Golf isn't my life; golf is my job. It's also something I love. But it doesn't define me in my day-to-day."
— Brandon Kuhl, on participating in the single-day Hundred Hole Hike at CommonGround Golf Course, which raises money for the Youth on Course initiative:
"It's a great way to give back … while torturing yourself."
— Bradley Weinmaster of Riverdale Ridge on leading the boys 4A state high school tournament after day 1:
"I would love to win. To have my first win at state … Oh my gosh. I'd probably cry."
— Kyle Heyen, who was inducted into the national PGA of America Hall of Fame in November, is 64 years old and the longtime head professional at Hiwan Golf Club in Evergreen. Does he have thoughts of retirement?
"None whatsoever. I'm still doing the same thing I did in 1985 when I took over as the head professional. It's not work. I'm around what people enjoy. I get to be around the game of golf. The PGA of America and the game of golf has given me a blessed life."
— CGA executive director Ed Mate, on the hiring of Jill Marks as the association's communications manager:
"Very rarely will you meet somebody who overwhelms you with positivity the moment you meet them. That's Jill. Her first staff meeting was on Zoom. It's pretty hard to convey enthusiasm on Zoom — and she did. I'm like, 'Holy cow. Who is this person?'"
— The JGAC Tour Championship produced its youngest girls winner ever, though the event dates back only to 2016, as Hadley Ashton of Erie, 14, came out on top by five strokes:
"I knew I had a chance, but I don't try to think about the age difference and stuff (like that) because I feel like I have enough talent to win."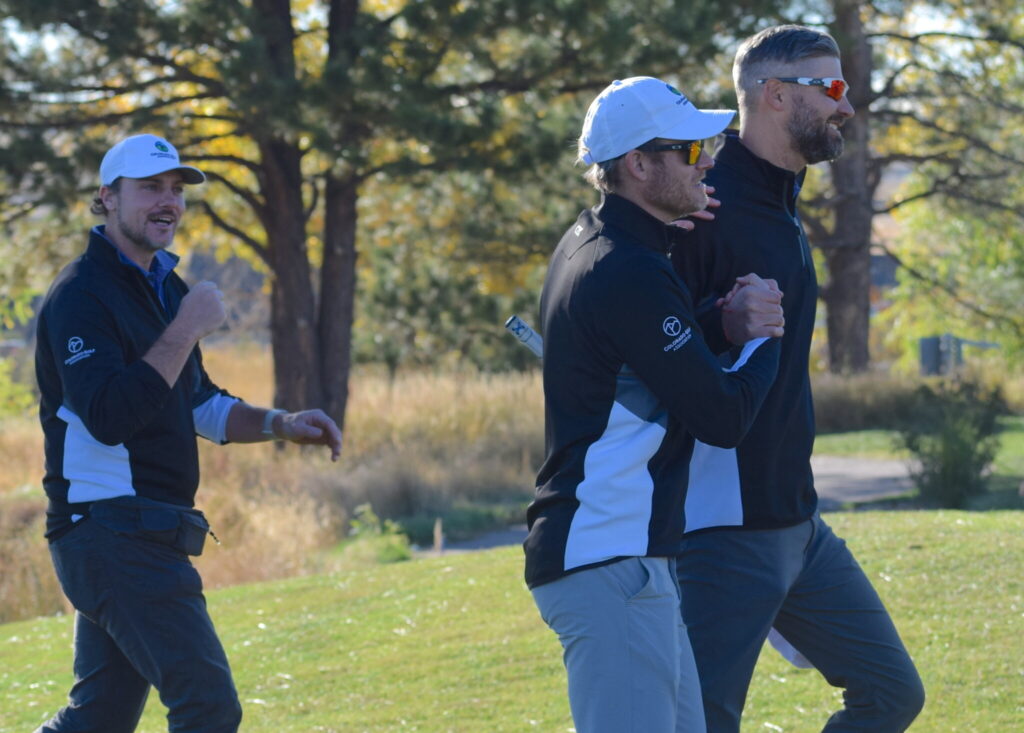 — Nick Nosewicz, 2015 CGA Match Play champion, on the CGA amateurs defeating the Colorado PGA pros in the biennial Colorado Cup matches:
"It's always fun, especially after watching the Ryder Cup. It feels like this is our Ryder Cup."
— Parker Golf Association president John Kopasz, on donations the PGA makes to organizations such as the Help & Hope Center:
"To sit down and hear those stories that are told about the situation that's happened to these families, it will bring a tear to your eye. You just don't realize how close each and every one of us are to their situation. You're one car wreck, one sickness away from having a spiraling downward effect and needing some help from others. To be able to help these families out is a big highlight of the year."
— Colorado Golf Hall of Famer Jack Sommers, on hearing that his late dad, Skeeter, was also voted into the Hall of Fame:
"It's wonderful. It's quite an honor for the family. I've talked to my brother and sister and we're really happy. I still recall my induction, (saying) even though it's my name in the Hall of Fame, it's a family affair. I felt like it was family recognition then and now that's more recognized with my dad going in."
— World Golf Hall of Famer Hale Irwin, who grew up in Colorado, on the Colorado Golf Hall of Fame's plans to move its museum to The Broadmoor:
"Thousands of people come through here every year. What better place to show off what Colorado golf has to offer?"
— Newly hired CommonGround Golf Course PGA director of golf operations Ben Pennymon:
"I came into golf late. Before I was in golf, I worked 13 years in marketing and communications. … Along the way, I fell in love with the game of golf. I just absolutely love it. I swung my first club at the age of 27. I hit about two balls square out of about 100. I've been chasing that feeling over and over again. That led to me developing a passion for the game."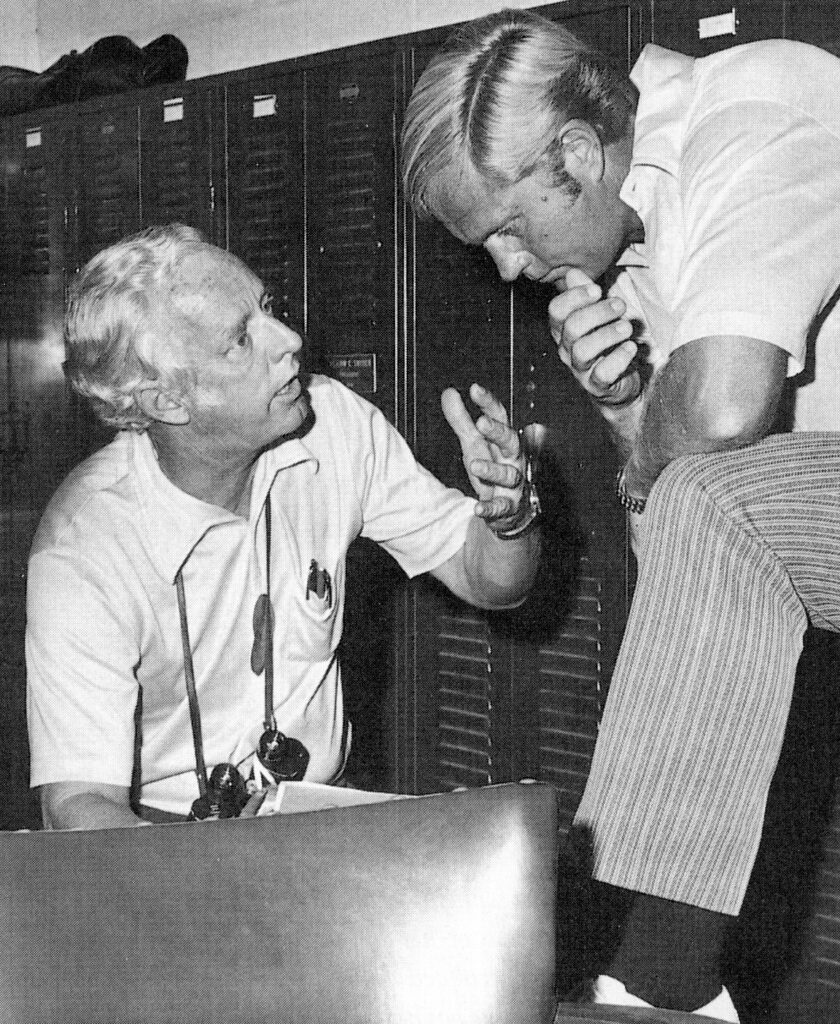 — Jack Nicklaus on the death of Colorado Golf Hall of Famer Kaye Kessler, a longtime sports writer:
"We often talk about someone who was there 'Day One' in our career and life. Well, Kaye Kessler truly was. Kaye, who we sadly lost just 11 days shy of his 98th birthday, was the first sports writer to cover me when I picked up the game at age 10.
"Kaye wrote for my hometown paper, The Columbus Citizen-Journal. He went on to cover me throughout my career, becoming a trusted writer and a trusted friend to Barbara, me and our family. Kaye loved his craft, but I believe he loved the people in the game and around him even more.
"Whether it was covering one of his 56 Masters or sitting in his reserved seat at the Memorial media center, Kaye's was always a welcomed face. He informed and entertained us with his writing and his story-telling. We will always cherish the memory of Kaye Kessler."
— Jim Knous of Littleton, on tying for 57th place in the Butterfield Bermuda Championship — the final start on his medical extension from the right wrist injury he sustained in 2019. The showing was enough to earn Knous conditional PGA Tour status moving forward:
"Greatest top-60 (finish) of all time."