Life is ever changing for Jennifer Kupcho as Colorado native prepares for 2022 LPGA season and impending marriage
By Gary Baines – 1/17/2022
In the seven-plus weeks from the end of the 2021 LPGA Tour season until the middle of last week, Jennifer Kupcho noted that, to the best of her recollection, she'd had a club in her hands for seven days total and had played two or three nine-hole rounds and one 18-hole.
That may seem like a fair amount for your average golfer in fall and winter conditions in Colorado, but not for the No. 46-ranked women's player in the world.
But Kupcho, who spent the first 18 years of her life in Colorado and now lives in Mesa, Ariz., has some understandable — and very legitimate — reasons for the layoff. First, it was the offseason, a time tour players need to recharge their batteries. Second, it's been quite a while since she's gotten much of a break, what with all the tournaments, travel, commitments, etc. Then you throw in that Kupcho has been planning her marriage — to Jay Monahan, who she met 25 months ago — with the nuptials set for Feb. 19 in Arizona. And it was just last summer that Kupcho purchased a home in Mesa, and it's not easy getting situated in the middle of an LPGA season. Then sprinkle in holiday gatherings with family and friends, a little sickness here and there, and the time goes by pretty quickly.
"I've honestly been taking so much time off in the offseason, just trying to chill a little bit," Kupcho said in a phone conversation with ColoradoGolf.org last week. "It's nice to have a little bit of an offseason after a whole year. I've been enjoying it a little bit.
"Honestly, I just started with wanting to take a couple weeks off at the beginning (of the offseason). That kind of drew into our Christmas plans. We went to Kansas with Jay's family — I was not practicing there — and when we got back here in Arizona, we both kind of got head colds and just really didn't want to go out and do anything. I haven't really done much."
And even though a small wedding is planned — perhaps 30 people will attend the ceremony, mainly immediate family and some friends — that has certainly been on her mind.
"It's just the stress of getting the whole event pulled off is one of the main things I'm worried about," the 24-year-old said.
But the latter part of this month and early next will mark a return to more of the usual routine for Kupcho as she'll make her 2022 LPGA debut Jan. 27-30 at the Gainbridge LPGA at Boca Rio, then follow that up with another Florida stop, the LPGA Drive On Championship Feb. 3-5.
Kupcho started cranking up her golf activity the middle of last week, and will be headed to Florida on Sunday in anticipation of starting things for real in 2022.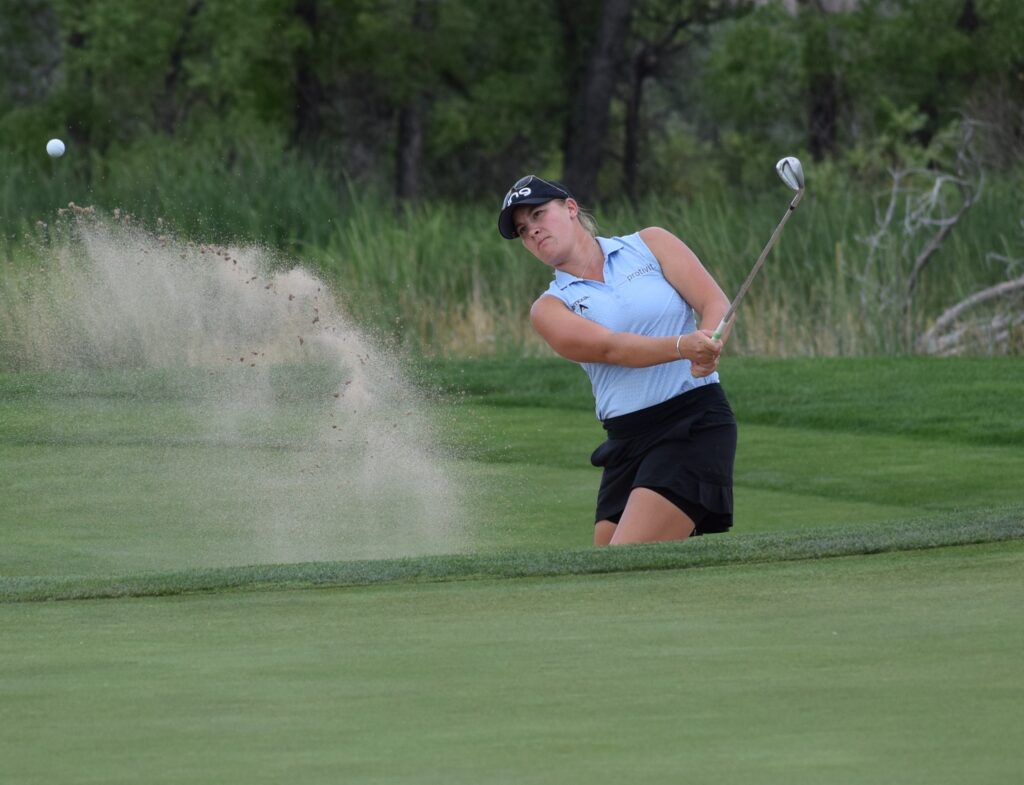 Asked her expectations for the first couple of events, the 2019 Augusta National Women's Amateur champion said, "Honestly, not much. I'm just going to go out and do my best. I think that's one of the best things — that I can play it not really having too many expectations, just going out and playing. I usually tend to play really well, so we'll see what happens."
Beyond all the usual unknowns heading into a new season, Kupcho will once again go into a new year with a new caddie, which sometimes is no small matter. After spending all of 2021 with Patrick Smith on her bag, Kupcho said Smith is moving to the Korn Ferry Tour, with hopes of eventually making it to the PGA Tour. So Kupcho has joined up with caddie Dave Eller, who last year looped on the LPGA circuit for Sarah Schmelzel, a friend of Kupcho's. Smith recommended Eller, saying they were similar and that he and Kupcho would work well together.
Eller will be the fourth LPGA caddie for Kupcho since her dad, Mike, did the honors for a while early in her pro career in 2019. Kupcho's fiancé, Monahan, also caddied on the LPGA Tour last year and hopes to line up a similar gig for 2022.
Going into this year, it's no surprise that one goal for Kupcho hasn't changed from recent seasons: picking up her first LPGA victory (though not her first pro win as she notched that at the 2020 CoBank Colorado Women's Open).
"The biggest thing it to get the first win," Kupcho said. "I've been so close a couple of times. It would be nice to just break through."
Kupcho, who finished 35th on the 2021 LPGA money list ($591,680), now has 10 top-10 LPGA finishes to her credit overall. That includes four last season, including two top-3s. She was runner-up in the LPGA Drive On Championship — though five strokes back of winner Austin Ernst. Probably her best shot at winning came in mid-summer at the ISPS Handa World Invitational in Northern Ireland. There, Kupcho led by one through 16 holes of the final round and shared the top spot going into No. 18.
But on the 18th, Kupcho's second shot finished in the rough, leaving her with little green to work with en route to the pin, with water short and left. After backing off the shot initially, Kupcho pulled her third and it splashed into the water.
After a moment, she squatted down, looking at the ground in disappointment — perhaps disbelief. Kupcho ended up making a 15-footer for bogey after taking her drop, but finished one stroke out of a playoff, in third place.
Asked now if coming up a little short in such situations shakes her confidence at all, Kupcho said that has evolved over time.
"I think the first couple of times, it's definitely a bit of a confidence killer," said Kupcho, who was a dominating player as a teenager in Colorado and beyond. "But as I've continued to put myself in those positions, I've started to realize that each time, it's getting a little easier and more comfortable.
"That's the biggest thing, and I just try to remind myself that when I was in college, I got really close (to winning) a couple of times as a freshman. It really just took me being in that scenario to break through. And it gets easier from there. I just keep reminding myself of that."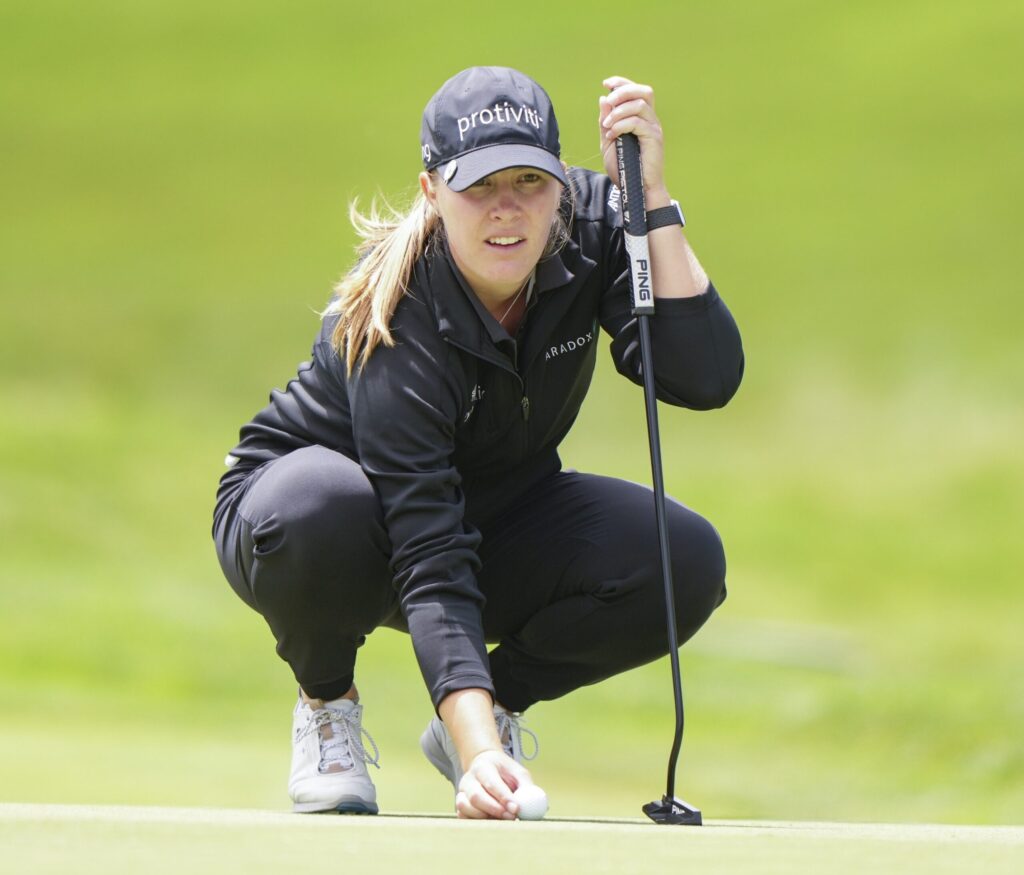 Indeed, Kupcho ended up with nine individual college titles at Wake Forest, including the 2018 NCAA individual national championship.
Looking ahead to 2022, Kupcho plans to play in all but one or two LPGA events for which she's eligible. She's not in the field for this weekend's season-opening Hilton Grand Vacations Tournament of Championship, where just 29 players are set to tee it up.
"They really did a good job with the schedule in putting breaks in, so I'm pretty much playing every event, just skipping one or two," Kupcho said.
"The biggest thing (she's tweaking, schedule-wise) is in off weeks taking three or four days off at the beginning. In my whole life, I've never really taken time off. Just to be able to comfortably take three or four days off and know that I'll be able to get my game back, that's one of the biggest things that will help me going forward."
Total purses for 2022 on the LPGA circuit figure to be more than $90 million following the recent announcement that the U.S. Women's Open will pay out $10 million this year to competitors — nearly doubling last year's total. All told, 34 official events are on the 2022 schedule.
"I think it's great," Kupcho said of the significant recent increases of LPGA purses. "Since I've been out on tour (2019), there's been a lot of progress. We've seen a bunch of purse increases and growing the women's game in so many different ways. It's crazy because we're all working together to do that. Even with the new commissioner (Mollie Marcoux Samaan), we've had a few big increases with her on board. It's just really exciting the direction we're going."
As for her own game specifically, Kupcho is coming off another season in which she was very impressive as a ball-striker, but her putting was a weakness, relatively speaking, compared to other top players. For instance, she ranked eighth on the LPGA Tour in greens in regulation in 2021 (76.3 percent), but 139th in putts per round (30.92).
Kupcho said she worked a little with her instructor, Colorado Golf Hall of Famer Ed Oldham, on putting in the offseason. But "honestly, I literally haven't done much practicing" prior to last week, she said.
Asked how she feels about her putting going into the new season, Kupcho said, "I think I've improved quite a bit the past year in putting. I think it's still a work in progress, but it's definitely trending up."
Overall, Kupcho has been a model of consistency in her first 2 1/2 years as a pro. She's gone from 39th on the official LPGA money list in 2019 (when she only played half a season) to 29th in 2020 to 35th in 2021. She's been a fixture in the top 50 in the women's world rankings since June 2020, reaching as high as No. 11. After 2 1/2 years on the LPGA circuit, she's just shy of $1.5 million in career earnings. And in early September, she became the first person raised in Colorado to compete in the Solheim Cup, where she put together a 2-1-1 record as the Americans lost to the Europeans.
"(2021) was probably one of the best years I've had consistently in my life," Kupcho said. "With so much golf, I was still playing consistently the whole season. It's probably the best I've ever played in a year (overall)."