CGA Women's Golf Summit drawing plenty of interest despite being conducted online this year; Q&A with Kupcho will be featured at March 6 event
By Gary Baines – 2/25/2021
As the old saying goes, the only constant in life is change.
Anyone who lived through 2020 no doubt can relate.
When the 2020 CGA Women's Golf Summit was held in early March, event organizers undoubtedly were hoping they'd established a nice template for the event after several years of significant adjustments, including two name changes and two venue changes.
Then came Covid-19 — which blew the best-laid plans to smithereens.
And that brings us to the 2021 CGA Women's Golf Summit, which will look unlike any of its predecessors.
Because of ongoing safety concerns while Covid vaccinations become more widespread, this year's Women's Golf Summit will be a "virtual" affair for the first time. Instead of the March 6 event being held at the University of Colorado South Denver like last year or Pinehurst Country Club like in 2019 or Hilton Denver Inverness like for more than a decade before that, it will be online.
"The difficult part of adjusting is just taking everything online and trying to find the right virtual platform that's easy not only for us (at the CGA) but also for the users and for our speakers," said event organizer Erin Gangloff, the CGA's managing director of programs. "So we had to do some exploration. That was the challenging part."
But when life gives you lemons, it's wise to try to make lemonade. And CGA staffers are doing their best to come up with a tasty and refreshing product.
So far, quite a few female golfers and women's clubs from around the state are interested enough to attend online on March 6.
As of Thursday morning — nine days before the event is scheduled — 270 people had registered for the Women's Summit, Gangloff said. To put that into perspective, about 215 people were on hand for last year's Summit at CU South Denver, with roughly 70 women's clubs represented, while 230 people showed up in 2019 and 175 in 2018.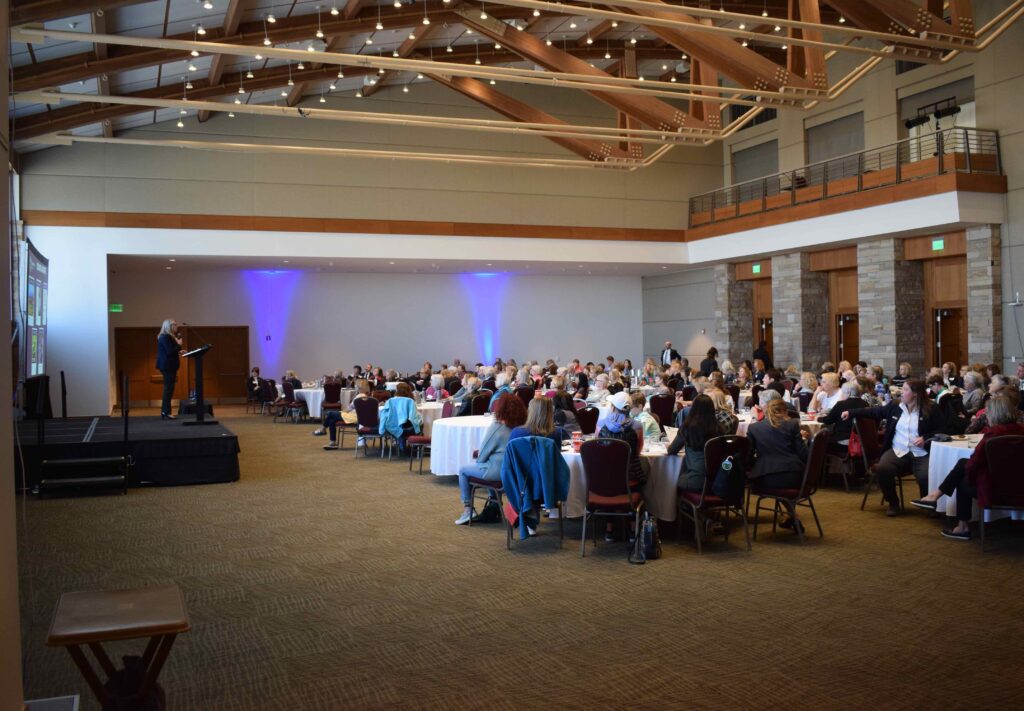 Of the 270 registered as of Thursday, 98 women's clubs are represented, with 40 club presidents signed up.
"We've been really excited with the turnout we have," Gangloff said. "We already have (270) women signed up to attend, which is above and beyond what we've done in person. But we opened it up to all of our female members and we told clubs, 'Please pass it along to all of your members; you don't have to be a board president or a vice president or anything like that to attend. So it's kind of letting more people in the door."
Even non-members are welcome to check things out, Gangloff said.
The Summit, presented by Sassy Caddy, is scheduled to run from 9 a.m. to 2 p.m., on March 6. And in many respects — aside from the obvious, being virtual — the agenda will look similar to past year's.
There will be a variety of sessions, lasting from 30 minutes to an hour. The include exploring the World Handicap System, which went into effect at the beginning of 2020; the Rules of Golf; Health and Wellness during Covid-19, including the benefits of golf during the pandemic; a club roundtable; and USGA Tournament Management software, powered by Golf Genius.
As has become a tradition, the Rules of Golf session will be overseen by the always-entertaining-and-informative trio of Sandy Schnitzer, Karla Harding and Jan Fincher. And during the club roundtable, various CGA staffers will answers questions from participants and speak about the benefits of membership, the tournament season, etc.
In fact, all of the above sessions will welcome questions from participants at various points.
While there won't be a Summit keynote speaker as such, a pre-recorded Q&A with Colorado-born-and-bred LPGA Tour player Jennifer Kupcho will be featured. CGA executive director Ed Mate conducted the Q&A earlier this year, covering many aspects of Kupcho's career, from junior golf in Colorado to open-age amateur competitions and her college career at Wake Forest to her LPGA days, and also touches on her life outside of golf. Kupcho won the 2018 NCAA Division I individual national title and the inaugural Augusta National Women's Amateur, and has posted two runner-up finishes in her first two years on the LPGA Tour, besides winning last year's CoBank Colorado Women's Open.
"I thought it was a really nice Q&A," Gangloff said. "I think it shows a different side to Jennifer that most people don't get to see."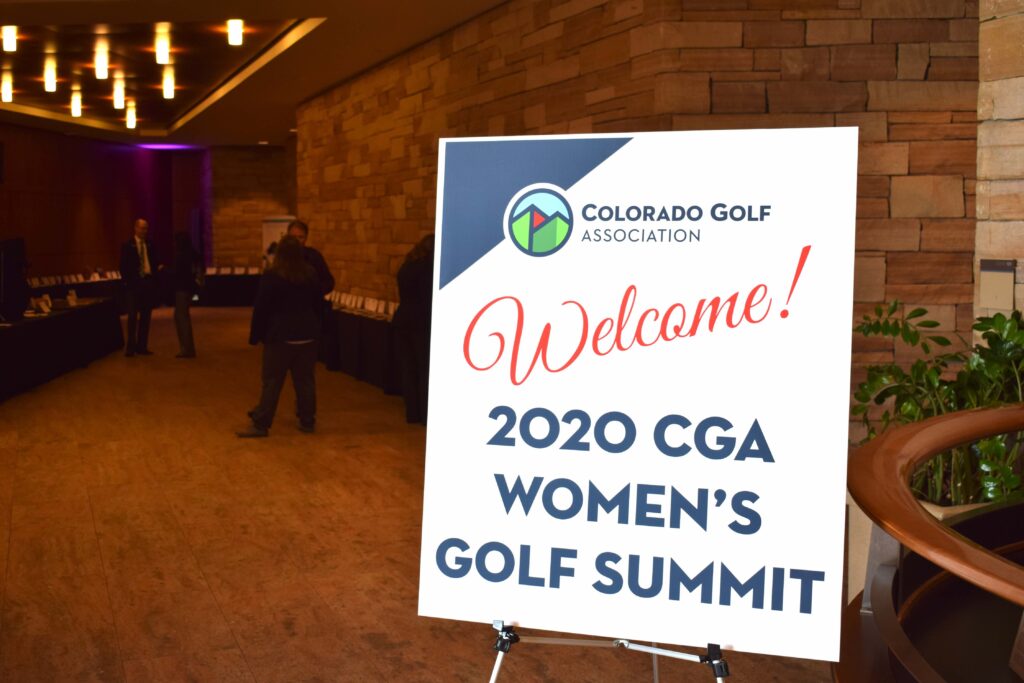 When things wrap up at 2 p.m., Summit participants will receive a thank-you email with a video message from new CGA president and Colorado Golf Hall of Famer Kent Moore, who will highlight the CGA's 2020 Women's Players of the Year (Kirsty Hodgkins and Kristine Franklin) and the Women's Volunteer of the Year (Laurie Steenrod). Note: A Women's Club of the Year is also normally recognized at the Women's Summit, but because of the unusual circumstances in 2020 with Covid, that award won't be presented until the fall, allowing other clubs to be nominated for the award after an additional golf season. A Men's Club of the Year also will be named by the CGA in late 2021.
Also included in the post-Summit email will be some "bonus content" — a swing-tip video forum, a fitness tip, and highly regarded instructor Elena King will provide some help on the mental side of the game.
For the entire Women's Summit agenda, CLICK HERE.
And for those who can't "tune in" on March 6 but would still like to participate, the entire Summit will be recorded, and it's anticipated that that recording will be up on the ColoradoGolf.org website sometime the following week.
A silent auction normally culminates at the CGA Women's Golf Summit, but this year the Season Kick-Off Auction runs from 8 a.m. on Monday, March 1 through 4 p.m. on March 15. Auction proceeds benefit CGA Community Outreach Programs — such as Big Brothers/Big Sisters, Special Olympics, Girl Scouts and LPGA*USGA Girls Golf — along with the Solich Caddie & Leadership Academy and the Hale Irwin Player Program. To see items that will be up for bids, CLICK HERE.
Registration for the Summit will remain open until March 5. To register, CLICK HERE.