10 advance on Monday in Colorado to U.S. Open Sectionals: Prater, Weatherhead, Call, Macdonald and Kelley at CommonGround; Brown, Barela, Carlson, Tidd and Fankhauser at Walnut Creek
By Gary Baines – 05/13/2019
With last week's snowfall in the Denver metro area nixing golf on Thursday, a total of 10 berths into U.S. Open Sectional Qualifying were at stake in Colorado on Monday.
It's rare that two sites within 25 miles of one another run U.S. Open Local Qualifiers simultaneously, but such was the case, with the postponed one at CommonGround Golf Course in Aurora joining the one previously scheduled on Monday at Walnut Creek Golf Preserve in Westminster.
And when everything had played out, a total of seven Coloradans — plus Colorado Christian University golfer Chase Carlson, from Puyallup, Wash. — advanced on Monday to the second of the two stages of U.S. Open qualifying.
Punching their tickets to 36-hole U.S. Open Sectionals from CommonGround were 2016 CGA Amateur champion Colin Prater from Colorado Springs (7-under-par 64), former Michigan State golfer Sam Weatherhead (65), former CGA and Colorado PGA Player of the Year Matt Call from Castle Rock (68), University of Colorado golfer Ross Macdonald from Castle Rock (68), and former University of Denver player Jake Kelley from Littleton (69). Kelley earned the final spot in a four-man playoff by making birdie on the first extra hole.
Advancing from Walnut Creek were Carlson (2-under-par 70), 2013 CoBank Colorado Open champion Zahkai Brown of Golden (70), University of Wisconsin golfer Griffin Barela of Lakewood (70), University of Oklahoma player Sam Tidd (71) and Aaron Fankhauser of Arvada, the head golf course superintendent at The Club at Rolling Hills in Golden (73). (Picture above, from left, are Brown, Carlson, Barela, Tidd and Fankhauser.)
Nine U.S. sites will host U.S. Open Sectionals, in addition to three other courses around the world. The Sectional Qualifying in America will take place primarily on June 3, with one in Dallas on May 20. The U.S. Open itself is set for Pebble Beach Golf Links on the Monterey Peninsula in California June 13-16.
"I'd like to play in the U.S. Open, obviously," said Brown, who's advanced from Walnut Creek to Sectionals three times. "That's what everybody wants to do. And Pebble Beach would be really cool." 
While the U.S. Open Local Qualifier was being contested on Monday at Walnut Creek, among those practicing at the course was Westminster resident Jennifer Kupcho, who last month won the Augusta National Women's Amateur. Kupcho will defend her NCAA Division I individual title starting later this week in Fayetteville, Ark.
As far as the medalists from Monday go, Brown will be going to his third U.S. Open Sectionals, Prater his second, and Barela and Carlson their first. On Saturday, Carlson won the NCAA Division II West/South Central Regional tournament in St. George, Utah.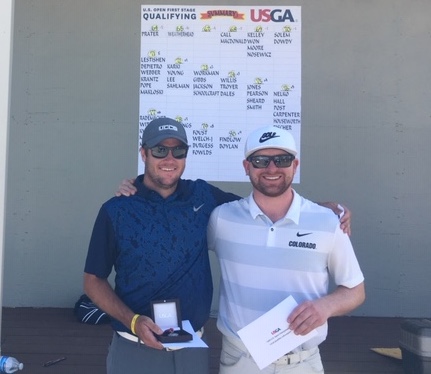 The 64 Prater shot at CommonGround was particularly welcome given that he hadn't played in a tournament in more than eight months. In that time, he's been teaching in Colorado Springs-area schools and assisting with the golf team at his alma mater, University of Colorado-Colorado Springs.
"I hadn't played an event since right around Labor Day," the 24-year-old said. "It was good to play well. The game felt pretty solid coming in. I was striking the ball really well. It was just a matter of if I could make a couple of putts. Luckily today I hit it good enough to where I didn't have to make a whole lot of putts, but I made a few.
"It's exciting (to advance to Sectionals). I'm super thrilled. I'm very determined this year."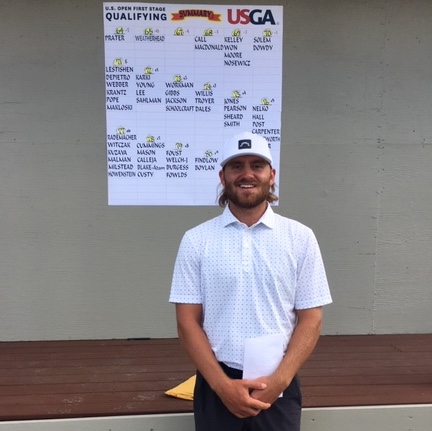 Prater pitched in for eagle from 20 feet on the par-5 18th — his ninth hole — and added seven birdies and two bogeys.
Brown, a three-time winner on mini-tour events and the like this year who Monday qualified for the Web.com Tour event last week in Kansas City, shot 70 for the second straight year at Walnut Creek to land a Sectional spot.
"I turned a 65 into a 70" with some spotty putting on the final nine holes, the 28-year-old former CGA Player of the Year said. But his extensive knowledge of the Walnut Creek course paid dividends.
"I practice and play out here. I know pretty much everything to do on this golf course," he said.
"I play in the men's league out here for fun. I play as a plus-7 (handicap). It's good fun, good competition.
"I've played thousands of rounds out here. It's big (advantage-wise). A lot of the pins, they'll put just on the other side of a ridge, so short-siding yourself is actually better (sometimes). It may sound weird, but it's true."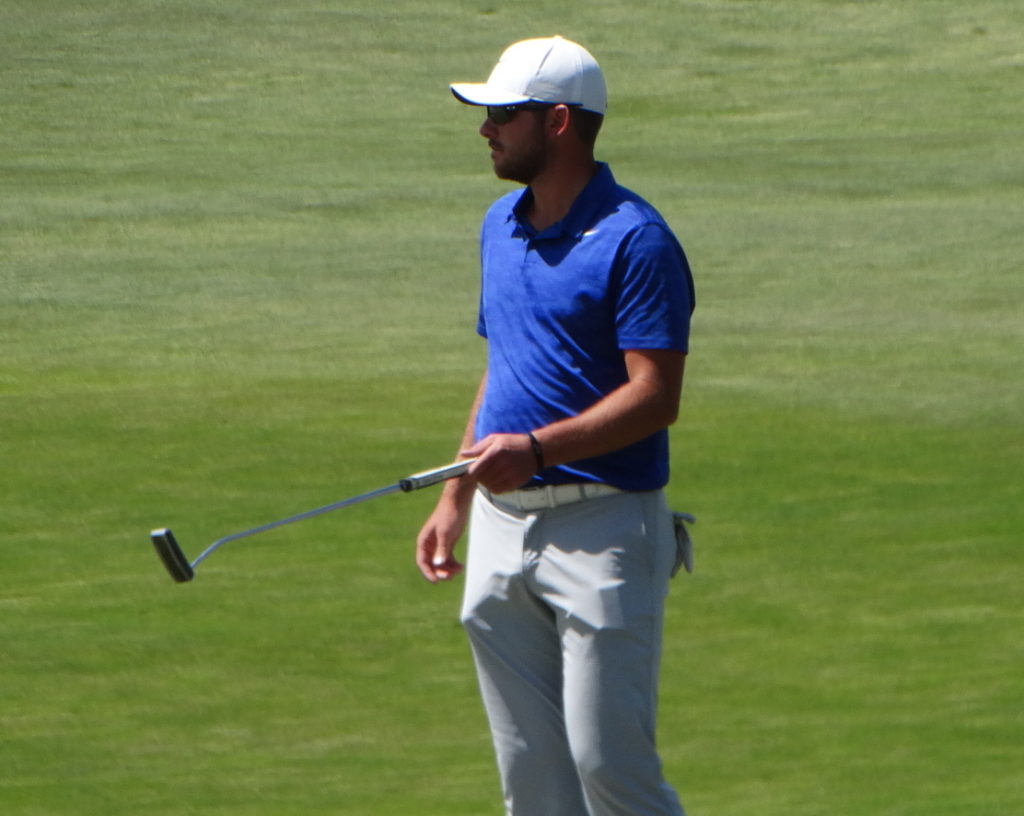 On a day in which the greens were firm and very fast and there were some tough pin positions, Carlson made seven birdies — including on his first three holes — and five bogeys on the round. In other words, he carried over his strong play from his NCAA Division II Regional victory last week.
"It means a whole lot (to advance)," said the 22-year-old, a former Washington state amateur champion. "I definitely wanted to keep this momentum riding. I hadn't won in over a year and a half (before Saturday) so winning last week meant a lot to me. I feel like my game has been trending upward. This is another step forward toward the future I want to have in golf."
Barela, a former Colorado Junior Match Play champion, is no stranger to success at Walnut Creek. He finished fourth in the AJGA Hale Irwin Colorado Junior at the course in 2017 and was medalist in U.S. Junior Amateur qualifying at the site in 2016.
"I actually have quite a bit of experience here," the 20-year-old said. "I definitely had good mojo coming in on this course, which allowed me to feel confident going into the round."
Par-saving putts of 30 feet on his first hole and 15 feet on his second kept Barela's round from getting away from him early, and he rebounded to finish with four birdies and two bogeys on the day.
"It'll be awesome to go to Sectionals," he said. "It's every golfer's dream to play in the U.S. Open. I made the first step and I'm excited to go and hopefully compete against some tour players and see what happens."
Fankhauser was surprised his 73 was good enough to advance, but his 20-foot eagle on the sixth hole (his 15th) and his 5-foot birdie on the 18th helped get him over the hump.
All in all, it wasn't a bad result for a guy who plays perhaps two or three tournaments a year.
"Other than this qualifier, I really haven't played at all," said the 34-year-old pro. "It's kind of shocking and I'm happy to be here. Now I have some work to do. 
 "I'm ecstatic that I got it done. I'm very excited to go" to Sectionals.
Tidd, who was playing in his first U.S. Open Local Qualifier, redshirted this season at Oklahoma and was playing Walnut Creek en route home from Norman to his hometown of Meridian, Idaho.
"It's pretty cool to have a chance to get in the U.S. Open. It means a lot," said Tidd, a semifinalist with partner Carson Barry in the 2018 U.S. Amateur Four-Ball Championship.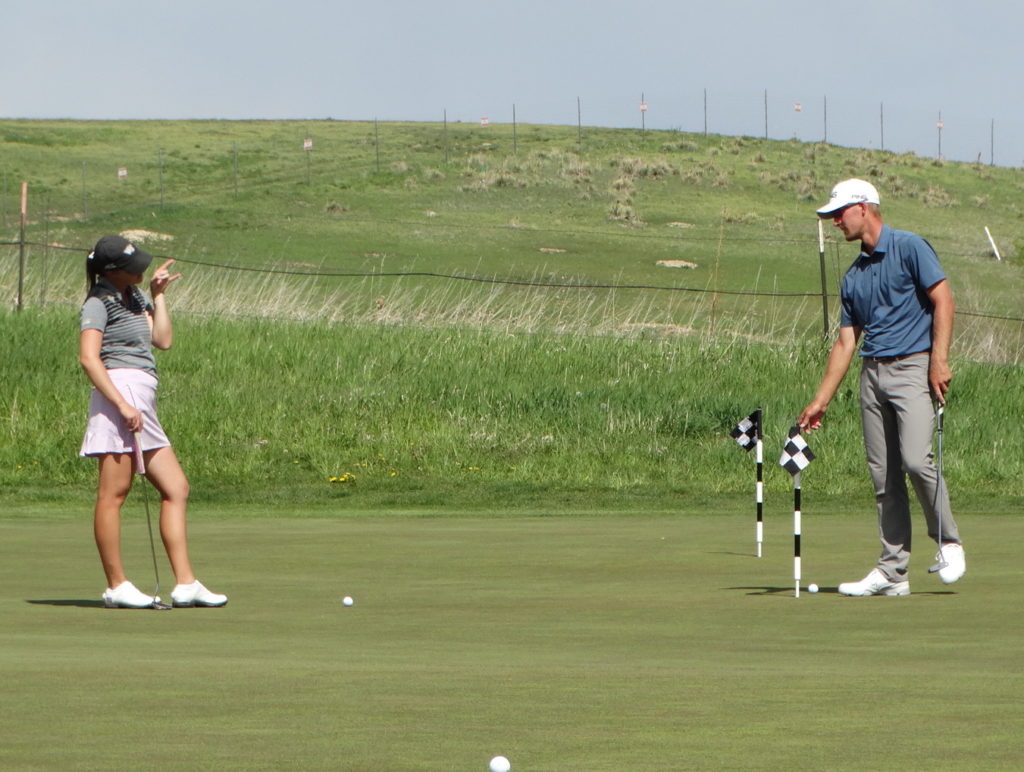 Last week, four other players advanced to Sectionals from a Local Qualifier at Collindale Golf Course in Fort Collins: University of Denver golfer Carson Griggs, former Fort Collins resident Matthew Liringis, Dylan Wonnacott of Lyons and John Murdock of Laramie, Wyo. (READ MORE)
With the CommonGround qualifier being postponed last week, several top local golf players had to withdraw — mainly from the University of Northern Colorado and DU — because they're competing in NCAA Regional tournaments, which started on Monday.

U.S. Open Local Qualifying
a-indicates amateur

At Par-72 Walnut Creek Golf Preserve in Westminster
ADVANCE TO SECTIONAL QUALIFYING
Zahkai Brown, Golden 70
a-Griffin Barela, Lakewood 70
a-Chase Carlson, Puyallup, Wash. 70
a-Sam Tidd, Meridian, Idaho 71
Aaron Fankhauser, Arvada 73
ALTERNATES (In Order)
Ben Lanting, Lakewood 74
Chase Nathe, Windsor 74
For complete scores, CLICK HERE.

At Par-71 CommonGround GC in Aurora
ADVANCE TO SECTIONAL QUALIFYING
a-Colin Prater, Colorado Springs 64
Sam Weatherhead, Grand Rapids, Mich. 65
a-Matt Call, Castle Rock 68
a-Ross Macdonald, Castle Rock 68
Jake Kelley, Littleton 69
ALTERNATES (In Order)
a-Nick Nosewicz, Aurora 69
a-Jun Ho Won, Honolulu, Hawaii 69
For complete scores, CLICK HERE.