Decorated amateur Weinstein rallies to claim women's title at CGA Fall Amateur; Ott holds big lead as wind delays end of men's tourney
By Gary Baines – 10/11/2020
One fifth-year college golfer from Colorado successfully completed the task at hand on Sunday, and another looks poised to do likewise on Monday.
Mary Weinstein of Highlands Ranch, a University of Denver golfer who has three times been named CGA Women's Player of the Year, rallied to claim the women's championship on Sunday in the CGA Fall Amateur at CommonGround Golf Course in Aurora.
Meanwhile, AJ Ott of Fort Collins and Colorado State University is in very good shape to earn the men's title. But he'll have to wait a day as he had four holes remaining in the final round on Sunday when extreme winds halted play for the day. At 8 a.m. on Monday, the men are scheduled to pick up where they left off.
Ott, the 2018 CGA Les Fowler Player of the Year, held a six-stroke lead when play was called. He was a bogey-free 4 under par through 14 holes, which was no small feat considering the way things were blowing at the end.
Three other local college golfers — Jack Castiglia from Northern Colorado, Victor Bjorlow of the University of Colorado and Esteban Missura of the University of Denver — share second place at 5 under par.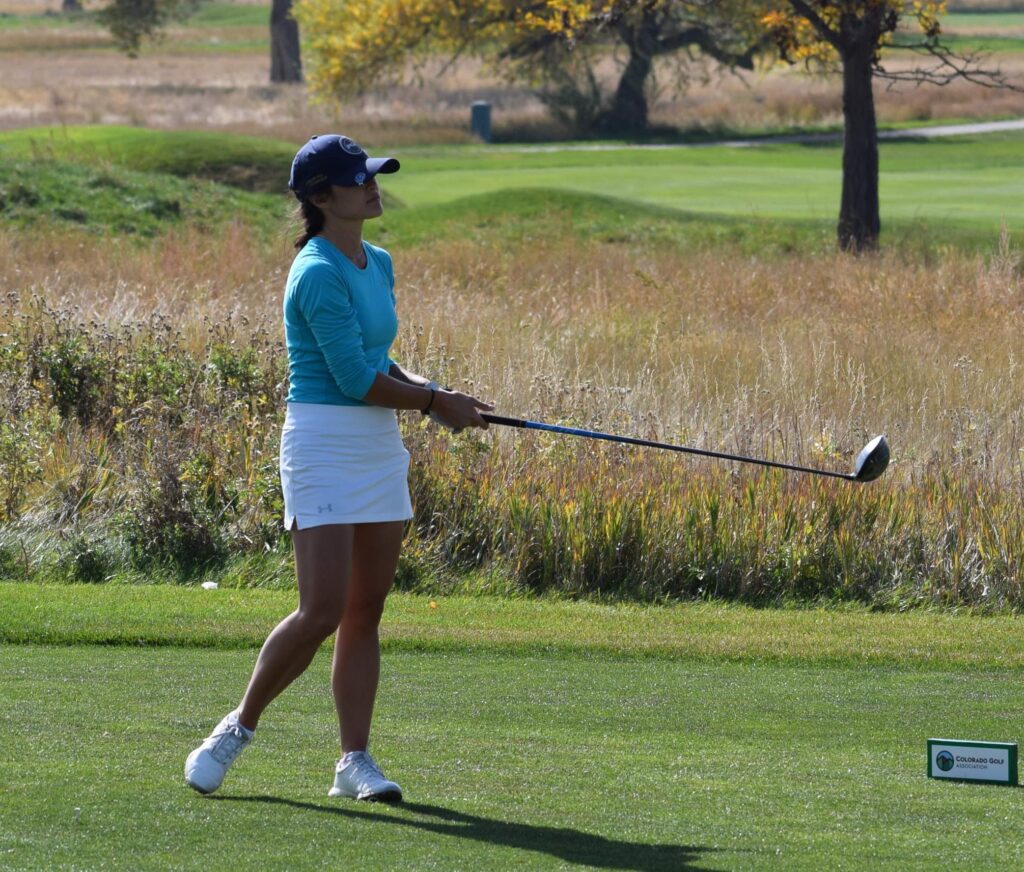 The women finished shortly before the wind picked up to the point that it stopped play, and Weinstein prevailed by five strokes for her first victory of 2020.
The DU golfer, who swept the CGA Women's Stroke Play and Match Play titles in 2019, closed with a 1-under-par 71 and posted a 54-hole total of 2-under 214.
"I'm really grateful for this. It's a great way to end the year," Weinstein said of the victory.
Despite her many achievements in amateur golf — including winning the 5A girls state high school title at CommonGround in 2016 — Weinstein doesn't plan to turn pro when she wraps up her college playing days in the spring. She's currently pursuing a Masters degree.
"This might be one of the last CGA tournaments I play in," the 22-year-old said. "And being out here at CommonGround — this is a place I've played maybe 50 times in my lifetime — I'm kind of proud of this this. It's a great way to end 2020 with the year that we've had. It's really sentimental to get out here and be able to hold this trophy today."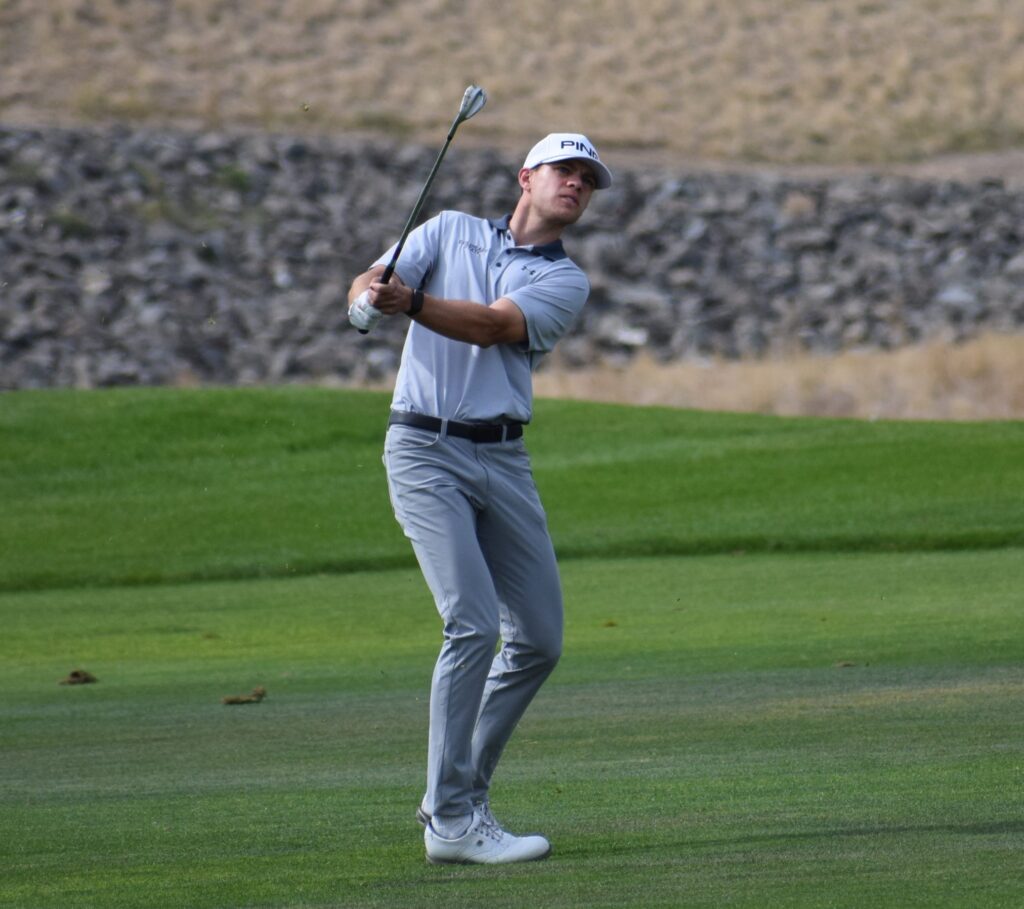 Weinstein is certainly no stranger to holding trophies. Last year, she became just the third player since 1990 to sweep the CGA Women's Match Play and Stroke Play in the same year. As a junior golfer, she was also the Colorado Girls Player of the Year in both 2015 and '16.
Weinstein went into the final round two out of the lead, but back-to-back birdie putts of 25 feet on Nos. 2 and 3 put her in the top spot. Despite the wind picking up as the day wore on, she made 14 pars and one bogey over the last 15 holes.
"I just made some birdies really quickly, then kept it steady the rest of the round," she said. "It definitely got windy toward the end. I tried to stay consistent and positive the entire round and it worked out."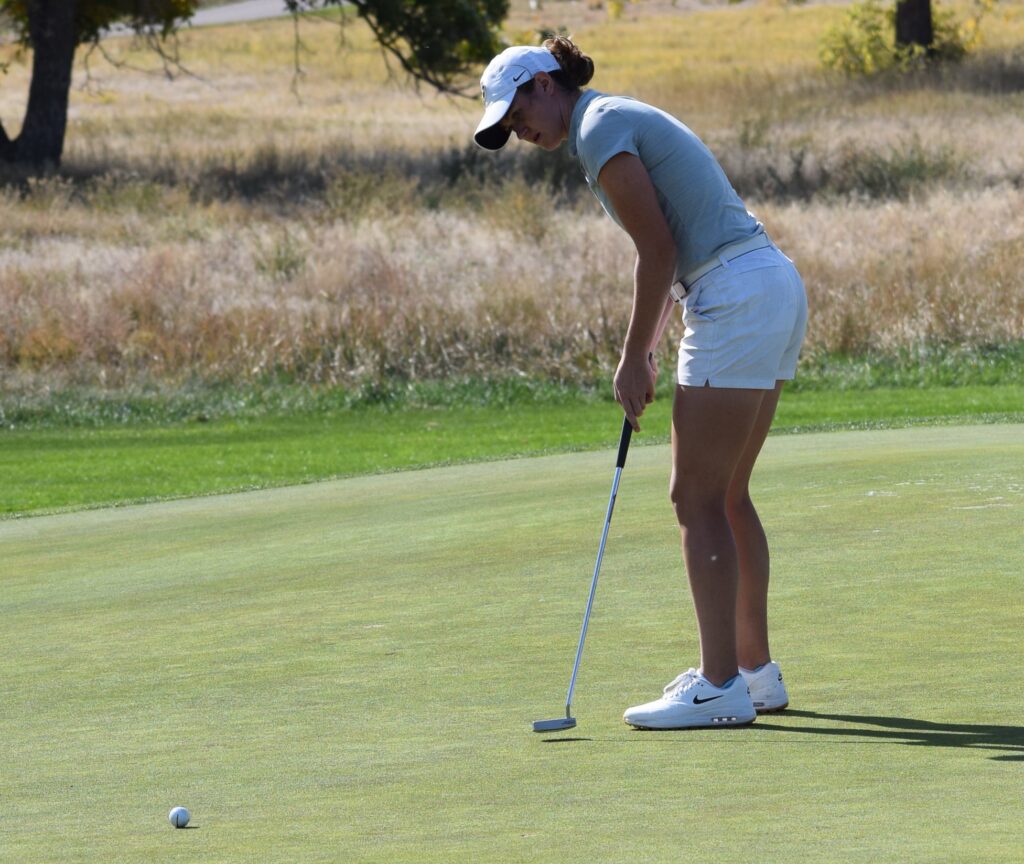 Kelsey Webster of Boulder, a University of Colorado golfer, finished second for the second straight Sunday in tournaments filled with college golfers. Last weekend, she did so in the Colorado National Women's Amateur. This time, a final-round 74 left her five back of Weinstein and a runner-up again.
Caroline Jordaan of Denver, a DU teammate of Weinstein and the second-round outright leader by two, placed third at 220 after struggling to a 79 that included four double bogeys.
For the scores from CommonGround, click on the following: MEN, WOMEN.