Another strong year lifts Kupcho into top 20 in women's world rankings
By Gary Baines – 12/20/2020
Jennifer Kupcho is nothing if not consistent apparently.
Kupcho, who grew up in Westminster, wrapped up her 2020 LPGA Tour schedule on Sunday by finishing 28th out of a 72-player field at the CME Group Tour Championship in Naples, Fla.
That showing gave Kupcho $381,160 in money earnings in 14 LPGA Tour events in 2020. In another words, she averaged $27,226 per LPGA tournament this year.
Last year — Kupcho's first on the LPGA circuit — she averaged $27,654 per event.
Talk about steadiness …
This year, in addition to notching her first pro victory at the CoBank Colorado Women's Open, Kupcho posted three top-11 finishes on the LPGA Tour, including a runner-up and a seventh place, while making 10 cuts in 14 tournaments. Last year, she had three top-5s, including a second place in a major, and made 11 cuts in 19 events.
The 2019 Augusta National Women's Amateur winner moved up a fair amount on the LPGA's season-long money list, finishing 29th in 2020 compared to 39th in 2019, the year she took membership in late May.
Kupcho's solid play has lifted her to a career-best No. 19 in the women's world golf rankings, as of Dec. 14. There are only three Americans ahead of her on that list — Danielle Kang (fourth), Nelly Korda (fifth) and Lexi Thompson (11th).
For all the scores from the Tour Championship, CLICK HERE.
Elsewhere in televised golf this week: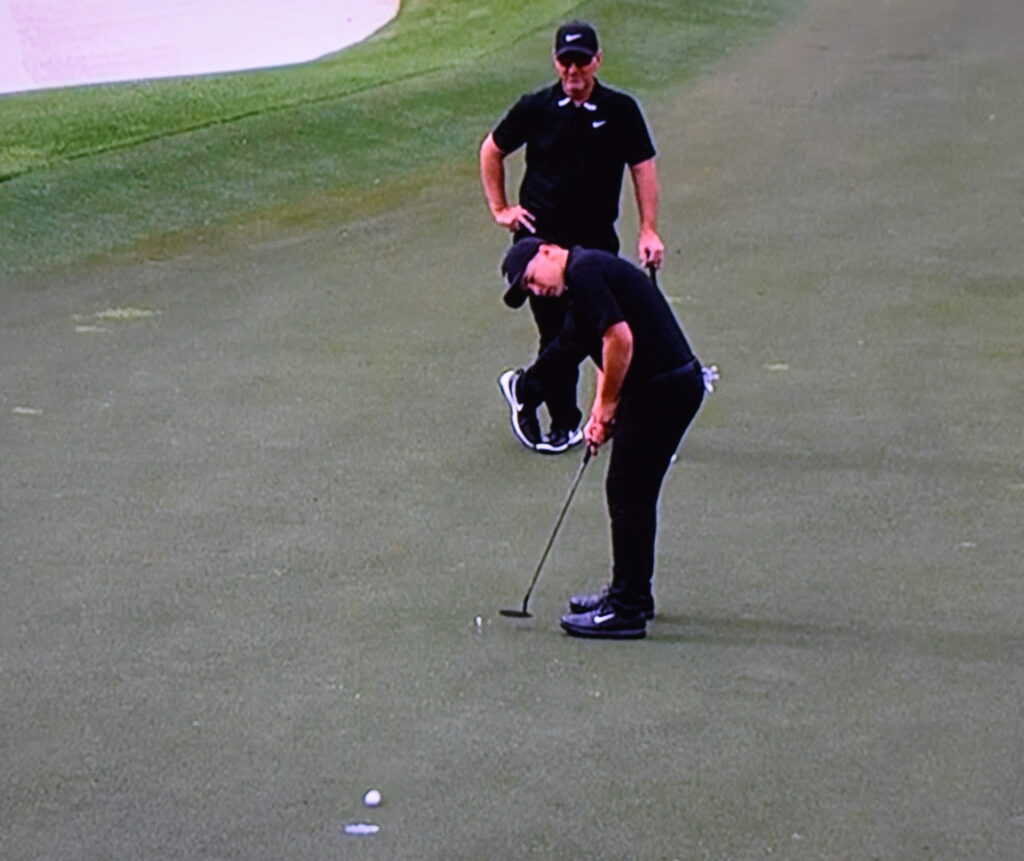 — Duvals Cool Off on Day 2 of PNC Championship: The foursome including David and Brady Duval drew plenty of attention on Sunday at the PNC Championship in Orlando, but it wasn't because of any spectacular play by the two Coloradans.
The Duvals were paired with Tiger Woods and 11-year-old son Charlie, who garnered much of the spotlight this week in the family-oriented event.
While the Woodses finished seventh in the 20-team field, the Duvals placed 14th after never getting much going on day 2 of the scramble event.
The Duvals — father David, a former top-ranked player in the world, and 15-year-old son Brady — shared third place after an opening 61. But they cooled off on Sunday, due mainly to balky putting, shooting a 5-under-par 67, which tied for the highest score on day 2. After a five-birdie day, they finished at 16 under par overall, which left them nine back of champions Justin and Mike Thomas. The Duvals birdied holes 5-6-7 on Sunday, but managed to go just 2 under for the last 11 holes.
David Duval won the PNC Championship title in 2016 with Nick Karavites, stepbrother to Brady.
For all the scores from the PNC Championship, CLICK HERE.