Notable quotables in Colorado golf for the unusual year that was 2020
By Gary Baines – 12/21/2020
When reading about the quotes of the year in any given realm, it wouldn't be surprising to encounter some expletives deleted when it comes to 2020, the year Covid-19 wreaked havoc in so many aspects of life.
But when it comes to our annual compilation of notable quotables in Colorado golf, while the coronavirus certainly was a significant theme, the game proved a respite of sports, and that's reflected in our selections for this year.
The year 2020 on the state golf scene elicited the typical wide variety of quotes, from the funny to the incisive, from the quip to the poignant, from the clever to the off the wall.
Without further ado, here are our picks for Colorado golf quotes of the year for 2020:
— Part-time Coloradan Hollis Stacy, a World Golf Hall of Famer, when noting that the second of her three U.S. Girls' Junior victories came 50 years ago:
"It's wild. It doesn't seem that long. I still have my friends and we laugh about what's transpired. Everybody says, 'You look the same.' Well, obviously their eyes are bad."
— Longtime "In the Fairway" radio host Jerry Walters, on his co-host Ray Best, who passed away in February:
"He was overjoyed when people learned that 'Cousin Ray' was Ray Best III. Doing the radio show was one of his greatest joys in life. We shared a lot of personal things with each other. He had become a brother to me, not just a radio sidekick."
— Mark Kelbel, program director for The Broadmoor Caddie & Leadership Academy and a third-generation golf professional, has been in the golf business for about as long as he can remember:
"In those days (as a kid) if the child-labor laws were enforced, my dad would have been in trouble."
— Jennifer Kupcho, on being just the second female to compete in the CoBank Colorado Open:
"Obviously it's a little out of my comfort zone playing with guys. I go out and practice and play against them all the time, but it's a little bit different when you come to a tournament and you're the only girl.
I obviously was really nervous going into the first hole — and the entire first hole, honestly. .. I'm glad I at least played well and showed that I can play."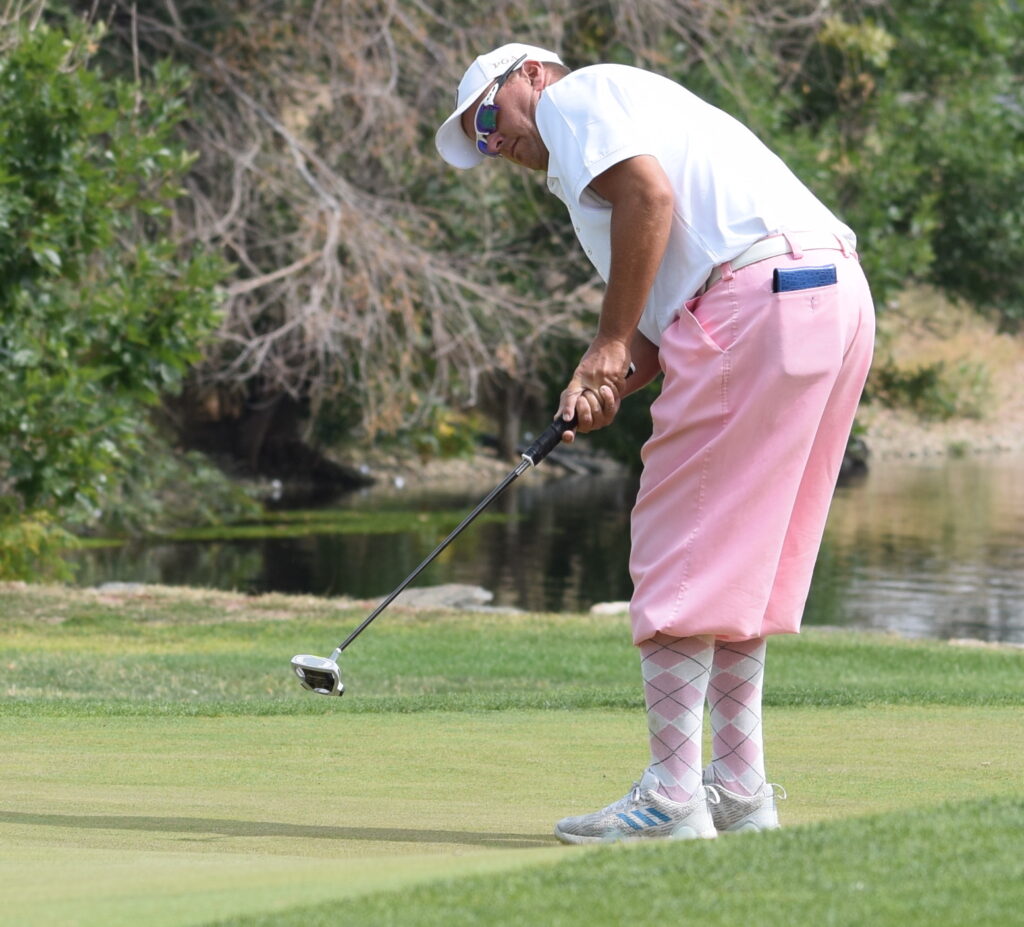 — Geoff Keffer, winner of the Colorado PGA Professional Championship, on his history of wearing pink knickers during the final round of big tournaments:
"The first time I wore the pink on the last day, it was in the Assistants Championship or the West Chapter eight or nine years ago, and I won that, so I had to stick with it. Other than that, the first few days (of a tournament), it's honestly just which ones are clean."
— Robert Duke repeatedly went over a typical CGA tournament day in his mind, trying to think of any detail he hadn't before. What did the CGA's director of rules and competitions do when running championships in the days pre-Covid-19 that he shouldn't do in the wake of the coronavirus outbreak? 
"I've tried to go through it in my mind. I've tried to go through a 'normal day' in the past — thinking each little thing that goes on at an event and having to re-look at it from a different angle, through a different lens."
—- There was a time when Mark Udall, now a former U.S. Senator from Colorado, vowed he wouldn't ever play golf again.
"I turned into a hippie and a mountain climber and I swore I'd never play again because it was a rich man's game," he said, recalling how he felt when he was in his 20s.
But nowadays, at least during the summer, Udall absolutely loves playing the game — and competing in CGA championships:
"People think, 'Udall, he's kind of an eclectic, strange guy. He's a golfing mountain climber or he's a mountain climbing golfer.' But there are some similarities. It's on you; you've got nobody to look at (though) you've got teams in golf and teams in mountain climbing. But it's also, 'What are you bringing?' And how much of your mind are you working with? You've got to be fit. You're being kinesthetic, you're moving your body. Various skills are involved."
— William Kissinger of Arvada, who was awarded a full-tuition and housing Evans Scholarship for caddies in February:
"It's a life-changing opportunity. I can't believe I'm here. It's a day I'll never forget."
— Susan Gilbert, who along with husband Peter won the CGA's Jim Topliff On-Course Rules Official of the Year Award:
"The worst day on the golf course is better than the best day doing anything else."
— Jay Ritchie, host of the radio show Tee to Green, noting in the early spring that reruns — rather than live shows — were airing as The Broadmoor, where Tee to Green normally originates, was shut down at the time:
"I've always said, 'If you can't play golf, the next best thing is talking about it.' That theory is really getting tested right now."
— CGA executive director Ed Mate, who in the first half of April proved prophetic when speaking about the possible effects of the Covid-19 pandemic on the CGA and golf in general:
"It's too early to know. I think it's safe to say it will have an impact. It already has because we've had to cancel some events that would have generated revenue. But I guess in the longer term, my view of it is that anything that's done outdoors (like golf) is going to" fare better in the wake of the pandemic than anything that requires people to be in close proximity.
— On April 29 at Green Valley Ranch's par-3 course, Max Lange of Golden aced not only the fifth hole from about 60 yards, but the seventh hole from somewhere between 105-110 yards. And Lakewood High School golfer managed both holes-in-one with the same club: a 58-degree Titleist Vokey wedge.
"I use it basically everywhere around the greens. It's my trusty club. I love the thing — and I love it even more now."
Lange had never made a hole-in-one before chalking up two in three holes.
"It was like any other day, then two holes-in-one. And it was my first hole-in-one. It's not something I'll be forgetting anytime soon. It was definitely one of the most memorable days I've ever had."
— Hailey Schalk of Erie, learning that she would be denied the chance to become the first Coloradan — male or female — to win four state high school individual titles, as the 2020 girls state tournament was canceled due to Covid-19:
"I always thought I would at least get to try and play. If I lost, that's fine because at least I gave it my all and I tried, and at the end of the day that's all that matters. The fact that I don't get that opportunity anymore, it's definitely disappointing, but I'll be OK. I understand there are things more important than golf."
— Sandy Schnitzer, a former CWGA and CGA board member, speaking at the CGA Women's Golf Summit on how the CGA is doing in the realm of women's golf:
"I think the CGA is working really hard to support women's golf. I really do. Honestly, I can't think of anything they could do more, because whatever you ask of them, it's like, 'Oh, yeah, we've got that, we can do that, we'll support that. Or, 'If you think that's important, we'll do that and make that happen.' And I'd like to kind of credit (CGA executive director Ed Mate) with that because every time I come up with a suggestion, he says, 'Oh, yeah, absolutely. We'll do that.'
— George Solich, on the debut of The Broadmoor Caddie & Leadership Academy, which he and older brother Duffy have helped launch:
"It's pretty cool going full circle — both Duffy and I — as former caddies at The Broadmoor and me now a member of The Broadmoor. No. 1, I love the place. No. 2, it always was considered the place for caddying in Colorado. It's still No. 1 in the number of (Colorado) alumni to the Evans Scholars Foundation. All of the touch points here really make it super special."
— Colorado Sports Hall of Famer Peyton Manning, after taking penalty strokes on two of the first three holes of The Match II, where he teamed up with Tiger Woods:
"I've got the unplayable rules down."
— Colin Prater, on following the likes of Brandt Jobe (1985) and Steve Ziegler (2009) in sweeping the CGA Match Play and Amateur titles in the same year:
"I'm very honored to be in the same realm as (Jobe and Ziegler). Then my brain looks to try to do it again next year. How can we repeat that? I'm not trying to dishonor any of those other players — there's tons of really good players in the state — but my goal is to always get better. So, I'll try to go three-peat next year (in the next CGA major), put the pieces together again and go play solid."
— Jennifer Kupcho, on making the CoBank Colorado Women's Open her first pro victory:
"It's definitely really emotional. I was nervous coming down the final stretch. It's all the feelings you get when you're winning something big and you know what it means. It's definitely a good steppingstone. Hopefully it will help me get into that LPGA winning circle."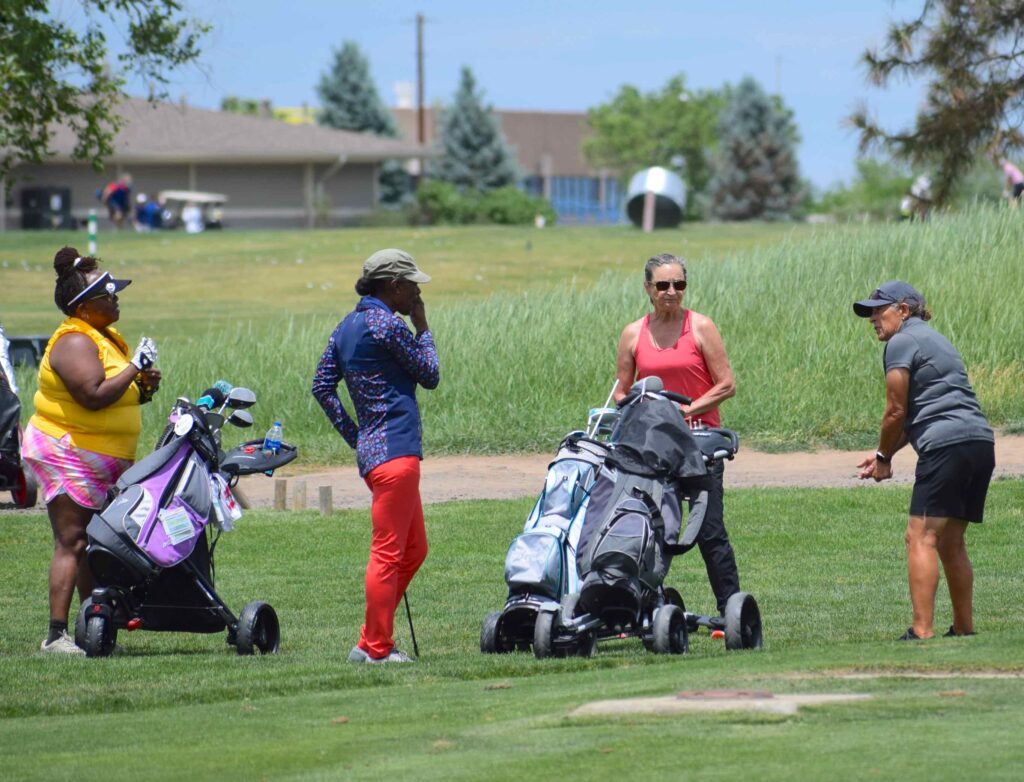 — Valerie Love of Aurora, on participating at a CGA Women's On-Course Clinic at CommonGround Golf Course:
"Today has been great. I had two pars, one birdie. I don't know if it's the wind, I don't know if I'm excited to get out of the house, I don't know if I just want to wait around like Charlie Brown. I'm just happy to be out of the house."
— Steve Ivan, on winning the CGA Senior Match Play six days after his mom died:
"I didn't play for me at all this week. I played for my mom. And I think she had a part in (the victory). I mean, when you're 4 down after six to a (very accomplished player), how do you come back? It was tough for me to come up this week. I debated whether to come to play at all. My brothers and sisters said, 'Go play. Go play for mom. Win it for mom.'"
— Owen Ellis, a doctor and a high-level amateur golfer, on why he didn't play for weeks on end as he attended to work duties as the Covid-19 pandemic ramped up in the U.S.:
"This is the thing you get in your career; everyone gets them at some point. There I was. I went to medical school, did residency, I'm doing anesthesia. Sometimes it's hard and you do big, complicated surgeries. But a lot of time you're not doing big, complicated surgeries. You end your day, you go home and you do this or do that, you play golf and you get into a routine.
"Somewhere in a lot of people's careers, a big, uprooting thing comes where you have to totally change your thought process, and the thing you've got as your career that you've locked in gets totally uprooted. Every skill you have that you maybe didn't use for the last 15 years is suddenly really needed to get ready for something that you're trained for but nobody actually expects. So from a professional standpoint, this was just 'Put the golf clubs down for two months because look around the world and see what's happening. Figure out what it is that you're supposed to do.'"
— Aubri Braecklein, on winning the CGA Women's Stroke Play title at age 17, joining the likes of Jennifer Kupcho, Lauren Howe and Barbara McIntire as champions of the event:
"It just shows age doesn't really matter in golf. Honestly, if you're good, you're good. It doesn't matter what age you are. It shows you can't count anybody out."
— John Ogden, on stepping down as PGA head professional at Cherry Hills Country Club to become PGA director of golf at Jack Nicklaus' Muirfield Village Golf Club in Ohio:
"I got to live my dream" as head professional at Cherry Hills. "They were the best 13 years of my life. I've been so blessed. But I'm excited to work with Mr. Nicklaus," owner of a record 18 major championships as a pro.
— After the USGA announced that 2001 CGA Amateur champion Marty Jertson — along with Ryan Vermeer and Danny Balin — earned exemptions into the 2020 U.S. Open at Winged Foot:
"Okay, twist my arm."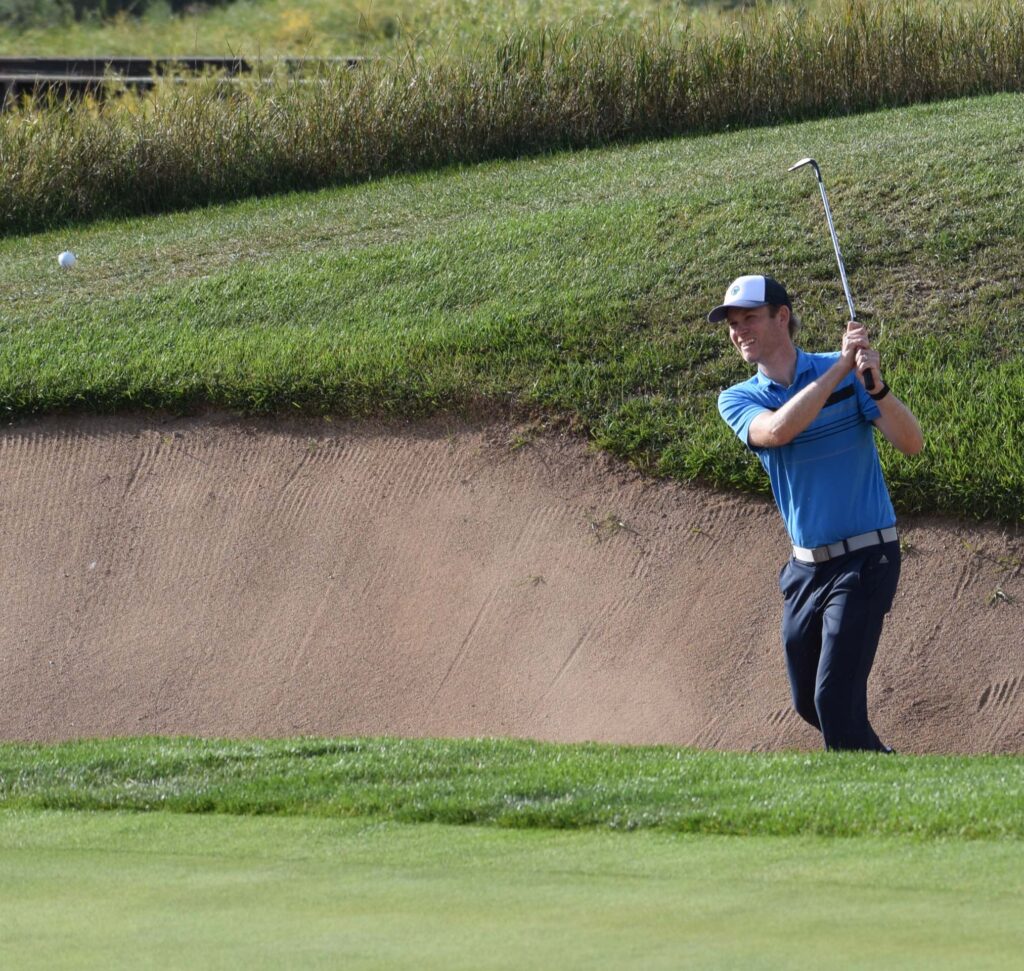 — Chris Thayer, on winning the CGA Mid-Amateur despite taking a triple-bogey 7 on the second hole of a playoff:
"I don't care that I made 7 and was obviously lucky that (runner-up Josh McLaughlin) made a couple of mistakes too. That's just how golf is sometimes. I'll remember getting it up and down from 30 yards — one of my best pitch shots of the week. That's all I'll remember of that hole. Forget the rest."
— Colorado Golf Hall of Famer Kent Moore on becoming president of the CGA:
"I think I played in my first CGA tournament in 1972, which would have been the year before I won the Junior in '73. So man, that is a long time. I've seen a lot of things happen at the organization, so it means a lot to be president."
— Erin Houtsma, on winning the inaugural CGA Women's Mid-Amateur Stroke Play Championship as a 40-year-old, 15 years after earning the title at the Colorado Women's Open:
"It feels good because it's been so long. 2005 feels like a lifetime ago. I'm married, two kids. My whole life is totally different. I want to keep this momentum going so this phase of my life is something my kids can look back on and be impressed by and proud of — that their mom is able to do this while they're still young."
— PGA professional Ed Oldham, on being elected to the Colorado Golf Hall of Fame:
"For me, it kind of tells me I've done a lot of good things in my career. Throughout my career, I've taken the approach to be the best professional I can and to continually learn. To this day, I still try to learn and improve every single day. I guess that has paid off. "
— Two-time PGA Tour winner Jonathan Kaye, who turned 50 years old, on looking forward to competing in senior golf:
"I can't wait to play with people that aren't half my age. It sucks everyone hits it 50, 60, 80 (yards) past you. At least now they'll only be 20 or 30 past me."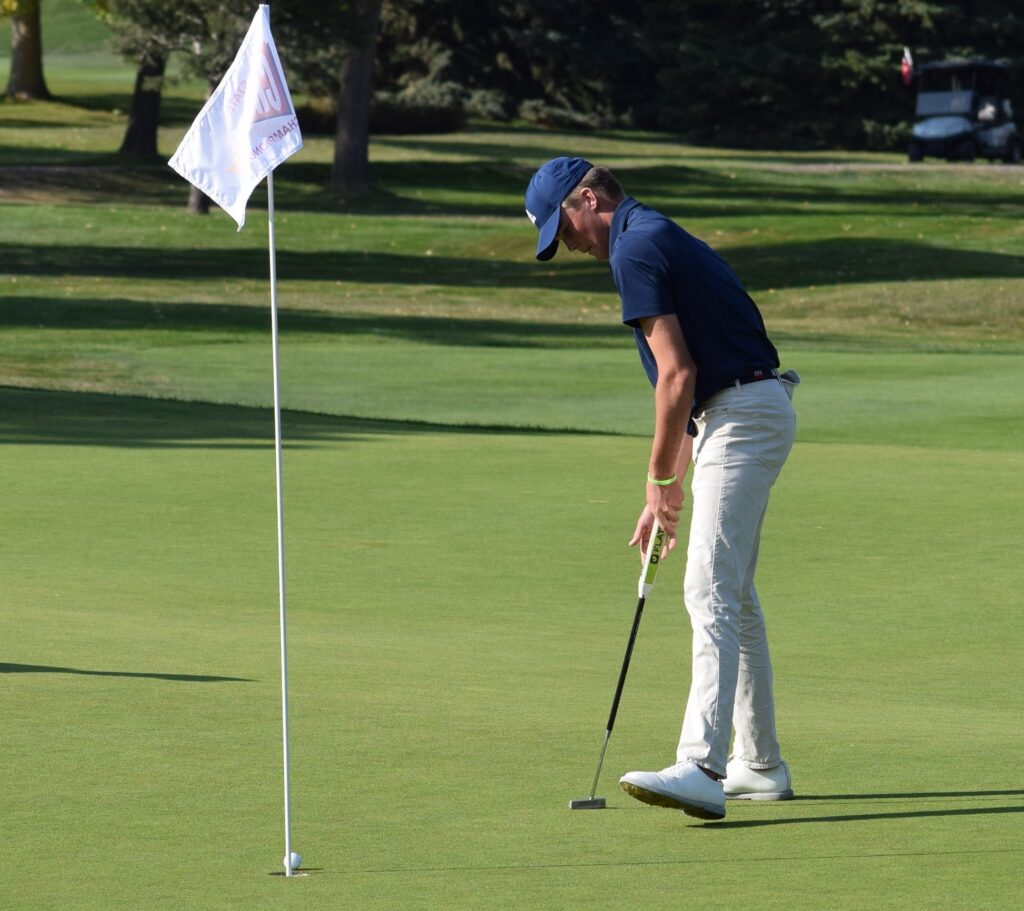 — Lucas Schulte, whose final-hole eagle gave the senior the 5A state high school individual title and his Valor Christian squad the team championship:
"I'm not really a decorated player. I started playing golf when I was a freshman and was averaging about 90. I've just been trying to improve every year. But it's always been a dream of mine to win state. Honestly, I've yet to realize I'm a state champion, but it's something special to achieve a dream like that."
— New Denver resident Martin Laird, the former CSU golfer who drained a clutch putt in a playoff in Las Vegas to win the fourth PGA Tour event of his career:
"This might be the best one because it's been a while. I've had a bunch of life changes since my last win. Now I've got a couple kids who kept asking me when I was going to win the trophy. It's going to be nice to take a trophy home for them this time."
— Colorado resident and PGA Tour player Jim Knous, on going 370 days without playing a single round of tournament golf due to a wrist injury and subsequent recovery:
"It was pretty weird honestly. A whole year without playing a tournament. I've definitely never gone that long before."
— Co-designer Fred Funk on the under-construction RainDance National Golf Club course in Windsor:
"It's amazing, a phenomenal piece of property. It's one of those when you tell somebody about it, it doesn't do you any good. You've got to see it. Pictures don't do it justice. (First seeing it,) I knew we had the 'wow' factor."
— Jennifer Kupcho on Will Zalatoris, who like Kupcho played college golf at Wake Forest. Zalatoris won the Korn Ferry Tour's TPC Colorado Championship, finished sixth at the U.S. Open and earned special temporary membership on the PGA Tour.:
"Will has always had the greatest work ethic and his game is unbelievable. I've never seen someone strike the ball so well. He's also a great competitor."
— Mary Doyen, a longtime Coloradan, on captaining her Foothills Golf Course team to the title in the CGA Women's Club Team Championship just before moving from Colorado:
"I love playing on teams and being part of teams, so I can't imagine a more fun way to leave Colorado than being part of a team that wins this tournament."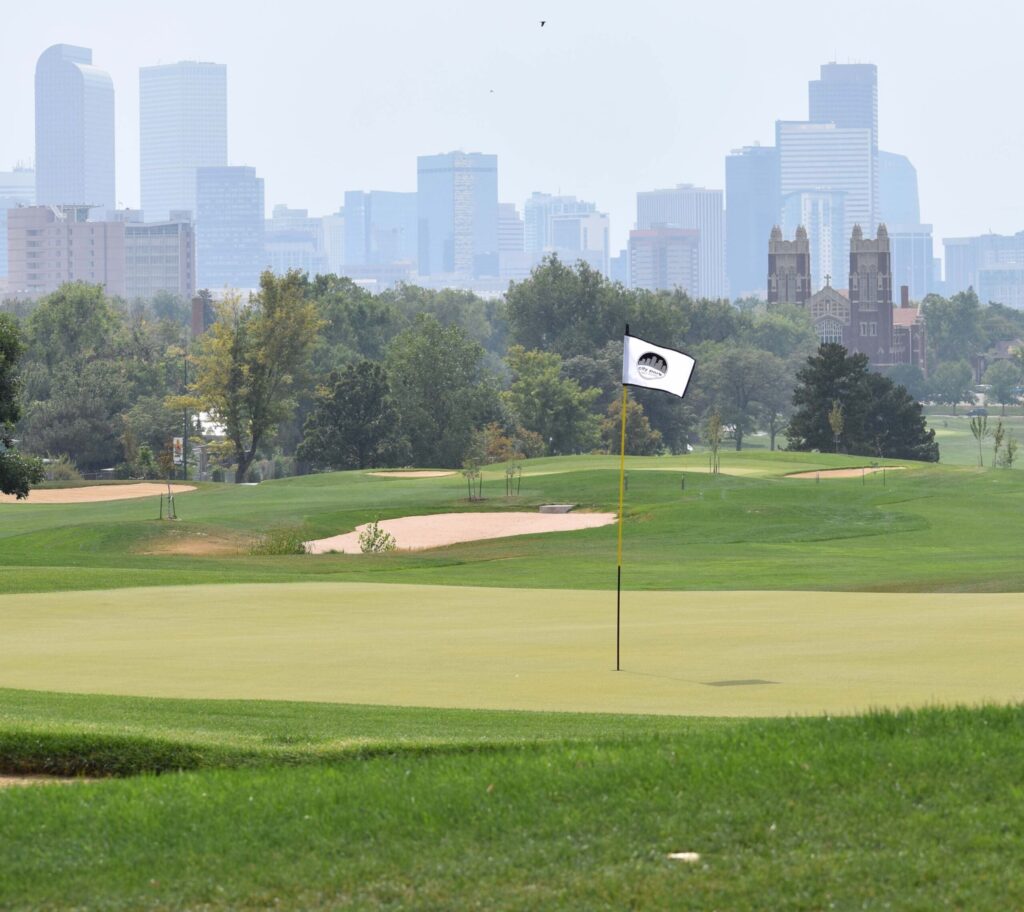 — CGA executive director Ed Mate, on the redesigned City Park Golf Course in Denver, where he played plenty of golf as a youngster:
"I think it's a showpiece for the city. It's much more than a showpiece for golf; it's for the City of Denver. If I was here with the Chamber of Commerce and I wanted to take people to a place where they go, 'Wow, this is a cool city,' I'd take them right here. That's probably my golf bias, but look at this. What a view."
— Jim Murray, who 10 days after heart surgery played in a men's club tournament at Heather Ridge Golf Course, where he made a hole-in-one and shot under his age:
"I played like the golf gods were in my cart."
— CGA vice president Gary Albrecht, on Twitter after taking part in a single-day 100-Hole Hike, which benefited the Youth on Course initiative:
"100th hole finished at 4:20. Could have used some 420 for my aching body. Fun day!"