With Covid around or not, Colorado golfers have plenty of reasons to be grateful this Thanksgiving
By Gary Baines – 11/25/2020
Many people can't utter the phrase "good riddance" with more vehemence regarding this forever-Covid-19-stained year. But by no means should "Thanksgiving of 2020" be considered an oxymoron.
There are still plenty of reasons to be thankful, though they may be different than the traditional ones.
And when specifically focusing on Colorado golf-related reasons to be grateful — which we are for the purposes of this piece — that's particularly the case.
So, with Thanksgiving almost upon us, let's count the ways:
— Ironically, almost certainly in large part due to the ramifications of the Covid-19 pandemic, during which many other fun activities were shut down for at least a time, golf rounds played in Colorado in the first 10 months of 2020 were up 17 percent compared to 2019, according to Golf Datatech. That's even better than the increase of 10.8 percent, year-to-date through Oct. 31, for the country as a whole. For many, golf has been a refuge amid all the gloomy news.
— Many Colorado courses were shuttered for a time in the spring due to Covid safety concerns. For example, roughly 70 public courses in the state were closed for a period. And even though the closures lasted anywhere from a few days to a couple of months, business was so good in the remainder of the spring, along with the summer and early fall, that those shutdowns were soon rendered an insignificant blip for most facilities.
— One of the reasons for golf's success in 2020 is because in many ways it's an ideal sport to play given the Covid safety protocols. It's played outside, and it's easy to remain socially distant from others. As Dr. Owen Ellis, a high-level amateur golfer who helped the CGA navigate Covid-19 challenges in the spring, once noted, "The definition of social distancing is 200 people on 200 acres."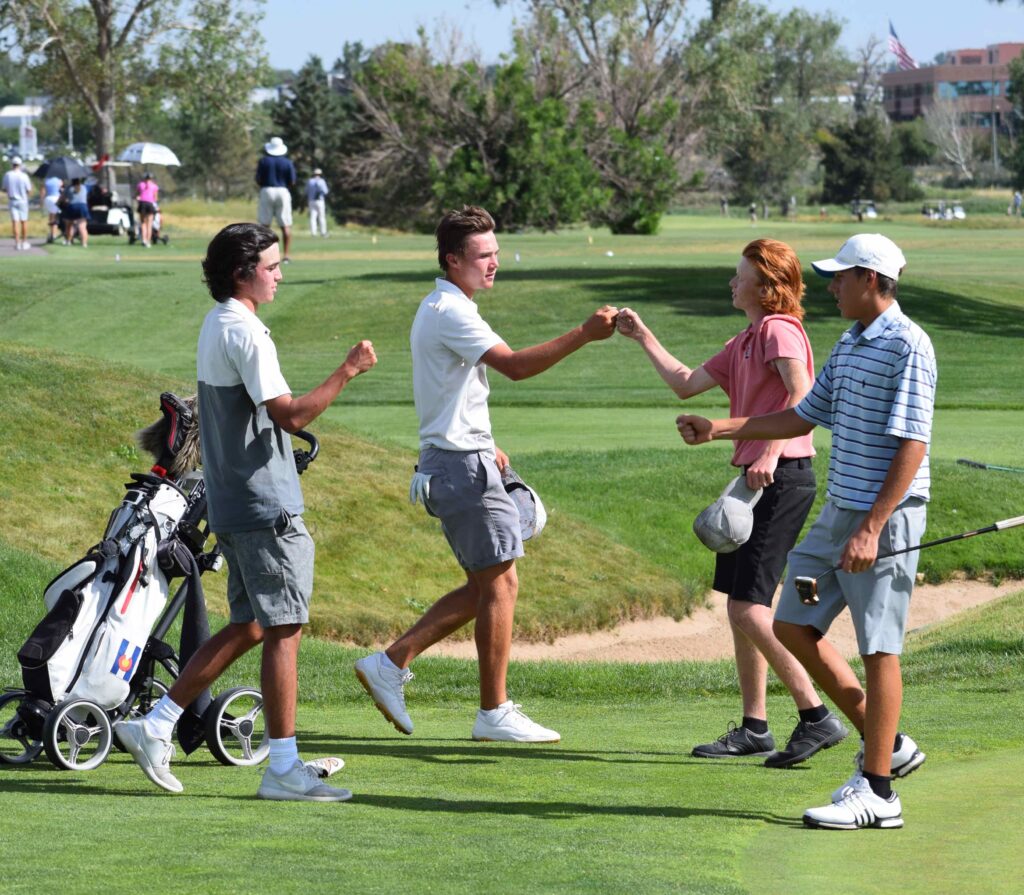 — And one more Covid-related reason for local golf aficionados to give thanks: Though the virus wreaked havoc with the tournament schedules of the USGA (including canceling the U.S. Girls' Junior Championship that was set for Colorado), the world's majors tours, college programs and other organizations, the great majority of Colorado's biggest state and regional tournaments were played without interruption in 2020. That includes the three CoBank Colorado Open championships, all of the CGA championships, the Rocky Mountain Open, the Junior Golf Alliance of Colorado majors and the Colorado PGA's top championships.
Meanwhile, in other regards …
— Sometimes volunteers are taken for granted, but those who make a living in the golf industry shouldn't forget the many people who gladly give of their time to make the game grow and work as seamlessly as its does year to year. That includes those who volunteer at tournaments and other events, helping out with kids who are into the game, serving on boards and committees etc.
— Also worthy of our thanks are people who contribute monetarily to the game, including to foundations and organizations that support the Solich Caddie & Leadership Academy, The First Tee, the Evans Scholarship for caddie, Golf in Schools, LPGA*USGA Girls Golf, etc. Their generosity keeps the game vibrant and often pays major dividends down the road.
— The Colorado golf industry continues to benefit from experienced and forward-thinking executives who are adept at shepherding the major golf organizations, including Ed Mate from the CGA, Eddie Ainsworth from the Colorado PGA and Kevin Laura from the Colorado Open Golf Foundation — and many others on a local and regional level.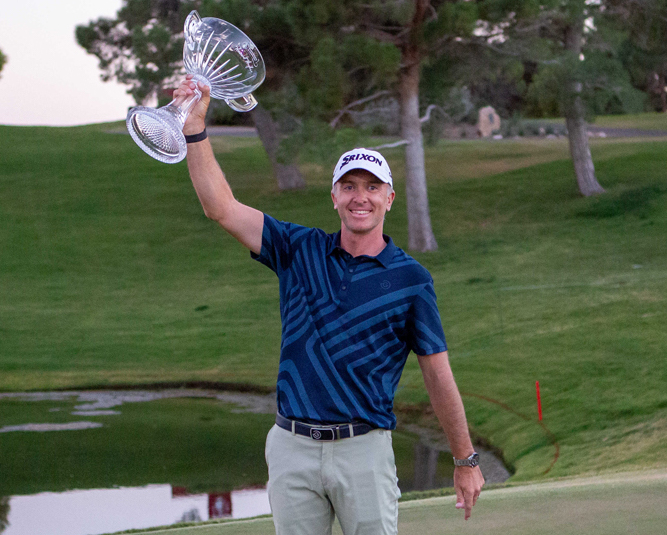 — For those Coloradans who enjoy rooting for home-grown talent, this has been quite a year at the tour level. New Denver-area resident and former Colorado State University golfer Martin Laird won on the PGA Tour for the first time in more than seven years, and Denver native Wyndham Clark finished second in a playoff at another Tour event. Colorado native Mark Hubbard earned $1.84 million in the 2019-20 PGA Tour season. Another player who spent all her formative years in the state, Jennifer Kupcho, won the CoBank Colorado Women's Open for her first pro victory and matched her best LPGA finish by placing second. Meanwhile, Parker resident Shane Bertsch won in just his second start on PGA Tour Champions. And those are just a few of the highlights.
— 2020 proved a memorable year for state and regional championships in Colorado. As previously mentioned, the ever-popular Kupcho, winner of the 2019 Augusta National Women's Amateur and 2018 NCAA women's individual title, earned her first pro victory at the Colorado Women's Open. And on the amateur side, mid-amateur — and high school teacher — Colin Prater became just the second player since 1985 to sweep the CGA Amateur and Match Play titles in the same year.
— After no new — or totally redone — 18-hole golf courses opened in Colorado for almost a decade, there's been a nice smattering come online in recent years. Formally debuting since 2018 have been TPC Colorado in Berthoud, Flying Horse North in Colorado Springs and the renovated City Park Golf Course in Denver. And in the works is Windsor-based semi-private course RainDance National Golf Club, which is scheduled to open in the summer of 2022. Fred Funk, winner eight times on the PGA Tour and nine times on PGA Tour Champions, is co-designing the course with Harrison Minchew. Funk plans to visit the site early next month. The plan is for RainDance to be able to stretch to 8,014 yards from the tips.
— Speaking of courses, golfers should never take for granted the beauty and variety of layouts there are to play in Colorado. Think Castle Pines, Sanctuary, Arrowhead, TPC Colorado, The Broadmoor, Red Sky — and on and on.
— Also regarding teeing it up, Colorado continues to rank right up there when it comes to green-fee affordability — even when playing high-quality, scenic courses. It's not unusual to be able to play 18 holes for under $50 — or event under $40 or $35 — when walking. That does wonders in keeping the game accessible to a wide range of socio-economic classes.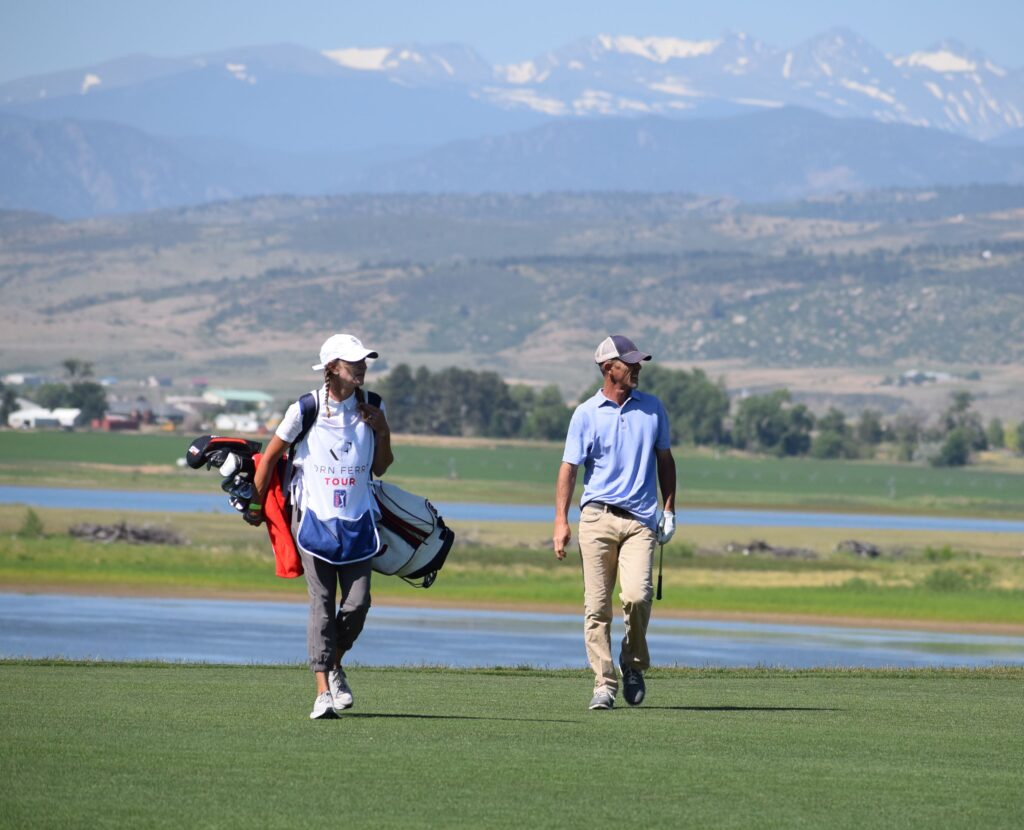 — While Colorado golf fans certainly miss hosting PGA Tour events — also PGA Tour Champions and LPGA tournaments — TPC Colorado continues to do the state proud as the site of the TPC Colorado Championship at Heron Lakes on the Korn Ferry Tour. It's a stellar setting for a tournament — and a very good test of golf even for KFT pros.
— The Junior Golf Alliance of Colorado continues to be a success story as it recently completed its fifth season. As of last month, it had 1,755 members, which is more than double the total for its inaugural year of 2016. Youth on Course, available to all JGAC members, is a big hit as a non-profit program which makes golf more accessible for juniors by capping their cost for a round at $5 at participating facilities. And the JGAC produces tournament standouts year-in and year-out. In 2020, one of the JGAC's own, Aubri Braecklein of Northglenn, became the youngest winner of the CGA Women's Stroke Play in more than a dozen years.
— Colorado is fortunate to have a stellar group of golf instructors based in the state. That's why it seemed only fitting that one of the Centennial State's best in that regard was recently voted into the Colorado Golf Hall of Fame. Ed Oldham of The Ranch Country Club is best known for his work with LPGA Tour player Jennifer Kupcho, but he's worked his magic with plenty of 30-handicappers too. He's a worthy inductee.
All told, given that this is a week when celebrations revolve around a holiday meal, it seems only appropriate to make a toast to all that we're thankful for in Colorado golf — Covid or not.
⛳️🏌️‍♀️🏌