7 full- or part-time Coloradans — Hardy, Franklin, Moore, Arnold, Maurycy, West, Austin — join Oregon's Barley in qualifying for U.S. Senior Women's Amateur
By Gary Baines – 07/24/2019
When eight people at a single site on a single day qualify for a USGA national championship, there are bound to be plenty of golfers with impressive resumes.
And so it was on Wednesday at U.S. Senior Women's Amateur qualifying at Meadow Hills Golf Course in Aurora.
Among the eight qualifiers for the national championship — seven of whom live at least part-time in Colorado — there was:
— A woman who has competed in more than 40 USGA championships, including the first two U.S. Senior Women's Opens (Marilyn Hardy of Gunnison). In addition, there were four other golfers who have played in/qualified for at least 10 national USGA events — Janet Moore of Centennial (29), Christie Austin of Denver (19), Stacey Arnold of Westminster (10-15) and Tiffany Maurycy of Denver (10).
— A person who once competed in the main draw of the U.S. Open tennis tournament (Kathy West of Castle Pines).
— A woman who once served on the USGA Executive Committee, which oversees one of the most influential organizations in golf, and who chaired the USGA Rules of Golf Committee (Austin).
— Two Colorado Golf Hall of Famers (Moore and Austin).
— Two women who played college golf together at the University of Arizona (Moore and Kristine Franklin of Broomfield).
— Two women who qualified on Wednesday in their 60s, 66-year-old West and 62-year-old Austin.
— Two who made the grade are former golf professionals, Franklin and Arnold.
— And several of the qualifiers kept their record perfect as far as qualifying for the U.S. Senior Women's Amateur — Hardy (8 for 8), Moore (6 for 6), Franklin (3 for 3), Maurycy (2 for 2) and Arnold, who advanced on her first try on Wednesday.
And that's just for starters.
All told, punching their tickets from Wednesday's field of 33 to the U.S. Senior Women's Am — which will be held Aug. 24-29 at Cedar Rapids Country Club in Iowa — were Hardy (who shot an even-par 71), Franklin (72), Moore (74), Arnold (75), Maurycy (75), West (76 after making a 20-foot birdie on 18), Charlotte Barley of Springfield, Ore. (77) and Austin (78).
(The qualifers are pictured at top, from left: Hardy, Franklin, Moore, Maurycy, Arnold, West, Barley and Austin.)
Suffice it to say, punching that USGA ticket is special to each and every one of them.
"I love any USGA event," Maurycy said. "It's like you've made it to the arena. You're in the arena here (in qualifying) because you've got to pay your admission to go. But when you're there (at the national championship), it's just the ultimate."
Austin — who overcame a triple-bogey 8 on No. 16 on Wednesday with a 5-foot birdie on No. 18 that allowed her to avoid a playoff — may have as good a perspective as any on what it means to earn USGA championship berths. That's not only because this will be her 19th USGA championship and sixth Senior Women's Am, but because she served on that organization's Executive Committee and this year will work four USGA national championships as a volunteer rules official.
"It's always special to go. It really is," she said. "I work so many of them that I know as a player how special it is. And every year it gets even sweeter because every year I'm older so every year it's harder and the players are getting better."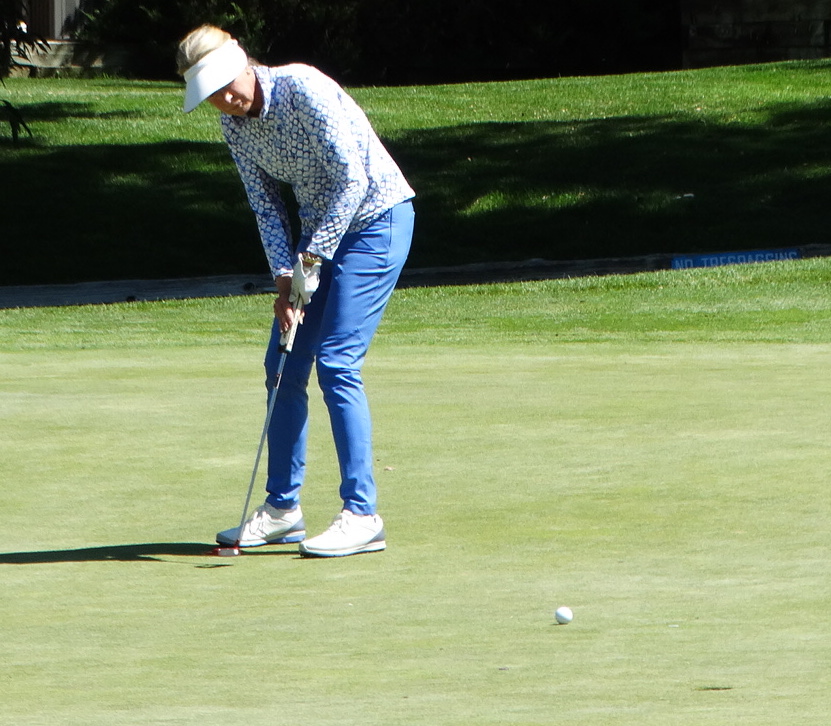 Speaking of which, for West to qualify at age 66 while competing against some players 16 years younger than her is an accomplishment for which she's proud.
"I work hard to be able to still do this physically," said West, who qualified for her fourth U.S. Senior Women's Am and has also competed in the U.S. Women's Amateur and the USGA Women's State Team. "I love it that I can still do it. I don't feel 66 out here."
It's also meaningful to West because she was once one of the nation's top-ranked junior female singles players in tennis, and qualified for the main draw at the 1971 U.S. Open in that sport. Nowadays, golf gives her the competitive fix she once received from tennis.  
"After playing really high-level tennis in the United States, it's exciting for me to go and play with the best in the country (in golf)," she said. "I get goose bumps just talking about it.
"I have it in my spirit to play national sports, and (now) I get to do it in golf. It's just thrilling for me. I get so excited."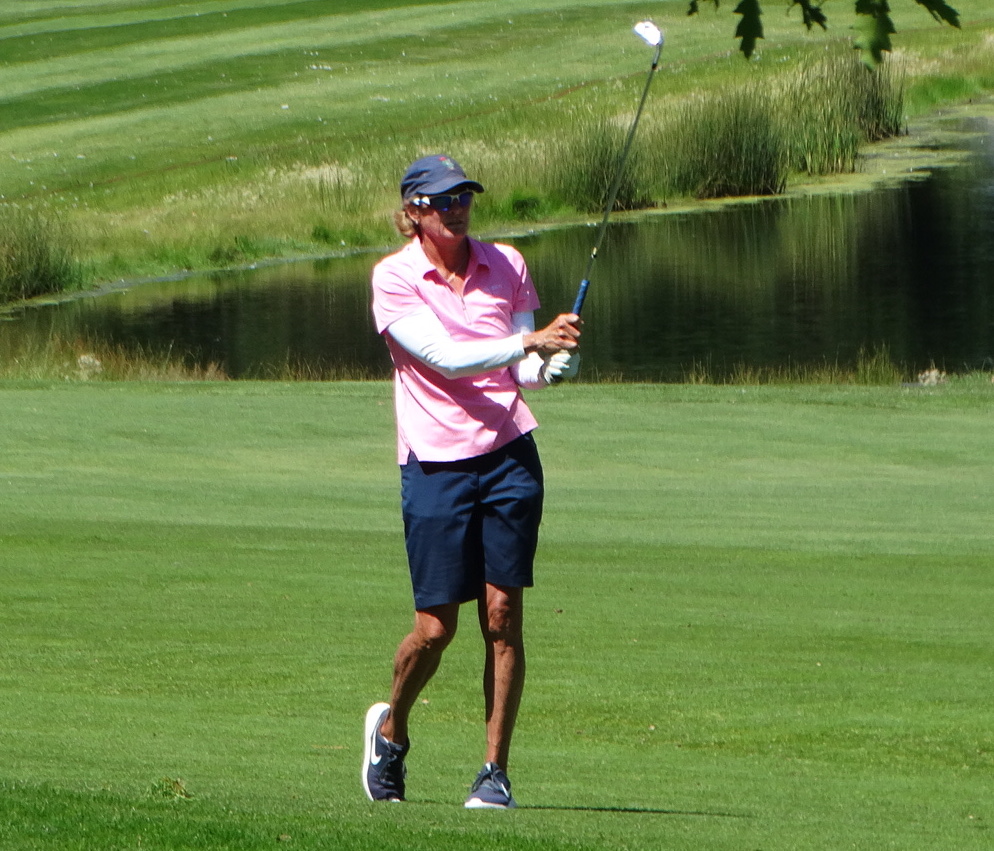 In Wednesday's qualifier, Hardy earned medalist honors with her even-par 71. With her husband Jim — a nationally-acclaimed golf instructor — alongside as her caddie, Hardy made three birdies and three bogeys on the day. 
The result is her eighth straight trip to the U.S. Senior Women's Am. She advanced to the quarterfinals in the national event one year and went to the round of 16 last summer, when she lost to the eventual champion, Lara Tennant.
"I've still got (the streak) going," the 57-year-old Hardy said of qualifying for the Senior Am. "You can never take it for granted — never. Golf it too weird."
The person who placed second on Wednesday, Franklin, likewise utilized her husband as a caddie at Meadow Hills. Brent Franklin is a member of the Canadian Golf Hall of Fame and has long been a valuable assistant coach for the University of Colorado women's golf team.
"You never know what's going to come out of qualifying. I'm always worried about that," said Kristine Franklin, winner of the 2018 CGA Women's Senior Stroke Play and the 2019 Women's Senior Match Play. "But I'm so excited to get (to the U.S. Senior Women's Amateur for the third straight year). I'm definitely not going without a caddie (Brent accompanied her in 2017 but not last year). He is coming with me come heck or high water. 
"He's so good. He sees things (on the golf course) and I'm learning so much, which is exciting. And he calms me down and it helps me work the ball around the course. He's awesome."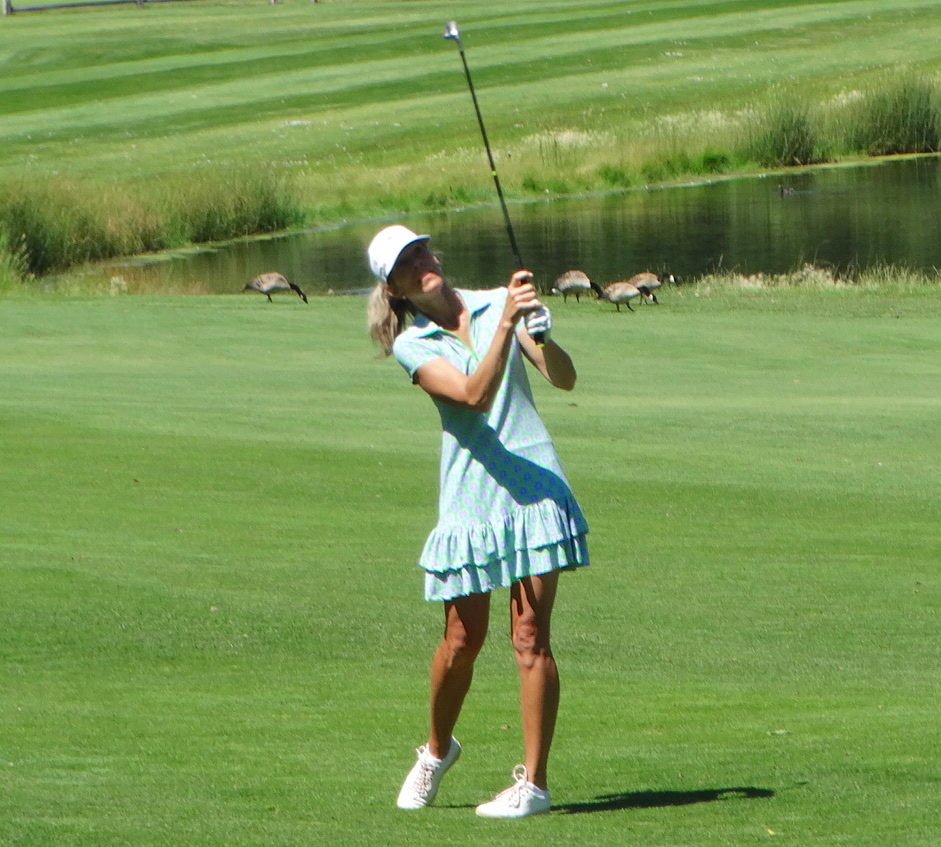 Coincidentally, Hardy and Franklin played a practice round together at Meadow Hills on Tuesday on the eve of the qualifier.
"I thought it played really hard," Franklin said of the Aurora course. "I'm surprised I shot what I did today so I'm very pleased." 
While Moore is happy to be going to her sixth consecutive U.S. Senior Women's Am, she'd like to make match play and have a deep run in the bracket this time around after advancing to the round of 32 last year.
"I feel very fortunate that I've gotten (to the national championship every time I've been eligbile)," the soon-to-be-55-year-old said. "But again, I'd like to do well once I'm there. It's fun to get there but it's a different level once you're there, so I'd like to play well when I'm there. 
"I tend to take in the moment and the experience too much. (Husband and fellow Colorado Golf Hall of Famer Kent Moore) said, 'We're not going to take in all the experienced this time. We're going to go to PLAY. But I love the dinners and seeing friends and doing all the experiential stuff. He's been lecturing me about having more focus when I'm there."
Wednesday marked Arnold's first U.S. Senior Women's Amateur qualifier as she turned 50 earlier this year. But if this is anything like the other USGA national championships in which she's competed, it'll be well worth the trip.
"They treat you like a pro," said Arnold, who, as noted, is a former golf professional. "They're just top-notch events, run very well. I look forward to it. At this time in our lives, it's like a vacation. 
"And I went to the University of Iowa. Cedar Rapids (site of the Senior Women's Am) is only 30 miles from Iowa City. So it should be fun."

U.S. Senior Women's Amateur Qualifying
At Par-71 Meadow Hills GC in Aurora
ADVANCE TO NATIONAL CHAMPIONSHIP
Marilyn Hardy, Gunnison 71
Kristine Franklin, Broomfield 72
Janet Moore, Centennial 74
Stacey Arnold, Westminster 75
Tiffany Maurycy, Denver 75
Kathy West, Castle Pines 76
Charlotte Barley, Springfield, Ore. 77
Christie Austin, Denver 78
ALTERNATES (In Order)
Kathy Malpass, Evergreen 79
Louise Lyle, Colorado Springs 80
For all the scores from Wednesday, CLICK HERE.