Colorado native Jennifer Kupcho hopes to build on her breakthrough 3-win season on LPGA Tour
By Gary Baines – 1/17/2023
When Jennifer Kupcho won the Chevron Championship last April, the victory led to many benefits for the Colorado native.
After all, it marked her first triumph on the LPGA Tour as well as her first win in a major championship. And it solidified her standing as one of the world's top women's players.
But one of the byproducts of that victory didn't play itself out until earlier this month. That's when the 25-year-old former Westminster resident paid a very special visit to Ping, the club manufacturer with whom Kupcho has been affiliated throughout her pro and amateur career.
Specifically, she paid a call to Ping's famed gold-putter vault in the Phoenix area. Established in the 1970s, it houses more than 3,200 gold-plated replicas of Ping putters that were used to win on the major tours, each etched with a date, tournament name and winner. For each victory, Ping creates two putters, with the second one going to the winning player — and it being solid gold in the case of a major championship.
So Kupcho had her big day at Ping on Jan. 6. It's an experience she won't soon forget.
"It's part of the Ping tradition if you win a major you get a solid-gold putter and you get to get your putter into the gold vault," Kupcho said in a recent phone interview. "So I got to stand in the vault and hold the putter. Back before college when I went to Ping for the first time, that was something that I wanted to be a part of. To look at all those putters back then, (thinking) 'Wow. All these big names.' And now to be able to say that my name will be in there is surreal. It's pretty cool."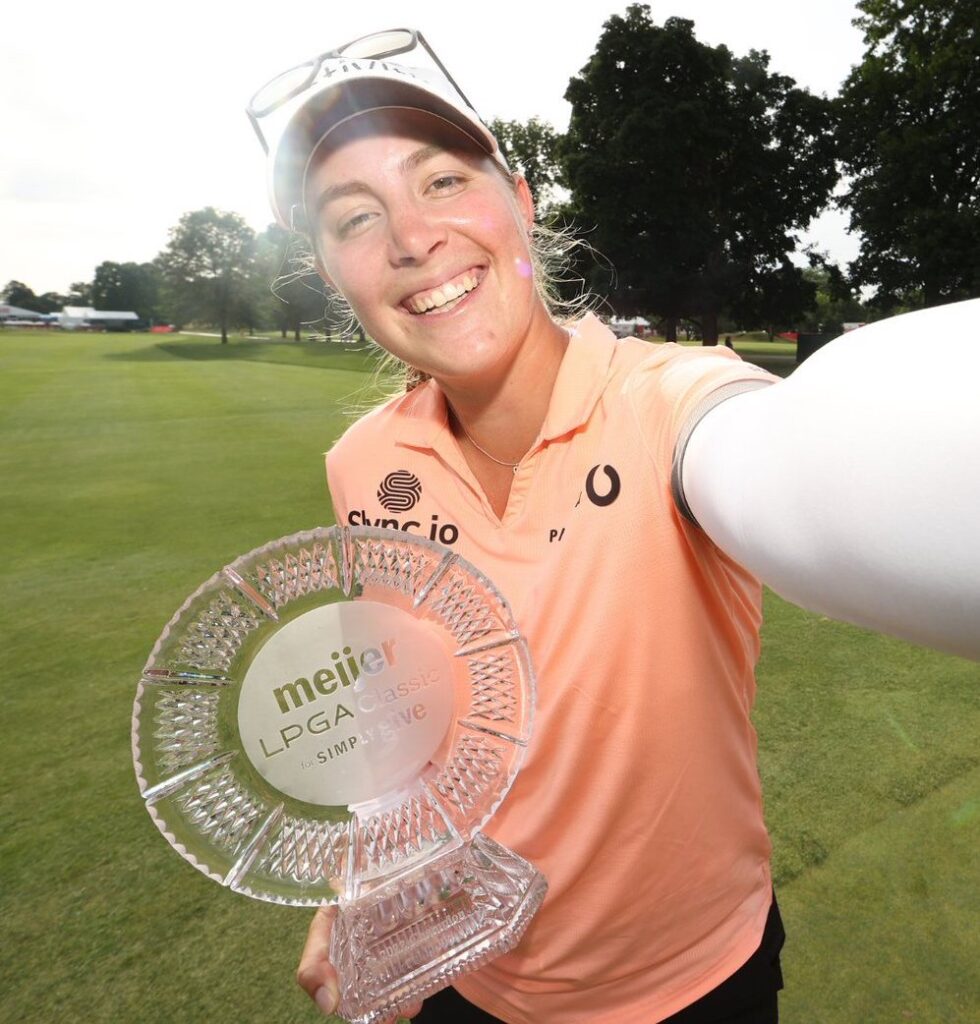 It's the latest dividend to come from a year in which Kupcho not only broke through for her first LPGA victory — coming in a major, no less — but to win twice more. Her three victories in 2022 matched Lydia Ko's total for the most on the LPGA circuit last year.
And now, after a break of a little more than a month, the three-time CGA Women's Player of the Year is set to begin her 2023 season. Appropriately it will come this week at the Hilton Grand Vacations Tournament of Champions, which brings together LPGA winners from 2021 and '22. The 29-player tournament, which also features a celebrity division, runs Thursday through Sunday in Orlando. Among the celebs scheduled to tee it up are Emmitt Smith, Brian Urlacher, Annika Sorenstam, John Smoltz, Larry Fitzgerald, Roger Clemens, Greg Maddux, Vince Carter, Marcus Allen and Tom Glavine.
The fact that Kupcho made the field for the Tournament of Champions is satisfying for her given that 10 months ago she was still winless on the LPGA circuit.
"It's really special," the 2020 Inspirato Colorado Women's Open champion said. "Hearing about the tournament — obviously I haven't been there — it's just a super fun week. There's celebrities there because there's a celebrity tournament that's part of it, so it's always talked about as a super fun week. So I'm excited to be part of that — and to compete against all the champions."
Besides the Chevron Championship, Kupcho won the Meijer LPGA Classic in June and the Dow Great Lakes Bay Invitational team event with Lizette Salas in July.
Kupcho takes plenty of pride in the way she played in the first half of the 2022 LPGA season, though she wasn't happy about not carrying the momentum over into the late summer and the fall. She didn't notch a top-20 LPGA finish after mid-July, but she finished 11th in early December at the ISPS Handa Australian Open.
Asked about taking time to reflect on her big 2022 season, Kupcho said, "It took me a little bit after the season just because I semi-tanked at the end (and was) just thinking about how I could improve my game. Then I was able to look back and realize that I did play really well at the beginning of the season and I accomplished some of my goals. Overall it was a really good season — looking at the season and learning what I can do to make it through the fall season as well as I did in the first half.
"A year ago, I was wondering whether or not I would actually win, being as close as many times as I was (and) just tanking on the end of those tournaments, falling apart at the end. So to be able to say I've won three times is pretty amazing."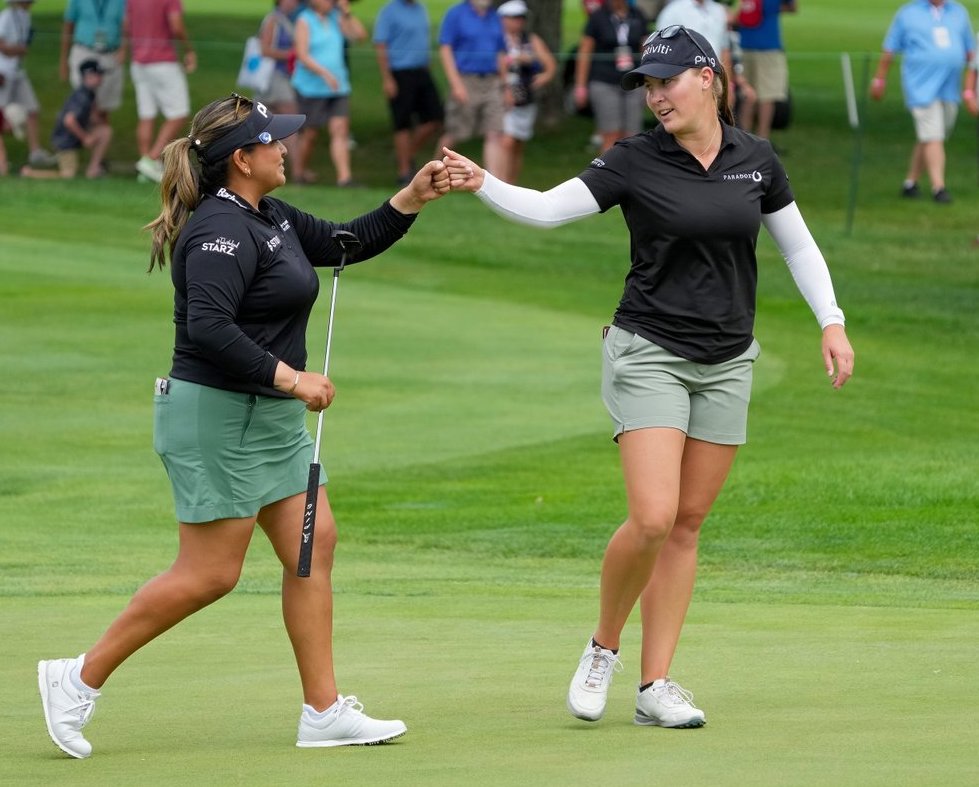 Indeed, despite not finishing the season the way she would have liked, Kupcho ended up seventh on the 2022 LPGA money list with $1.956 million. She'll go into the 2023 LPGA opener 13th in the Women's World Golf Rankings after reaching as high as No. 9 in mid-summer.
Kupcho, winner of the 2018 women's NCAA individual title while at Wake Forest and the 2019 Augusta National Women's Amateur, was certainly a very good LPGA player before her 2022 breakthrough, but getting over the hump and claiming titles at the top level of women's golf is no small matter. So what was the key to clearing that hurdle for Kupcho, who now calls Mesa, Ariz., home?
"The biggest thing back when I won was my putting that week (in Rancho Mirage, Calif.)," she said. "The first half of the season, my putting improved substantially from any year before. It fell apart at the end because I wasn't practicing it as much because I got very confident in it. But my putting was so good and I made so many putts during my wins that that's what really got me over the hump."
So what was her takeaway in that regard given how things went last year?
"As much as I practice, I prefer to go and play," she said. "I really learn from that that I need to spend the time on the putting green. Where I can kind of get away with not hitting the range all the time — I can go out and the course and practice my hitting — I can't really do that with putting. I definitely learned I need to set aside time for that and really focus on my stroke and what I'm trying to work on."
Kupcho always has been a very good ball-striker. Last year, she ranked 19th in greens in regulation (73.4%), 28th both in driving distance (266.3 yards) and driving accuracy (79.2%). But she ended up 119th in putts per round (30.45) and 67th in putts per green in regulation (1.81) after tailing off at the end of the year. That can be attributed, in part, due to proximity to the hole with approach shots.
With that the case, it should come as no surprise that two of Kupcho's goals as it pertains to particular aspects of her game are working on her lag putting and proximity to the hole with her approach shots.
Kupcho continues to work with Colorado Golf Hall of Famer Ed Oldham as a coach, and she's been helped with her putting by her husband of 11 months, Jay Monahan, a one-time playing professional who now is LPGA Tour player Allisen Corpuz's caddie. Kupcho said that much of the work she does with Oldham is focused on the ever-important mental aspects of the game. Late in December, The Ranch Country Club's director of instruction paid a visit to Kupcho at her house in Arizona as part of that work.
Meanwhile, with Monahan traveling with Kupcho on an ongoing basis and being at tournament sites, he helps out with her putting. "He's a pretty good putter himself," she noted.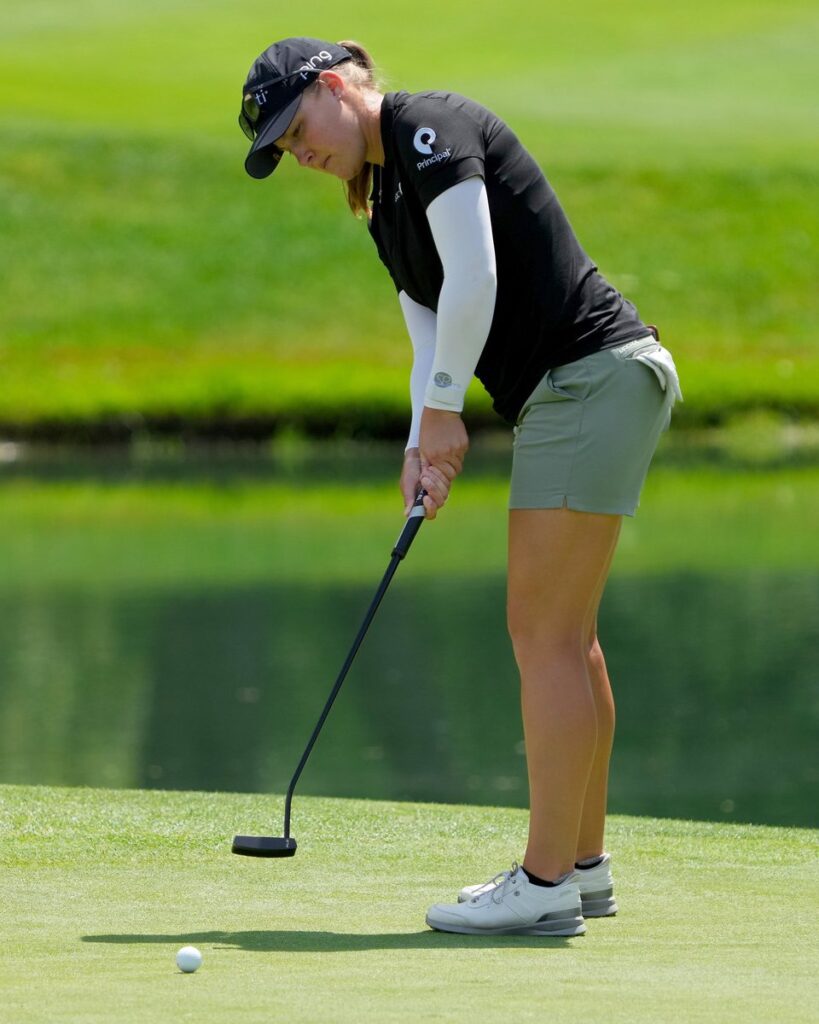 Speaking of caddies, Kupcho changed hers in the offseason despite winning three times in 2022 with Dave Eller on the bag.
"It wasn't really working toward the end of the year with how I was playing," Kupcho said. "I think I needed to have a different outlook and make a little change."
So now she'll return to Patrick Smith on her bag. Smith caddied for Kupcho for all of 2021, but after that he wanted a change to give the men's tour a shot. Now he's back on the LPGA circuit.
"We worked really well together and the way it ended (was) he wanted to give it a shot on the men's tour," Kupcho said. "He found out he didn't like that. There really wasn't anything wrong with him; it was just he wanted to give it a shot with the men's tour. You have to let him because that's where almost every caddie wants to end up. He gave it his shot and now he knows he wants to be on the LPGA. We're excited to (have him) back."
Looking ahead to the 2023 season, Kupcho obviously wants to build on her 2022 success. On the horizon this year is the Solheim Cup, which, assuming she makes the American team (she's currently fourth in the standings), will be her first contested in Europe. The competition between the USA and Europe is set for Sept. 22-24 in Spain. In addition, Kupcho will defend her Chevron Championship major title April 20-23 at The Woodlands in Texas. Another major, the U.S. Women's Open, will be contested at one of the iconic American venues, Pebble Beach Golf Links, July 6-9. And the LPGA Drive On Championship March 23-26 will be contested at Kupcho's home club, Superstition Mountain in Gold Canyon, Ariz. In all, there will be $101.4 million worth of purses on the line on the LPGA circuit in 2023.
"I've set a few goals," Kupcho said. "A couple of the bigger goals are obviously to be part of the USA Solheim Cup team as well as the USA International Crown team." The International Crown, set for May 4-7 at TPC Harding Park in San Francisco, features the top four-ranked players each from eight countries squaring off in match-play team competition.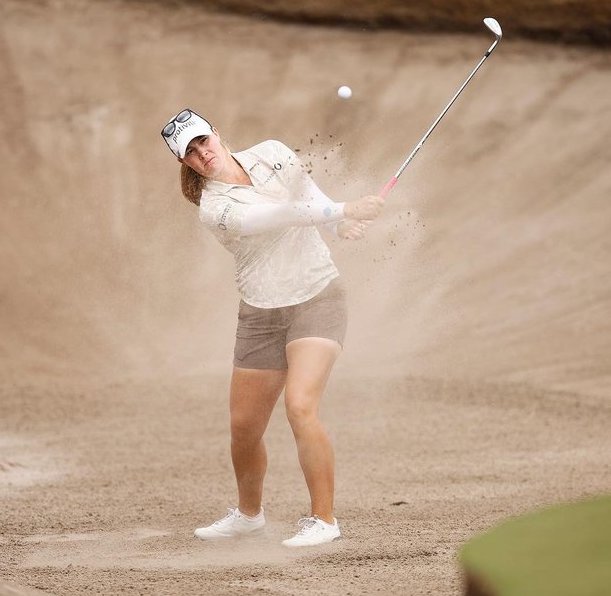 Asked if she focuses on winning when she's thinking of goals, Kupcho said, "Obviously that's always a goal but I try not to focus on that — just on the smaller goals within my own game that will get me there. After being out here for so many years, I know someone can get hot even if I'm hot the same week, so you can't control what anyone else does regarding whether or not I win."
As for the U.S. Women's Open at Pebble Beach, Kupcho said she has never played the course — not even in a casual round — and is very much looking forward to the experience.
"I'm really excited to play at Pebble," she said. "It's a lot of our dreams to be able to play a tournament on that course. All of the awesome venues we're getting to go to in the next few years is pretty cool too."
And, after being one of just three Americans in the last Solheim Cup to finish with a winning individual record (2-1-1) — in a 15-13 European victory — Kupcho hopes for a different overall outcome this year in Spain.
"It's for sure going to be a lot different," she said. "The last Solheim Cup with all of the Covid stuff, not many European fans could come over (to the U.S. in 2021). It really was a lot of USA. It's going to be very different going over there and playing on their soil. We're really excited with our captain — Stacy (Lewis) — and for what's to come. We have such a young squad coming up (and) we're going to have a really strong team. It's going to be really exciting."
Overall, Kupcho tentatively plans on playing in roughly the same number of tournaments as in 2022, 26, which would include the Solheim Cup and International Crown team events. To wind down after last year's schedule, she almost never touched a club for a month, though she made an exception when her parents, Mike and Janet, who now live in Delta in western Colorado, visited and wanted to hit some balls.
"It was a nice to take about a month break — to relax and not touch a golf club for a little bit," Kupcho said. "Especially since I turned pro, playing so much, I just needed to give myself a complete mental break and not think about it at all."
After this week's tournament, the LPGA Tour has another month off until its next event, the Honda LPGA Thailand (Feb. 23-26). That falls just after Kupcho and Monahan's first anniversary of their Feb. 19, 2022 wedding.
"It's funny," Kupcho noted. "We figured out we'll be on a plane to (southeast Asia) — we leave the 18th and we get there on the 20th, so we are skipping our entire anniversary since it's the 19th."
Such is the life of a high-flyer on the LPGA Tour.