CSU men's assistant coach Edens opens with 67 to take early lead in CGA Mid-Amateur
By Gary Baines – 9/18/2020
Under normal circumstances, Parker Edens would be in the thick of the fall college golf season by now as he serves as an assistant coach for the Colorado State University men's team. But with CSU among the NCAA Division I teams not competing in tournaments this fall due to Covid-19-related safety concerns, Edens has time to play some high-level golf himself.
The result is that the recently-reinstated amateur grabbed the lead after Friday's first round of the CGA Mid-Amateur at River Valley Ranch in Carbondale.
Edens, a former pro who has advanced to U.S. Open Sectional Qualifying five times and has twice been runner-up in the CGA Match Play, fired a 5-under-par 67 to go up by one in the championship limited to golfers 25 and older.
Edens, a former CSU golfer who plays out of Collindale Golf Course, made seven birdies and two bogeys in round 1 at RVR.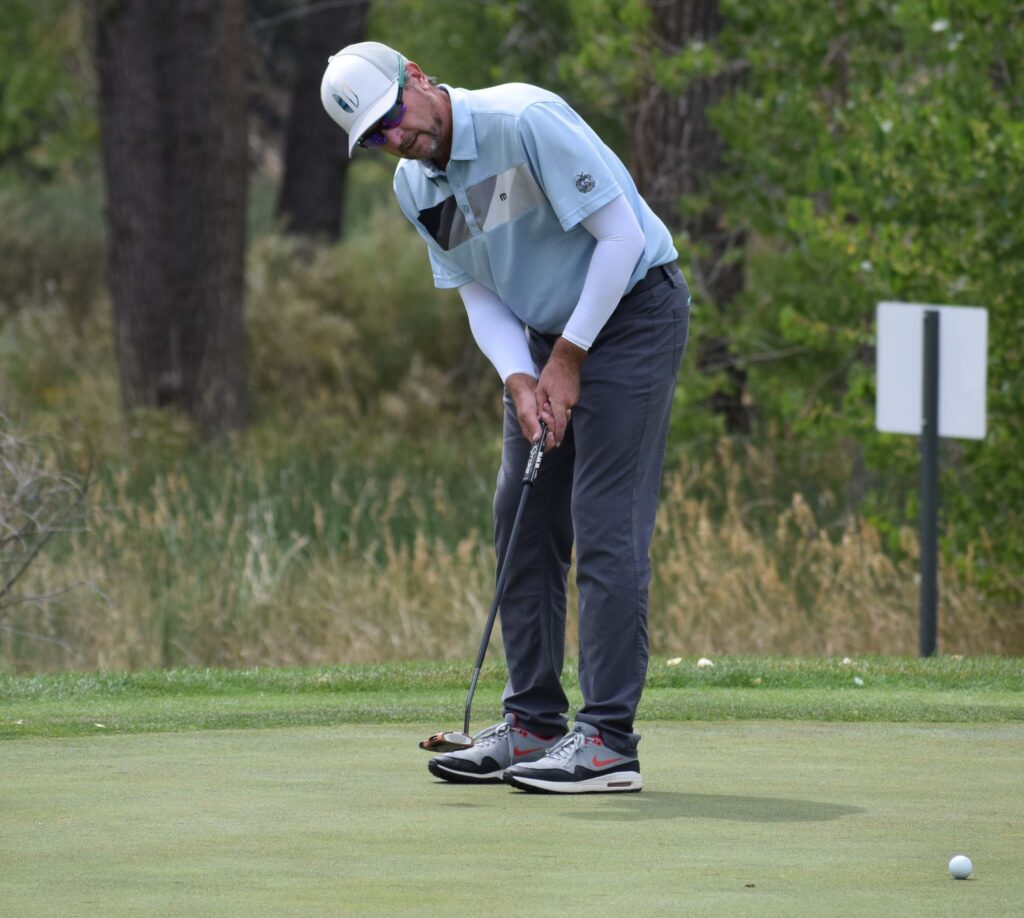 Jon Lindstrom owns five top-three finishes — including two wins — in the last five CGA Mid-Amateurs, so it should come as no surprise that he likewise found himself near the top of the leaderboard after Friday's opening round.
The 53-year-old from Lakewood Country Club made six birdies and shot a 4-under-par 68 to earn a share of second place with two rounds remaining.
Joining Lindstrom in a tie for second was Derek Brown of Eagle Ranch Golf Course, who carded five birdies and one bogey on Friday.
Three weeks ago, Lindstrom very nearly became the first amateur in 21 years to win the CoBank Colorado Senior Open, finishing second in a playoff. In the CGA Mid-Amateur, he's claimed the title three times — in 2008, '15 and '16 — and in the past five years, he owns two victories, one second place and two thirds.
All told, 14 players broke par in round 1 on Friday.
Colin Prater of Cherokee Ridge Golf Course, who swept the titles in the CGA Amateur and CGA Match Play this year, opened with a 70 and shares seventh place. Prater, competing in his first Mid-Amateur, is attempting to become the first person in history to win the CGA Amateur, CGA Match Play and CGA Mid-Amateur in a single year. The former University of Colorado-Colorado Springs golfer carded five birdies and three bogeys on Friday.
Defending champion Ryan Axlund of Valley Country Club posted an even-par 72, with three birdies offsetting three bogeys.
The 54-hole event continues through Sunday. The 84-person field will be cut to the low 40 players and ties after Saturday's second round.
For all the scores from the Mid-Amateur, CLICK HERE.