Griffin Barela makes it look easy with 5-stroke victory in CGA Amateur; Parker Edens adds another runner-up to his CGA championship resumé
By Gary Baines – 7/18/2021
Perhaps it's only fitting for a University of Wisconsin golfer, but once Griffin Barela took the lead in the CGA Amateur, he held on to it like a Badger.
Barela, a resident of Lakewood who will be a fifth-year senior at Wisconsin, grabbed the lead with a 64 in Friday's second round at the Country Club of Colorado in Colorado Springs, then expanded on it each of the last two rounds. The margin was two strokes after Friday, four after Saturday and five following Sunday's final round.
The result was that — after top-11 finishes in the Amateur each of the last four years, including two third places — the 22-year-old earned the trophy on Sunday. It's his second CGA Championship, to go along with his 2016 Junior Match Play title.
"It's awesome," said Barela, who plays out of Bear Creek Golf Club. "Pinehurst (Country Club) three years ago was the first time I got a taste of being in contention at this tournament. It didn't end the way I wanted (he placed third), but it was a great experience. Every year since, my goal for the summer has been to be in contention and to win this tournament. To finally have that come to fruition is incredible.
"This is always a tournament I circle on my calendar. Especially to win it the way that I did — being in control of it after the second round really — it's awesome. It's definitely a great achievement for me."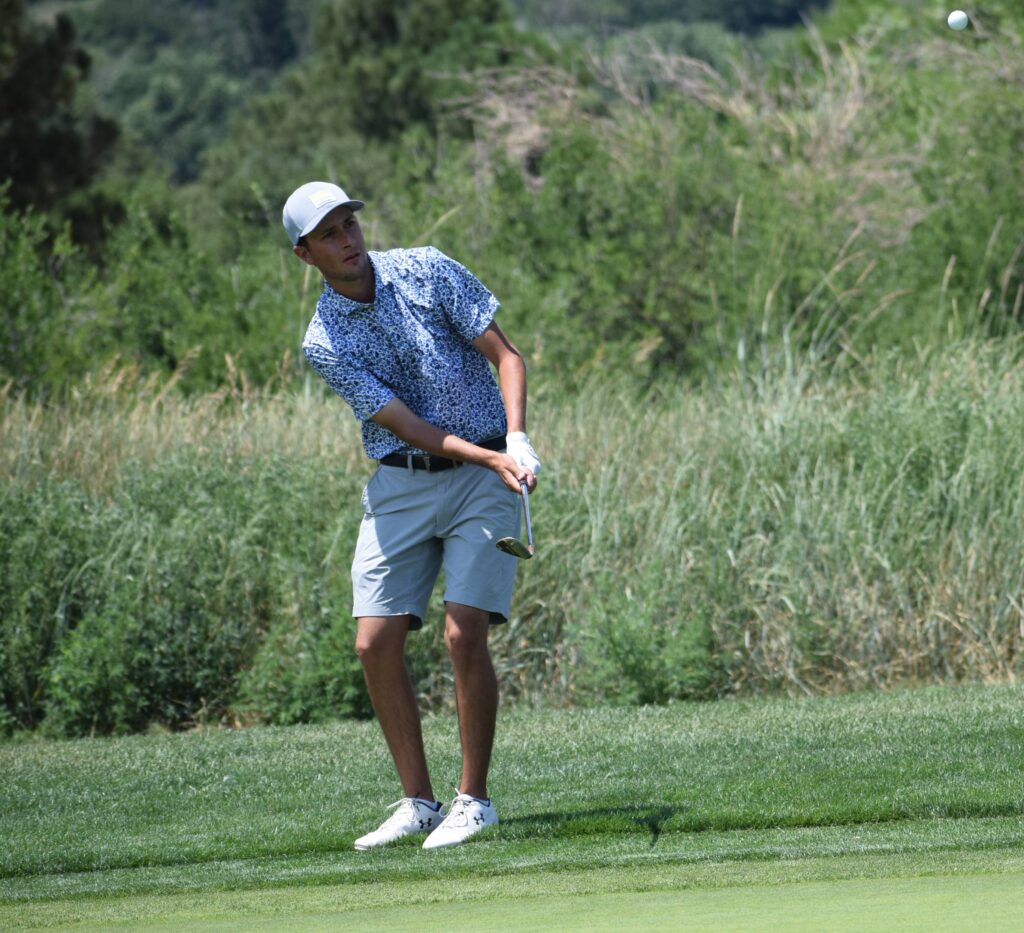 Although the five-stroke victory is certainly on the large side for the CGA Amateur, which dates back to the 1930s, big margins have become relatively commonplace in recent years. Colin Prater of Colorado Springs won by six last year and by five in 2016.
This time, after Barela came into Sunday with a four-stroke advantage, he birdied the first hole from 7 feet and the margin was never less than five shots the rest of the way. And the lead was as big as seven — after the 11th hole of the final round.
"It would have taken something special today (to catch Barela)," said runner-up Parker Edens of Collindale Golf Course. "He was on for a while there. He just had a couple of bogeys — a couple of mistakes. He played really good this weekend and I played all 36 holes with him (on Saturday and Sunday). I just didn't see him making any mistakes. It would have taken something special, and I just didn't make anything" putting-wise.
Playing pretty conservatively all day, especially on the back nine, Barela shot an even-par 70 on Sunday to follow up his previous scores of 71-64-67. That left him at 8-under-par 272 overall.
Edens, the former pro and current Colorado State University men's golf assistant coach who turns 31 on Monday, birdied his final hole from 4 feet on Sunday to finish solo second at 277. He closed with a 71, but never could sustain a final-day rally in pursuit of Barela.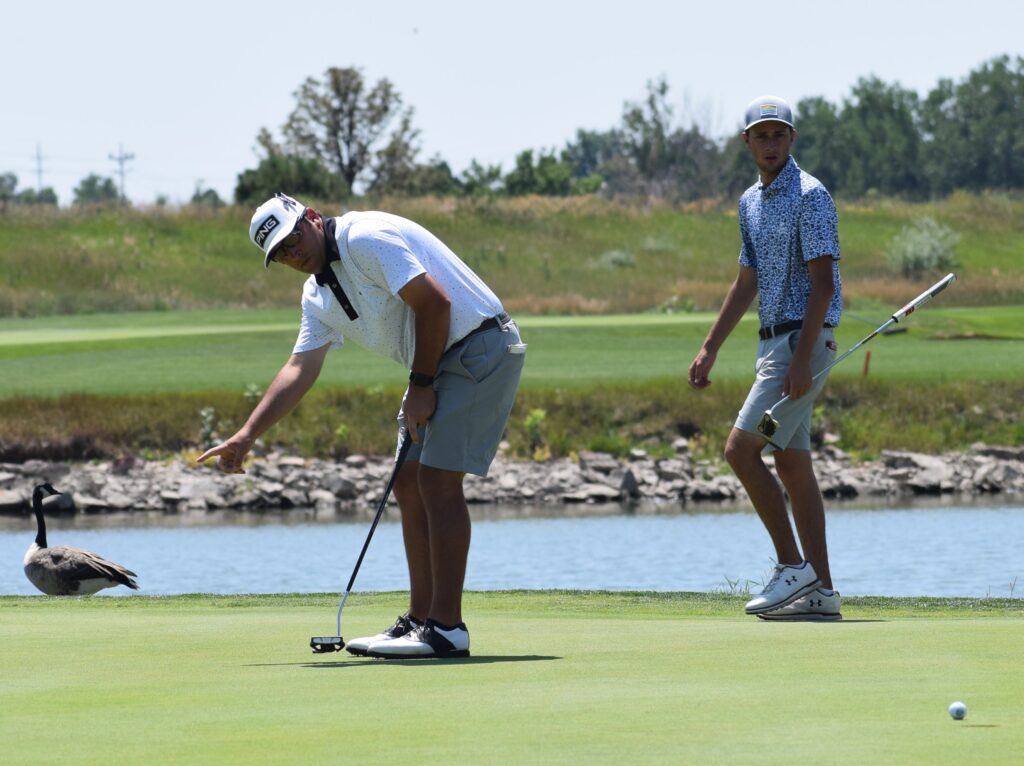 With that, Edens now has six second-places finishes to his credit in CGA championships: two in the Match Play (2012 and '13), one in the Amateur (2021), one in the Mid-Amateur (2020), one in the Fall Amateur (2020) and one in the Colorado Junior Amateur (2007).
"Of course you want to win, but you've just got to keep knocking at the door," said Edens, who will turn right around and attempt to qualify for the U.S. Amateur in a 36-hole competition Monday — on his birthday — at Fort Collins Country Club. "The door is going to open; something is going to open it. Six runner-ups in CGA championships kind of sucks, but I've just got to keep knocking on the door."
Walker Franklin of The Ranch Country Club, who won the 2020 Colorado Junior PGA Championship at the Country Club of Colorado, had a stellar weekend (66-67) to place third at 278.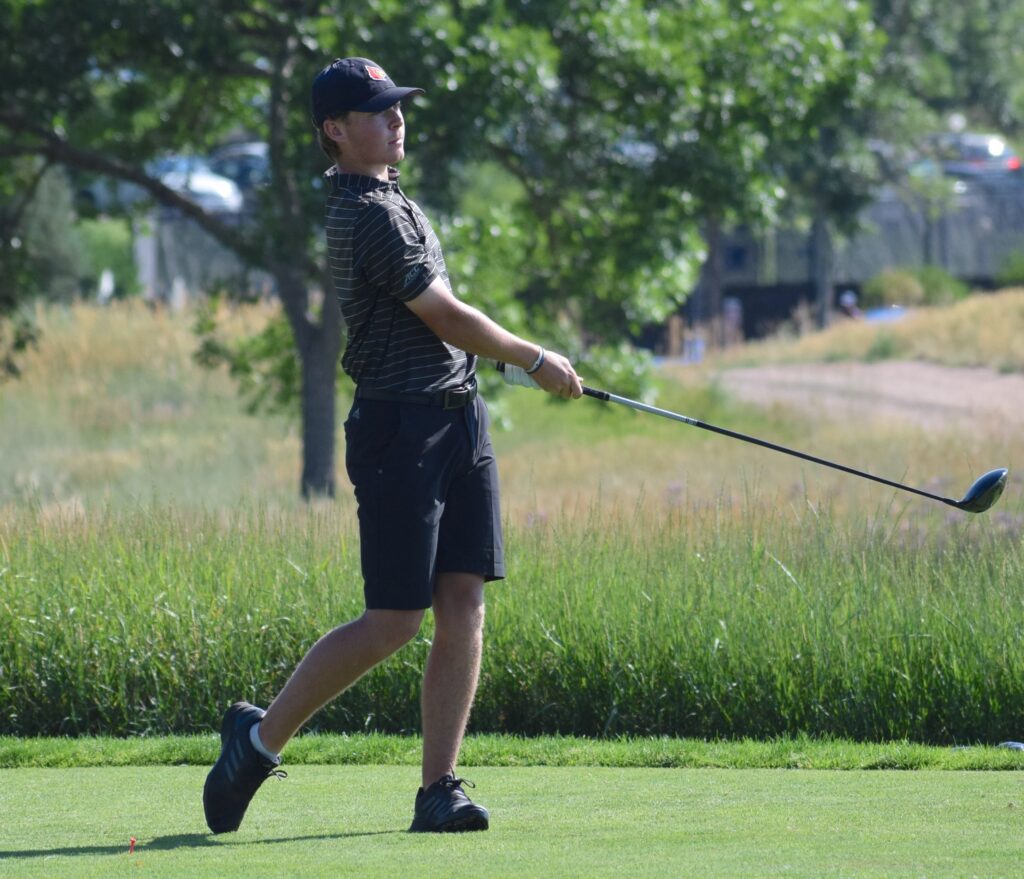 Prater, the defending champion who was playing in his hometown, tied for fourth at 279 with Nicholas Sheedy of Denver Country Club. Prater closed with a 69 and Sheedy with a 70.
But with Barela holding a five-stroke lead through 55 holes of the tournament, the only way someone else was going to win was either Barela had to falter on Sunday or one of her competitors was going to have to take it low in the final round. But 67 was the best round Sunday — and Barela never provided any substantial opening to his chasers.
His only bogeys on Sunday came at the sixth and 16th holes. In the final 59 holes of the tournament, he carded a grand total of four bogeys.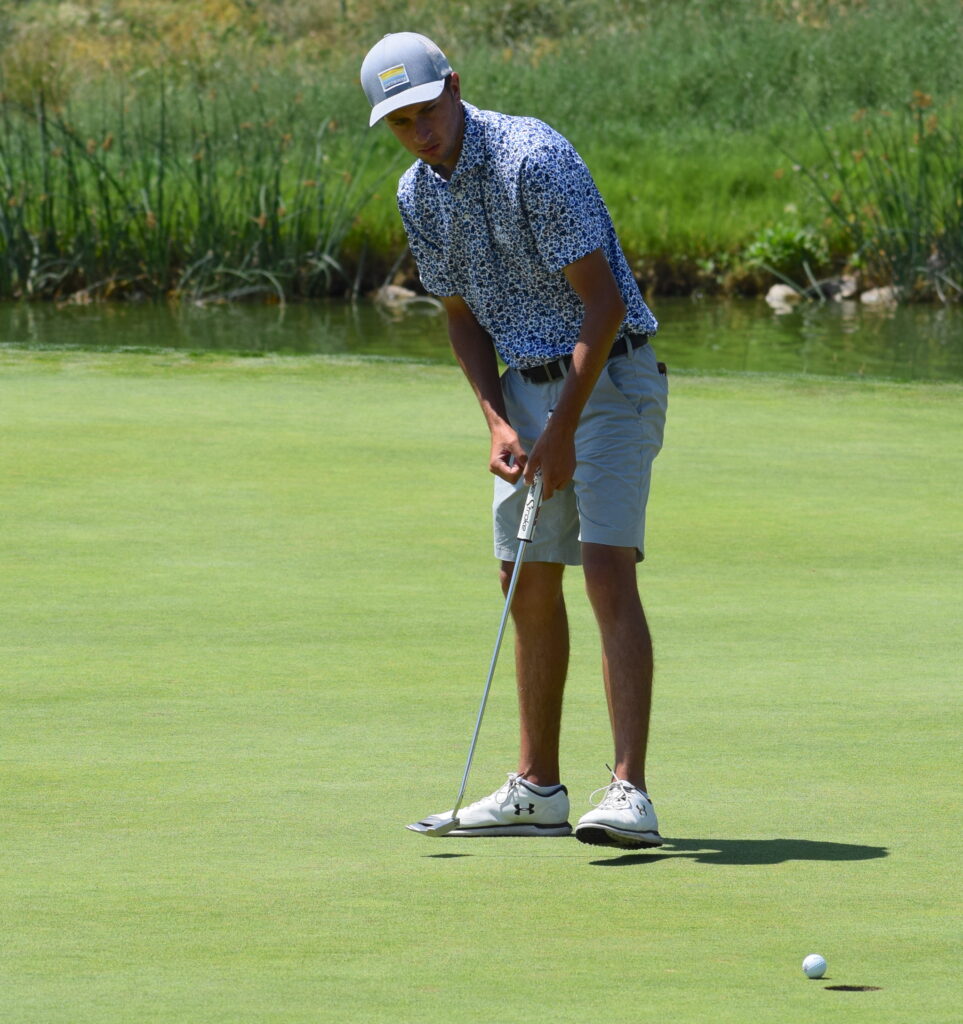 "Getting off to a good start on 1 (with the birdie) was huge," Barela said. "That was my goal going into the day. I figured if I could do that and extend my lead from the start, I could make it a little easier on myself.
"I never hit the ball out of play. Around here, that's the biggest part of the battle. If you can put the ball in the fairway, you're going to have some score-able clubs and make things easier on yourself. I was able to do that.
"On the back nine, I only hit driver one time. I was a little more conservative and made sure I got the ball in the fairway."
Barela said what transpired on the ninth hole on Sunday was potentially pivotal. There, Barela had a 10-foot birdie opportunity, but Edens was in there even tighter, at 7 feet. At the time, the lead was five.
Barela made his putt, punctuating it with a rare fit pump. Then Edens missed his birdie attempt and the lead was six.
"I knew standing over it that if I miss and Parker makes, it would have been four," Barela remembered thinking. "Just mentally that seems a lot closer than six. So that was a big putt for me to make and put some pressure on him.
"After my birdie on 9 got it back to a six-shot lead, at that point I knew if I just pretty much parred every hole on the back nine I wouldn't have any issues. That was really the moment where a switched flipped in my head: be a little more conservative, get the ball in play and go from there. It never really got too close after that."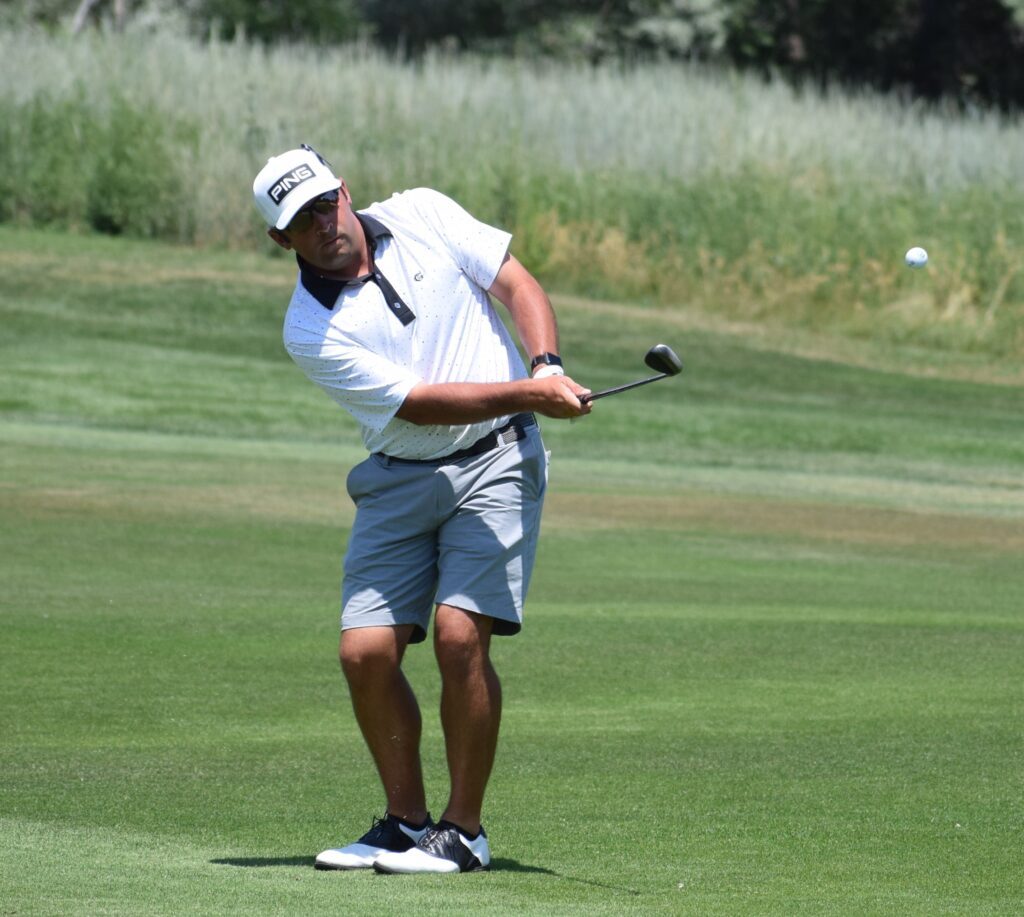 Indeed, the margin was six or seven most of the last rest of the back nine — until Edens made his birdie putt on the 18th hole.
This year marks the first time since 1983 that a Colorado Springs course has hosted the CGA Amateur. The Amateur dates back to at least 1933. Past champions include several players who have gone on to win on the PGA Tour, including Hale Irwin (Amateur champ in 1963, '64 and '65), Bob Byman (1971, '72 and '73) and Steve Jones (1981).
For all the scores from Country Club of Colorado, CLICK HERE.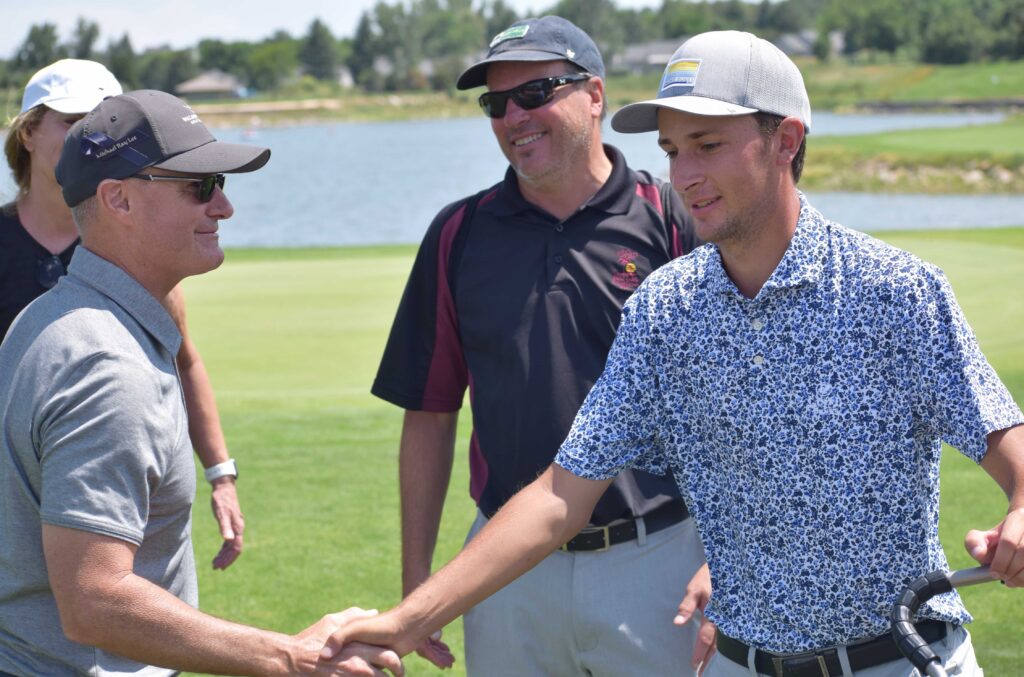 As has been the case throughout the 2021 CGA men's championship season, on hand Sunday at the Country Club of Colorado were members of the family of 2011 CGA Match Play champion Michael Lee, who passed away on Dec. 22 after battling Covid-19.
But this time the Lees had a rooting interest as Michael Lee and Edens were former Greeley Central High School golf teammates and played many rounds of golf together over the years. In fact, Edens served as Lee's caddie when the latter won his Match Play title a decade ago at Bear Creek. And it was Edens who spearheaded the effort to have Michael Lee honored by the CGA posthumously.
The result is that the 2021 CGA men's championship season has been dedicated to the memory of Lee. In addition, the winner of the CGA Match Play for the next 10 years (2021 through '30) will receive a medal in honor of Lee, and a plaque with the names of those champions will hang in the CGA offices.
Edens spoke about Lee at Sunday's awards presentation.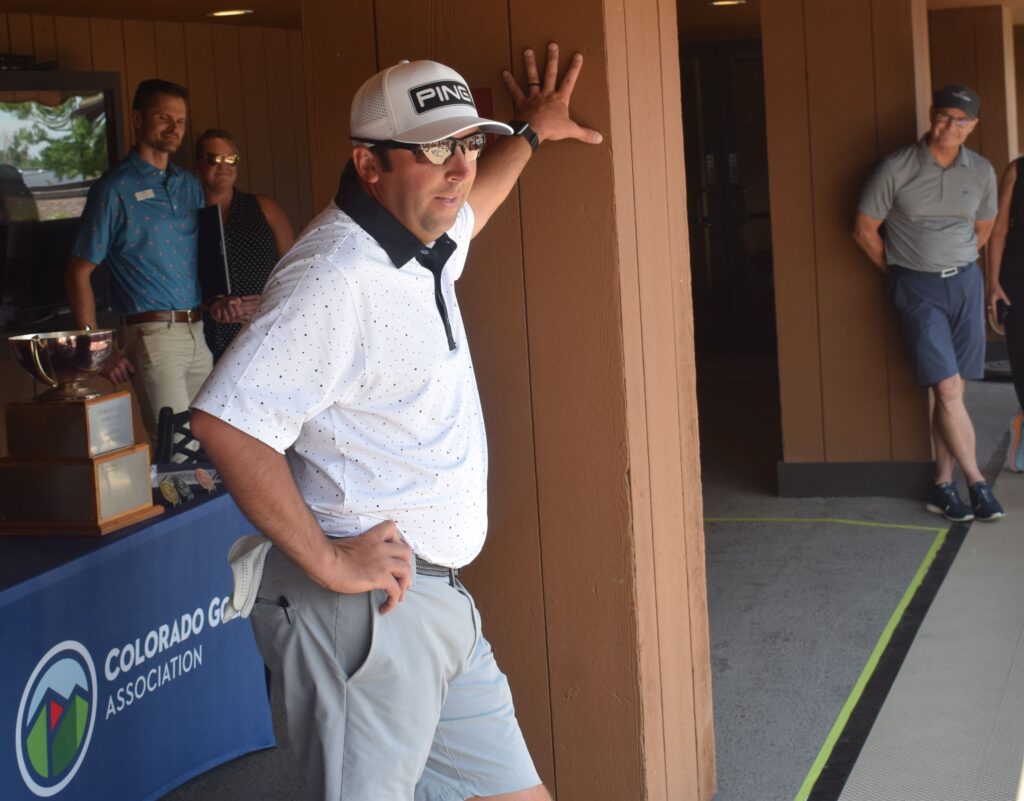 "He was just the best person in the world, just a genuine human," Edens said. "I told my wife I was going to get a CGA championship for Mike this year. I guess I have to wait until the Mid-Am (for another opportunity). I appreciate everything Ed (Mate, executive director of the CGA) has done. Ed and the CGA didn't bat an eye when we reached out. They've gone beyond what we asked them to do. I know Mike's family — and anyone who knew Mike — is very appreciative of that."
Despite Edens finishing runner-up on Sunday, John Lee, who was in attendance with wife Amy, was left smiling at the tribute being paid to Michael.
"We just can't thank the Colorado Golf Association enough," John Lee said. "It was so much fun to be here today and watching Griffin win this championship."
Said Mate: "We're a community and when we lost Michael Lee, the community lost a very, very special person."