Rounds of 64-67 give Griffin Barela 4-stroke lead at CGA Amateur, but Parker Edens keeps margin from getting out of hand going into final round
By Gary Baines – 7/17/2021
When Griffin Barela's two playing partners — and closest competition on the leaderboard — each made a double bogey on the par-5 12th hole on Saturday, it looked like Sunday's final round of the CGA Amateur at the Country Club of Colorado in Colorado Springs might become little more than a prolonged victory lap.
At the time, the golfer from Lakewood — and the University of Wisconsin — led the championship by a whopping seven strokes. But Parker Edens of Collindale Golf Course, who himself trailed Barela by eight after his double bogey on No. 12, helped keep some drama in the proceedings by playing his final six holes in 3 under par and making up four strokes on the leader.
The result is that Barela, after scores of 64-67 in rounds 2 and 3, will take a four-stroke lead into Sunday — a substantial margin, but certainly not insurmountable.
Even when he was up by seven with 24 holes remaining in the championship, Barela wasn't taking anything for granted.
"I knew the closing holes could bite you pretty quickly if you didn't hit good shots," said Barela, a 22-year-old who plays out of Bear Creek Golf Club. "I was just trying to focus on putting the ball in the fairway, then on the green and making some good pars coming in. Other than the sloppy bogey on 17 (where he missed a 3 1/2-foot par putt), I really did that. (Edens) made a couple of good birdies coming in to bring it to four, so it is what it is. But I'm excited about tomorrow."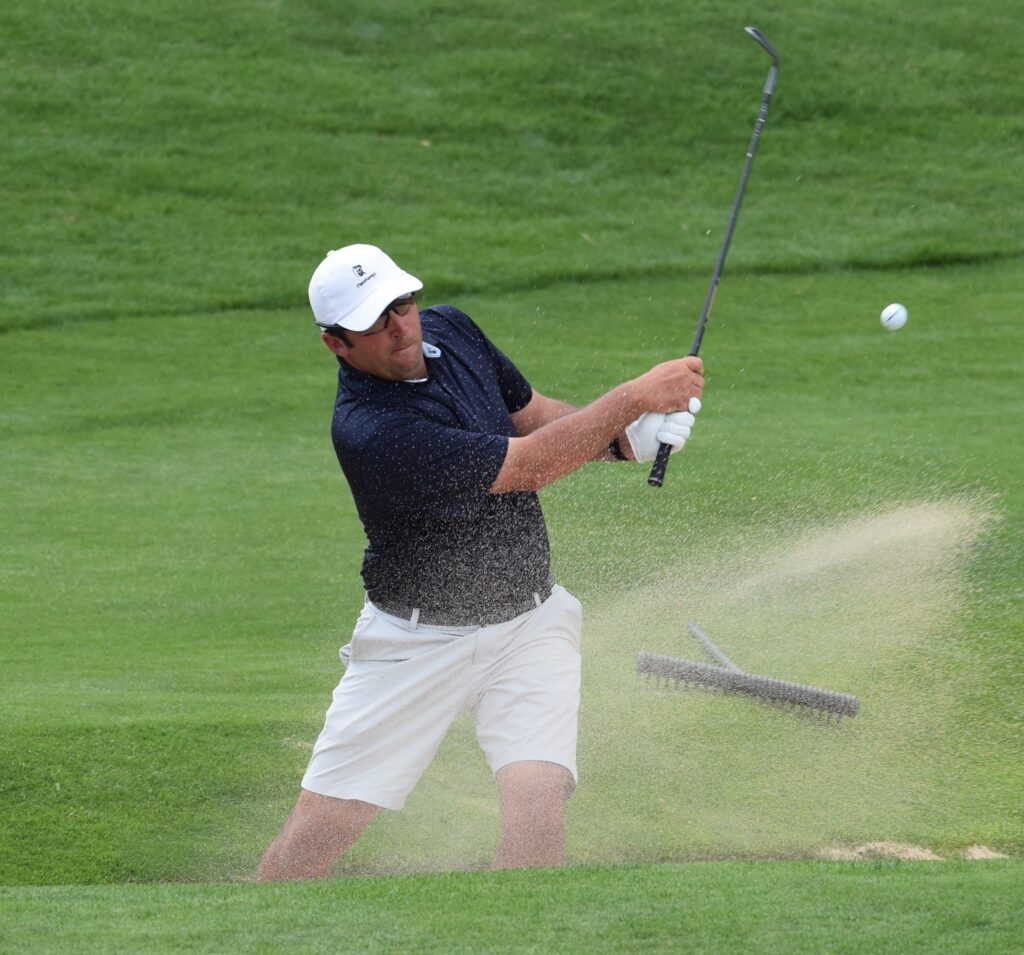 As is Edens, a Colorado State University men's golf assistant coach who will turn 31 years old on Monday.
"I knew I was going to have to make something happen in the last six (holes on Saturday)," the former pro said. "There's 63 or 64 out there, but there's probably not much better than that. That might be what it takes tomorrow. So the plan was to be a little bit more aggressive (coming down the stretch on Saturday) than I had been. … I figured I had to close the gap a little bit."
Barela's short missed par attempt at the par-3 17th marked the only blemish on his card on Saturday as he birdied four of his first 10 holes en route to the 67. For Friday and Saturday combined, he made 11 birdies and two bogeys.
"This is not an easy course to score on," said Barela, the 2016 Colorado Junior Match Play champion. "You can't fake it out here. As a 36-hole stretch, it's probably up there with the best golf I've played, especially because I didn't get everything out of my round (on Friday). I've been hitting it really well. I've had a couple of loose shots, but other than that I really can't be happier with how I've played the last two days."
Barela sits at 8-under-par 202 overall, and just two other players have 54-hole totals in red figures. As noted Edens (68-69-69) sits four back after sinking birdie putts of 8 feet on No. 13 and No. 16, and a 3-footer on No. 18. On 13, he drove it green-high on the 379-yard par-4.
Next best, in third place and seven behind Barela, is Nicholas Sheedy of Denver Country Club, who matched Barela's 67 on Saturday.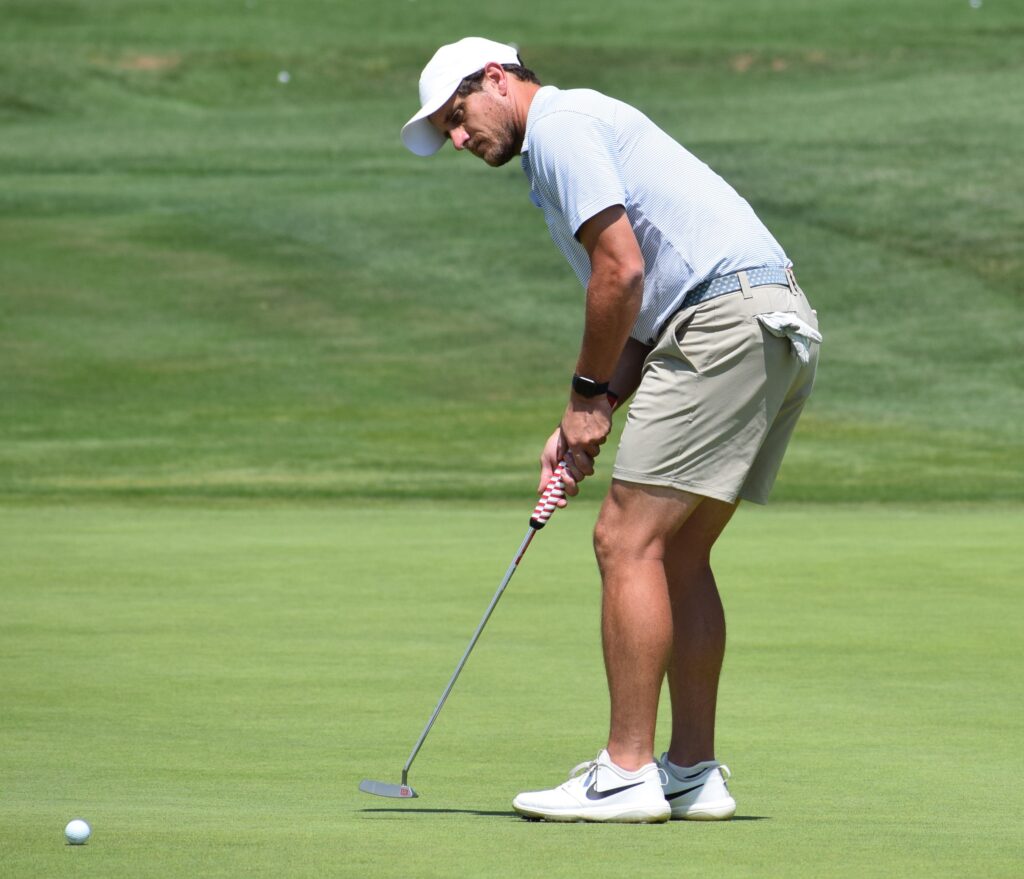 Defending champion and two-time Amateur winner Colin Prater of Cherokee Ridge Golf Course in Colorado Springs paid the price for carding two 7s on the back nine on Saturday. He took an unplayable lie following a mis-hit pitch shot on No. 12 en route to a double bogey, then hit his tee shot out of bounds left on No. 15 and took a triple bogey. An 18th-hole bogey left Prater with a 72 and in fourth place at 210, eight out of the lead.
Walker Franklin of The Ranch Country Club, who won the Colorado Junior PGA Championship at the Country Club of the Rockies last year, shares fifth place at 1-over 211 with Adam Neville of Metro Denver eClub. Franklin posted Saturday's best round, a 66.
So, for Edens, is a four-stroke deficit realistic to overcome on Sunday?
"I think so," he said. "You've got to give yourself as many birdie looks as possible tomorrow. I think I'm going to stick to the same game plan that I've had and not get overly aggressive until the back nine if it's still three or four."
Edens is certainly no stranger to being in contention at CGA championships. In fact, he's finished runner-up in CGA tournaments at least five times — twice in the Match Play, once in the 2020 Mid-Amateur, once in the 2020 Fall Amateur, and in the 2007 Colorado Junior Amateur (to current PGA Tour player Mark Hubbard).
"We're going to try to break that streak tomorrow," he said with a smile. "I'm tired of the runner-ups."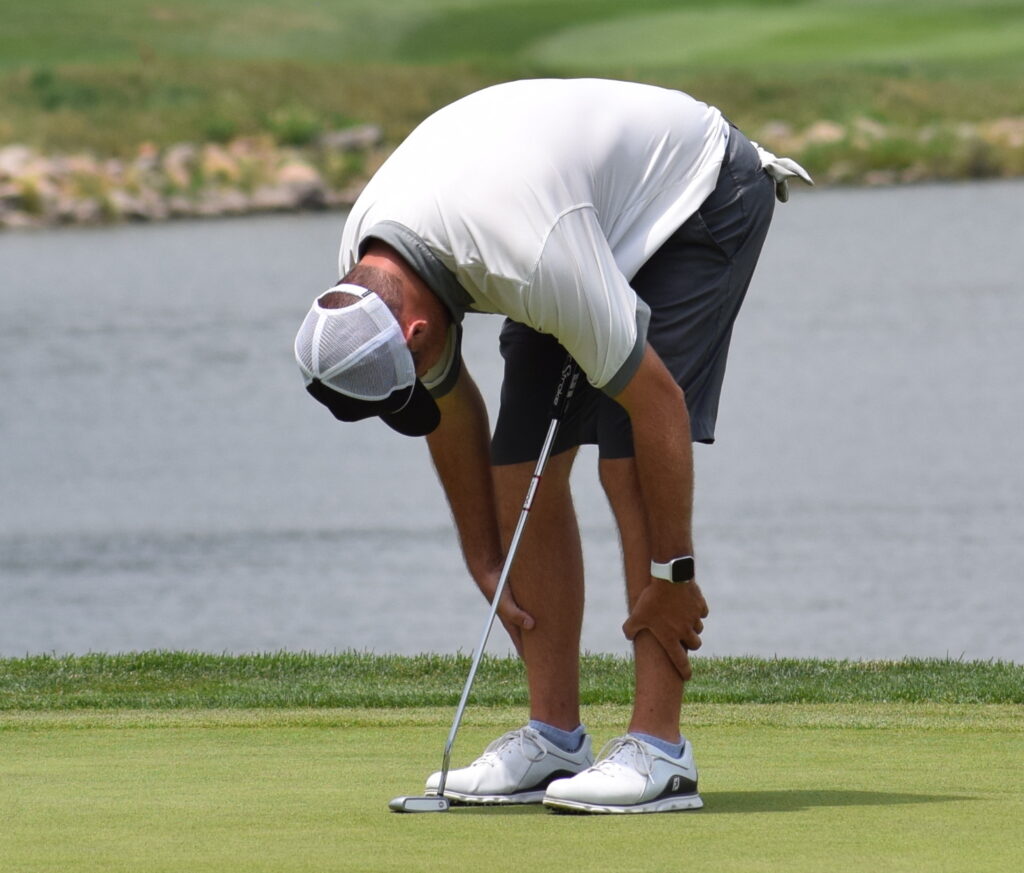 Meanwhile, Barela will be looking for a breakthrough in the CGA Amateur, where in the past four years he's finished third twice, sixth once and 11th once.
"It's one of my favorite events of the year," he said. "I get really excited for it and it leads me to play well. Luckily the last few years I've caught it when my game is at a good spot coming into this tournament.
"This week, I'm really pleased with how I'm hitting the ball. I've kind of been in a little rut with my swing the last year or so, but I've been hitting the ball really well this week, which is good to see. I'm still trying to figure out the greens a little bit. But I made some good 4-5-6 footers — on the back nine especially — to keep some momentum going into tomorrow. Overall, I'm pleased with where I'm at."
This year marks the first time since 1983 that a Colorado Springs course has hosted the CGA Amateur. The Amateur dates back to at least 1933. Past champions include several players who have gone on to win on the PGA Tour, including Hale Irwin (Amateur champ in 1963, '64 and '65), Bob Byman (1971, '72 and '73) and Steve Jones (1981).
For all the scores from Country Club of Colorado, CLICK HERE.