Grand Junction's Sullivan dominant in claiming his first CGA title, at 50th CGA Senior Match Play
By Gary Baines – 06/27/2019
Scott Sullivan came an awfully long way to compete in the 50th CGA Senior Match Play Championship, but in the end, the trip was well worth it.
The Grand Junction resident, who plays out of Bookcliff Country Club, ran roughshod over the field to capture the title Thursday at The Meadows Golf Club in Littleton. At age 61, it was Sullivan's first CGA championship, though he has won the senior division of the CGA Western Chapter tournament.
"That's great," he said. "There are so many good players. I reached the finals before and didn't get it done then (in 2011, losing to David Delich), so I was super focused today."
Sullivan (pictured above), the head coach of the Colorado Mesa University men's golf team, was stellar throughout the week, but particularly on the final day. He defeated defending champion John Hornbeck of Wyoming 4 and 2 in the morning semifinals, then notched a 5-and-4 victory over 2018 CGA Senior Player of the Year Steve Ivan, from Patty Jewett Golf Course, in the final.
How good was Sullivan on Thursday?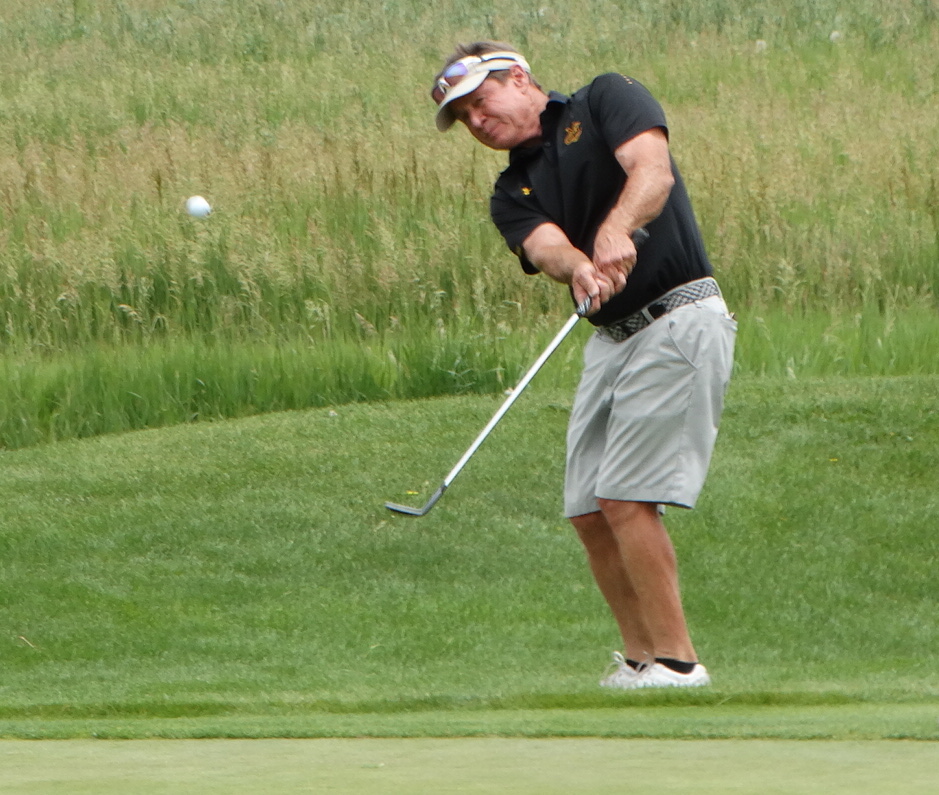 He was 12 under par for 30 holes, with only one concession of significant length.
And the 5-and-4 win Thursday afternoon was the largest in a CGA Senior Match Play since 1999, when Richard Oh defeated Bob Bauers, also by a 5-and-4 mark.
"Normally my ball striking is really good, and I putted well," said Sullivan, who lost to the eventual national champion (Jeff Wilson) in the round of 16 at last year's U.S. Senior Amateur. "My ball striking has always been my strong suit. And if I putt well, I'm always in the mix. But there's so many good players out here. John Hornbeck is a heck of a player (and was the only opponent to hold a lead against Sullivan this week) and Steve (Ivan) is a heck of a player. You've just got to grind on everybody."
Besides playing well in general on Thursday, Sullivan used his length to good advantage. In 30 holes, he made three eagles — one a 12-footer that was conceded — and overall he played seven par-5s in 8 under par.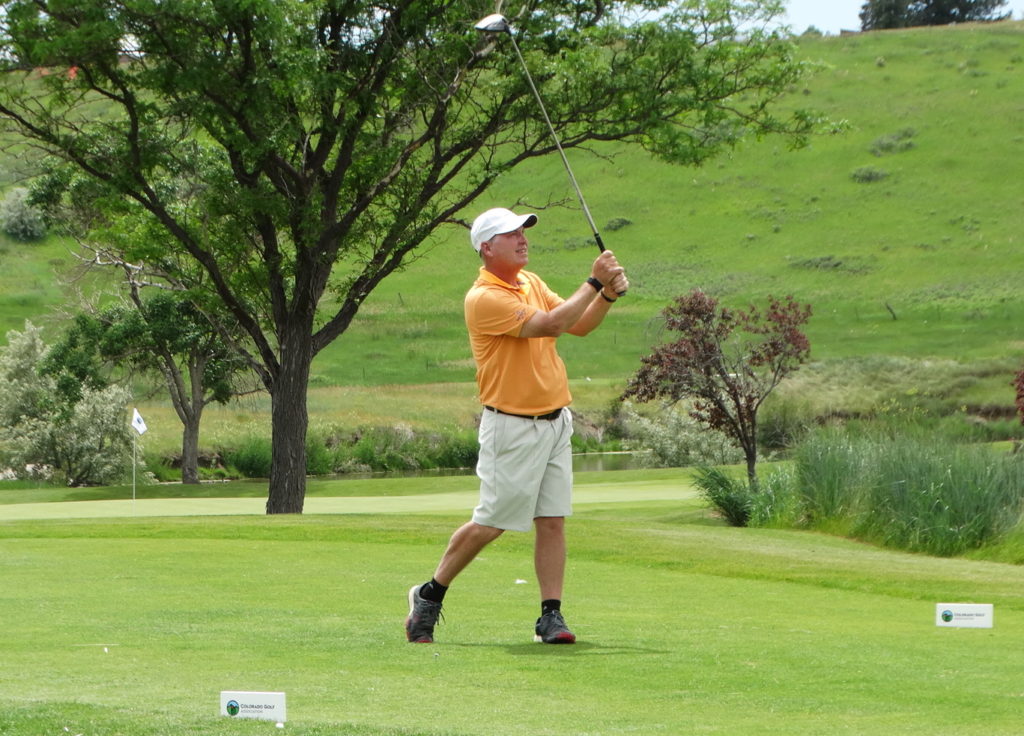 "He's solid. He hits it a long way — which is not my game," Ivan said of Sullivan. "But I'm not even watching that; I'm just trying to play my game. But he's definitely a worthy champion."
In the title match, Sullivan never trailed, and took a 2-up lead when he made eagle from 3 feet on the 531-yard fourth hole. But it was around the turn that Sullivan really separated himself. He two-putted for birdie on No. 9 to go 3 up, and after Ivan reduced Sullivan's lead to 2 up with a 30-foot birdie on 10, the latter responded with three straight birdies of his own. He canned a 42-footer on 11, a 3 1/2-footer on 12 and a 4-footer on 13. And Sullivan ended things when the players halved No. 14 with pars.
For Ivan, this is his second straight year as runner-up in the Senior Match Play as he fell 5 and 3 to Hornbeck in the 2018 title match. In fact, in Ivan's last four CGA senior majors — the Senior Amateur and the Senior Match Play — the former University of Colorado golfer has gone first-second-second-second.
"Race car driver Ricky Bobby (in the movie Talladega Nights) said 'If you're not first, you're last.' I don't subscribe to that," said the 57-year-old Ivan. "I take satisfaction that I'm hitting it as good as I can. (Sullivan) played well, and I didn't play well enough to beat him. It's OK. It's not the end of the world. Second place is OK. It's better than the 64th guy. I just look at it like, 'Did I hit it well? Did I do the best I could? Yes.'    
"I literally just got back from Europe (last Thursday). I was there for 10 days and never touched a golf club. So for me to play this well after not doing anything for two weeks, I'm pretty happy about that."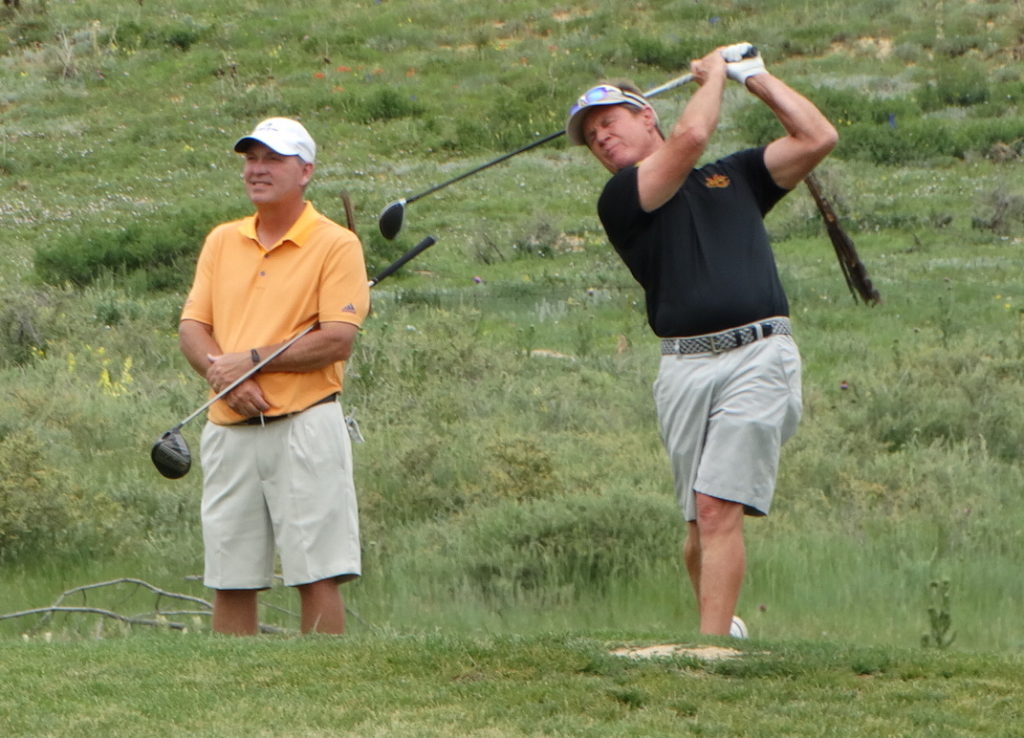 On Wednesday, Ivan had beaten two former Senior Match Play champions — Delich and Jeff Oneth — and in Thursday's semifinals, he edged 2019 CGA Super-Senior Match Play champion Sean Forey of The Club at Rolling Hills with a par on the 19th hole.
Meanwhile, Sullivan was dominant throughout the week, winning his matches 5 and 4, 5 and 3, 5 and 3, 2 and 1, 4 and 2 and 5 and 4. The 2-and-1 win in the quarterfinals came against Gary Albrecht of CommonGround Golf Course, who had beaten Sullivan in 19 holes in the first round of last year's CGA Senior Match Play.
"I had him (2 down with two to play last year) and he won three in a row," Sullivan recalled regarding Albrecht. "So we got paired up again this year, and he said afterward, 'We're all even now, right?'"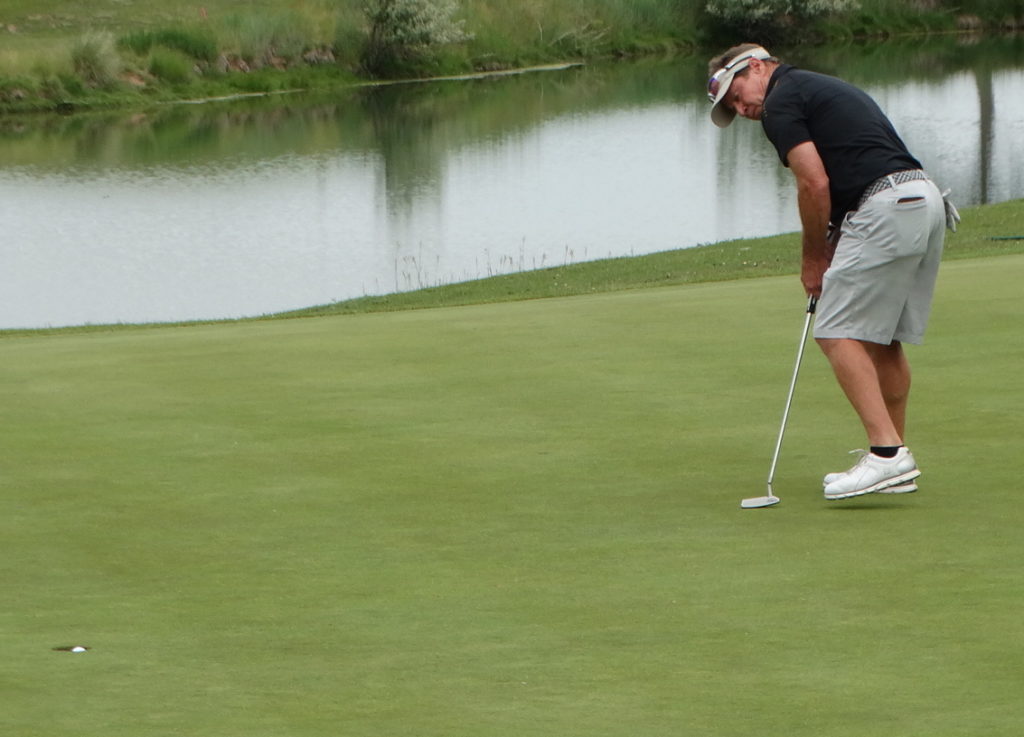 Sullivan said competing in major national USGA championships — two U.S. Senior Amateurs and a U.S. Senior Open — have given his golf game a big boost.
"All the experiences really help your confidence," he said. "The more you get into the mix … Getting as far as I did (at the 2018 U.S. Senior Amateur), I didn't feel like I was out of place at all. I'm very comfortable playing in those events."
The CGA Senior Match Play is limited to players 53 and older.

CGA Senior Match Play
At The Meadows GC in Littleton
WEDNESDAY'S QUARTERFINALS
John Hornbeck, Collindale GC, def. Bradley Becker, Plum Creek GC, 2 and 1
Scott Sullivan, Bookcliff CC, def. Gary Albrecht, CommonGround GC, 2 and 1
Sean Forey, The Club at Rolling Hills, def. David Snow, Murphy Creek GC, 3 and 2
Steve Ivan, Patty Jewett GC, def. David Delich, The Broadmoor GC, 1 up
THURSDAY'S SEMIFINALS
Steve Ivan, Patty Jewett GC, def. Sean Forey, The Club at Rolling Hills, 19 holes
Scott Sullivan, Bookcliff CC, def. John Hornbeck, Collindale GC, 4 and 2
THURSDAY'S FINAL
Scott Sullivan, Bookcliff CC, def. Steve Ivan, Patty Jewett GC, 5 and 4
 For all the results, CLICK HERE.