Commitment to caddying never wanes for CGA; Colorado's caddie clubs gather at Cherry Hills for annual Caddie Summit
By Gary Baines – 3/3/2020
Executive director Ed Mate would put the CGA's commitment to caddie programs up against that of any fellow Allied Golf Association in the country.
But you don't have to take his word for it. There are plenty of reasons to believe the CGA has set itself apart in that regard.
Namely:
— It founded the highly-regarded Solich Caddie & Leadership Academy at its home course, CommonGround, in 2012, and additional chapters have since taken root at Meridian Golf Club and in Grand Junction. Over the past eight years, the program has produced more than 10,000 caddie loops.
— CGA leadership — especially Dick Campbell, Sonny Brinkerhoff and Homer McClintock — prompted the full-tuition and housing Evans Scholarship for caddies to expand to the University of Colorado in the 1960s. In 1961, association president Dick Campbell and the CGA established the Eisenhower Scholarship, awarding it to selected college-bound junior golfers and deserving caddies. A couple of years later, the CGA merged the Eisenhower Scholarship with the Western Golf Association's Evans Scholarship for caddies. And Campbell, Brinkerhoff and McClintock later all played integral roles in the acquisition of the house at 1029 Broadway in Boulder that became home to the CU Evans Scholars.
— In order to nurture caddying in Colorado, the CGA conducts a Caddie Summit each year where ideas and information are exchanged among the clubs in the state that utilize caddies. Networking is encouraged and speakers bring their perspectives about caddying and the difference it can make. The 2020 Caddie Summit was held Tuesday at Cherry Hills Country Club, which typically starts each season with about 300 caddies and produces about a quarter of all the caddie loops in the state.
— It also doesn't hurt that Mate himself is a former caddie — at Denver Country Club — and that he is a proud Evans Scholar graduate from CU.
— Nor does it hurt that the current CGA president, Janene Guzowski, often employs caddies and is a director of the WGA, which administers the Evans Scholarship nationwide.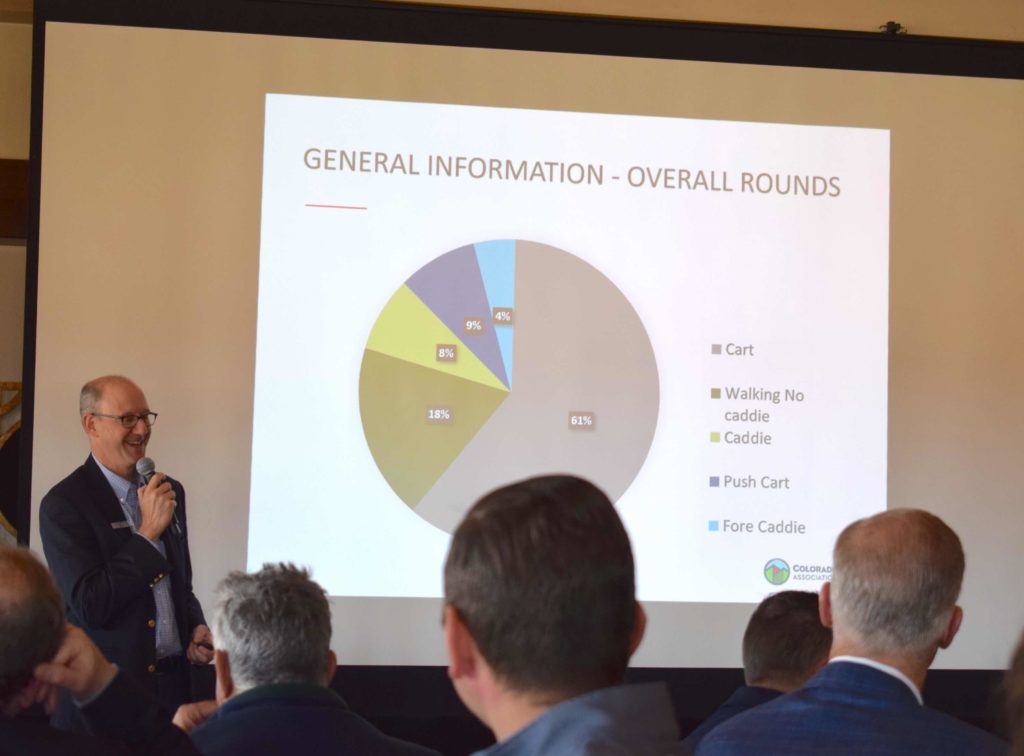 "I just came back from the USGA meeting and I was part of the AGA Council. I know what the priorities are for state associations — and what they're focused on," Mate said after Tuesday's Caddie Summit. "And caddying is just not on the radar. Several years ago, a guy from Connecticut, who was their (executive director), came up to me at the (International Association of Golf Administrators) meeting and said, 'I lost a bet because of you.' I said, 'Why is that?' He said, 'You asked (USGA CEO) Mike Davis a question and you used the word 'caddie' and I had said to my peers here that 'I'll make a bet that nobody uses the word 'caddie.' 'Here we are a golf community gathered to talk about the game and caddying is not even going to come up. And right out of the gate you asked a question and you said 'caddie.'
"His point was well taken. (For the CGA, the commitment) has a lot to do with our history, with the Eisenhower Scholarship that's been there forever. We, the CGA, have been invested much more deeply in the Evans Scholarship than other states just because of that history and the leadership that the Sonny Brinkerhoffs and the Dick Campbells — who were also CGA presidents — brought. It's just kind of baked into the DNA of the CGA. And I'd be lying if I didn't think that my bias (as an Evans Scholar alum and former caddie) has certainly continued that.
"And now that we own a golf course, we have an opportunity to use it as a laboratory for these type or programs."
These days, of course, far, far more golfers take a cart than utilize a caddie — and there's certainly some monetary incentive (cart rental fees) for many courses to prefer it that way. But that doesn't keep a significant minority of golfers from employing caddies, for reasons that include a better environment for socializing, the value of exercise, wanting to give some guidance to young people (in addition to money), and possibly receiving some valuable assistance from caddies on the golf course.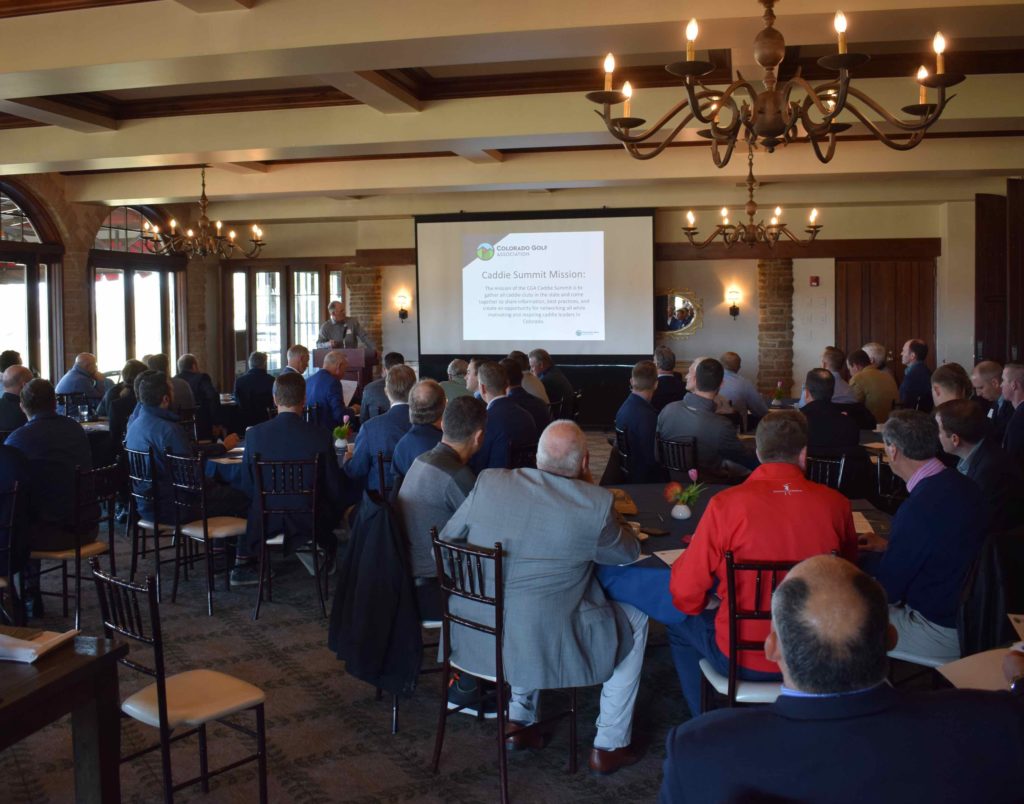 Certainly the roughly 65 people who attended the ninth annual Caddie Summit on Tuesday value some, if not all, of those reasons for taking a caddie. That's the case because many of those attendees were from one of the 19 Colorado clubs or courses that feature a caddie program.
Representatives from 18 of those 19 clubs/courses were on hand on Tuesday. And the 65 total attendees were more than is typical for the event.
"The Caddie Summit has really taken off," said Duffy Solich, the WGA state chairman for Colorado, for whom the Solich Caddie & Leadership Academy is named (along with his younger brother, George).
According to the annual Colorado caddie survey conducted by the CGA, the number of loops counted by caddie clubs in the state was 44,132 for last year. That's down about 7,000 from 2018, but more than half of that drop was attributed to the construction done in 2019 at Castle Pines Golf Club, where a considerable number of caddie rounds take place annually.
In any case, the total for 2019 was the second-highest loop total in the last six years, according to the survey.
"I look at (the state of caddying in Colorado) very optimistically," Guzowski said. "I think the Evans Scholars program gives it a big boost for clubs that have caddie programs and that promote the (scholarship). That will always been instrumental. And all the (tour) pros walk with caddies, so I think it's always going to be a part of the game, and I don't see it going away."
Mate believes that supporting caddying — both from the standpoint of the CGA and from the participating clubs — isn't always easy but is important.
Asked how he would evaluate caddying in Colorado at present, Mate said, "I would say 'stable' and continuing to fight the good fight. It's the epitome of the opposite of the path of least resistance. I say the golf cart is to golf what the remote control is to television. People are so 'I'm not going to play unless I have a cart.'"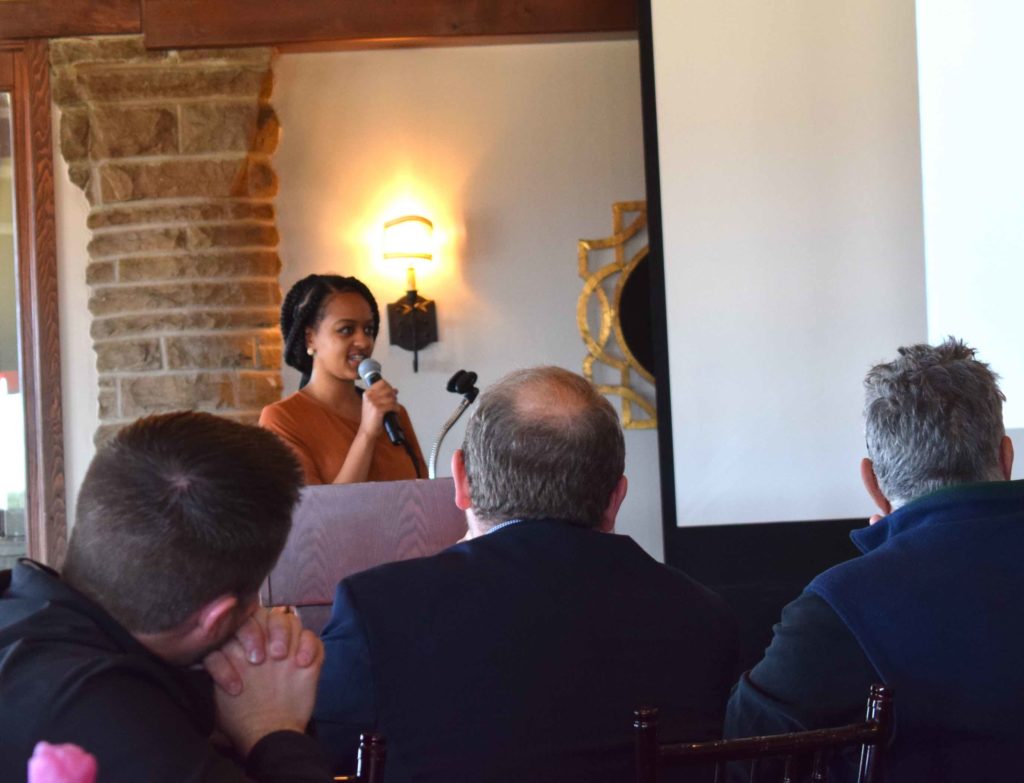 Notable: Among the approximately 65 people who attended Tuesday's Caddie Summit were seven directors for the WGA, which administers the Evans Scholarship for caddies. Jim Bunch of Denver, a former chairman of the WGA and a former USGA Executive Committee member, was among those on hand. … Bunch currently serves as chairman for the Colorado Golf Foundation, which supports selected Colorado-based programs and organizations that use golf to build important life skills and character. The CGF annually provides $500 grants to the caddie programs around the state which send three or more representatives to the Caddie Summit. The CGF helped sponsor the 2020 Caddie Summit, along with ClubUp, a software and service company that helps streamline caddie scheduling. The Solich Caddie & Leadership Academy at CommonGround will utilize ClubUp this summer for the first time. … Asni Solomon — a CU Evans Scholar alum who was part of the inaugural class of caddies for the Solich Caddie & Leadership Academy — and her mother wrapped up Tuesday's meeting as guest speakers. Asni Solomon said the Solich Academy and the Evans Scholarship program "prepared me to succeed. … I'm eternally grateful." Asni's brother, Henock, also is a CU Evans Scholar alum. Said Mate: "That's why we intentionally ended (the Caddie Summit) with a 'What is this all about?' It's about changing people's lives."