In-person Denver Golf Expo nixed for 2021, but online virtual show planned
By Gary Baines – 11/12/2020
The Denver Golf Expo, which has been a fixture on the Colorado golf calendar for more than a quarter-century, will see its run of annual in-person shows interrupted in 2021 as the traditional event won't be held due to Covid-19 safety concerns.
Mark and Lynn Cramer, who have owned and operated the Expo since 2000, made the announcement on Thursday. However, they said that an online virtual edition of the show — dubbed the Denver Golf Cyber Expo — is planned, most likely for a Friday and Saturday in the first half of March or possibly late February.
"Covid is very contagious and very deadly for a lot of people with pre-existing conditions, and we do have an older audience," Mark Cramer said on Thursday. "I love bringing the golf industry together every year — it's a great honor that I'm able to work with the golf community and that it respects what Lynn and I do — but we're not in the business of (putting people at risk). It would be irresponsible of us to try to have (an in-person show).
"This is our best alternative, the Denver Golf Cyber Expo."
The 2021 Expo had been scheduled for Feb. 12-14 at the Denver Mart.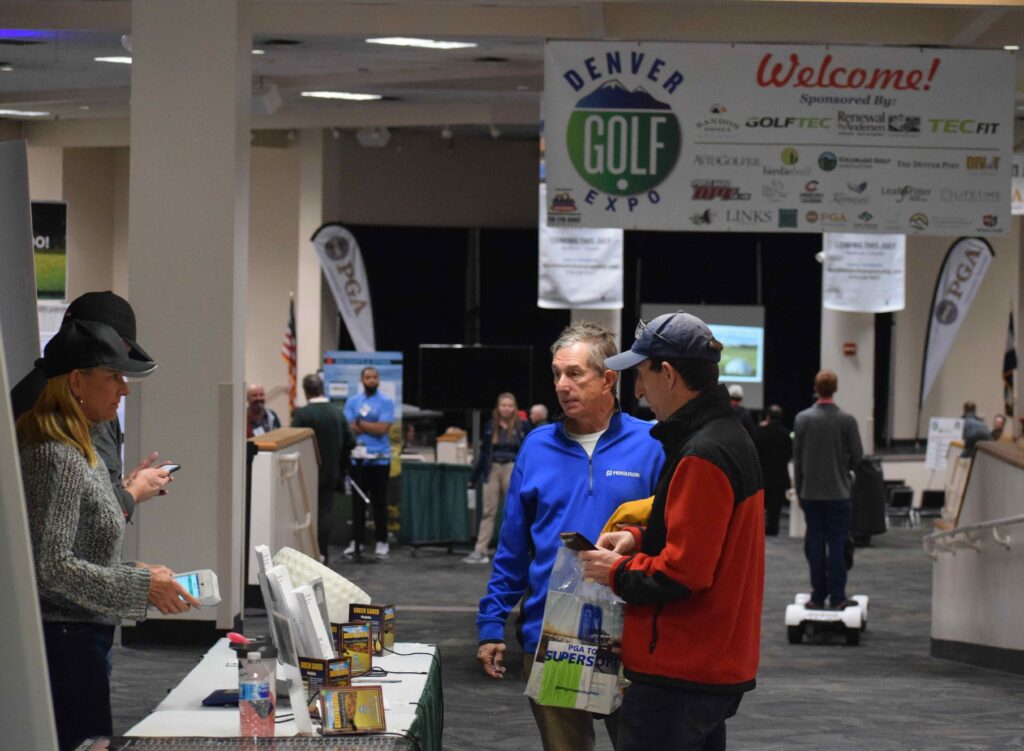 The DGE certainly isn't alone among golf trade shows that have canceled in-person events. For instance, the PGA Merchandise Show, which normally draws almost 40,000 people, and the Golf Industry Show also will be held only virtually in 2021.
As for the Denver Golf Cyber Expo, "much is still to be decided," Mark Cramer said. "Over the next 45 days we're going to be going at light speed on all of it."
Lynn Cramer has selected a virtual show platform — one created by a trade show manager — that the Cramers hope will be a good choice for the Cyber Expo. It will be able to highlight what exhibitors have to offer, while offering online visitors some of the things they've come to expect from the DGE. For instance, there will be golf-related games, along with drawings, for which prizes will be awarded, and educational podcasts will be put together to replace in-person seminars.
"People (visiting virtually) are not going to be there long," Mark Cramer said. "If we can get them to stay on there an hour or an hour and a half and look around, we've done really good. We want to keep them going back to the exhibitors. The big thing about the Golf Expo is the experience factor — creating an experience for the people.
"It's not easy to do this right, and we're making every effort to do it right. We love the golf industry and the people in golf, and we want to give them the best experience. … I hope to God we can break even. It's gong to be devastating if we lose money and then (upset) a lot of people because (the online show) doesn't work for them. I would not be a happy camper. We really will try our best."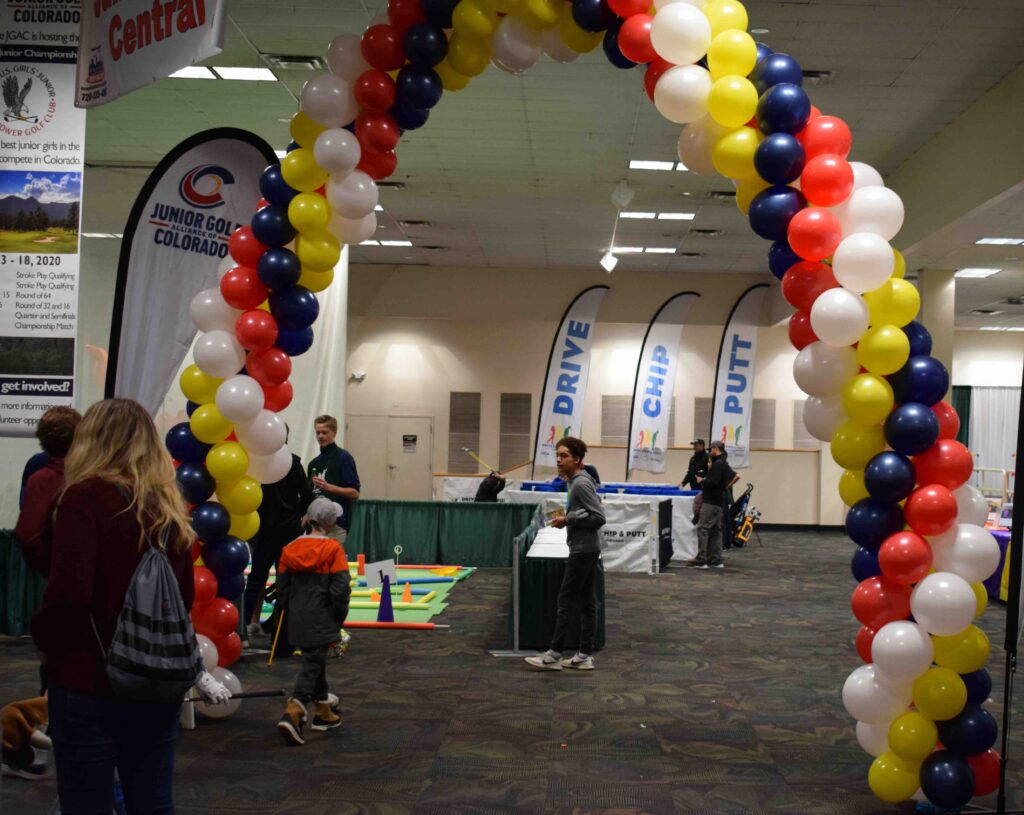 The in-person Denver Golf Expo traditionally draws 7,500 to 10,000 attendees for the three-day show. The Expo attendance was 9,937 in 2019 and 7,806 in 2020. The all-time high for the show was 11,202 in 2008.
Almost 120 exhibitors participated in the Denver Golf Expo last year. That included plenty of vendor booths offering deals on golf products, rounds, travel, etc., in addition to informational booths like the CGA and the Colorado Golf Hall of Fame operated.
Normally at the in-person show, people can test out clubs at an indoor practice range, and compete in several contests (putting, long drive and closest to the pin, as well as drawings). There are a variety of educational seminars conducted both on the main stage and in meeting rooms, and Colorado PGA professionals hold free 10-minute lessons throughout the three days. There's an area run by the Junior Golf Alliance of Colorado that features a participatory Drive, Chip & Putt theme for kids. There's even some live music on occasion, and a radio sports talk show or two on hand.
This year will certainly be different, but the Cramers hope to recapture the essence of the Expo.
"Our main supporters and partners in the show (including the CGA, the Colorado PGA, Lenny's Golf and media promoters and advertisers) have said, 'Mark, whatever you need, we will promote this and support this," Cramer said. "The support we've gotten has just been incredible. We do feel very blessed to have partners like that."