A 'driven' Connor Jones claims another big title, winning 122nd CGA Match Play at The Broadmoor
By Gary Baines – 6/18/2022
Connor Jones was dragging a bit by the time the trophy ceremony for the 122nd CGA Match Play took place Saturday afternoon.
Understandably so.
The Colorado State University golfer was commuting back and forth from his home in Westminster — at The Ranch Country Club — to The Broadmoor in Colorado Springs, both Friday and Saturday. He woke up at 4 a.m., left his house at roughly 4:40 and made the 90-mile drive to arrive in plenty of time for his 7 a.m. tee times. Then he played 36 holes each day, and drove back home, arriving about 8 p.m. And, mind you, he was walking the hilly East Course and carrying his own clubs. Overall, from Tuesday through Saturday, he played in and won seven matches, covering eight rounds of golf.
But the payoff certainly proved worth it on Saturday afternoon. That's when the 20-year-old walked away with the trophy for Colorado's oldest state golf championship.
Jones never trailed in a scheduled 36-hole final at The Broadmoor's storied East Course, defeating Dillon Stewart of Ptarmigan Country Club, a former two-time state junior player of the year, 3 and 2.
"I didn't know if I was going to make it to The Broadmoor (where the quarterfinals, semifinals and finals were held), so we never booked a hotel," Jones explained. "So I was driving back and waking up for these 7 a.m. tee times.
"It's been a long grind and I'm ready to go home and sleep. I was tired, but I love to play golf. It makes it easier when you've having fun."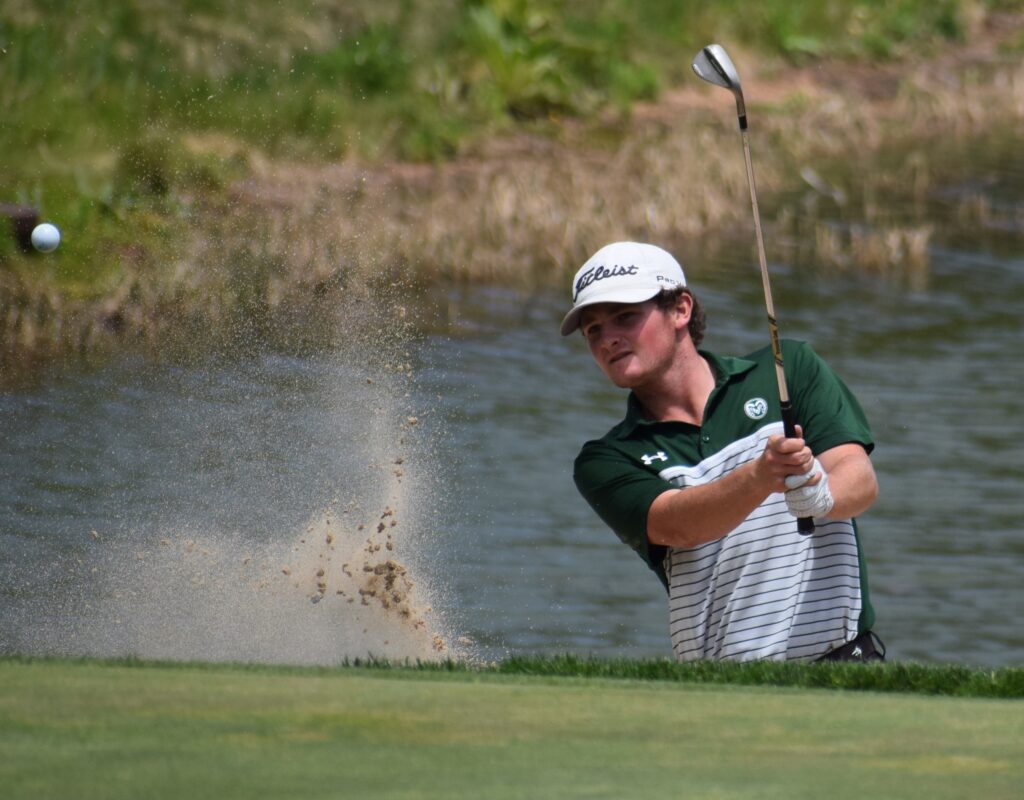 And it doesn't hurt that Jones came up with some stellar golf on Saturday. He played the first 11 holes in 5 under par and shot a 6-under 66 in the morning round, with just a couple of conceded birdies thrown in.
Through 27 holes, he was 8 under and was 5 up on Stewart, an Oklahoma State golfer who won the 2018 Junior America's Cup individual and team titles. When the wind really picked up in the early afternoon, Jones started to struggle some and Stewart cut the deficit to 3 down, but the CSU golfer held on to close out the match on the 34th hole.
"First off, I want to congratulate Connor," Stewart said. "He played an amazing 34 holes. He was solid all day. It was hard to catch him making a mistake and capitalize on that. Connor is a great player and he showed up today ready to play.
"You had to make birdies to win. I wasn't really hitting the ball that great. Out of the rough here is kind of tough and these greens are pretty tricky. I hit a lot of quality shots today and put myself in good positions to make birdies and score well. But I felt like I got 'out-wedged' by Connor. Out here with the wind you can have a lot of short clubs in (to the green) and a lot of wedges in. He hit them really well and I didn't. And he had a hot putter today, so that was the difference."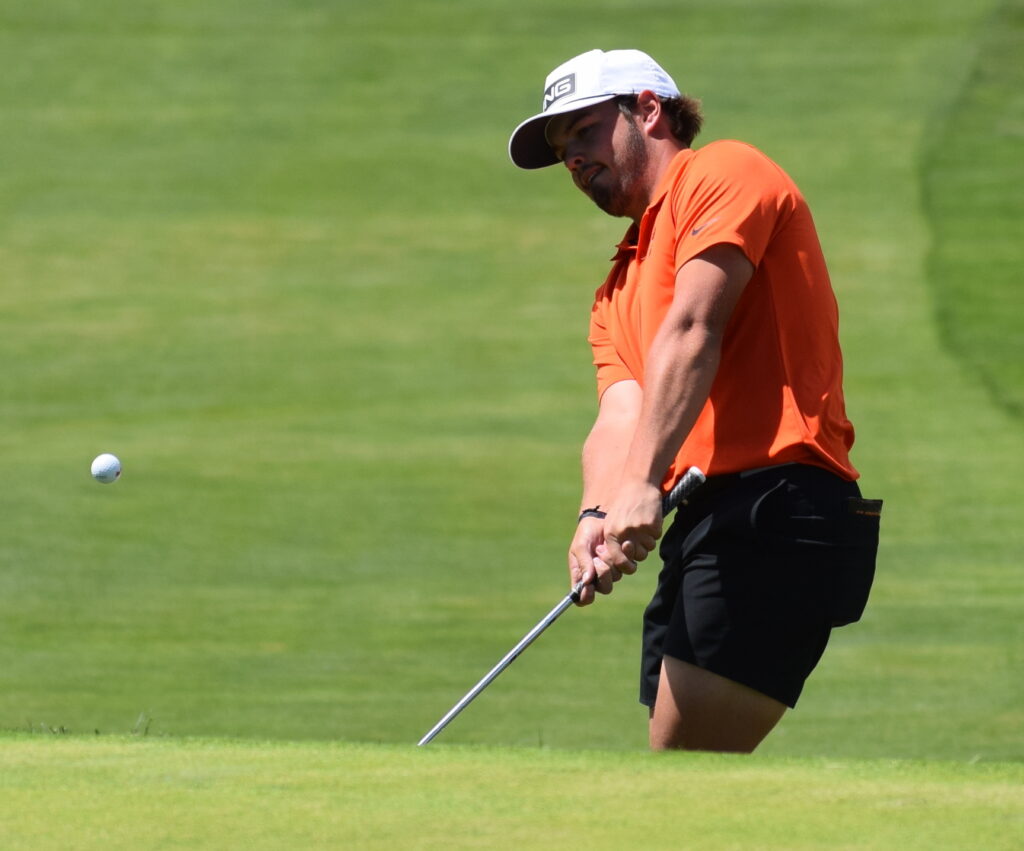 All told, Jones went 7-0 this week in the Match Play. Among the players he defeated besides Stewart were 2020 champion Colin Prater and Jones' former University of Denver teammate Esteban Missura.
The result is that Jones' name now will be etched on the CGA Match Play trophy alongside those of Hale Irwin, Steve Jones, Kevin Stadler, Brandt Jobe and Lawson Little. In other words, pretty heady company.
"I think it's really cool," said Jones, who transferred before this past college season from DU to CSU. "I'm a Colorado boy at heart. I go to school in Colorado and I love Colorado. I like to play against my friends and all the people I know. So it means a lot to me."
Jones adds the Match Play title to the Colorado Junior Match Play crown he won in 2019.
But it's been in the last year or so that Jones has taken his game to another level. In that time, among his accomplishments are qualifying for the 2021 U.S. Amateur, winning the Mountain West Conference individual title in 2022 and now the Match Play.
"I think a lot of it had to do with the change I made from Denver to Colorado State," Jones said. "I love Denver a lot and I love all the guys there, but (it helped) kind of getting a fresh start. They (at CSU) have great facilities and great coaches."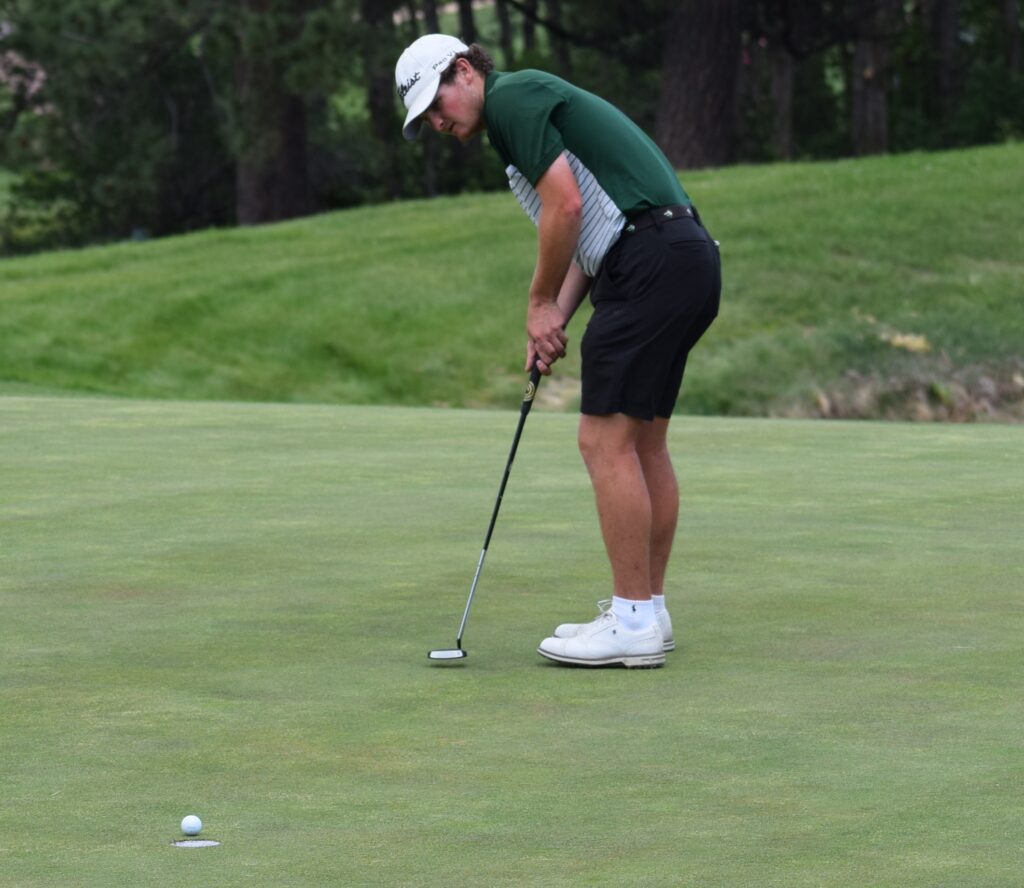 The winner of the CGA Match Play from 2021 through '30 receives a medal in honor of 2011 champion Michael Lee, who passed away in late 2020 after battling Covid-19. And a plaque with the names of those champions hangs in the CGA offices.
The person who urged the CGA to honor Lee in such a way was watching the final match on Saturday — CSU assistant coach Parker Edens, a good friend of Lee's who caddied for him when Lee won the Match Play title 11 years ago.
Next year, the quarterfinals, semifinals and finals of the CGA Match Play and CGA Women's Match Play are expected to be held at Columbine Country Club, site of the 1967 PGA Championship.
This year marked the first time since 1987 that one of the courses at The Broadmoor hosted the CGA Match Play.
CGA Match Play
FRIDAY'S QUARTERFINALS AT THE BROADMOOR IN COLORADO SPRINGS
Westin Pals, Blackstone CC, def. Cole Nygren Lake Valley GC, 3 and 1
Connor Jones, The Ranch CC, def. Esteban Missura, DU GC at Highlands Ranch, 20 holes
Gavin Hagstrom, Fort Collins CC, def. Alex Wasinger, The Ranch CC, 5 and 4
Dillon Stewart, Ptarmigan CC, def. Tyler Bishop, Saddleback GC, 1 up
FRIDAY'S SEMIFINALS AT THE BROADMOOR
Connor Jones, The Ranch CC, def. Westin Pals, Blackstone CC, 2 up
Dillon Stewart, Ptarmigan CC, def. Gavin Hagstrom, Fort Collins CC, 6 and 5
SATURDAY'S 36-HOLE FINAL AT THE BROADMOOR
Connor Jones, The Ranch CC, def. Dillon Stewart, Ptarmigan CC, 3 and 2
For all the results from the 122nd CGA Match Play, CLICK HERE.