Leigha Devine makes it 2 straight titles in CGA Women's Match Play — and 3 consecutive CGA women's majors overall
By Gary Baines – 6/18/2022
Leigha Devine is just 21 years old, but on Saturday she accomplished something which hadn't been done since long before she was born.
The golfer from Ptarmigan Country Club — and Rutgers University — won the 107th version of the CGA Women's Match Play Championship, just as she had the 106th. Devine thus became the first player since Wendy Werley in 1988 and '89 to go back-to-back in the event.
Speaking of Werley, in that two-year span of calendar years, she captured all four open-age CGA women's majors that were held — two Match Plays and two Stroke Plays. Should Devine repeat as champion at the CGA Women's Stroke Play July 5-7 at Colorado National Golf Club, she'll match Werley's two-year feat.
"It means a ton," Devine said of her recent CGA accomplishments, culminated by Saturday's victory at The Broadmoor's East Course. "It's awesome to see my game grow from year to year and get better every year. To accomplish this on such a great championship golf course — where all the greats have won (including Jack Nicklaus and Annika Sorenstam) — was a pleasure. This place is in mint condition. It was a great week."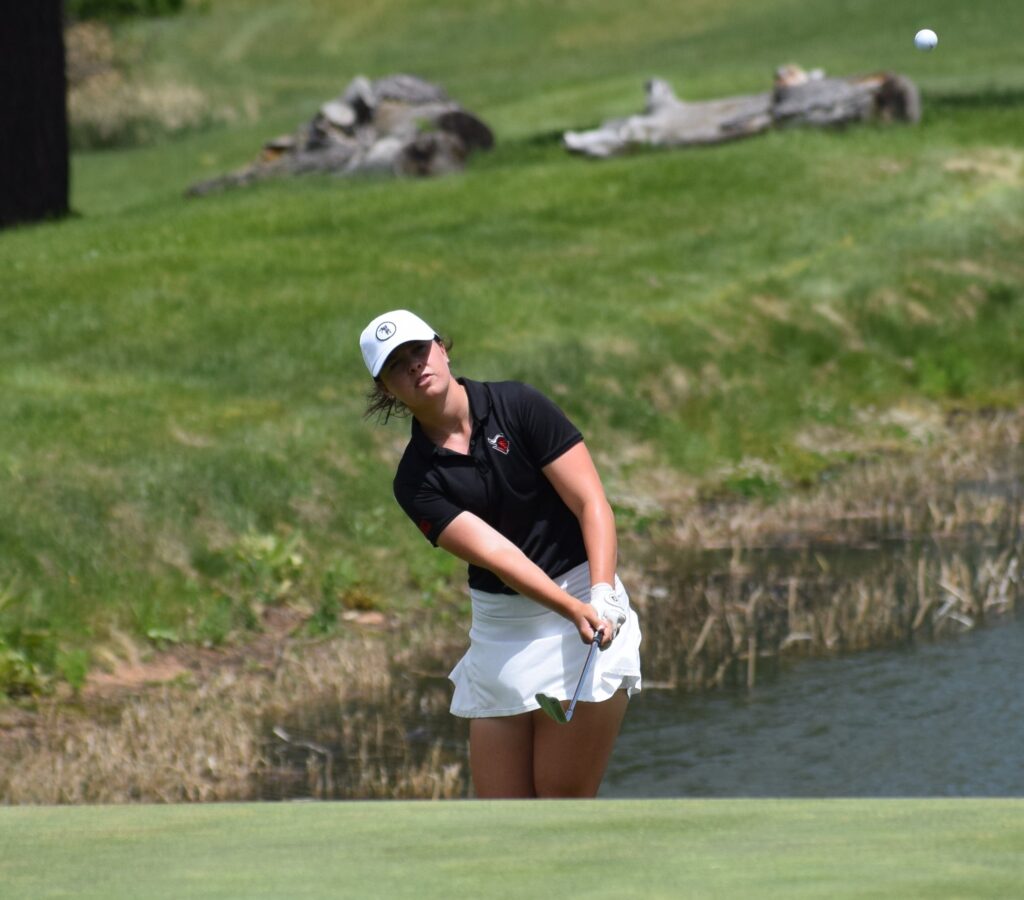 To cap off her 6-0 week at the Women's Match Play — including a first-round bye — Devine defeated good friend Morgan Ryan of Valley Country Club, a University of Wyoming golfer, 5 and 4 in a scheduled 36-hole title match.
So in the past year or so, Devine has won three CGA women's majors and competed in the 2021 U.S. Women's Open. That's the kind of stuff current LPGA standout Jennifer Kupcho accomplished as an amateur — along with a whole lot more — so it shouldn't be forgotten that Devine's swing coach is also Kupcho's: Ed Oldham of The Ranch Country Club.
"It's been a crazy ride — one I'm really happy to be on," Devine said of her successes in 2021 and '22. "It's always nice to see the hard work pay off. Motivation doesn't last forever, so you have to be ready to put the work in even when you don't necessarily want to be there. I've been doing that. Now I get to celebrate, so it's worth it. I love it."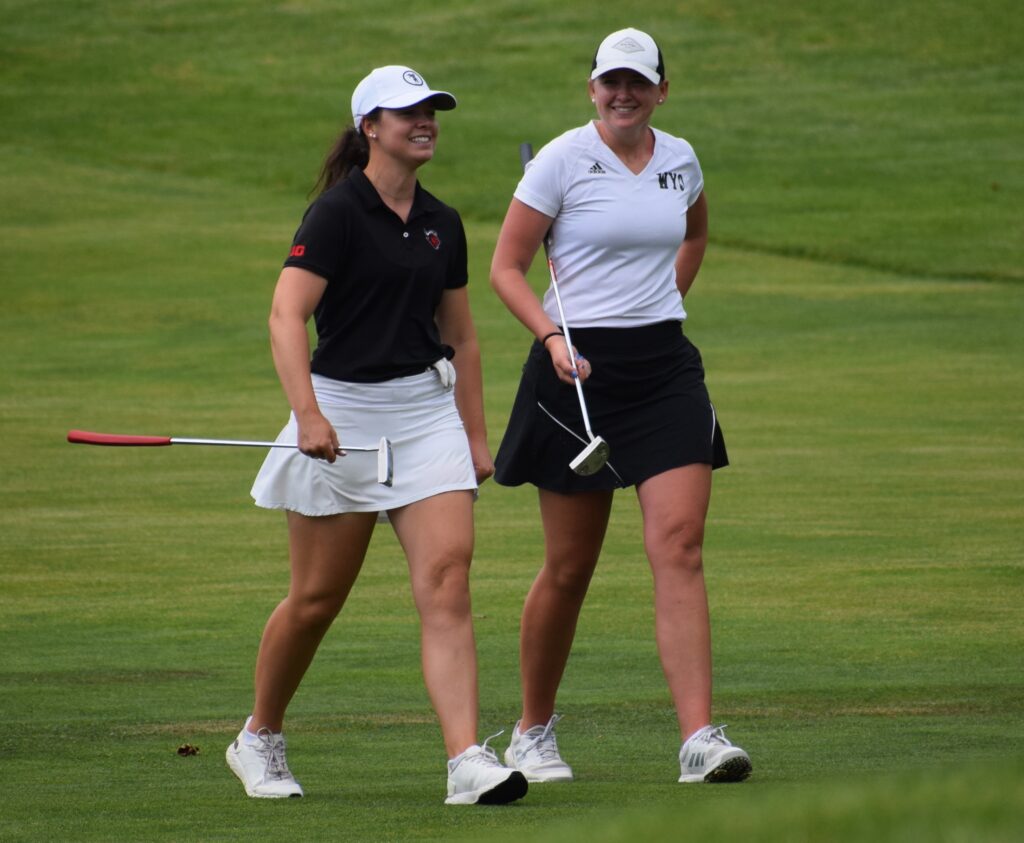 In Saturday's final, Devine never trailed and led continuously after winning the first hole with a par. She was 4 up after seven holes and 5 up after 11, 14 and 17. Ryan won the 18th hole with a 5-foot birdie and the 19th with a par to cut the lead to 3 up. But Devine made a 10-foot par to tie the 20th hole and eventually outlasted the 21-year-old University of Wyoming golfer who lives in Aurora.
"I lost to one of my best friends," said Ryan, who was runner-up in the Wyoming match play last week. "If I had to lose to someone, it's nice that it was Leigha. In high school golf, we tied (at state for fifth place in Class 5A) in our senior year. We always play practice rounds together and everything. We're really close.
"But I did not play very good today. … What killed me was my first nine holes today. And every mistake I made, Leigha took advantage of it. And it was really hard to come back. It was an uphill battle the entire day today. It was a really good week for me, but today was not my day."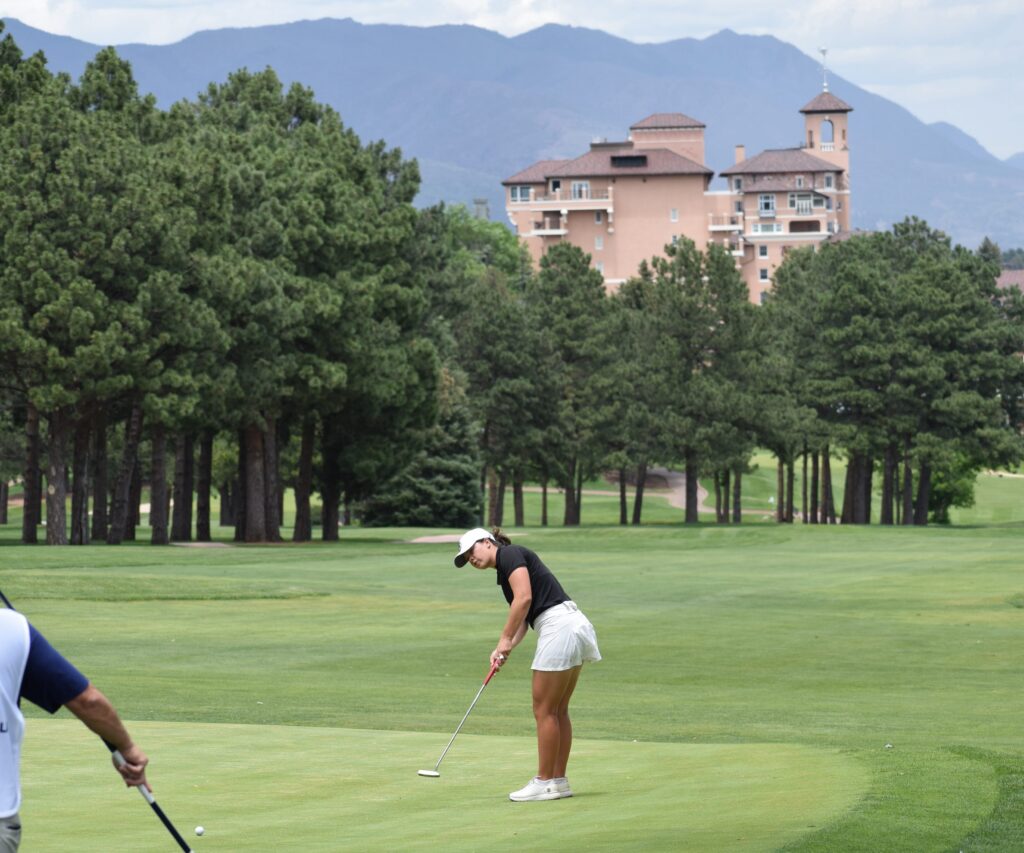 As for Devine, after never having competed in the CGA Women's Match Play before, she's now won 12 consecutive matches in the event, dating back to last year.
On Saturday, after struggling with her driver a day earlier, Devine regained her form off the tee, which helped her cause considerably.
"Today I figured the driver out, so it gave me a little edge for sure," she said. "Being farther down the fairway and having less (to the pin), it just steamrolls confidence. Throughout the round I thought, 'It's all right. My driver is good.' So that was nice."
"Coming out here and hitting good shots is really what makes me happy. I hit two cut (shots) today. I don't hit a cut, so to be able to execute that shot, I'm so excited about it. That's what matters the most to me."
Among the other players who have won the CGA Women's Match Play more than once are Kupcho (twice), current women's golf broadcaster Alison Whitaker (twice), and U.S. Girls' Junior and British Ladies Amateur champion Carol Flenniken (four times).

CGA Women's Match Play
FRIDAY'S QUARTERFINALS AT THE BROADMOOR IN COLORADO SPRINGS
Leigha Devine, Ptarmigan CC, def. Sofia Choi, Littleton, 8 and 7
Timbre Shehee, Boulder CC, def. Hannah Basler, Meridian GC, 3 and 2
Morgan Ryan, Valley CC, def. Kylie Severin, Murphy Creek, GC, 6 and 5
Logan Hale, Erie, def. Kaylee Chen, Meridian GC, 1 up
FRIDAY'S SEMIFINALS AT THE BROADMOOR
Leigha Devine, Ptarmigan CC, def. Timbre Shehee, Boulder CC, 3 and 2
Morgan Ryan, Valley CC, def. Logan Hale, Erie, 2 up
SATURDAY'S 36-HOLE FINAL AT THE BROADMOOR
Leigha Devine, Ptarmigan CC, def. Morgan Ryan, Valley CC, 5 and 4
For all the results, click on CGA WOMEN'S MATCH PLAY.